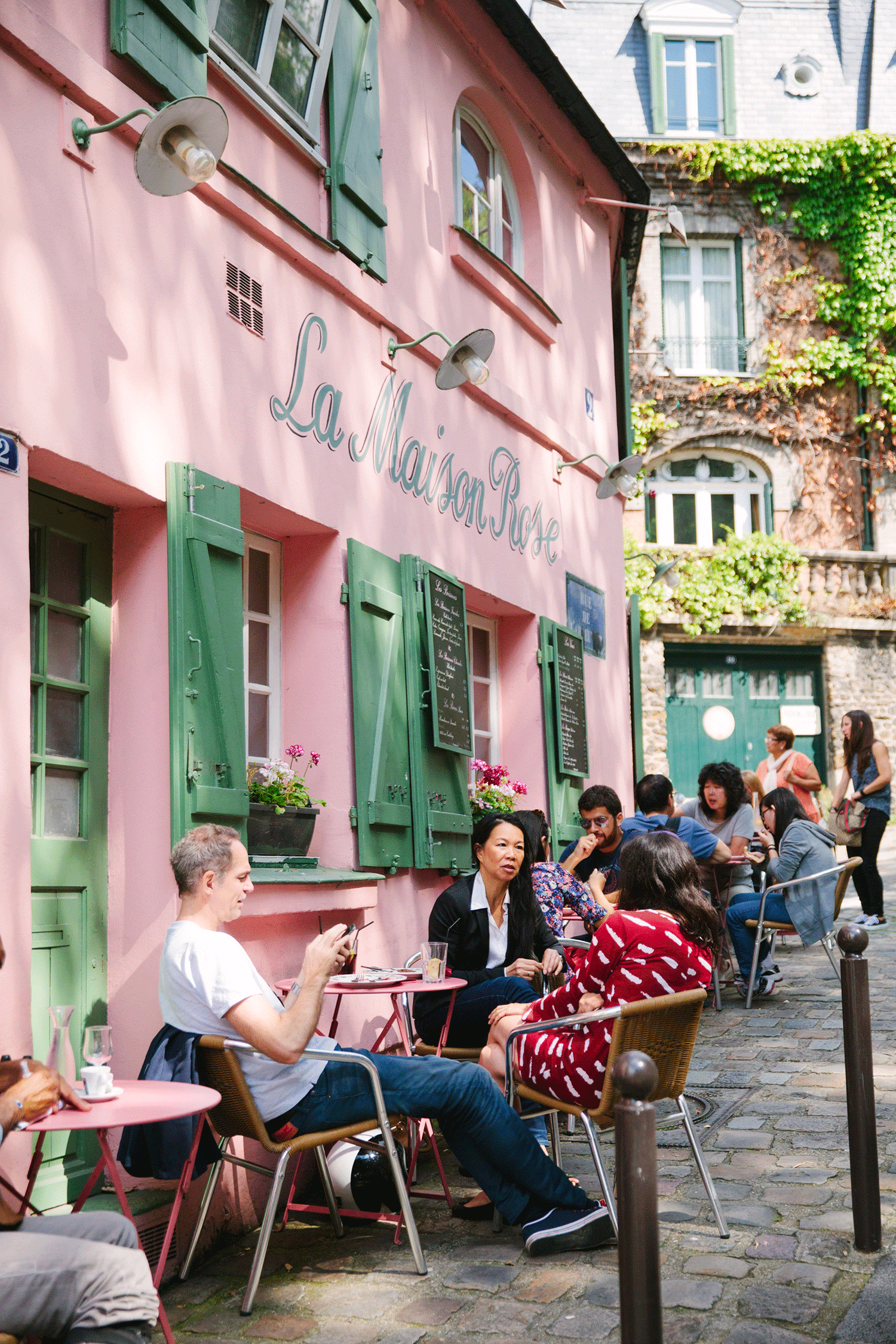 Our Guide to the Best Café Terraces in Paris
Now that the winter dreariness has faded away, there is one thing Parisians are doing every chance they get: having a drink at a sunny outdoor café. Do like the Parisians and take a few minutes out of your day to treat yourself to a drink – a coffee in the morning, another in the afternoon, followed by a glass of chilled rosé or beer as an aperitif at one of these charming spots.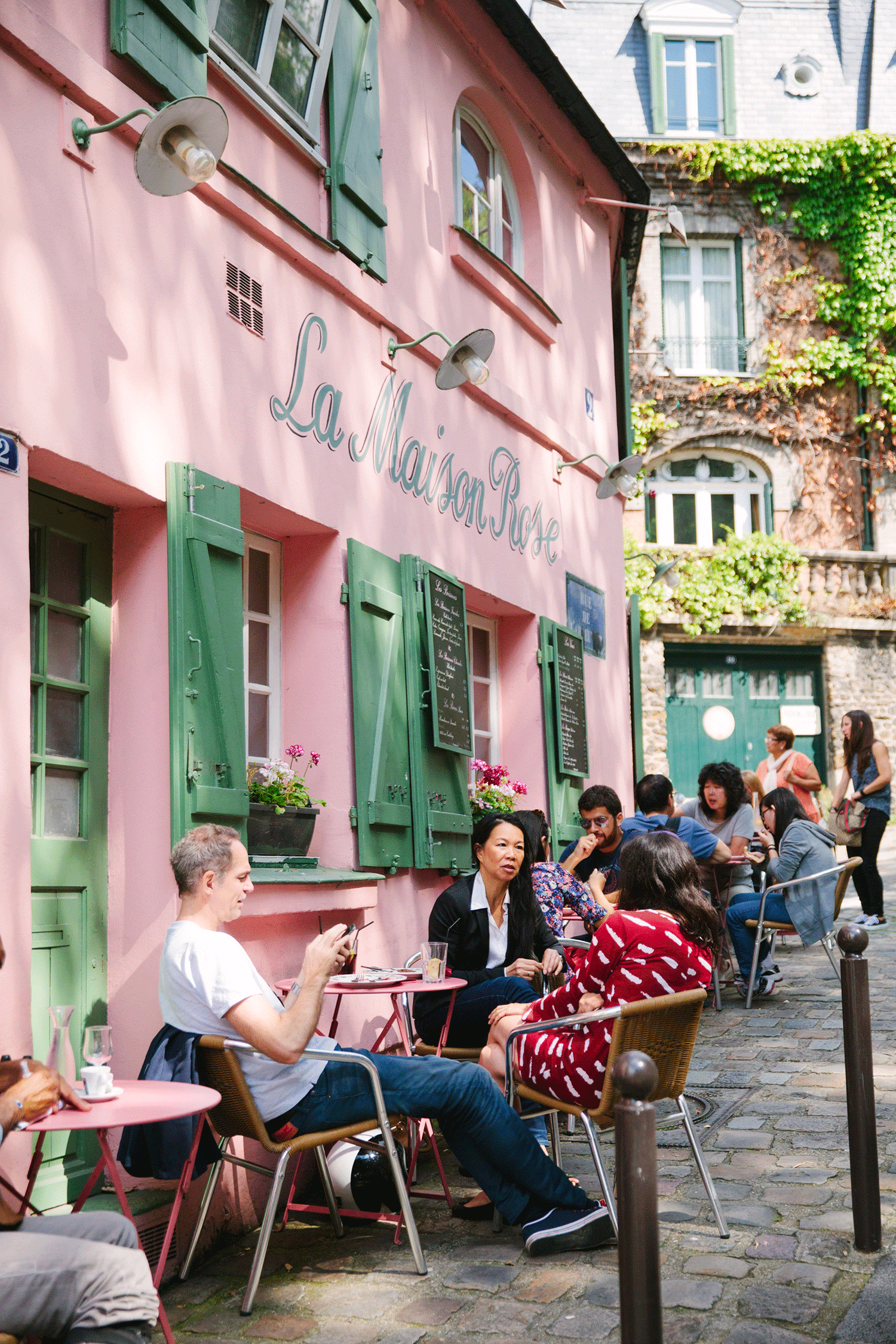 Café Beaubourg
When it comes to location, this café truly can't be beat. Situated on the large square looking onto the colorful Centre Pompidou Museum, you'll have plenty of free entertainment to feast your eyes on while you sip your drink: caricature artists, dancers, magicians, singers and more. Apart from the location, however, the café is relatively basic, prices are steep and don't expect much in terms of service. While this may seem like a turnoff, it's a small price to pay for arguably the sunniest café in the city.
100 rue Saint-Martin, 75004
01 48 87 63 96
Metro: Rambuteau
Chez Prune
This café has become a bastion of hipness in the East of the city. Its cast of young, cool servers offers a more fun and relaxed attitude than what you'll find in some of the more touristic areas of Paris. Sidled up against the Canal Saint Martin, the café's sidewalk terrace is perfect for admiring a bit of nature while you people-watch.
36, Rue Beaurepaire, 75010
01 42 41 30 47
Metro: Republique
Peniche El-Alamein
You'll feel like you've left the city for a day on this floating terrace, sitting atop a docked boat on the Seine. Just down from the gigantic national library, this peniche is a concert hall by night but a lovely spot for a tan by day. Grab a cold or hot drink, put your sunglasses on and soak up the rays.
Quai François-Mauriac, 75013
01 45 86 41 60
Metro: Quai de la Gare or Bibliothèque François Mitterrand
The Terrass Hotel
Up on the 7th floor of this four-star hotel is a rooftop terrace with a spectacular, panoramic view. The whole of Paris will be before your eyes as you sip a cocktail in one of the café's cushy chairs. With the Moulin Rouge and Sacre Coeur just down the way, this terrace is the perfect place to take a break from touring Montmartre.
12-14 rue Joseph de Maistre, 75018
01 46 06 72 85
Metro: Abbesses or Blanche
Café de Flore
Once a favorite of the likes of Simone de Beauvoir and Jean-Paul Sartre, this posh café in the Saint-Germain neighborhood is a place to see and be seen. Put on your best dress and don't forget a pair of giant sunglasses, as you while the day away sipping your hefty-priced coffee along the café's sunny terrace.
172 Boulevard Saint-Germain, 75006
01 45 48 55 26
Metro: Saint-Germain-des-Prés
Did you know you can sip on *lots* of Champagne on a day trip with us? Check out our Champagne Day Trip. Be sure to come thirsty, we take care of all the driving and logistics so you can enjoy the five champagne tastings included in the price of the trip.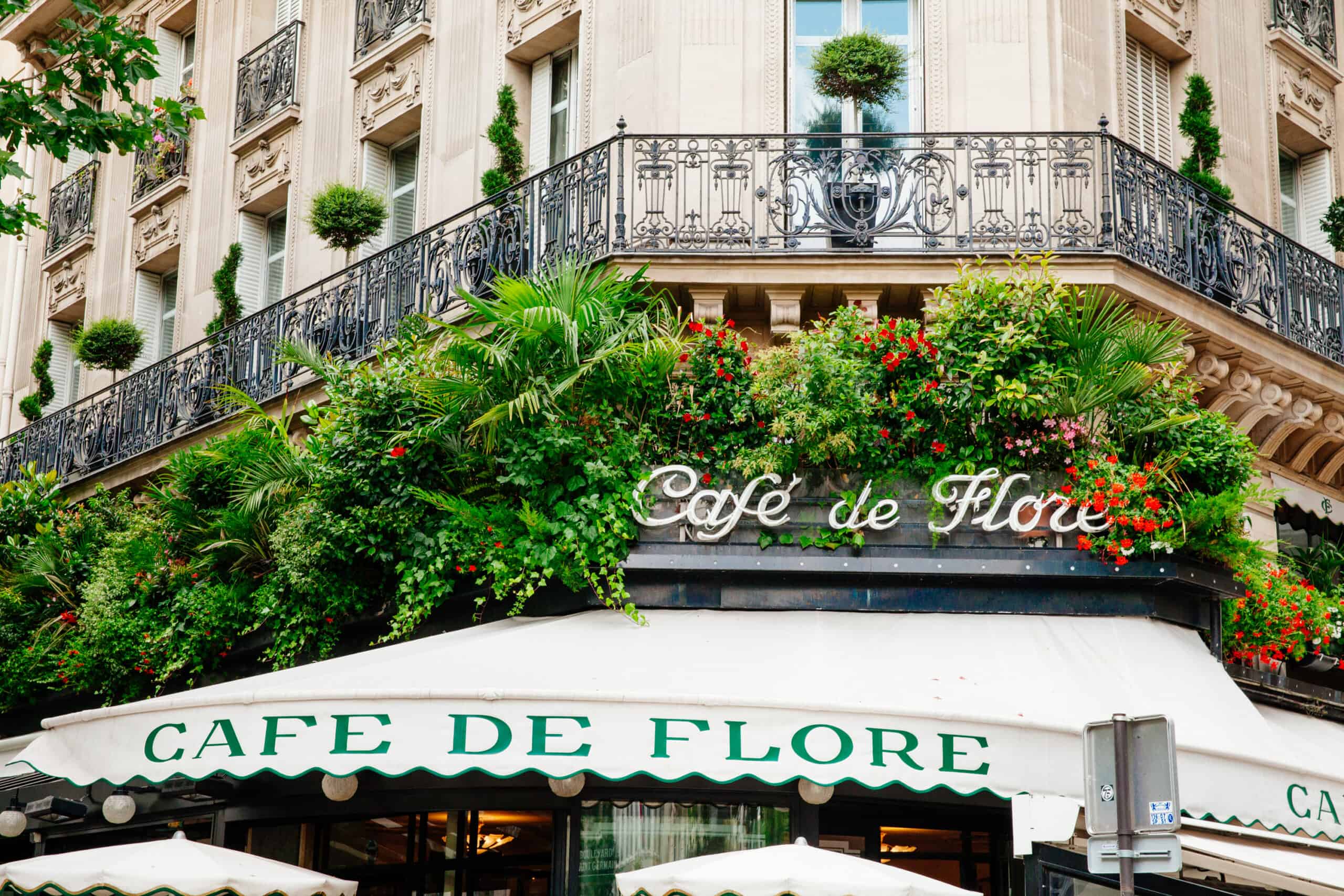 Did we miss one of your favorite terraces in Paris? Please share your favorites below.