By Anne McCarthy
Italy is a country synonymous with incredible, tasty food, so it's no wonder that you can find a plethora of amazing street food in places like Rome and Florence! Here we're diving into some of our favorite street food eats in Italy's capital and its famous Tuscan city of Florence.
But first – if you're keen to check out the Roman and Florentine streets with us by bike, e-bike, Segway, or by foot, be sure to book a tour or two in Rome and Florence. In both cities, we also offer incredible food tours. So, if you're a foodie (which, let's face it, you probably are if you're reading this article!), don't delay in booking a food tour with us.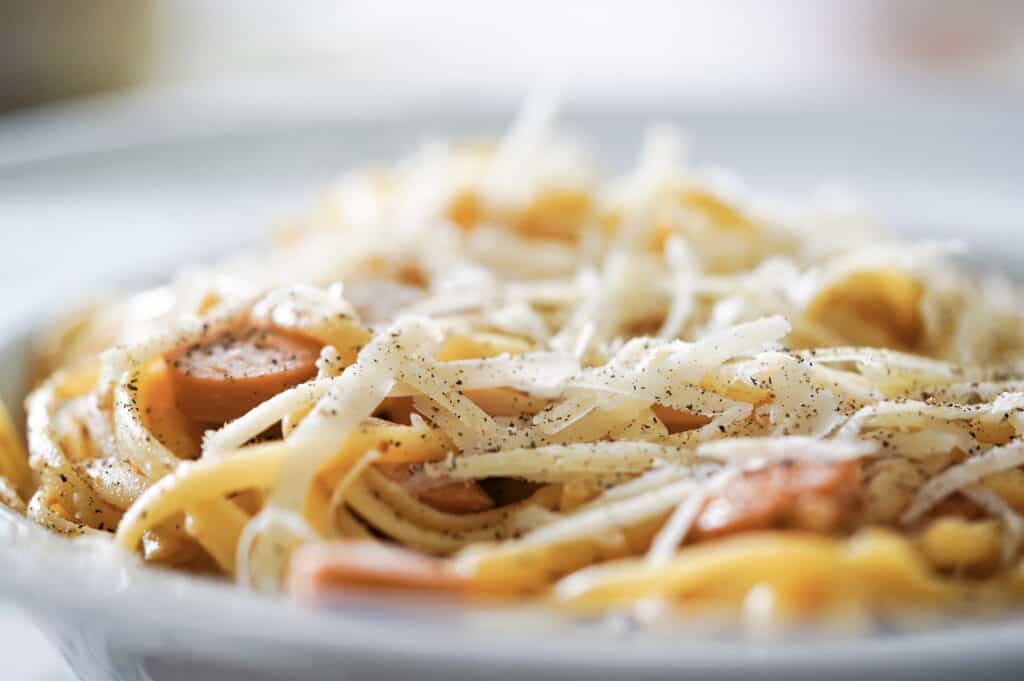 Our Taste Rome by E-Bike food tour is a 3.5-hour guided e-bike tour that takes you around the capital to experience some of Rome's best street food, beginning at the famous Campo de Fiori market. Pasta, pizza, and wine are also on the menu for this e-bike tour in the eternal city. And our Florence by E-Bike tour has you zipping around the medieval city, experiencing its magic by e-bike.
We offer a huge range of other options, including our Rome Food Tour, Rome Pasta-Making Class, Florence Food Tour, Florence Evening Food Tour, and we even offer a Private Florence Food Tour if you're looking for a white-glove experience.
Street food is believed to have originated in ancient Greece, where vendors sold fried fish to poor city residents whose homes did not have full kitchens. In Rome and Florence, in the 21st century, there are far more options than fried fish! Here are some of our favorite spots.
ROME
At Supplizio, near Campo de' Fiori, you'll find elements of classic Roman street foods, like supplì al telefono (a rice ball with a mozzarella center), salads, patties, and more, all offered at an affordable price.
Supplizio is found in the city center so it's a great place to visit while you're doing some sightseeing. It's recommended to book in advance if you want a table because this is a popular place, and seating is limited. But if you want to get some street food for takeaway and have your lunch on the go or as a picnic, no booking is needed.
Address: Via dei Banchi Vecchi, 143, 00186 Roma RM, Italy
Roscioli is a popular bakery adored by Romans for its delectable pizzas and superb bread. It's located a few steps away from Campo de' Fiori. Their salami and cheese counter will have your mouth watering, and their focaccia will make you want to move to Rome in a heartbeat! The baked goods sold at Roscioli are an excellent addition to any meal.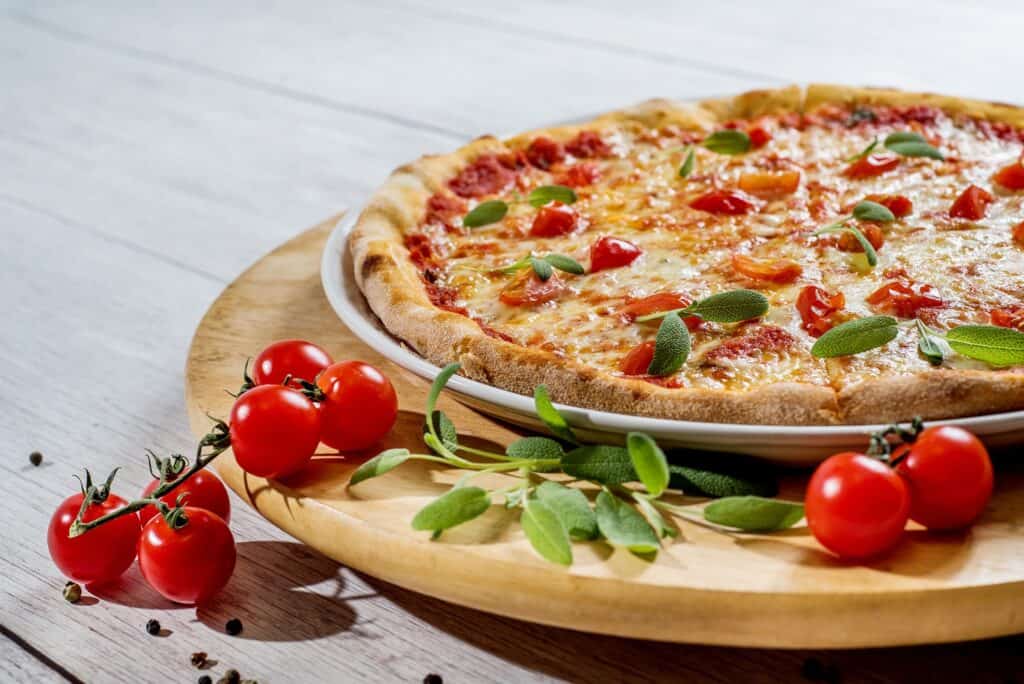 Here you'll find healthful foods with great ingredients and Italian classics as casual bites. Don't skip over the sweets – their cakes and yummy pastries are where it's at. (Curious to learn more about this place and its founders? You can – they wrote a book all about the establishment called Antico Forno Roscioli: A Roman Gastronomical Experience.)
Address: Via dei Giubbonari, 21, 00186 Roma RM, Italy
At Pinsere, in the Trieste neighborhood, you'll find delicious pizzas. This authentic Roman street food establishment allows you to choose your own pizza toppings and see how the sausage – er, pizza – is made, through the view of their open kitchen where friendly staff prepare pizzas and toss dough around with joy. (Pinesere is vegetarian-friendly, too.) Nearby benches outside allow you to sit and enjoy your yummy pizza. After your Pinsere pizza, you may want to wander over to see some of the ruins of Julius Caesar's Horti Sallustiani villa, which is located nearby.
Address: Via Flavia, 98, 00187 Roma RM, Italy
At Rome's Mordi e Vai in Mercato Testaccio, a popular food market in Rome, you can enjoy some incredible paninis that blow your ordinary idea of a sandwich out of the water. Their sandwich offerings are stuffed with traditional Roman meats, like sausages and meatballs, and are an ideal filling lunch to power you through the rest of your day. This establishment has been around for over ten years and continues to be popular with tourists and locals alike, especially at lunchtime.
Address: Nuovo Mercato Comunale di Testaccio, Via Beniamino Franklin, 12/E, 00153 Roma RM, Italy
FLORENCE
Florence's Da Nerbone at Mercato Centrale in the San Lorenzo neighborhood is found on the ground floor, adjacent to butchers, florists, and other little shops. You can sample some pasta, soup, or go for what they're most famous for – their meat sandwiches, like beef brisket and trippa.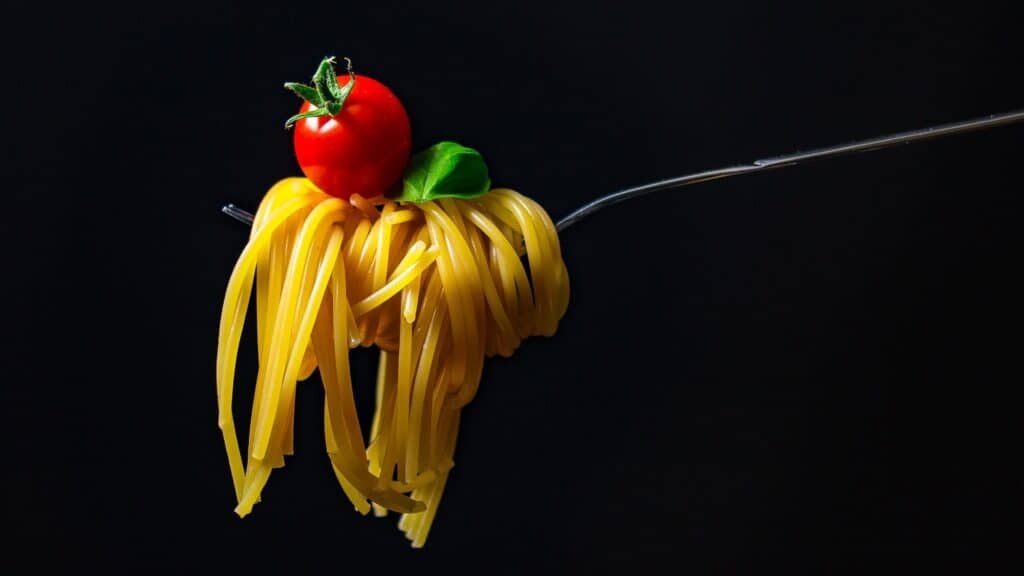 The price point here is ideal, especially if you're a frugal traveler looking to save. Be warned: The lines here are long! But visitors say it's well worth the wait to stop by Da Nerbone, where you'll find delicious and authentic Florentine cuisine.
Address: Piazza del Mercato Centrale, 50123 Firenze FI, Italy
Do not miss out on Trippaio del Porcellino! Many Florentines consider it to offer the best lampredotto in the entire city. You'll find it near Piazza della Signoria. Lampredotto is a typical Florentine dish and it's made from cow's stomach. Go ahead and try it – you're traveling, after all. You're here for an adventure. The long lines will indicate that you've arrived at the right place.
Address: Piazza del Mercato Nuovo, ang, Via di Capaccio, 50123 Firenze FI, Italy
L'Antico Trippaio is a Tuscan food truck found near Piazza della Repubblica. There are tables if you want to sit down, and little takeaway boxes if you want to eat your food on the go. The friendly owner here serves up some of the best sandwiches in Florence and the trademark green sauce is packed with flavor.
Address: Piazza de Cimatori, 50122 Firenze FI, Italy
You can't exactly go to Italy and not try some gelato. Vivoli is the oldest gelateria in all of Florence and it produces some of the best gelato in the city. Head here for your street food dessert course and give your mouth a little slice of flavor heaven.
Address: Via Isola delle Stinche, 7r, 50122 Firenze FI, Italy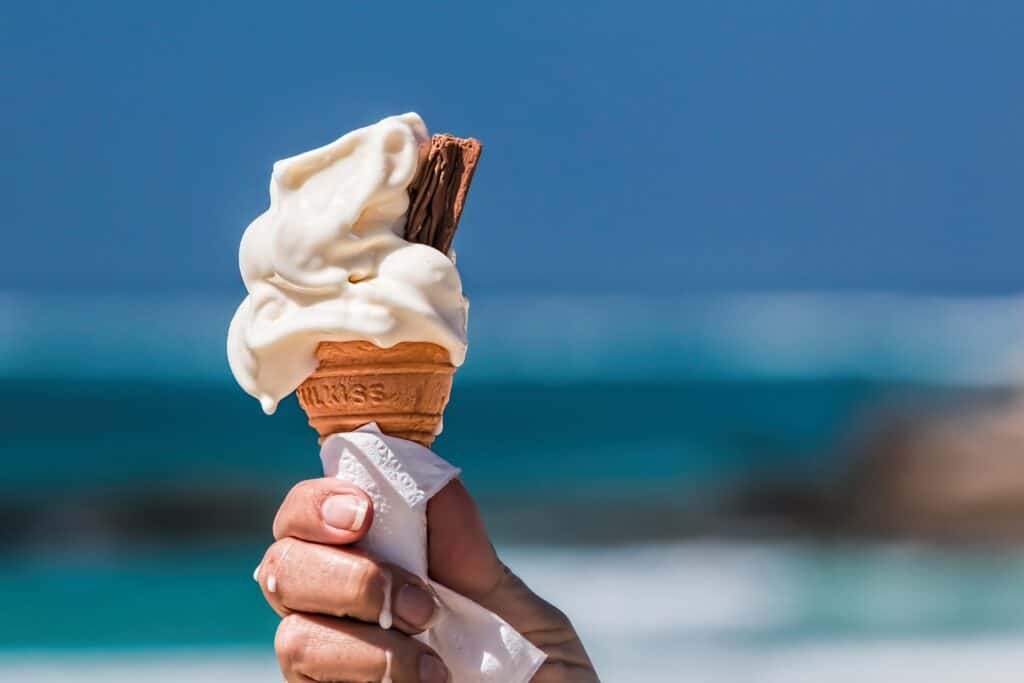 Anne McCarthy is the Editor in Chief of the Fat Tire Tours Blog. She is a contributing writer to the BBC, The Washington Post, The Guardian, Wired, and many more. She splits her time between the U.S. and Europe.