Looking for Holiday Gift Inspiration?
EXPERIENCE
See Catalonia's Capital
Experience Barcelona Your Way
Explore Sunny Barcelona
Barcelona is so much more than Gaudí
Don't get us wrong; the Sagrada Familia is a site to see! But Barcelona's colorful espadrille shops, narrow streets in the Gothic Quarter, and Barceloneta Beach are just as impressive.  Learn more about this vibrant and fascinating city.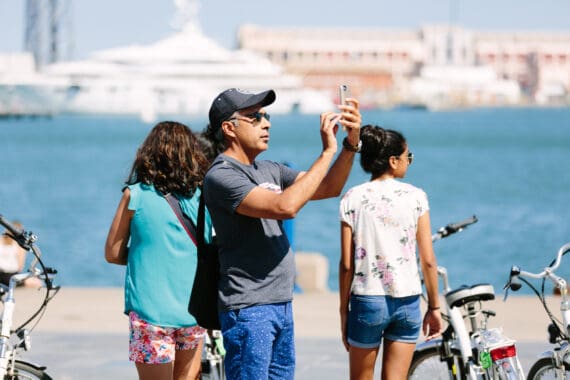 Don't Miss Out
Our Most Popular Tours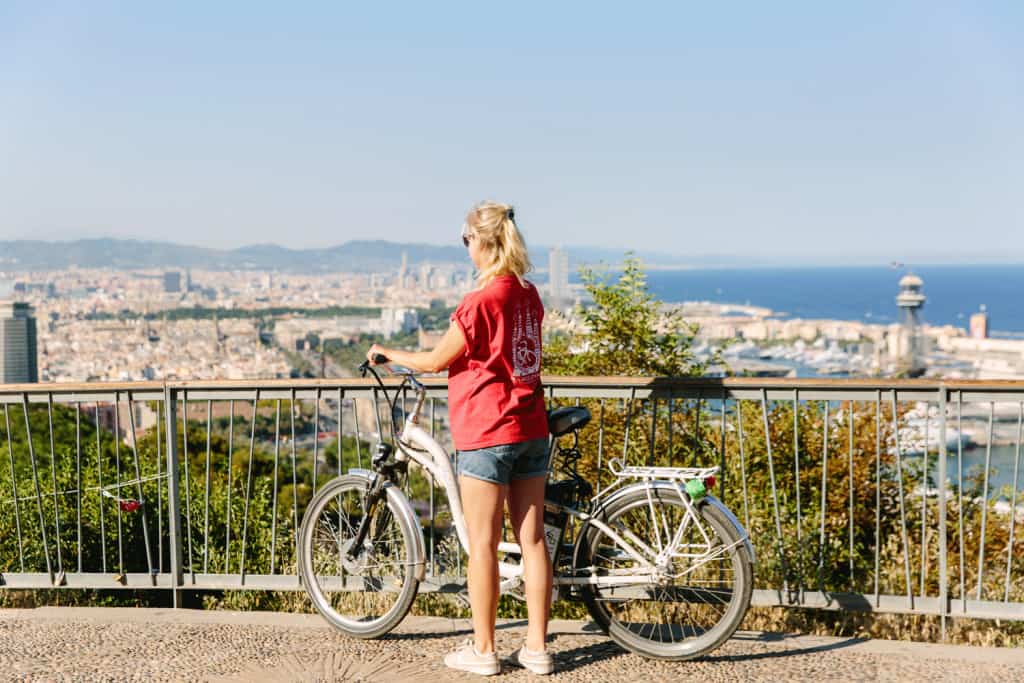 Our Values
Discover the Fat Tire Tours Difference
We had a great night riding around Barcelona with Heidi. It's a great way to see the city and seeing the monuments all lit up was amazing! Stopping off for tapas and having a glass of Cava while watching the magic fountain light show was incredible! This was our 5th Fat Tire tour in Europe and we have never been disappointed. Thank you so much!
This was a really great tour! I enjoyed switching things up and getting to see the city at night. Our tour guide was very knowledgable and fun to talk to! As for the tapas, a-m-a-z-i-n-g – with each stop along the tour they just kept getting better. One of my favorite tapas bars of the night was the spot frequented by Anthony Bourdain. I'm so glad we were with a local – we got there early enough to be at the front of the line. The tapas were worth the wait. To top it all off, the flamenco show was amazing. The atmosphere was lively and I'd never seen anything like it before. Thank you Fat Tire – can't wait to visit Barcelona again!
Oriel, our guide, was excellent! Very friendly and well informed about his city – we learnt a lot as well as seeing parts of the city we probably would not have visited. He also gave good recommendations for local dishes to try and restaurants.
We had Heidi lead our group. She was knowledgeable, fun and interesting. She explained the history well as we toured round with regular stops to sightsee and take photos (hers were amazing) I would thoroughly recommend both the tour and Heidi.
Wonderful tour for our whole family. Our guide was very knowledgeable and managed the tour group well to keep us all together. Highly recommend this tour for anyone who is new to Barcelona.
We took the Barcelona bike tour and tapas walking tours. Both were excellent and I highly recommend them! The flamenca dance was a pleasant addition to the tapas tour! Both Stru and Misha were very knowledgeable and friendly! This was a great addition to our visit to Barcelona!
Elena did a wonderful job! She was fun, enthusiastic and incredibly knowledgeable. She taught us a lot about Gaudi and Barcelona history, and gave great restaurant recommendations! I was nervous about biking in the city, but felt very safe in the bike lanes. It was a fun way to see the city