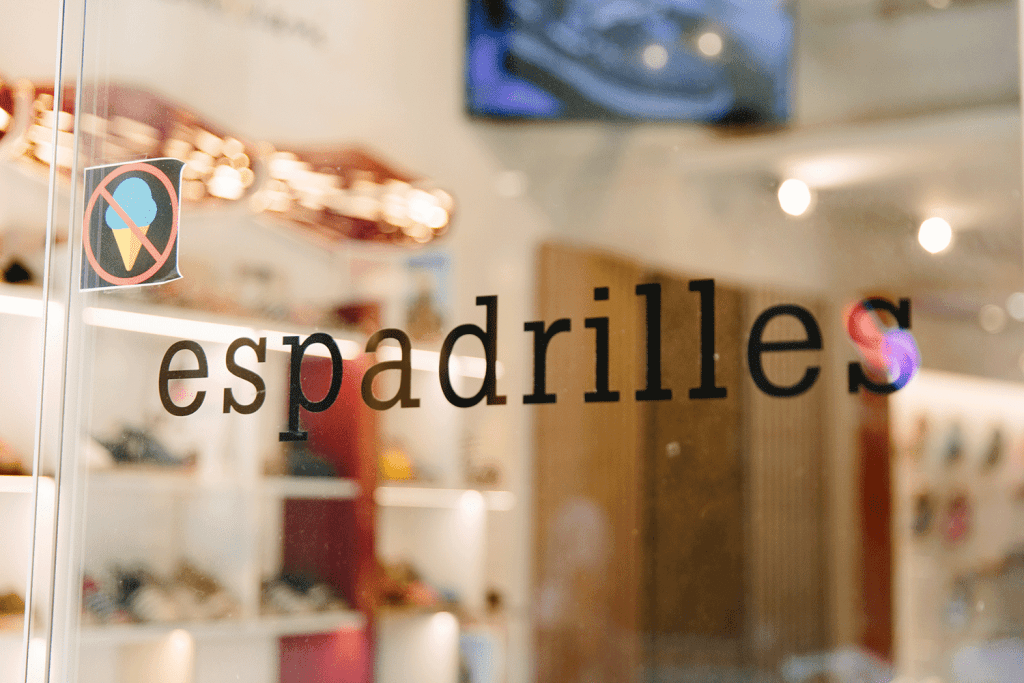 Our Guide to Buying Espadrilles in Barcelona
By Sadra Sumner
There is nothing quite like strolling through the narrow alleyways that Barcelona calls streets, unless you're doing it in style.  Lining the shop windows along the carreras (a Catalan word) of oldtown, you'll find a colorful array of a local classic; espadrilles. Genderless, flat or heeled, slip on or with straps, these beautiful often handmade shoes are perfect for everyone. Check out our top picks to find your own alpargatera, and sport new footwear on your Barcelona bike tour!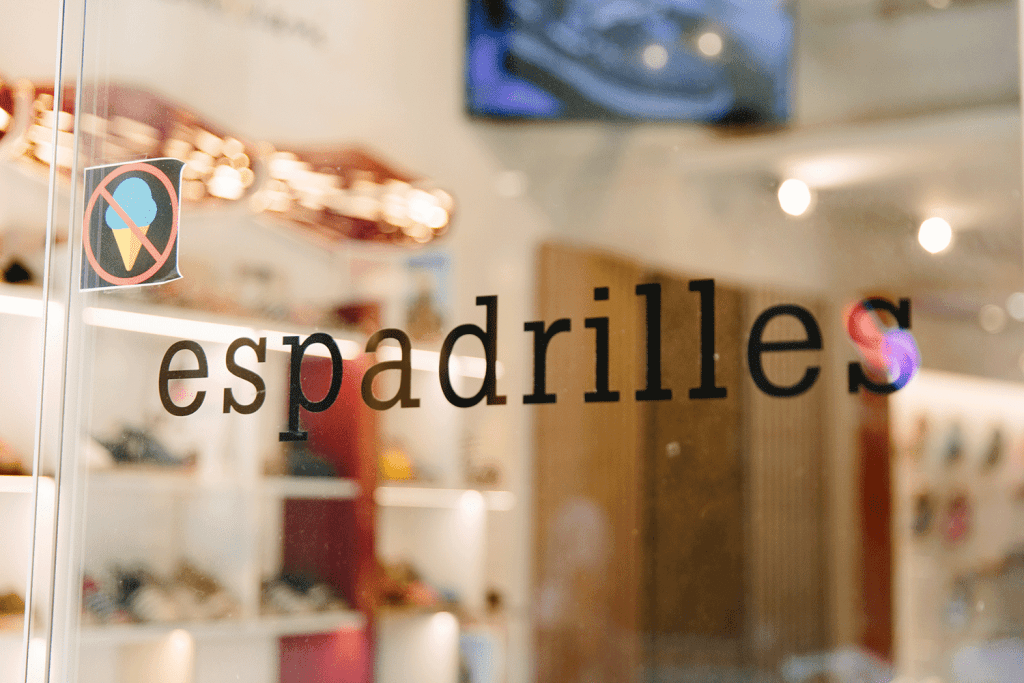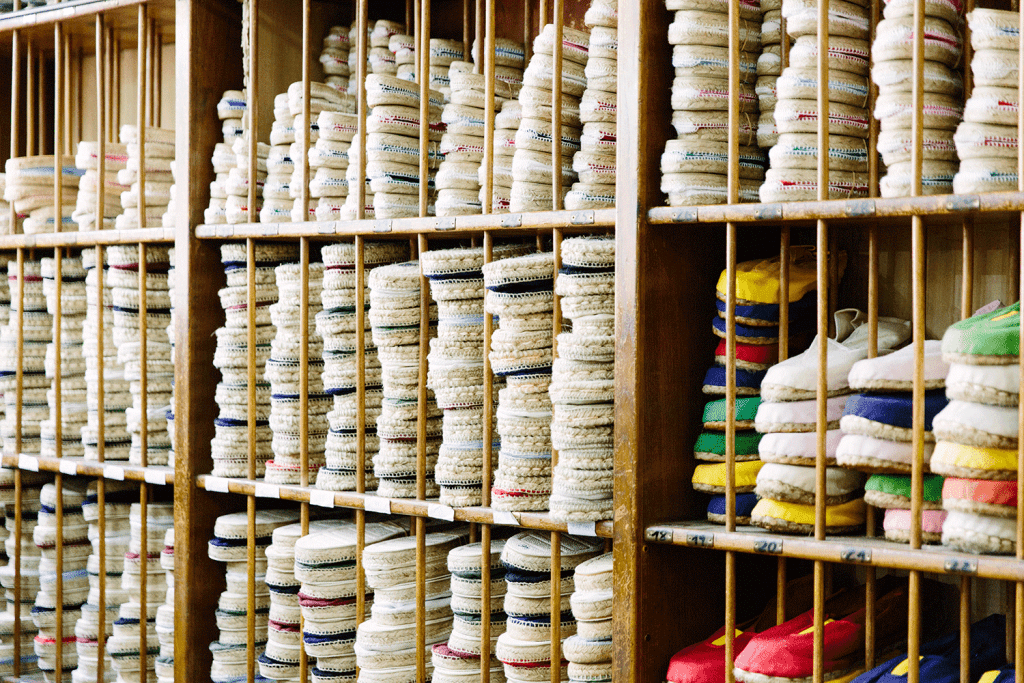 The Original
Boasting a storefront since 1941, La Manual Alpargatera was the first espadrille company in the area. Their selection has grown since then but they maintain the traditional 'manual' shoe that you can still find today. A visit to their store is like a bonus museum; you can see the evolution of the simple sandal to the catchy footwear it is now.
Shoes start at €14 and go up to €100+. And while their signature 'camping' shoe in plain colors is a classic, they now include glitter, tassels, and beautiful flower prints if you're looking for a statement sandal.
La Manual Alpargatera
Carrer d'Avinyó, 7, 08002 Barcelona, Spain
Hours: Open 9:30am – 8:00pm, Saturdays 10:00am – 8:00pm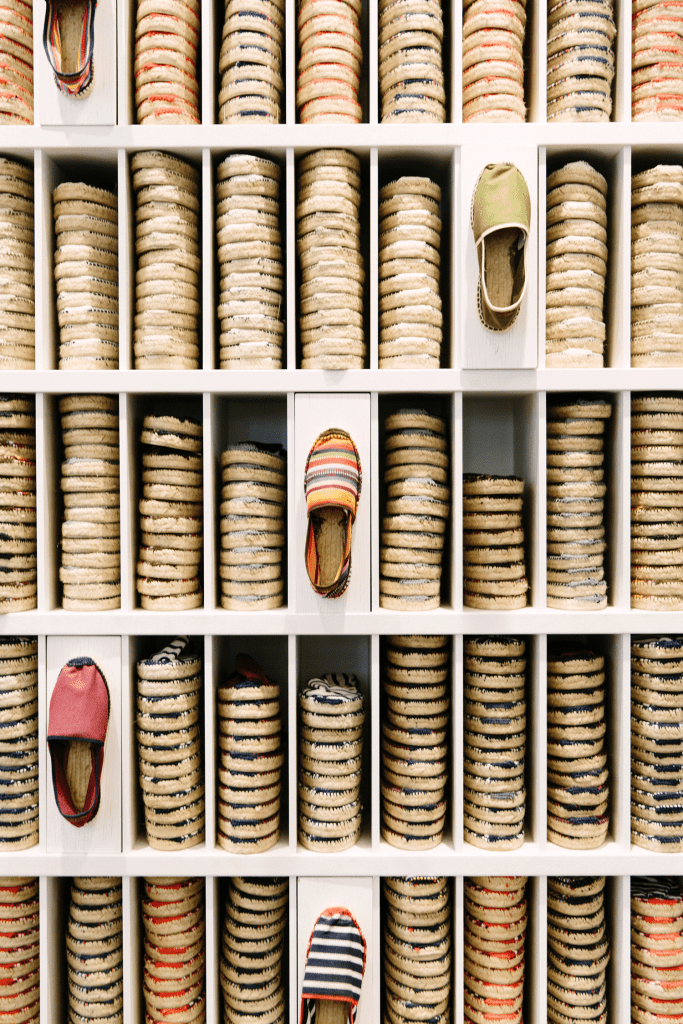 The Playful
If La Manual's options aren't flashy enough for you, then the aptly named Alpargatus is your next port of call. This is a colorful oasis of traditional flat espadrilles and funky new creations with a wider range of prints and styles.  Sparkles abound in this sweet little shop tucked away into the corner of a bustling square.
Prices range from €13 from their basic sandal to between €40 – €50 for their new seasonal collection.
Alpargatus
Plaça del Pi, 1, 08002 Barcelona, Spain
Hours: Open 10:00am – 10:00pm
The Standard
Some call these guys a copycat, but there is no doubt that Toni Pons makes great footwear. With multiple storefronts and a friendly staff, it should be a piece of cake for you to find your perfect pair.
Their standard shoe comes in at €20 while the flashier designs are around €50. This brand definitely has more to offer in the standard striped canvas look that makes you think 'beach!'
Toni Pons
Carrer d'Avinyó, 5, 08002 Barcelona, Spain (and several other locations)
Hours: Open 10:00am – 9:30pm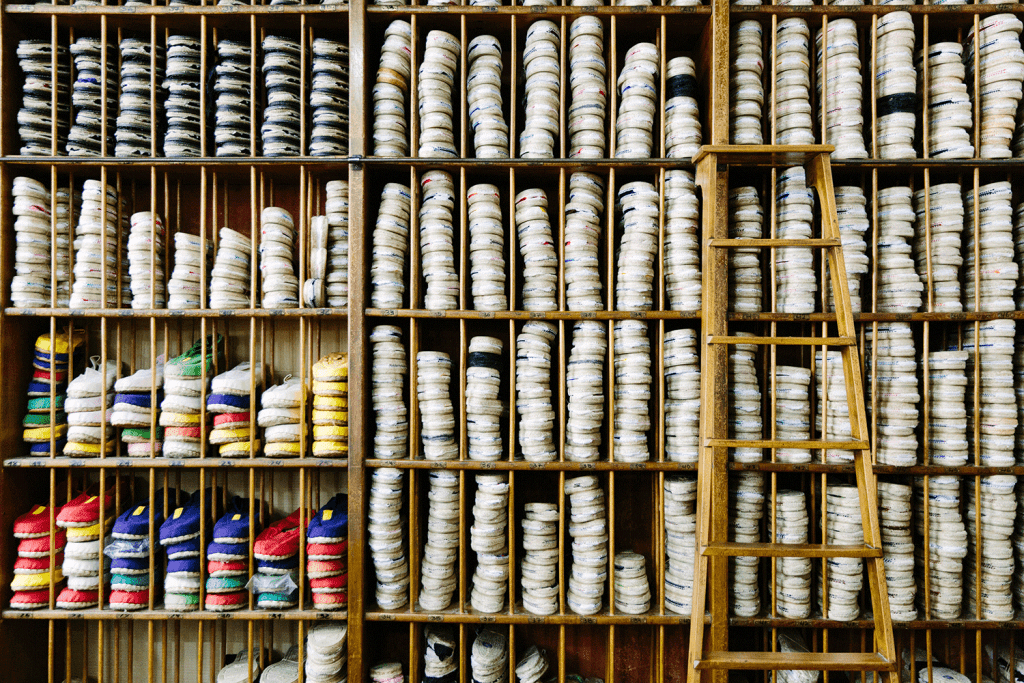 The Budget
Don't get us wrong, the only compromise with these sandals is price, not quality! Handmade, Mirasol is able to cut costs due to their minimalistic shop and smaller range of options. The shoes are still beautiful and all of the classic styles are available. Rest easy knowing that you'll only spend about €15 – €30 on a pair of handmade beauties.
Mirasol Espadrilles
No-name shop located at Carrer del Call, 9, 08002 Barcelona, Spain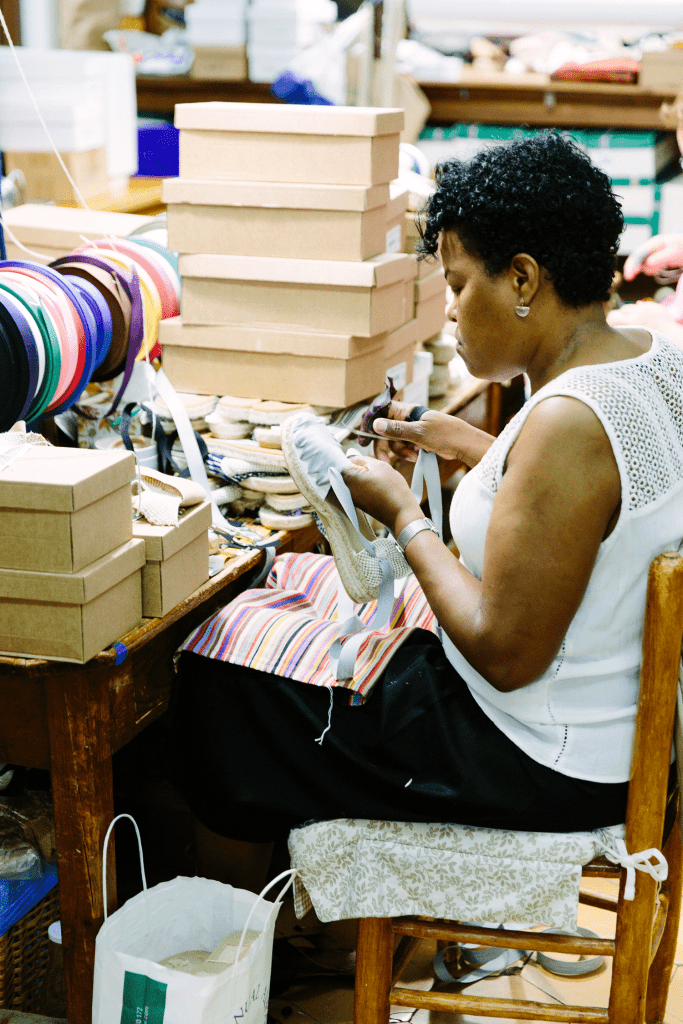 [maxbutton id="1″ url="https://www.fattiretours.com/barcelona" text="Join a Barcelona Tour Today!" ]
Which espadrilles shop is your favorite? Please comment below!