Looking for Holiday Gift Inspiration?
EXPERIENCE
Dive Into History
Experience Berlin Your Way
Learn and Understand
Berlin is History Come Alive
See the Berlin Wall or walk along the line of demarcation between East and West Germany. Berlin's history is living and breathing all throughout the city, and we'd like to help you explore it. Join us for a tour today or check out our Berlin City Resources to make sure that you get the most out of your stay.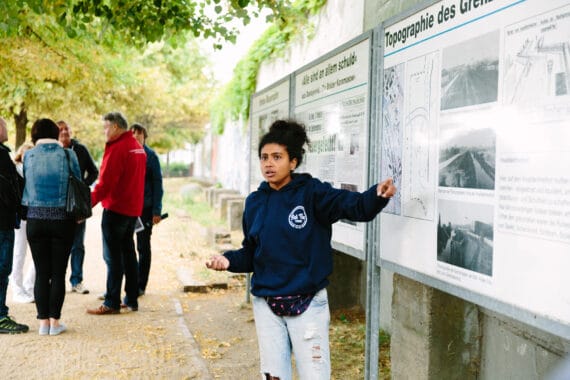 Don't Miss Out
Our Most Popular Tours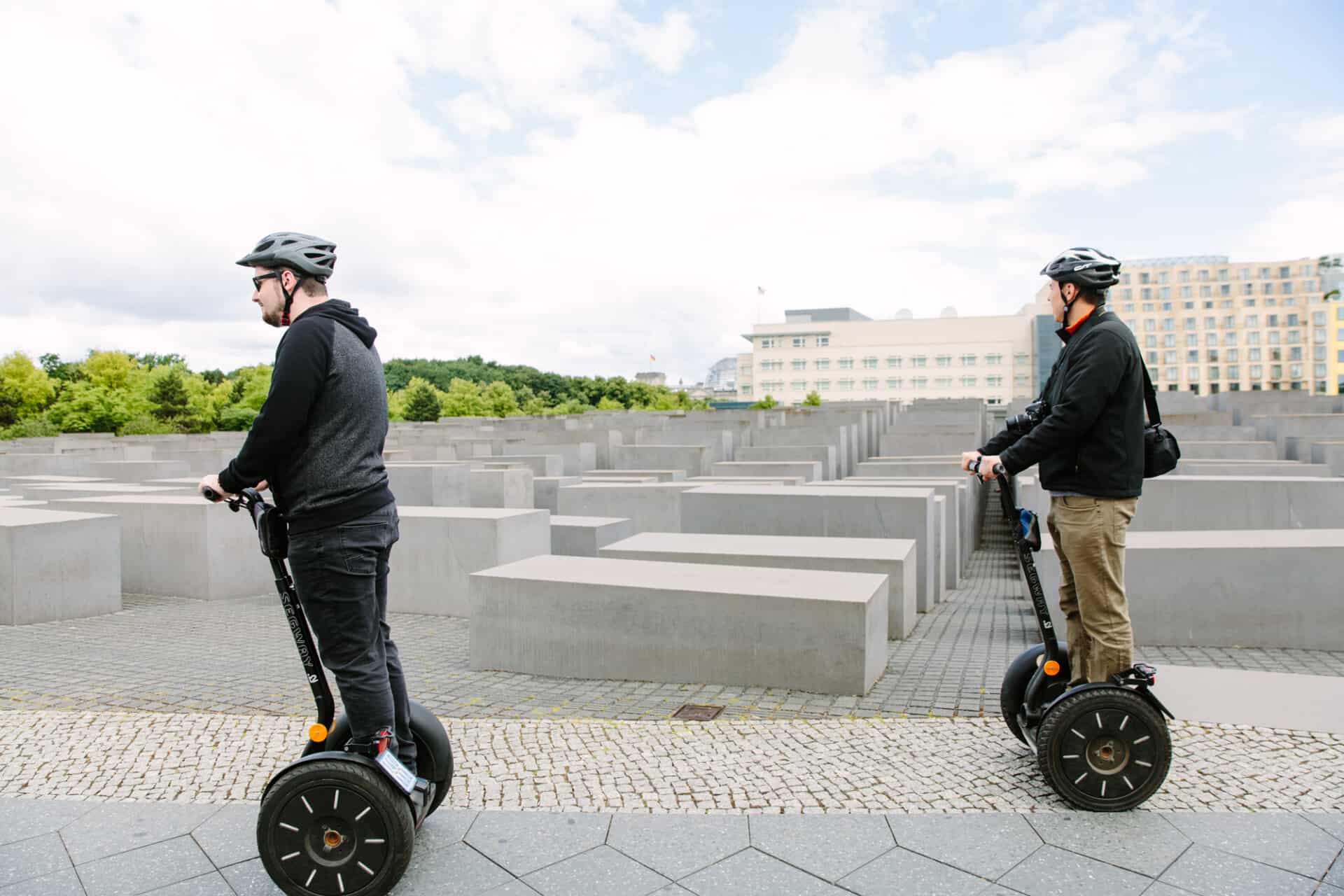 Our Values
Discover The Fat Tire Tours Difference
Our Friendly Team
Featured Guide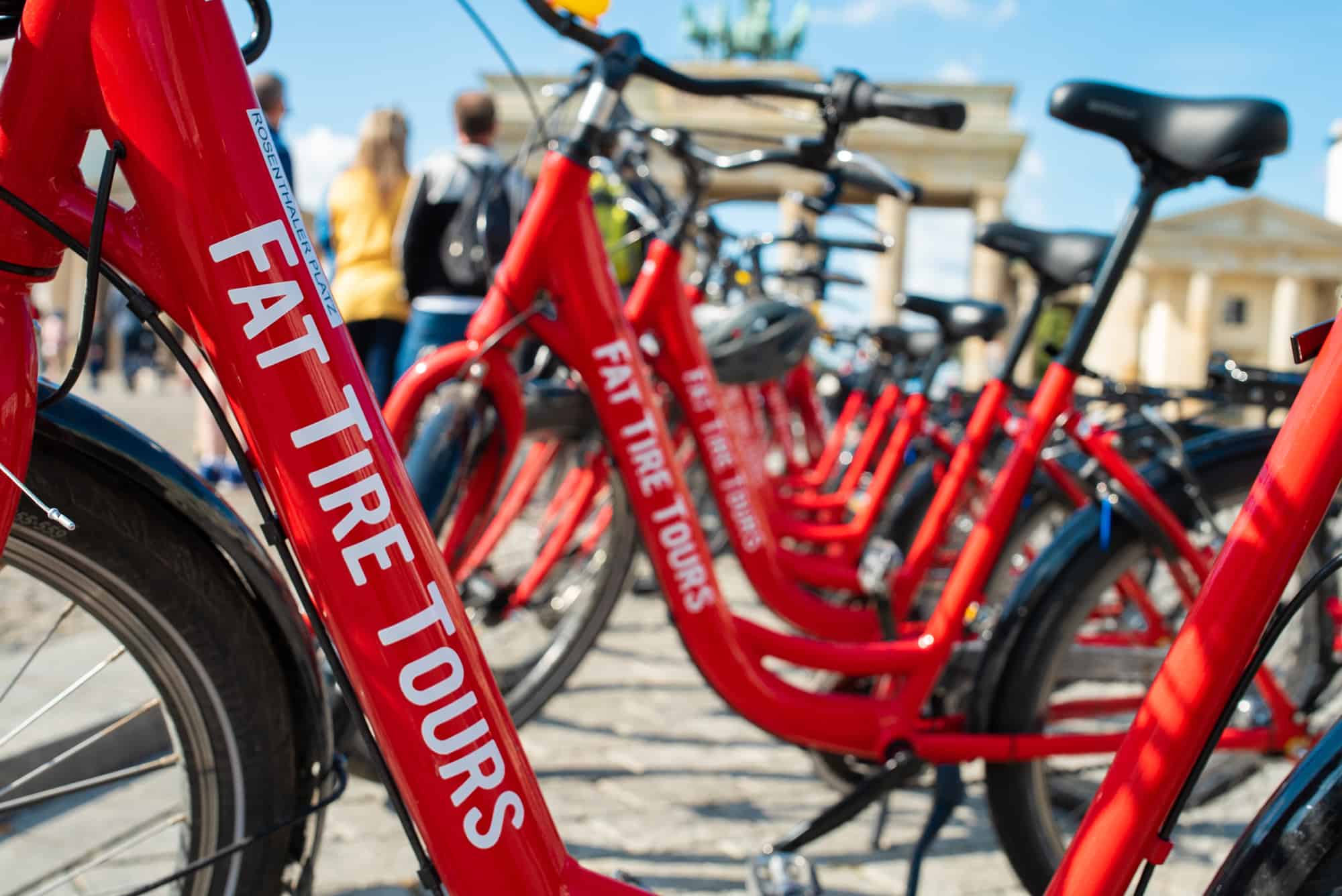 Nate Jones
Operations Manager/Tour Guide, Berlin
Thank you for a great tour! We had Alicia as our guide. She had a great knowledge about the history of Berlin and communicated in a manner anyone could follow! Touring the city on the bike was a great experience as we saw much more than we could have by foot within the same period of time.
I have taken several guided tours in my life and this was the best tour I ever had. Our guide, Ronin, was timely and affable and the bikes were decent. We didn't just ride around Potsdam – we got a thorough history lesson of medieval Germany up through the WWII Potsdam Conference. Ronin was an expert in German history: Frederich's and Wilhelm's, Nazi's, you name it. I was very impressed and highly recommend this tour.
Felix our guide was very well informed and brought history to life through the stories of individuals at various stages of the Cold War. The stop points were all interesting, our safety was considered at all times and Felix was good humoured and flexible. He delivered the information in a well paced interesting, human way.
Wonderful 3 h trip with Nate and we saw the main sights, got the complex history, impressively explained with a pavement chalk visual and we loved all we did. Very safely managed through the streets and all professionally done start to finish. Easy flat cycling for all ages and group age was 20 to 65 I guess. Definitely a treat of the weekend visit. Great location to go from as so well linked with the city transport wherever you are staying.
This was our first city bike tour but it won't be our last . Well organized from start to finish and our guide was excellent – just the right amount and sort of information. We took the opportunity to rent the bikes for the rest of the day which was perfect too !
Ronan is an extraordinary font of Third Reich History knowledge, plus has the ability to tell a darn good story. Wish we had had history teachers like Ronan at school. A complete joy from start to finish. This is the third Fat Bike Tour I have taken ( 2 in London ) and they have all been of an equally high quality. Thanks.
Had a great time with Kearon. The food was delicious and it was great to tour around Berlin and night. Would recommend this to anyone visiting Berlin.
We take an annual city break with friends and in recent years have used a Segway tour as a good way of getting our bearings. The Fat Tire tour of Berlin is the best we have had, mainly thanks to Geoff our guide, who was excellent in every way, especially knowledgeable on the history of Berlin and geared his tour info on what we were all interested in, especially the story of the Berlin Wall. Other staff were pleasant and the hot tea at the end of the tour on what was quite a chilly day was most welcome! 5 stars and a big thank you for a great start to our city break.
Amazing tour, so much fun and informative. Gave me quite a bit of insight into the different elements in Berlin's history. The tour is very well organized, bikes are in excellent shape, and the 3 hour duration was just about right. Our tour guide Alicia was super friendly. She knows Berlin and its history very well, and explained everything in an easy and fun way. She also helped with recommendations on what to do in Berlin beyond the tour. Highly recommend this tour for anyone visiting Berlin