EXPERIENCE
The Seat of Royalty
Experience All of Versailles
More than a Palace
Opulence Awaits
Immerse yourself in gilded gold and step back in time in Versailles!  Allow our expert guides to show you the 2,000+ acres of this magical, historical palace on our Versailles Bike Tour. Explore Marie Antoinette's Hameau and she where she hid from the mobs during the French Revolution. Enjoy a bike ride around the Grand Canal and a picnic lunch from the local market.  Or stroll through the garden mazes and take in the fountain show. Revel at the evening fireworks, or see behind-the-scenes in Louis XV's private apartments. However you want to experience Versailles, we have the perfect tour for you!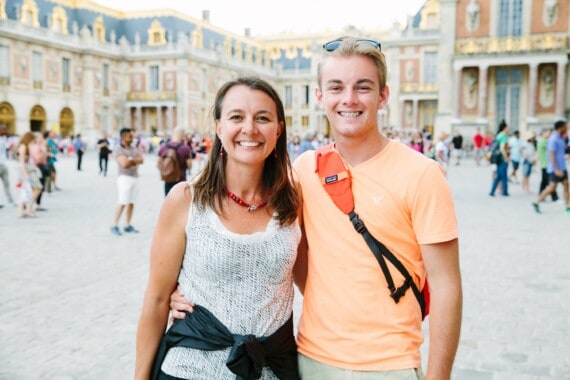 Step into Royalty
Our Versailles Tours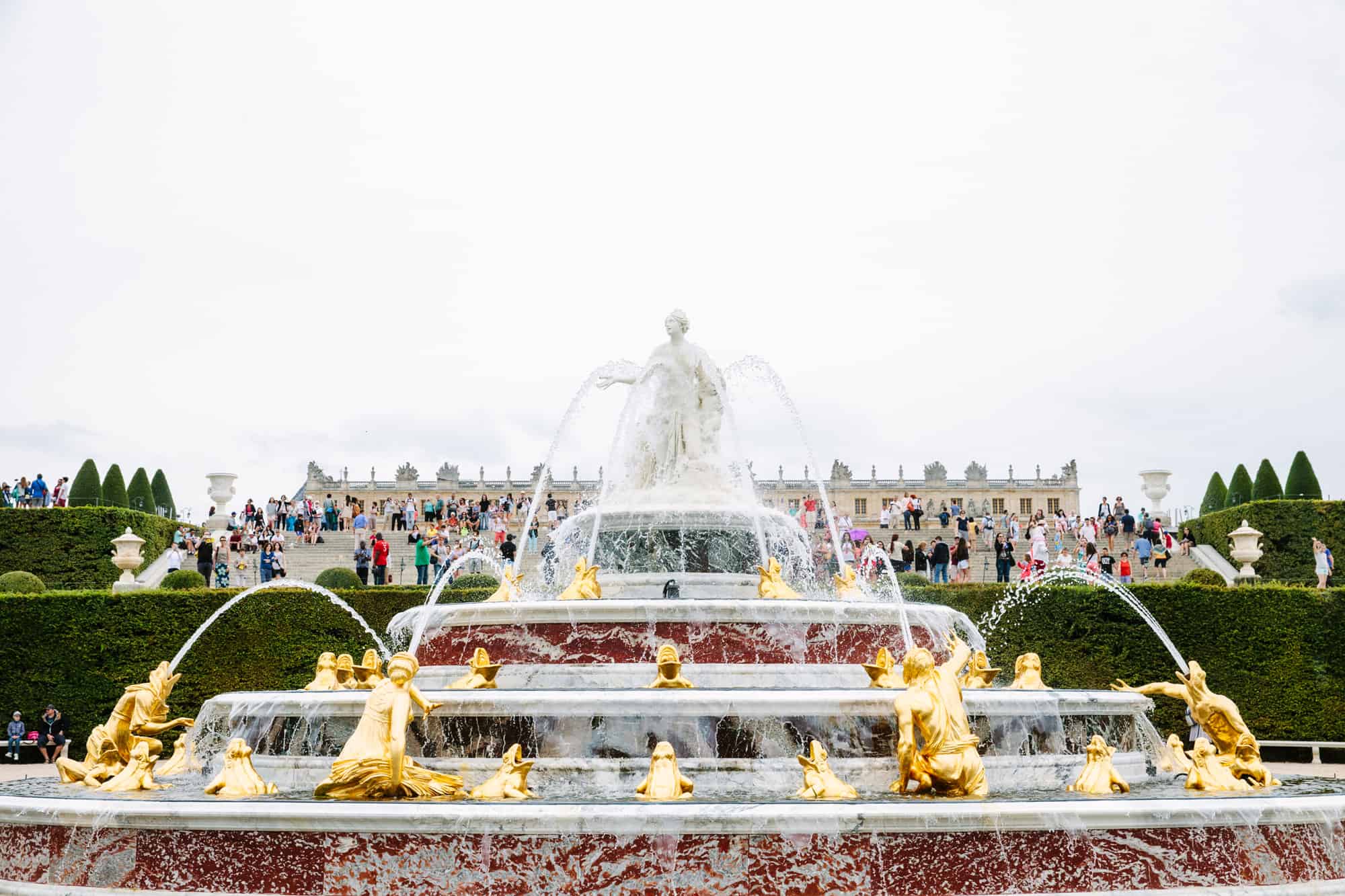 Our Values
Discover The Fat Tire Tours Difference
Our Friendly Team
Featured Guide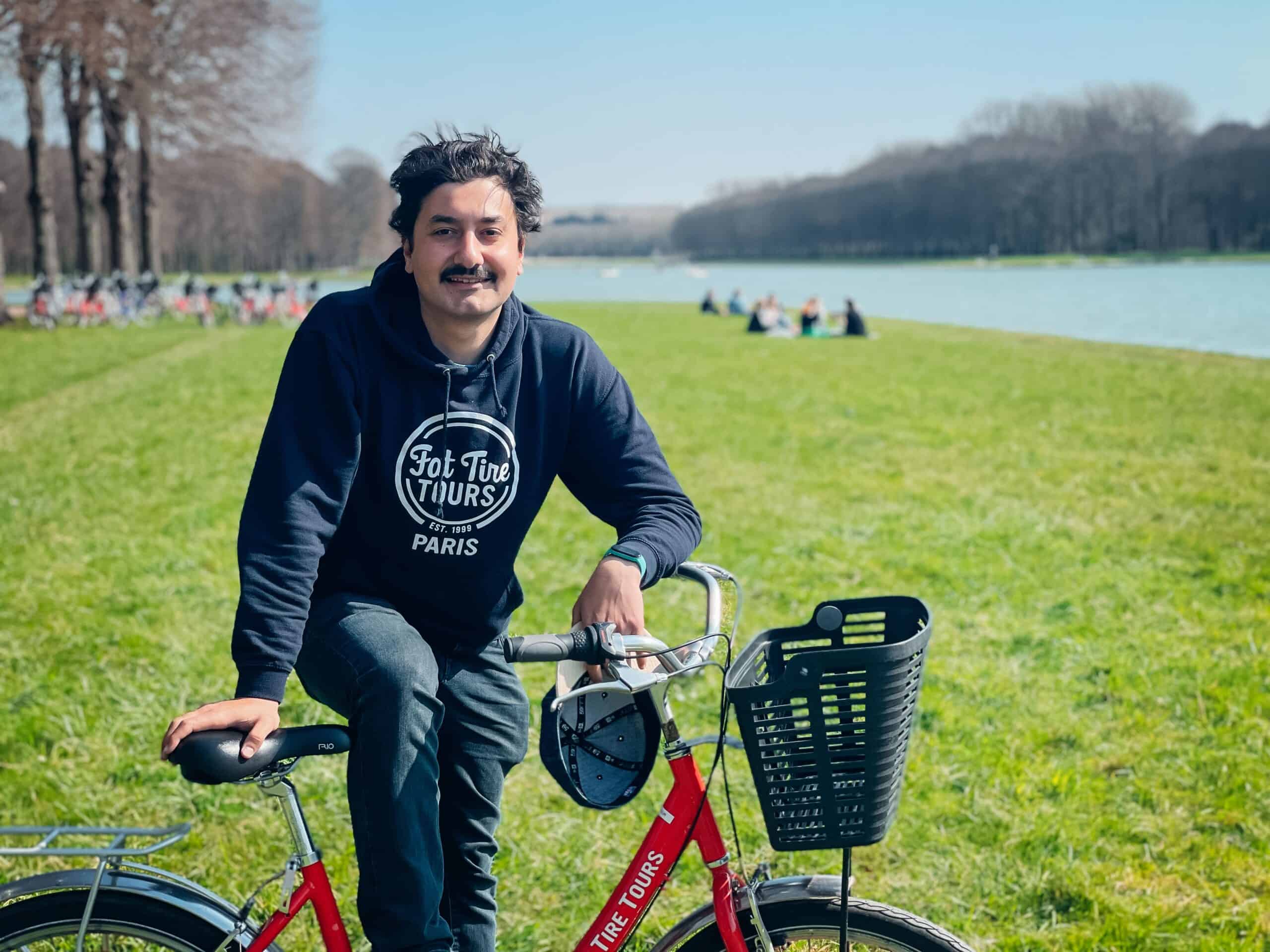 Ogulcan Bozdemir
Tour Guide, Versailles
Ogulcan's favorite tours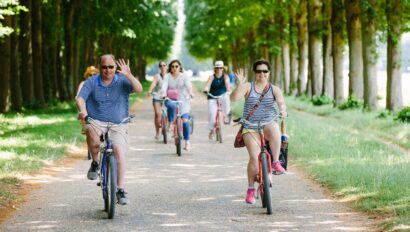 We had such a fun experience with OJ. He picked us up from our apartment and helped us navigate the metro to get to the Palace of Versailles. He was patient with our 3 kids and our pace. We picked the perfect day to go as it rained in the morning while we were in the palace and stopped by the time we rode to the market to get items for our picnic and then bike ride. It was fantastic getting a perspective of the palace grounds via bike. OJ was extremely informative and easy to converse with. He was a 5 star guide!
We've toured three times with Fat Tire in London and Paris, and I have given them 5 stars every time.
Really enjoyed our trip to Versailles with Fat Tire tours. Nice balance of seeing the palace with other activities. When asked my kids are saying it was their favorite part of our trip.
The Versailles Bike Tour was a highlight of our trip to Paris! We LOVED the incredible market filled with fresh fruit, vegetables, meats, cheeses, bread and flowers, and exploring the grounds of Versailles was such a memorable and special experience. Our tour guide, Richard, was INCREDIBLE! Highly recommend this amazing tour.
Dave and Fat Tire tours were fantastic. We had a blast and the grounds at Versailles were beautiful. So happy we did this and will definitely recommend it to friends.
Our tour guide Sandrine was so kind and informative. She even helped highlight our map of places to tour Paris. The tour was great for me and my teenager. Great historical information. We would never of seen parts of Versailles without this tour.