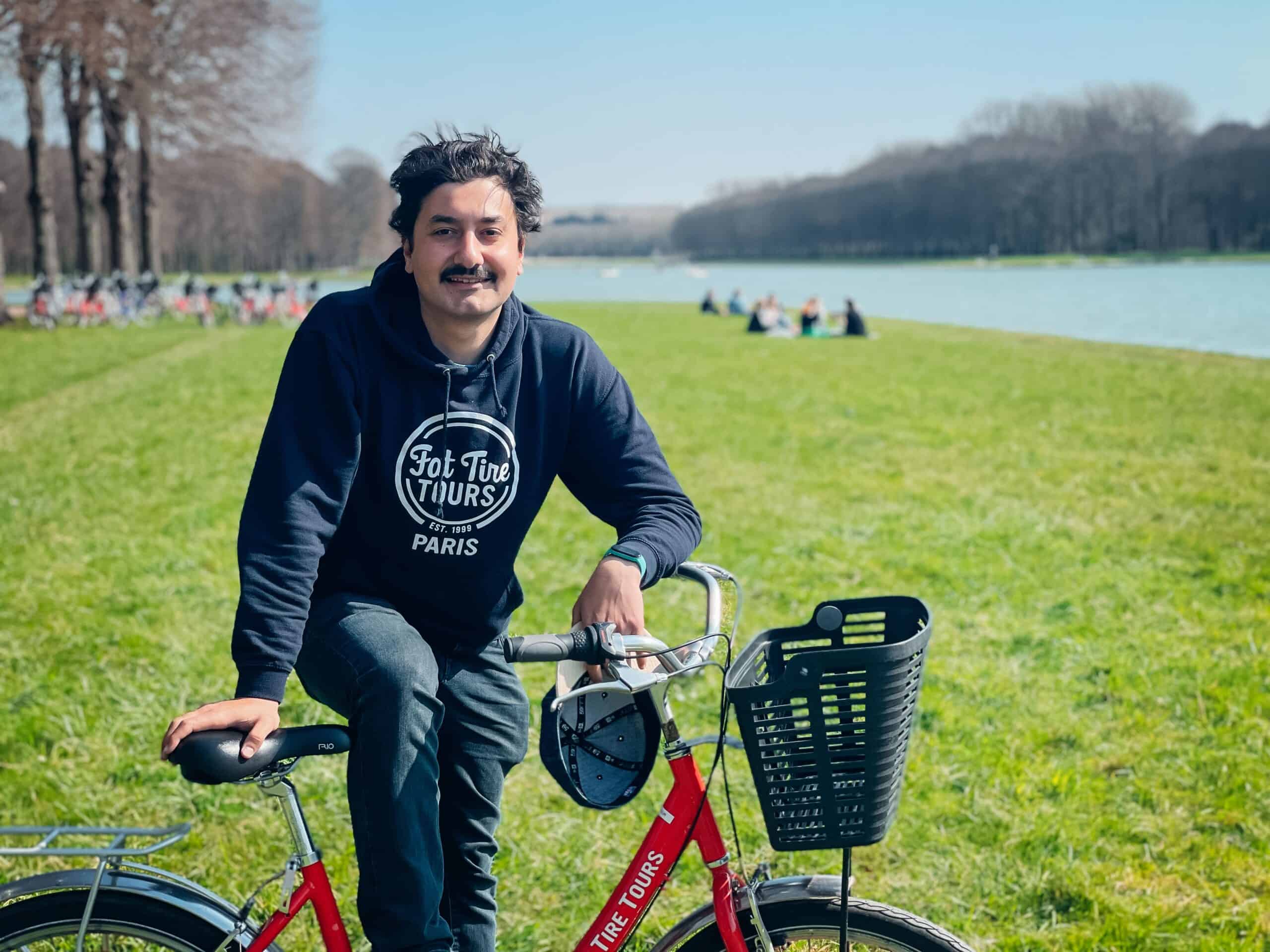 Oğulcan
Tour Guide, Paris
Hi, I'm Ogulcan but people simply call me OJ. I'm from Turkey and I've been in 'La France' for 5 years. It's been 4 years since I've joined the Fat Tire family.

How did I get into guiding? George Costanza once said, "I like sports, I could be a general manager of a baseball team." My version was, "I like history and I cycle all the time. Maybe I could be a tour guide on a bicycle." Turns out the perfect company does exist and our paths crossed. Plus, Paris is a city that keeps surprising me with its interesting facts. Cycling and giving tours in Paris is like cycling through centuries to me.
I speak English, French and Turkish.

My favorite country to visit? I must say Spain. The history, it's beaches, and food is just a perfect combination!

My favorite tour? I am going to go with Versailles Bike Tour. The town of Versailles has just so much to offer; the Market, the Château with its beautiful park and the canal where we sit for a picnic and share our food and stories. I always enjoy talking about history but also listening to our visitors and I'm always learning something new from them!