By Anne McCarthy
Fall is a beautiful time of year to experience Berlin!
This is a city seeped in history, and full of delicious German beer and German food, and powerful sights like the Berlin Cathedral, the Holocaust Memorial, and many more.
If you fancy a trip to Berlin this autumn, here are a few ideas to inspire your trip-planning process! Be sure to visit us at Fat Tire Tours Berlin and book a bike tour! We have a vast range of options to suit travelers with varying interests.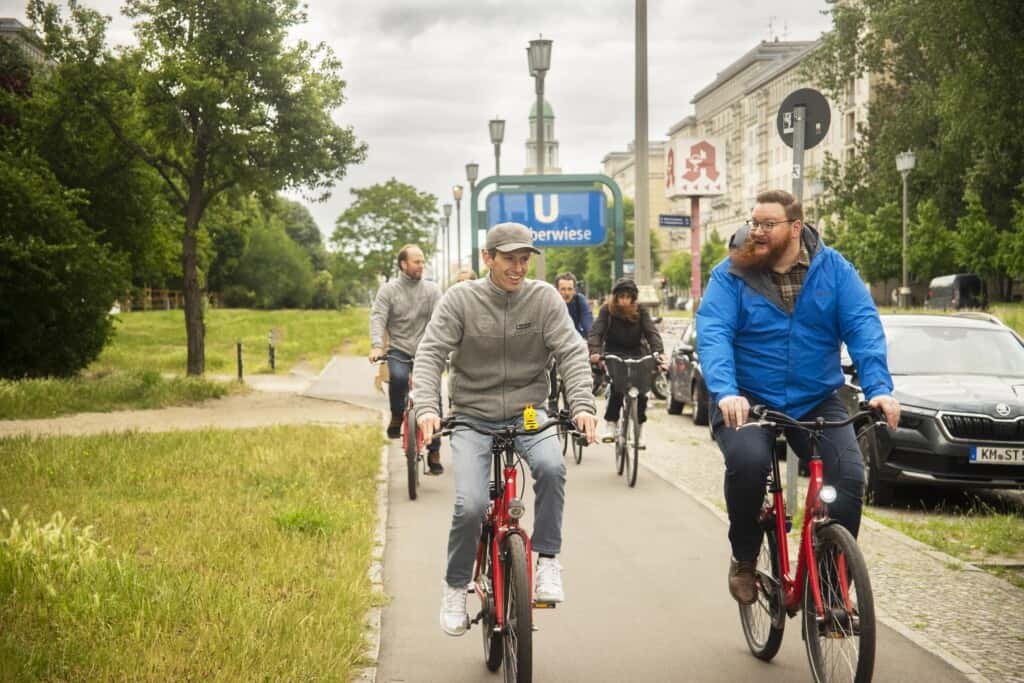 Our bestselling Berlin City Bike Tour is a fabulous way to see all that the city has to offer. The Berlin Wall Bike Tour is ideal for all the history lovers visiting the city. Come see this iconic monument and learn even more about its significance. Our Private Berlin Food Tour by Bike is a delicious way to experience the city for all the foodies out there.
Without further ado, here are five fun things to do in Berlin this fall.
Fly a Kite at Tempelhofer Feld Grounds
As they sing in the movie Marry Poppins, "Let's gooooo fly a kite!" Sure, it may feel a little childish, but that's the whole point. Having fun, going outside of your comfort zone, and trying something unique is what travel is all about, after all!
Get in touch with your inner child, buy a kite, and head out to the former Tempelhofer Feld airport grounds. The former airport is now a public park! And it's an ideal spot to fly a kite in the autumn weather. Let your kite soar, and allow a big smile to creep across your delighted face.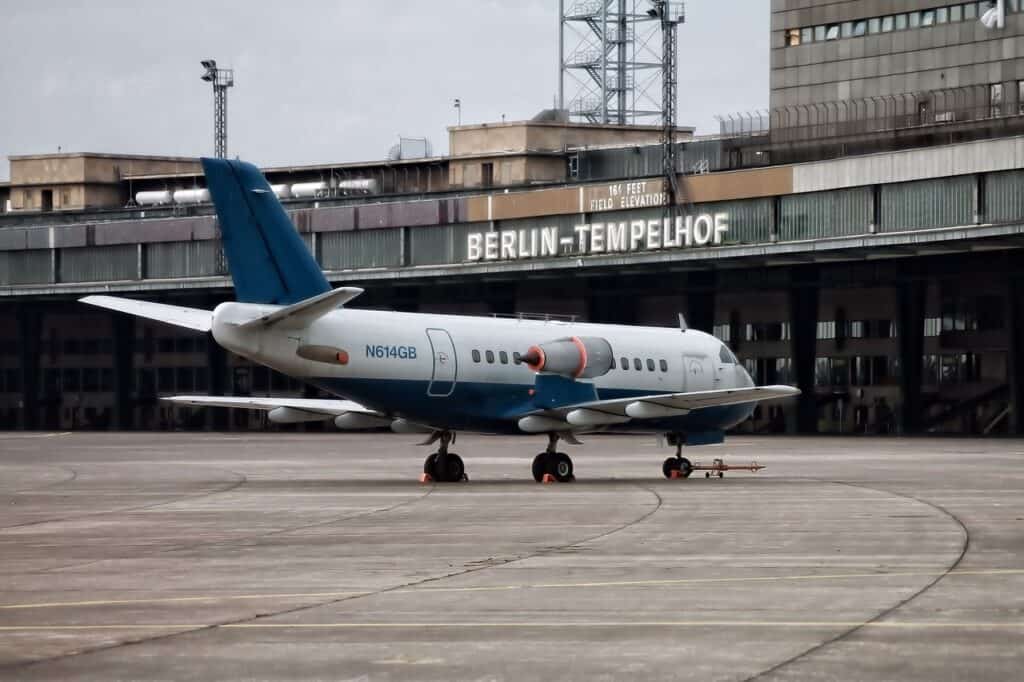 2. Take a Walk Through the Spreewald Forest
The stunning Spreewald is a forest and biosphere reserve in Brandenburg, in the southeast of Berlin. The forest is known for its beautiful canals, boat tours, villages, and spa resorts. It's an ideal day trip for people looking to connect with nature on their trip to Berlin. So, lace up your hiking boots and head out to the forest to get your autumnal nature fix! The hiking trails will keep you occupied for hours, and they're available for any fitness level.
3. Climb up the Victory Column
The Victory Column (Siegesäule) is a famous Berlin monument that was designed by Heinrich Strack and built in 1873. It was created to commemorate the Prussian victory in the Second Schleswig War. On top of the famous column is a bronze sculpture of the Roman goddess of victory, Victoria. Today, visitors and locals can ascend the narrow column to visit a small observation deck.
During autumn months, with summer tourist crowds gone from the city, it's a little bit easier to navigate climbing up the skinny passageway. Climbing up the Victory Column requires a ticket and is not recommended for those with mobility issues.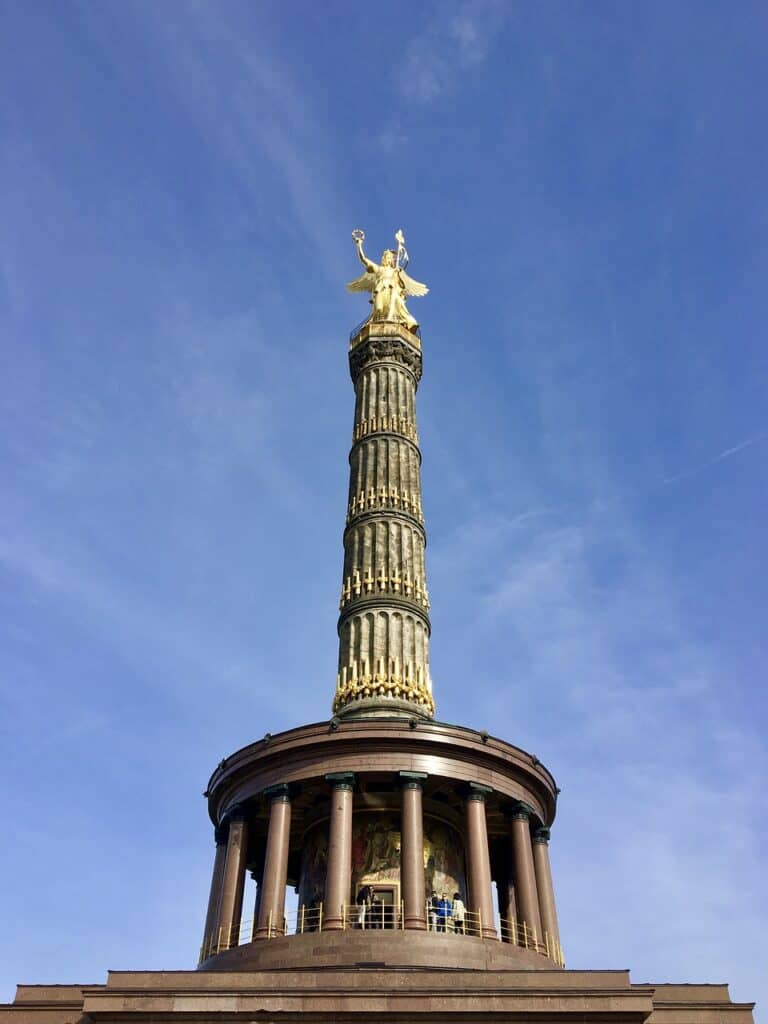 3. Visit the Tiergarten in Berlin
There are few things better than simply soaking up the crisp autumnal weather in the great outdoors during fall, and that's especially true if you're venturing to Tiergarten, Berlin's largest inner-city park.
Tiergarten is perfect for an autumn stroll, a delicious picnic chock-full of German staples, or a cycling or jogging session. The Tiergarten formerly served as the private hunting grounds of Great Elector Friedrich Wilhelm. In 1740, the grounds were opened to the public, and locals and visitors have long enjoyed spending time in the lush park. Sundays are especially popular with visitors. And during the wintertime, some daring residents lace up their ice skates and skate upon the park's little lakes that have frozen over.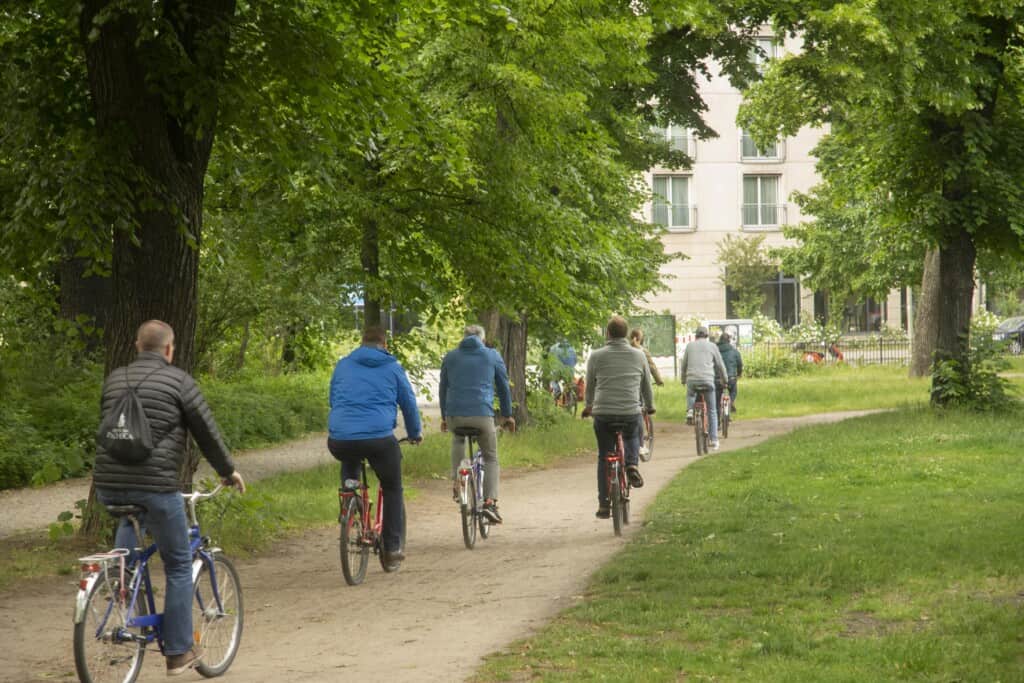 For a fun way to visit the Tiergarten, book our Berlin City Bike Tour, where you'll get to experience the Tiergarten, along with a beer garden within the park!
5. Visit the Charlottenburg Palace
The beautiful Charlottenburg Palace (Spandauer Damm 10-22 14059 Berlin) is a famous Baroque palace located in Berlin and built at the end of the 17th century. During the 18th century, it was expanded and decorated in Baroque and Rococo styles. The stunning and expansive formal palace garden was also added, along with a mausoleum, a pavilion, and even a theater!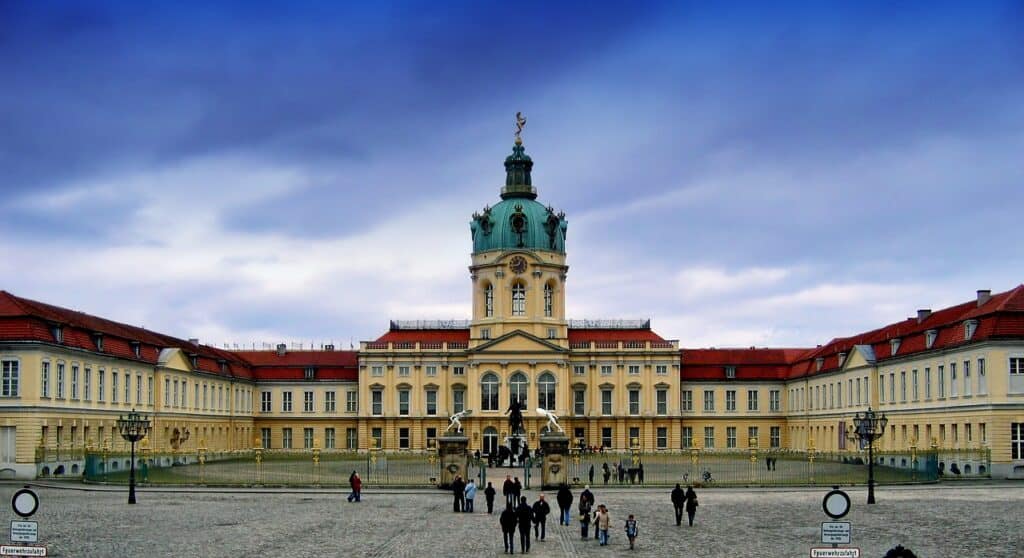 During World War II, Charlottenburg Palace endured significant damage. The gardens remain a fan-favorite for visitors to the palace, and in autumn, the garden is especially pleasant and tranquil and full of beautifully colored leaves. The garden is free to enter and can be enjoyed throughout the year.

Anne McCarthy is the Editor in Chief of the Fat Tire Tours Blog. She is a contributing writer to the BBC, The Washington Post, The Guardian, Wired, and many more. She splits her time between the U.S. and Europe.