Private Berlin Food Tour by Bike
Our Private Berlin Food Tour by Bike  is one of our favorites!  We made this tour so we could show even more of Berlin to our guests.  We focus on the vibrant neighborhood of Prenzlauer Berg to take you to some of our favorite places.  And with food included, it's a great evening out!
Berlin's history has helped to create a dynamic cultural and culinary landscape which comes to light on this tour.  We stop at a handful of cool sites that are totally different than anything on any of our other tours.  Throughout the ride you will enjoy a progressive three-course meal as we will stop in at a variety of places that we love.  Although the lineup changes from time to time, we always support places that are locally owned, proud of their food, and of course, our favorites.
Relaxing, nicely-paced, and fun-this tour is the perfect addition to any day in Berlin.  Some folks join us only for this tour, but many join after having done one of our other tours touring the day, or earlier in there visit to Berlin.  Either way, you will have a blast.  With the food included, it's an amazing value!  For value, scheduling, and pure enjoyment, this tour is simply awesome!  Our groups are limited in size, so you will get a truly great experience.
Please note: while we will try to accommodate any dietary restrictions, we cannot guarantee that the food provided on the tour will meet every specific requirement.
Tour Details
What's Included
Good to Know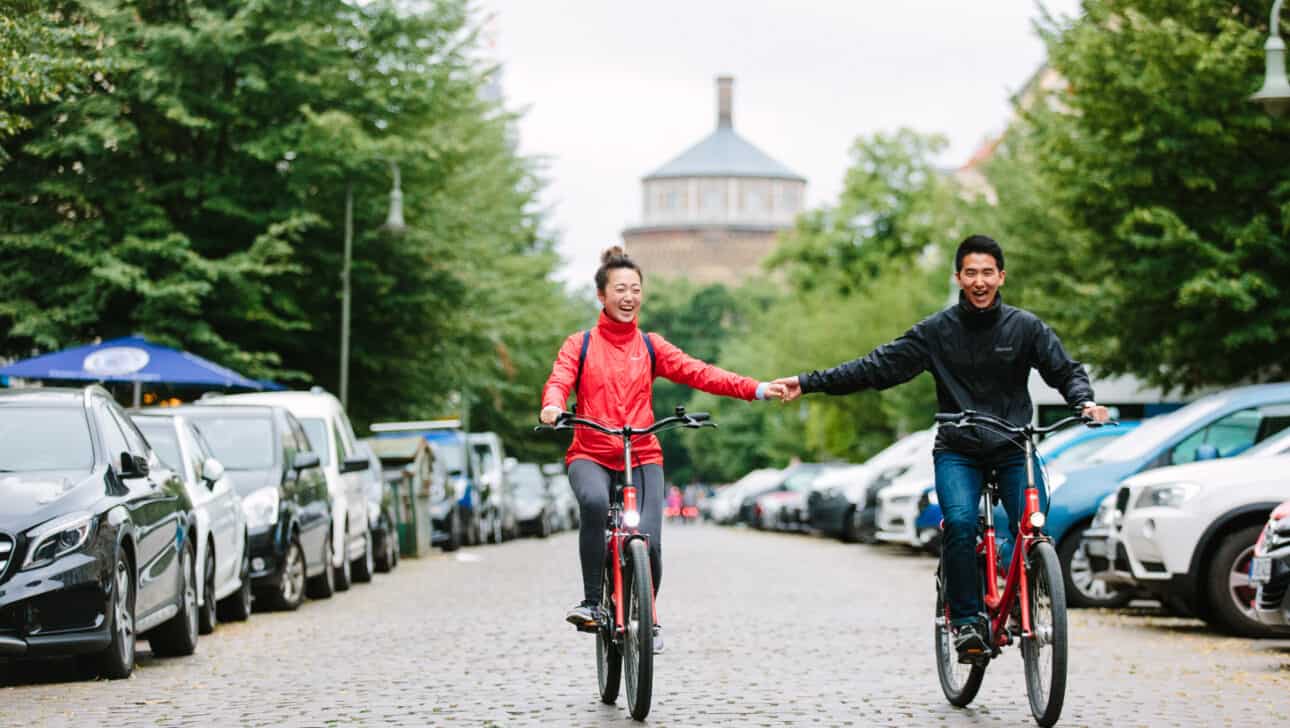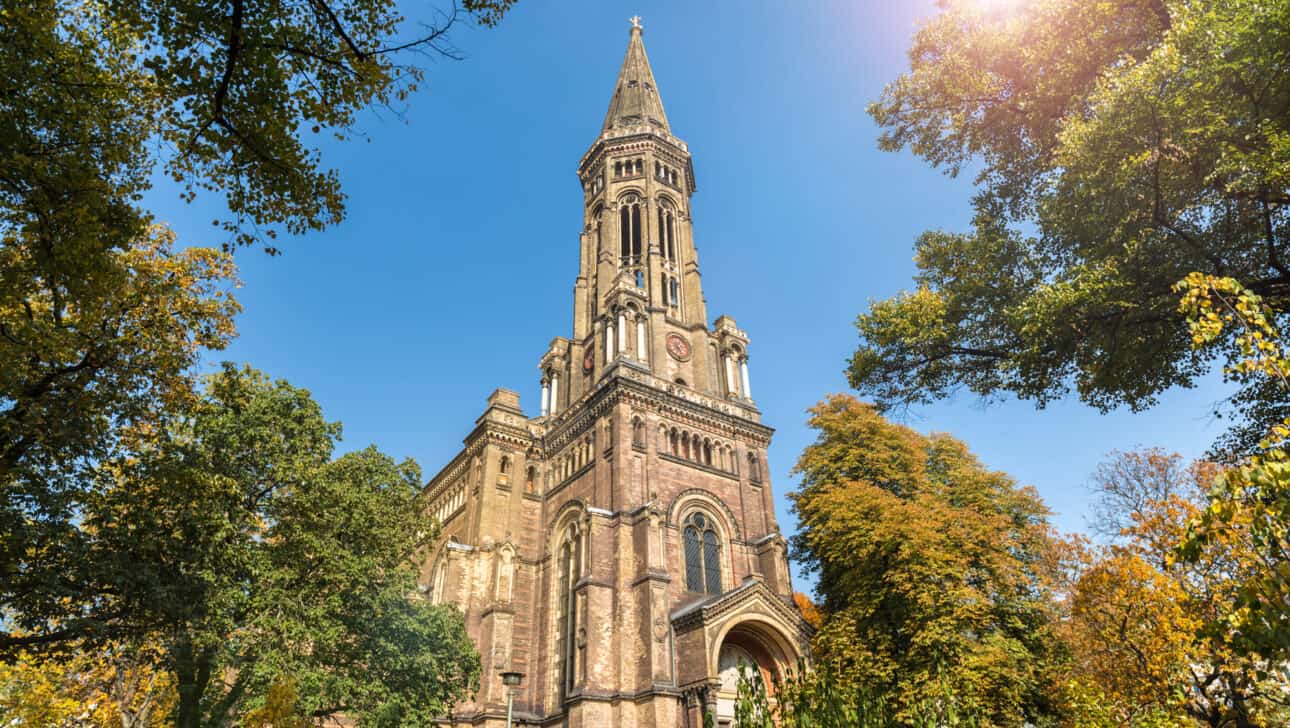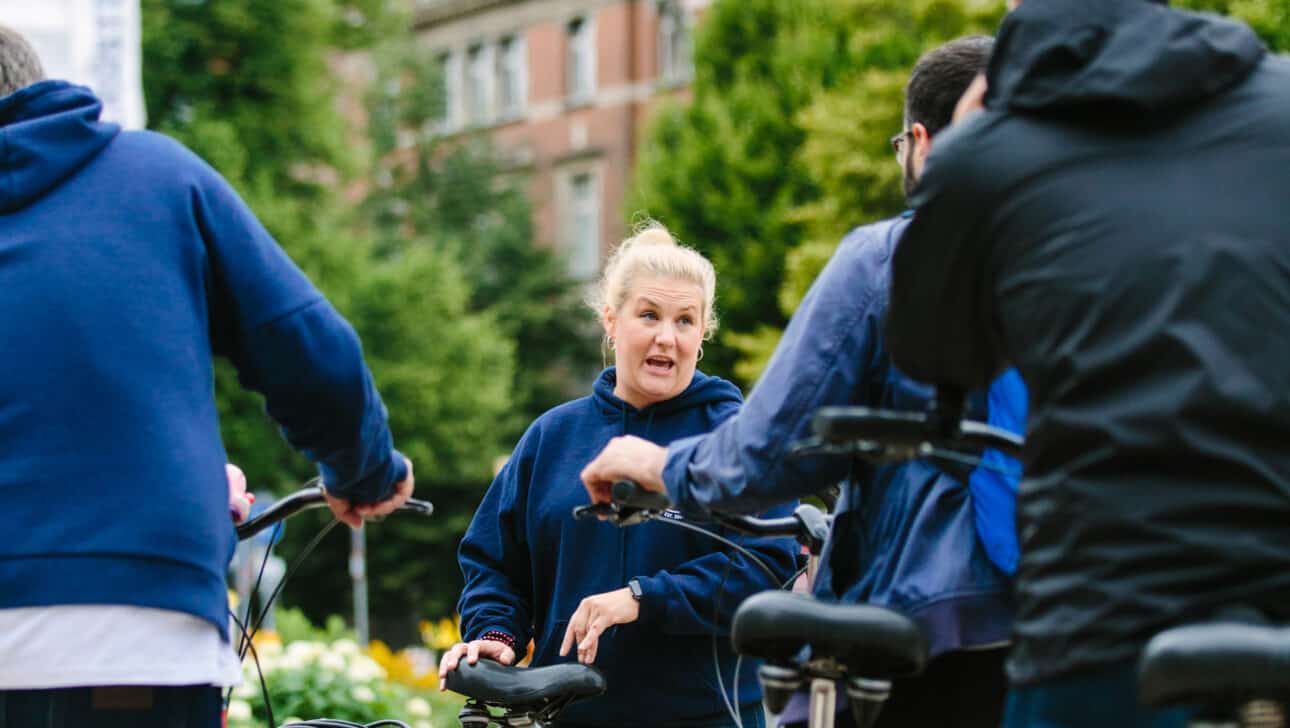 Meeting Point
Private tours meet at our Alexanderplatz shop, located at the base of the giant TV Tower (Fernsehturm). The address is Panoramastraße 1a, 10178 Berlin.
Frequently Asked Questions
Have more questions? Check our Fat Tire Tours general FAQs or get in touch.
Questions About our Bikes/Biking in Berlin
Do I need to reserve a bike separately?
No – the bike is included with the bike tour, so just bring yourself and we will take care of the rest!
How can I best fit this tour into my day?
This tour fits fine perfectly after a day on tour, a day shopping or museum hopping, or before a night out.  It's not strenuous, and it's a great way to spend the evening.
What if I haven't ridden a bike in a while?
Don't worry, it's just like riding a bike!  Our tours move at a very comfortable pace so don't worry if you are a bit rusty.  If you are worried about being comfortable on the bike, feel free to stop by the shop a bit early and you can take a few practice laps.
General Tour Questions
Where is the tour meeting point?
This tour meets at our Alexanderplatz shop, located at the base of the giant TV Tower (Fernsehturm). You can find us on the northeast side of the tower between the Alex Café and the entrance to the TV Tower. The address is Panoramastraße 1a, 10178 Berlin.
Are reservations required?
Yes, reservations are required for all tours.
Will I get enough food?
Definitely. At each of the three food stops, you will get a sampling of food.  These portions, over the three food stops, will be a bit more than a full meal by the end of the night. You won't be hungry.
How do we get food – is it on the go?
No – we don't want you to stand on the street with food in to-go containers! Because we take you to the places we like to support, we will be welcomed inside and served.
What other costs will there be?
The bike, guide, taxes, and food are all included in the price.  At each food stop, water will be provided at no additional cost to you.  If you prefer to drink something additional, you will be asked to pay for that.