Overview
Our Private Florence Night Bike Tour is the perfect way to end your day in Florence.  We'll venture into the Santo Spirito neighborhood to take in the night life and stop for a glass of wine along the river.
Tour Details
What's Included
Good to Know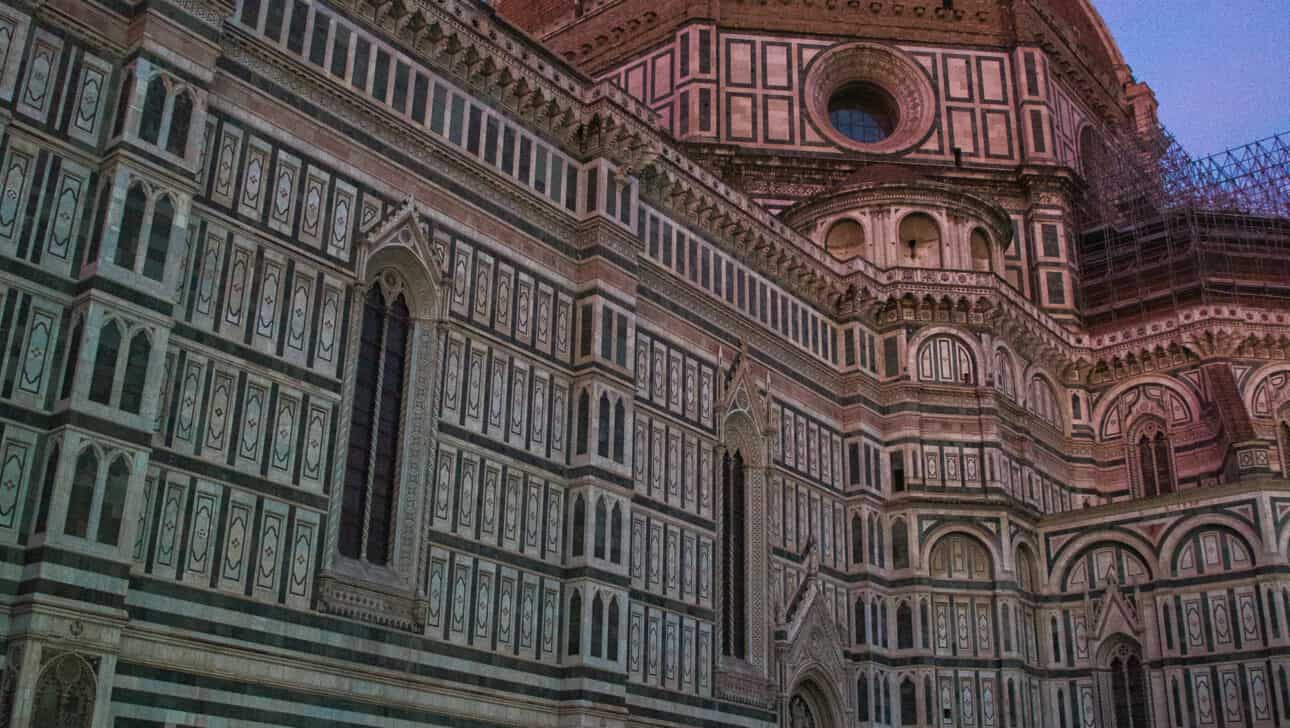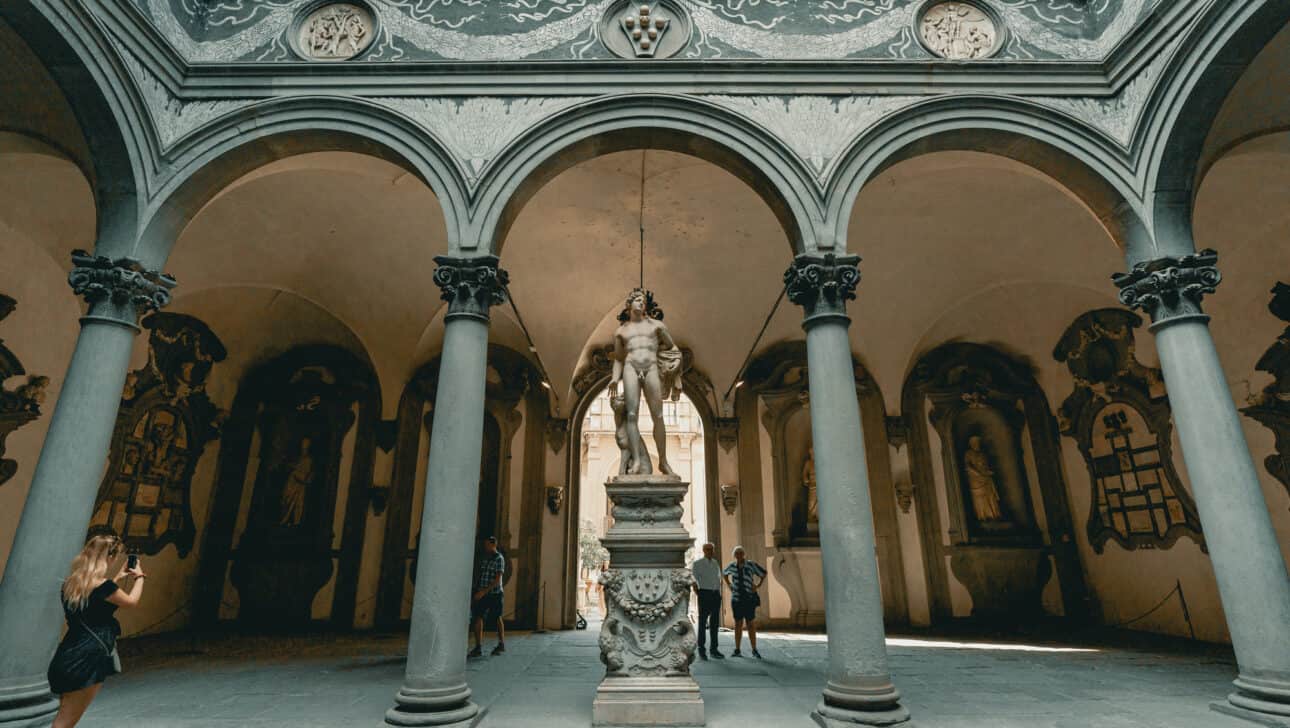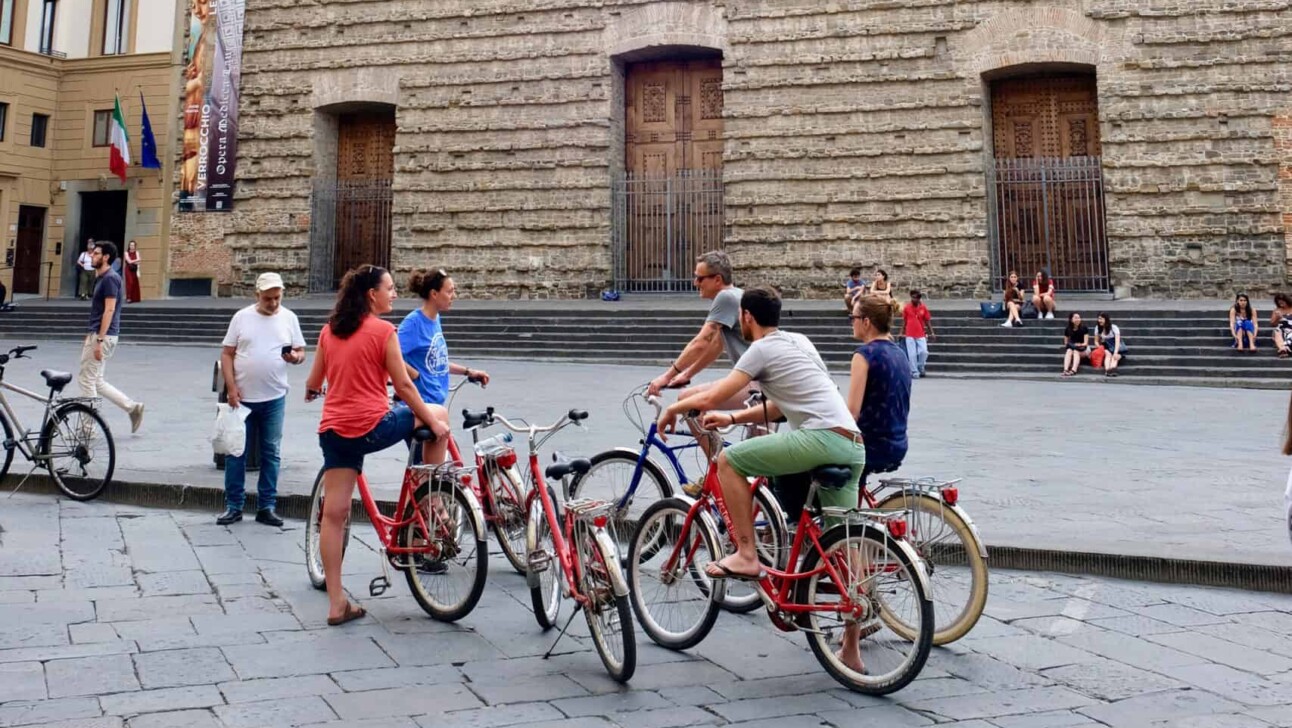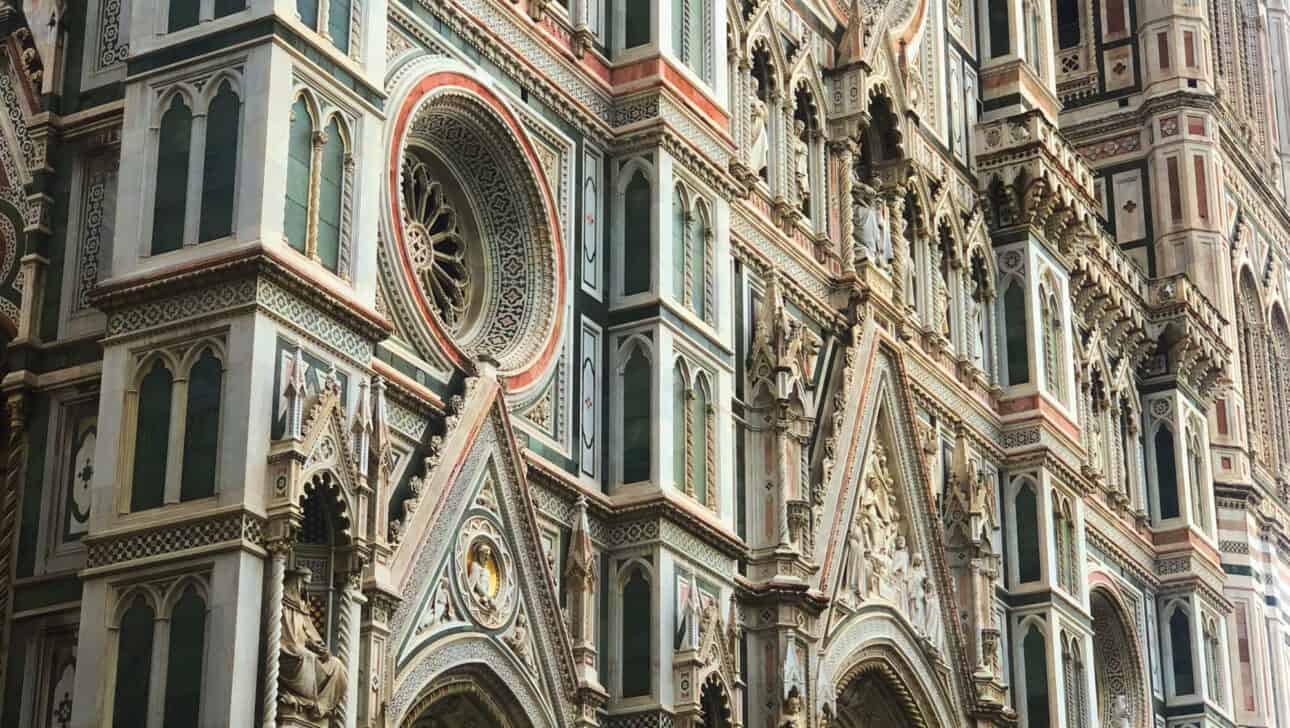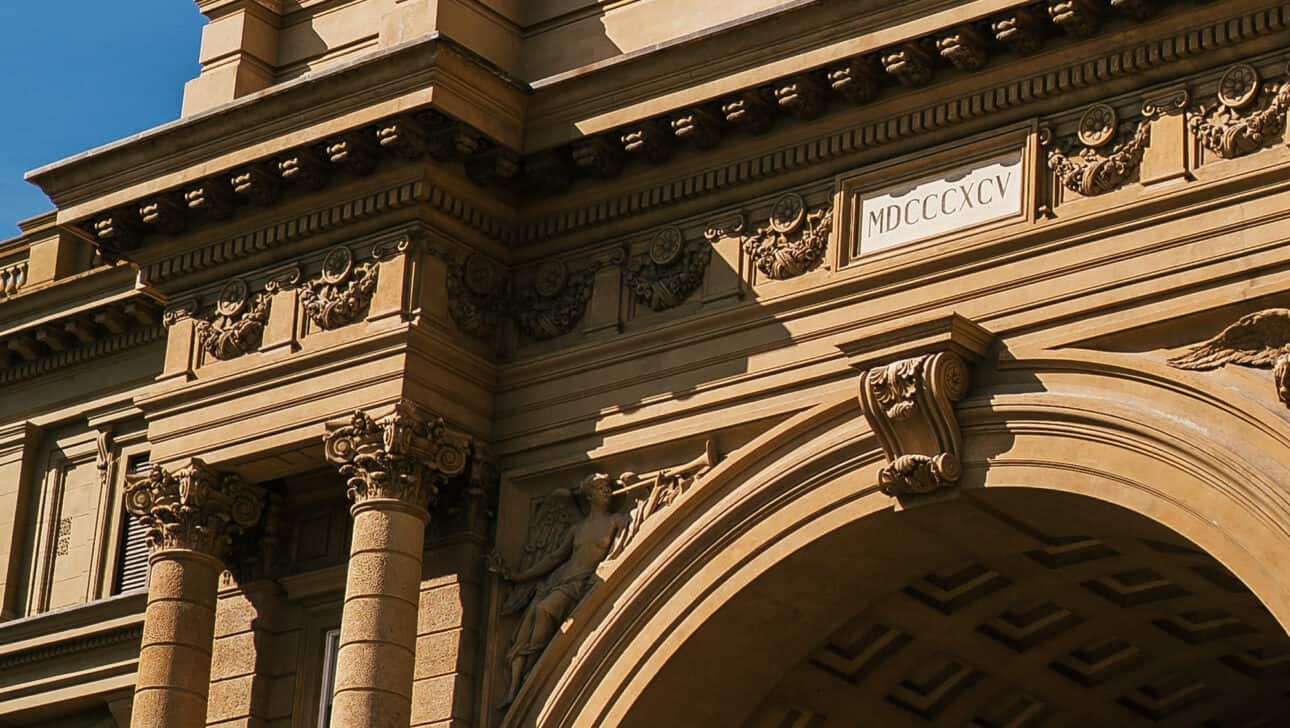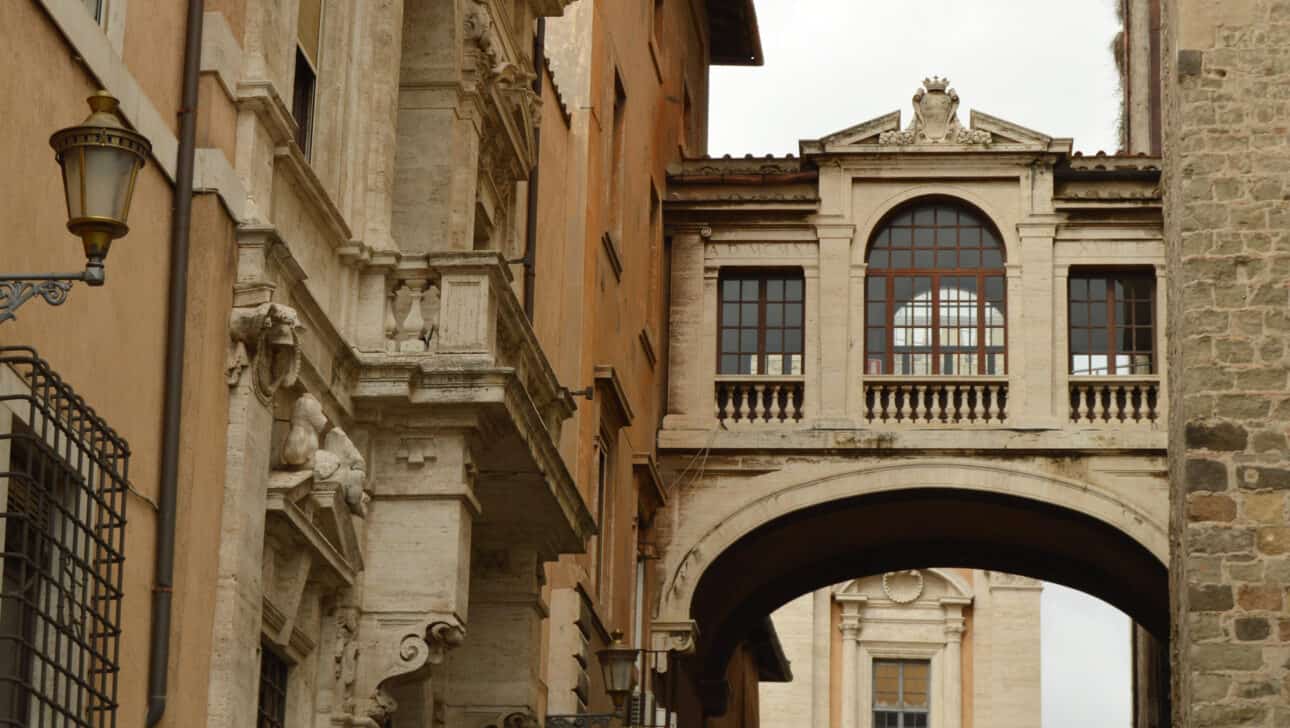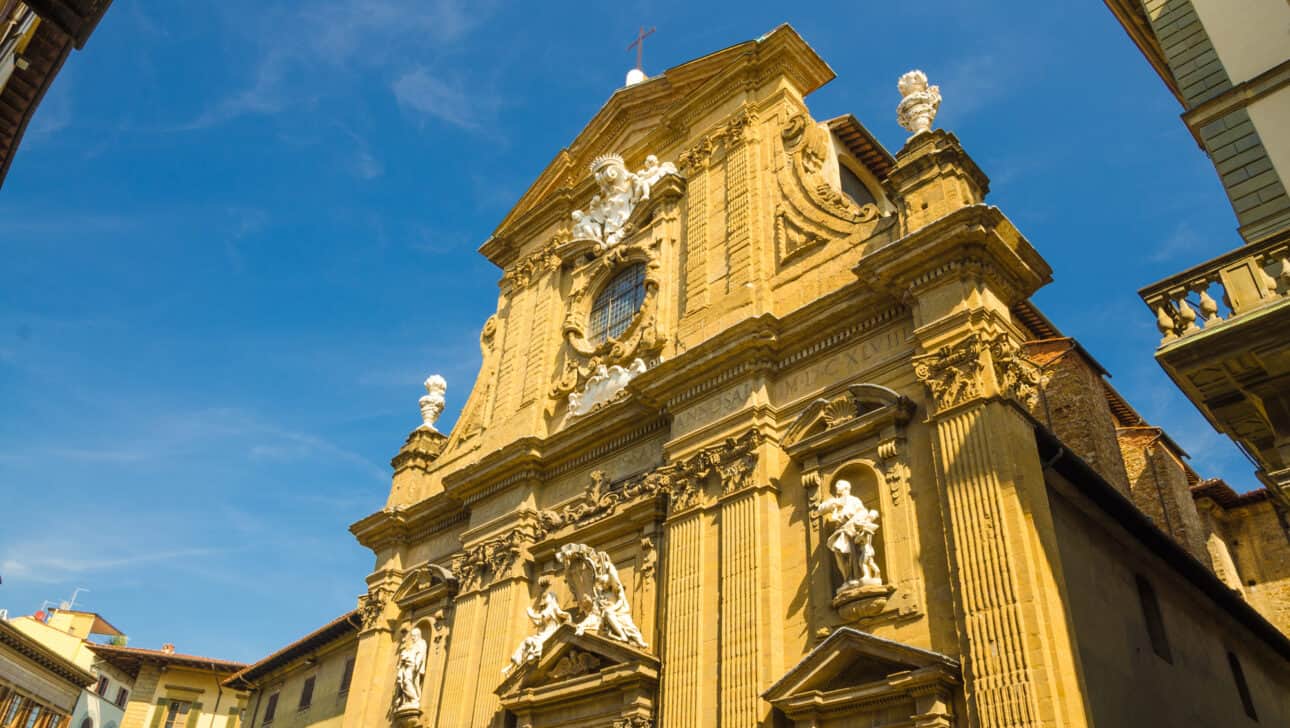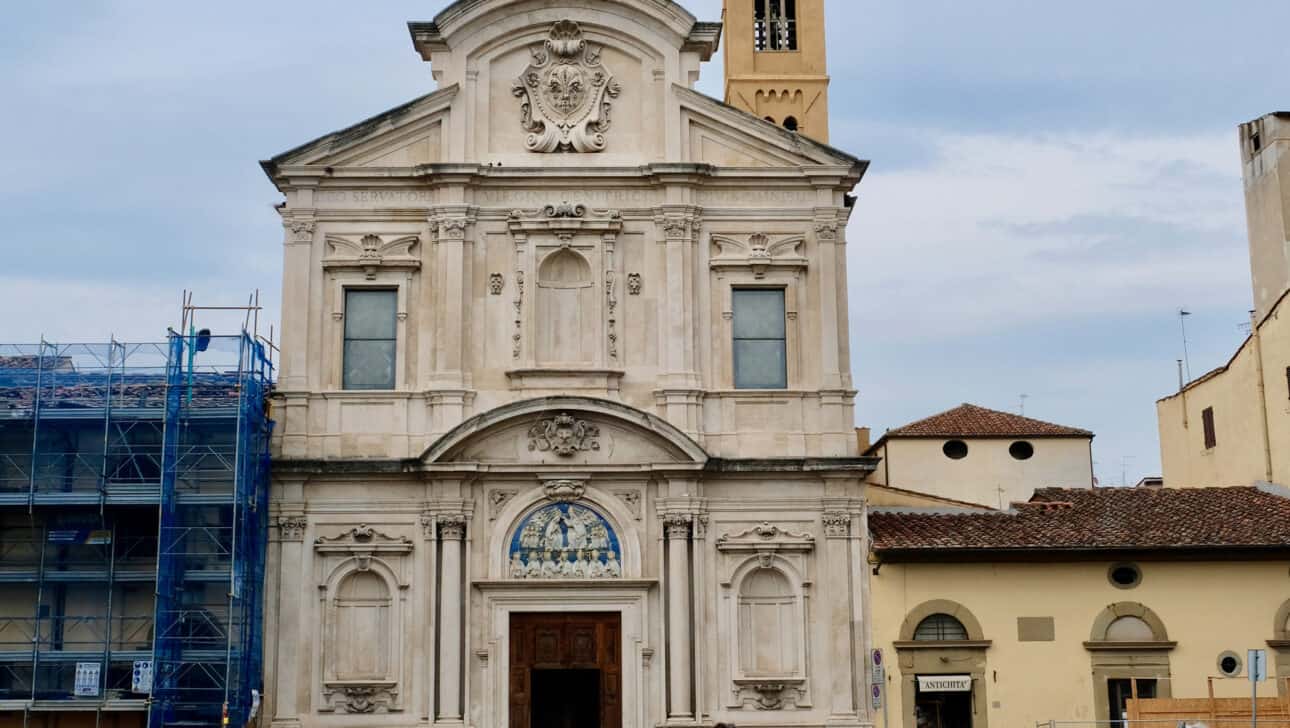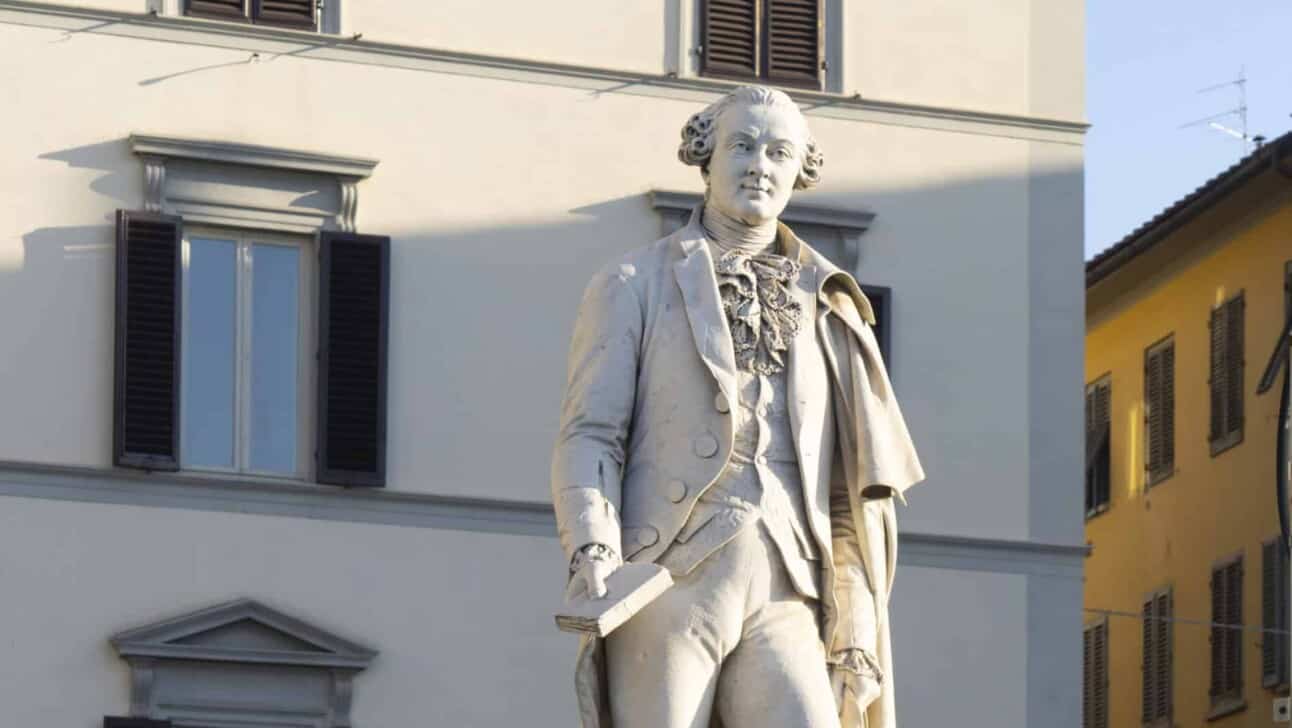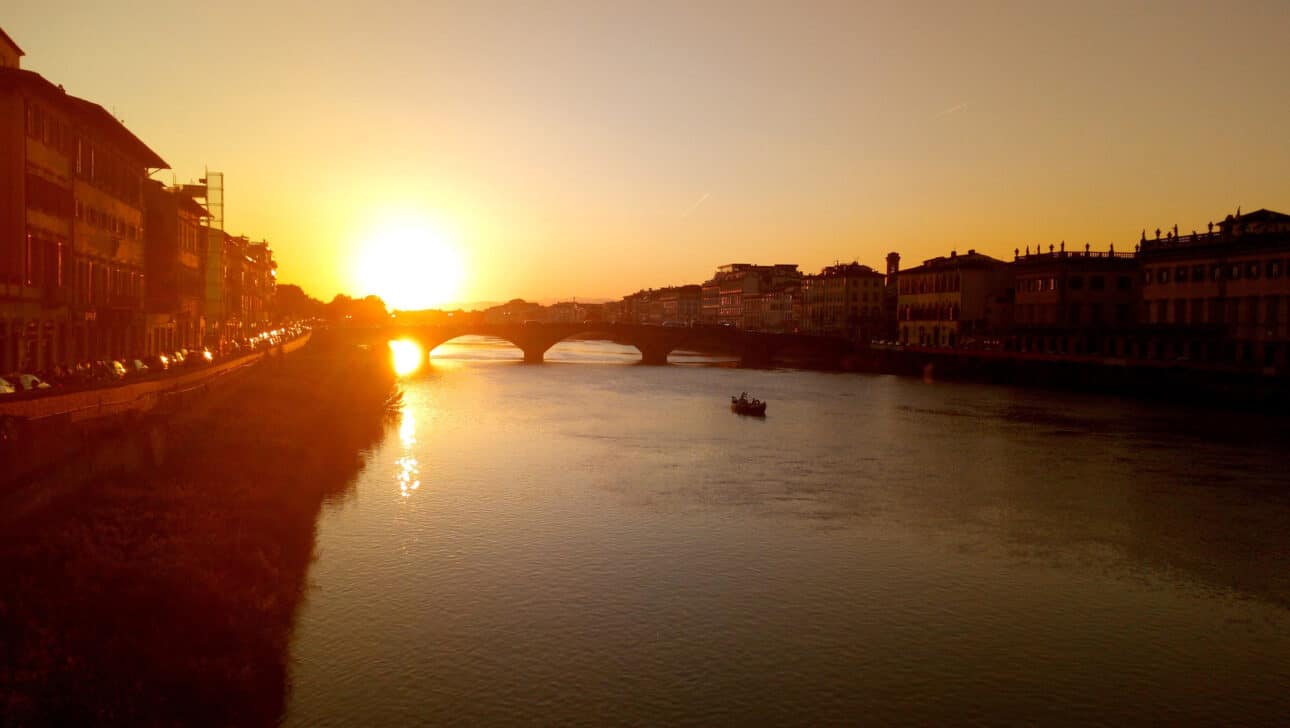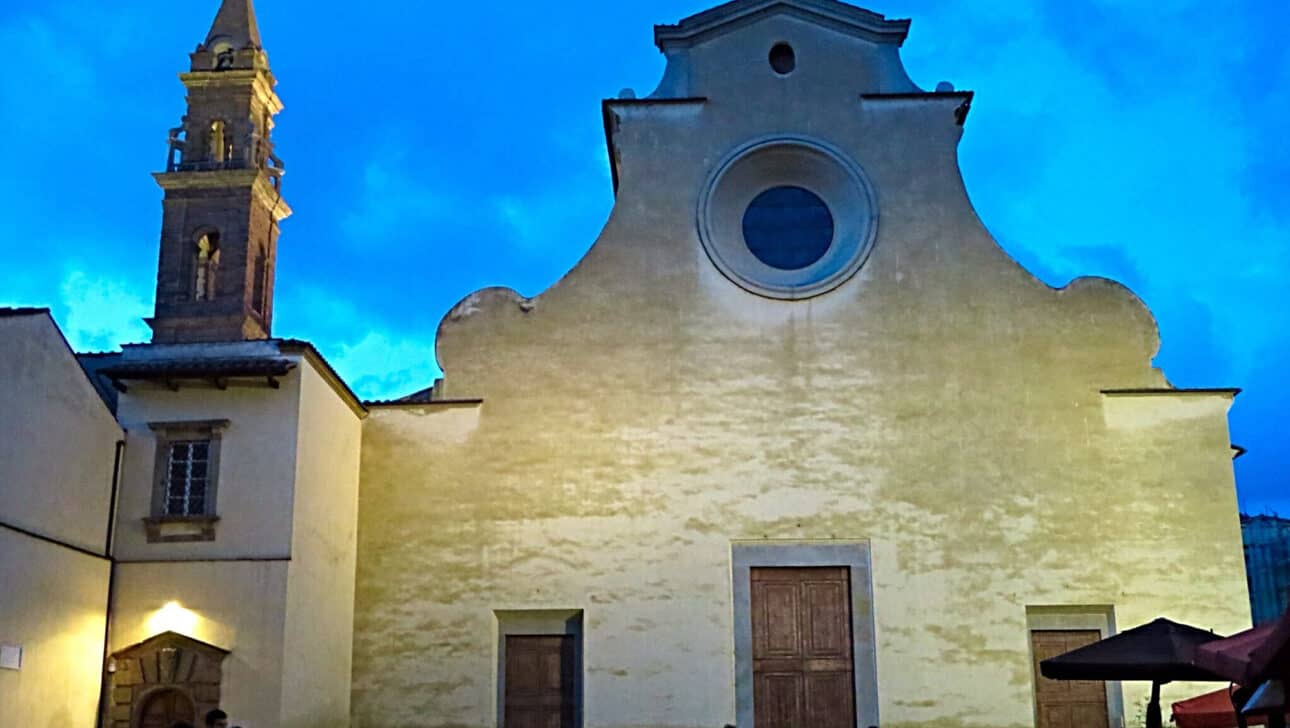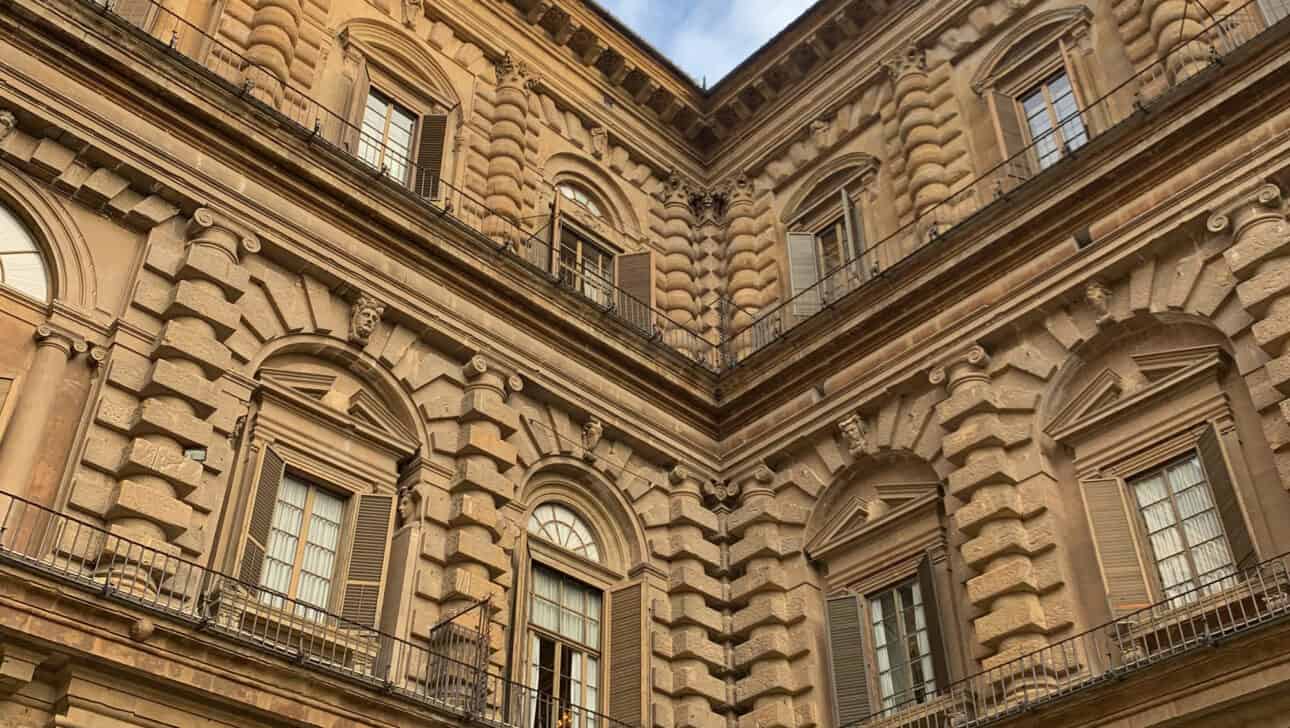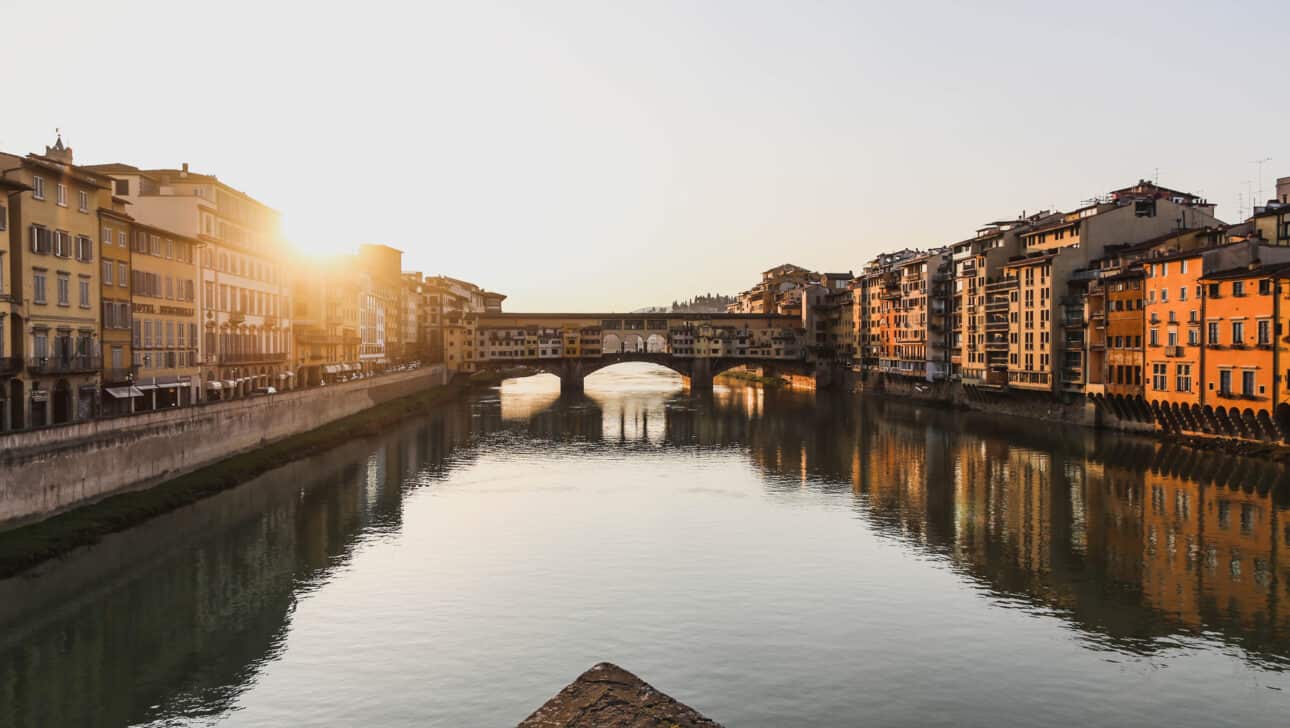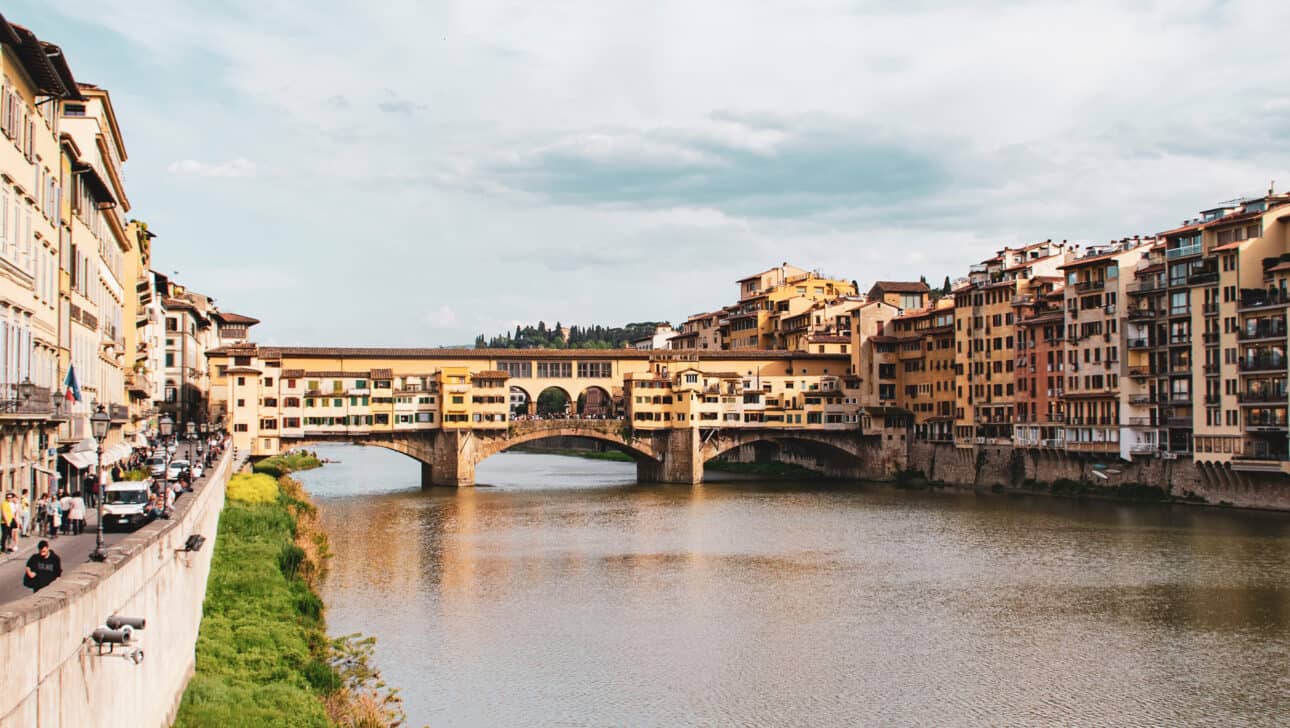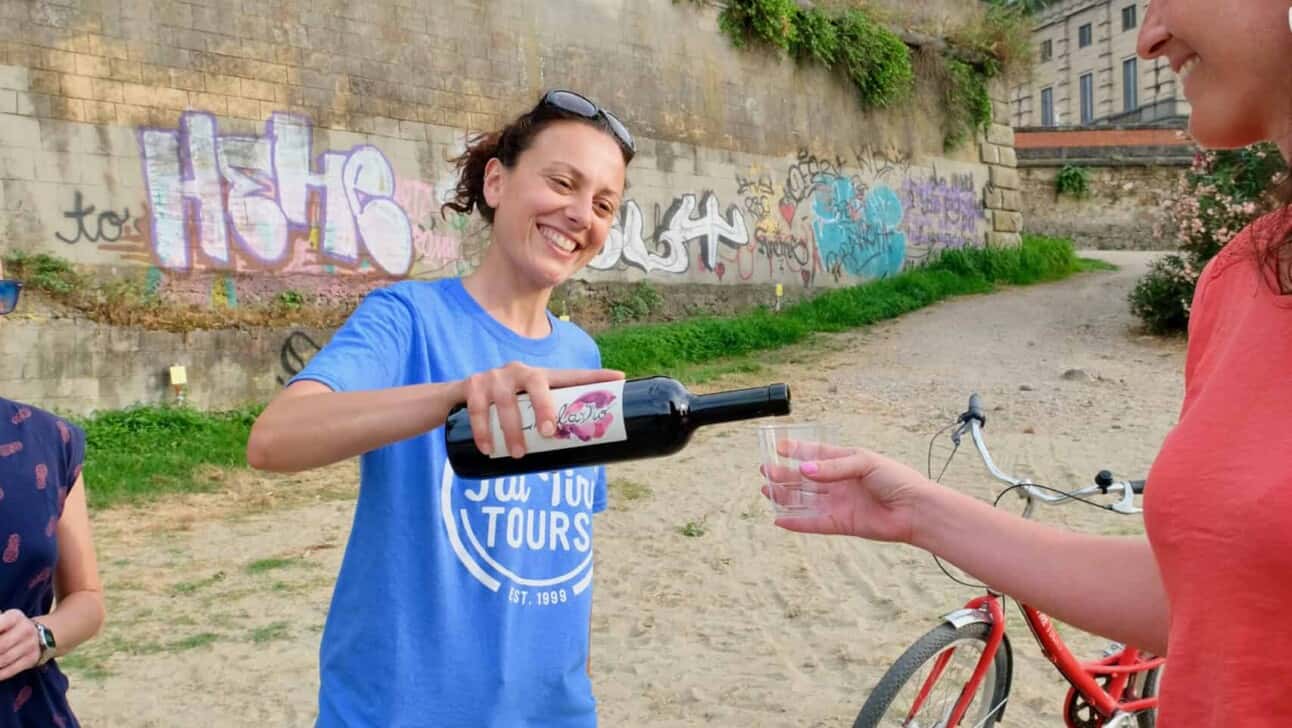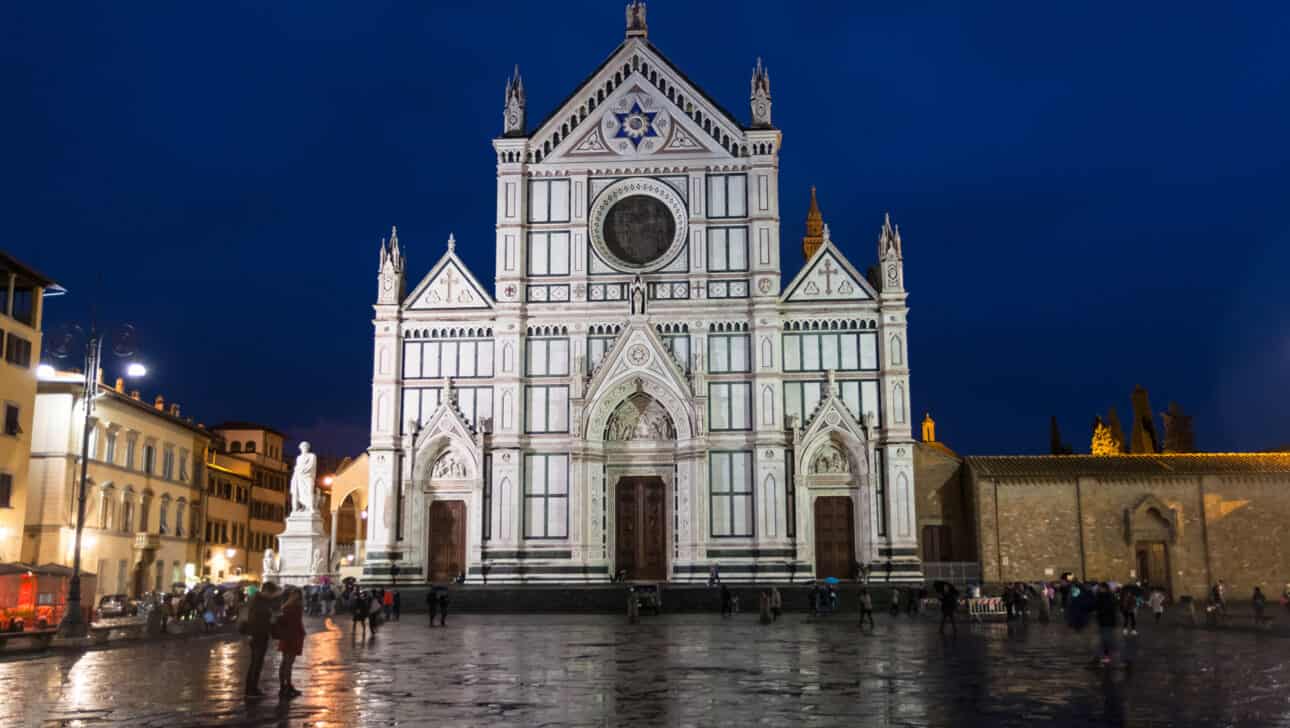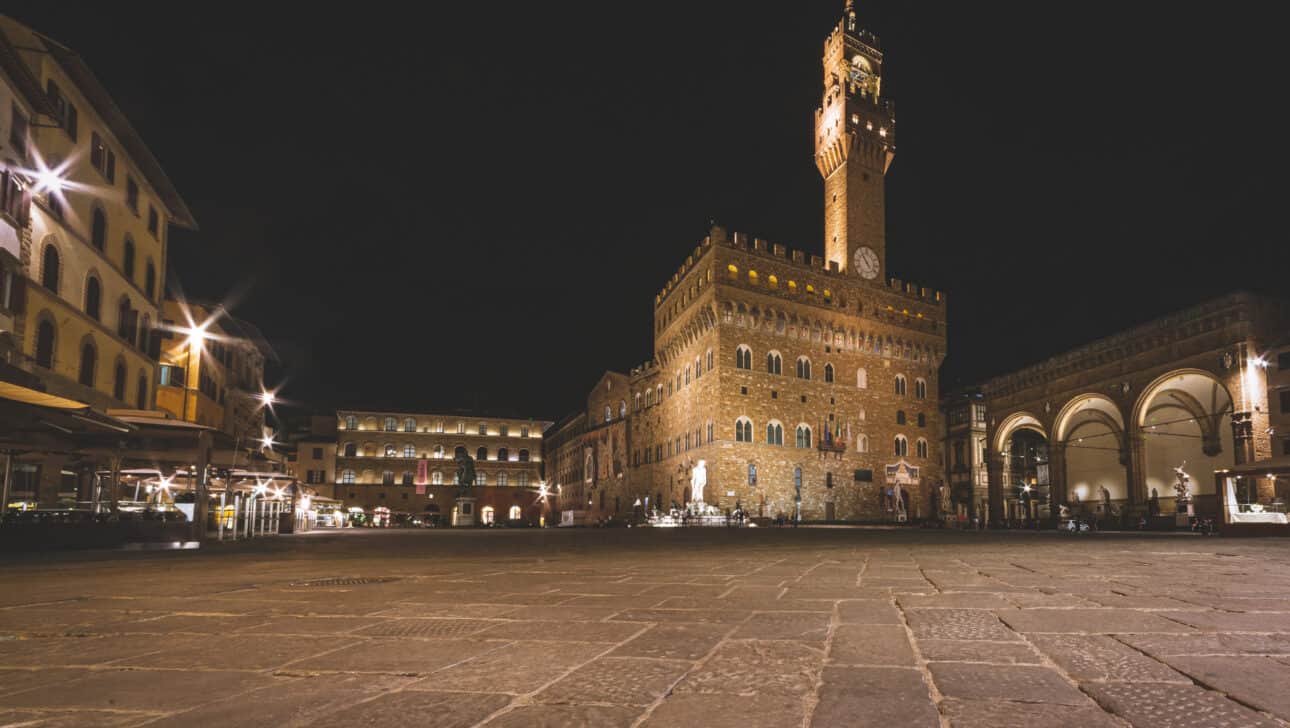 Meeting Point
The tour meets at Via dei Cimatori 9R, 50122 Florence.  Please be advised that there is not great mobile phone reception in and around our office, so screenshots of the walking directions can be helpful.
Frequently Asked Questions
Have more questions? Check our Fat Tire Tours general FAQs or get in touch.
Questions About our Bikes/Biking in Florence
What cycling skill level do I need for this tour?
While all of our tours maintain a leisurely pace, we want our guests to have fun and be safe, so being able to ride a bike is paramount.
This tour is perfect for intermediate bike riders. You should have good balance, be able to start and stop comfortably, and be familiar with hand brakes. Most of this tour is on roads and although we stick together as a group and carve out a lane for ourselves, we ask that all guests feel confident with their riding ability. The road surfaces in Florence vary and may include cobbled streets as well as smooth gravel and pavement.
Safety is our number one priority but confidence in yourself is the first step to overall group safety.
If you're not sure how you'll fare, we invite you to come to our office about 30 minutes prior to your tour start time to try the bikes.
Is this tour appropriate for children?
Yes! This bike tour is a wonderful way for kids comfortable on bikes to discover Florence. We only ask that your children have been riding for a while, are comfortable riding in a group, and can navigate riding a bike on various surfaces including cobbled streets.
Please keep in mind that children under 18 years old must be accompanied by an adult on the tour.
We have various sized city bikes to accommodate just about every size of rider, from extra small 20 inch wheeled bikes for riders that are 3.3ft (100cm) to extra large for riders up to 6.5ft (198cm).
Unfortunately, we do not have tricycles, tandems, or bikes with training wheels for adults or children that may be less confident in their riding ability.
Due to limited availability, please book 20" and 24" wheeled bikes in advance.
Please Note: All extra small 20 inch and small 24 inch bikes are equipped with hand brakes.
You can see all of our Florence bikes here.
Is a helmet included? Do I have to wear one?
Helmets are provided, however in Italy adults are not compelled by law to wear a helmet. We have helmets of all sizes available in our office.
Studies have shown that helmets can reduce head injuries by at least 85%.
Can I join the tour if I am pregnant?
Pregnant women are strongly discouraged from joining bike tours due to cobbled streets.
General Tour Questions
Where is the tour meeting point?
The tour meets at Via dei Cimatori 9R, 50122 Florence.  Please be advised that there is not great mobile phone reception in and around our office, so screenshots of the walking directions can be helpful.
What is your cancellation policy?
Due to the nature of guide scheduling for private tours, cancellations or rescheduling requests must be done at least 7 days in advance of the activity start time to be eligible for a full refund. Reschedulings are subject to availability and fare difference may apply.
Will we enter the museums and monuments that we see?
Unfortunately, we won't have enough time during this tour to allow everyone to enter the various museums. We will, however, provide you with the best information to go back and see the places that interest you most following the tour.  This tour is designed to experience the city from a broad perspective.
What is your weather policy? What if it rains?
Our tours run rain or shine, and we have rain ponchos available in our office. We encourage all guests to consult the weather forecast and plan your dress accordingly.
In the summer months, please prepare for the heat by bringing/wearing adequate sun protection, and staying hydrated. Even if you are accustomed to high temperatures, air-conditioning is not always available in Italy.
Are reservations required?
Yes, reservations are required for all tours.
Is this tour offered in any other languages, or only English?
All scheduled tours are in English, but private tours can sometimes be scheduled in other languages, given we have a tour guide who speaks the language of your choice.
What is the number to call if I am lost and trying to find the meeting point?
If you are having difficulty finding the meeting location for your tour, please call us at +39 334 548 0264 and our staff will be happy to help you find your way.
What time do I need to get there for my tour?
We ask that all guests arrive 10-15 minutes early for the scheduled tour.
This gives us time to get all of our guests checked-in, fitted correctly for bikes, and a chance to get comfortable on your bike before we take off.