Our mission is to provide safe, fun and unforgettable experiences through superior customer service that creates memories and smiles that last a lifetime.
London is more than just a city. It is a living, breathing and wholly unique place. Over the last two thousand years it has withstood adversity, change and modernisation without ever losing its character. It has grown from a small Roman outpost into a capital of industry and culture. From London people have headed out to every corner of the world, and from every corner people have come back to her. There is quite simply, nowhere else like it on Earth.
Getting to grips with London can be daunting, but with our help even the shortest of trips can give you a real insight into its history, culture and spirit. From the world class museums to the often-overlooked street life, our guides are on hand to help you really get under the skin of the infinite moving parts that make up our beautiful home. Be it on bike or on foot there is always something new to experience. As I often tell my guests, I've been here for 35 years and I haven't managed see it all yet! Whether it's your first visit, or just one of many, we're sure Fat Tire can give you an experience you will never forget.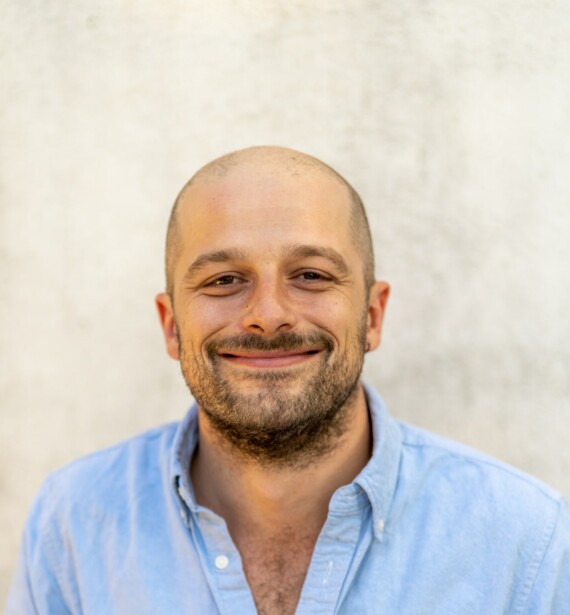 Insider's London
Meet Our Team
Our staff is what makes Fat Tire Tours, London unique! We would love to introduce you to our unique an eclectic team members. They are the true stars of the show, making London come alive for you with their unique perspectives and insider's tips. Get to know your guide and get ready for a local's take on the beautiful London.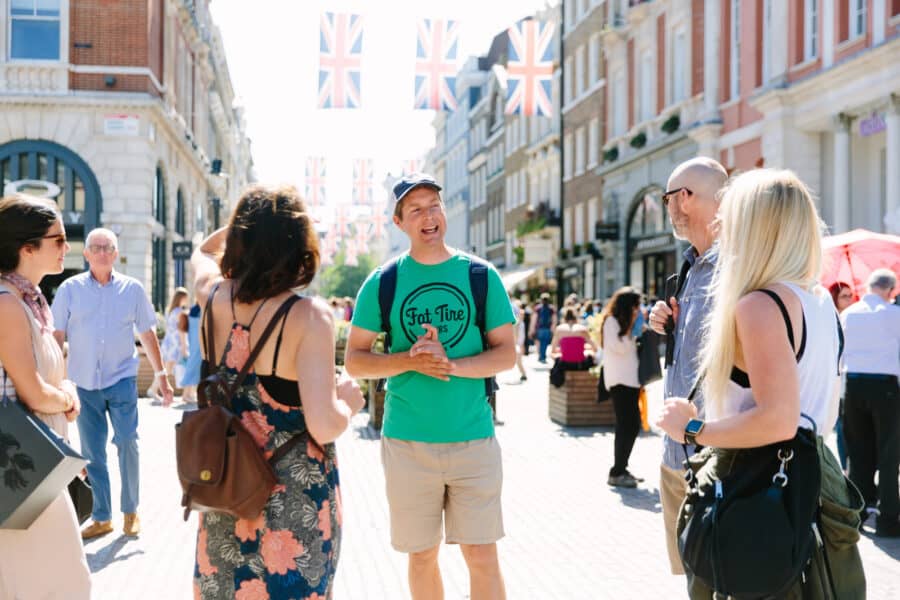 Our Core Values
Excellence defines our daily commitment.
Fun is our main ingredient.
Unforgettable experiences deliver memories that last a lifetime.
Authentic connections build genuine relationships.
Professionalism demands consistent character and integrity.
Travel Green
Sustainable London
We love our city, and we want to preserve it for generations to come so that more people can fall in love with it too. That's why we've conducted an audit of our business practices to ensure that we're doing everything we can to be as sustainable as possible. We're not perfect, but we are putting in the work to improve.
We want to be transparent with our guests about our sustainability goals. We are aware of areas where we're already acting in an eco-conscious manner as well as where we have room for improvement. We have created goals for ourselves to work towards in the next year and in the next five years. We hope that you will take the time to read more about what we're doing to keep London green, and we can't wait to show you around our naturally beautiful city.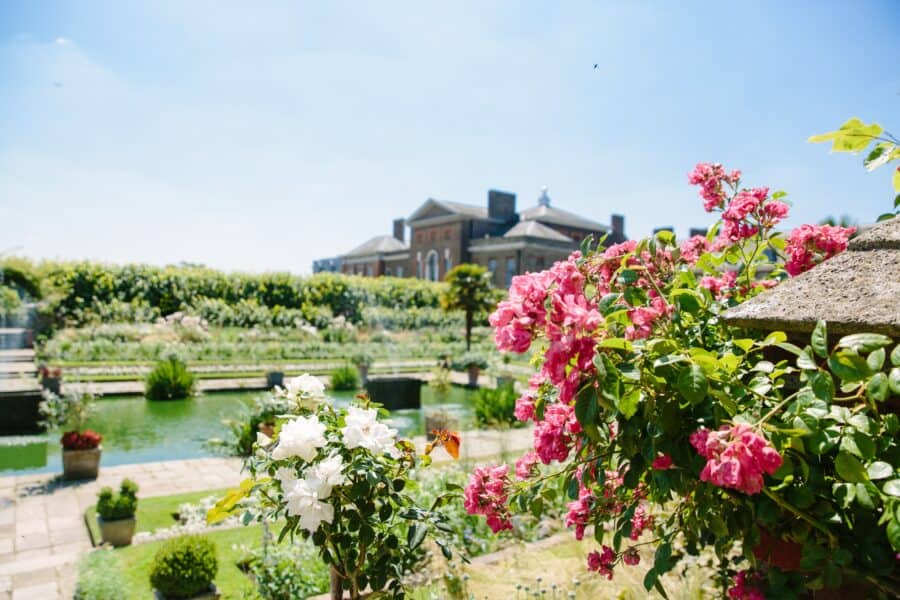 Join Our Team
Employment
Want to join the Fat Tire Tours, London team?  Click below to learn more about what it takes to work with us and submit and application online!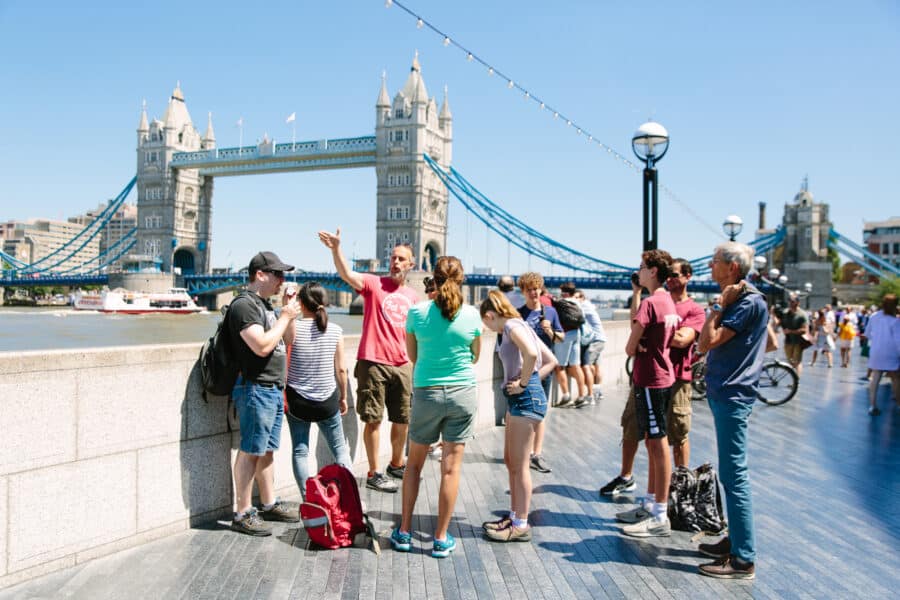 See All Our Bikes
Our Bikes
Traveling with little ones? Check out our various bike options to ensure a smooth cycling adventure.