Our London Bike Options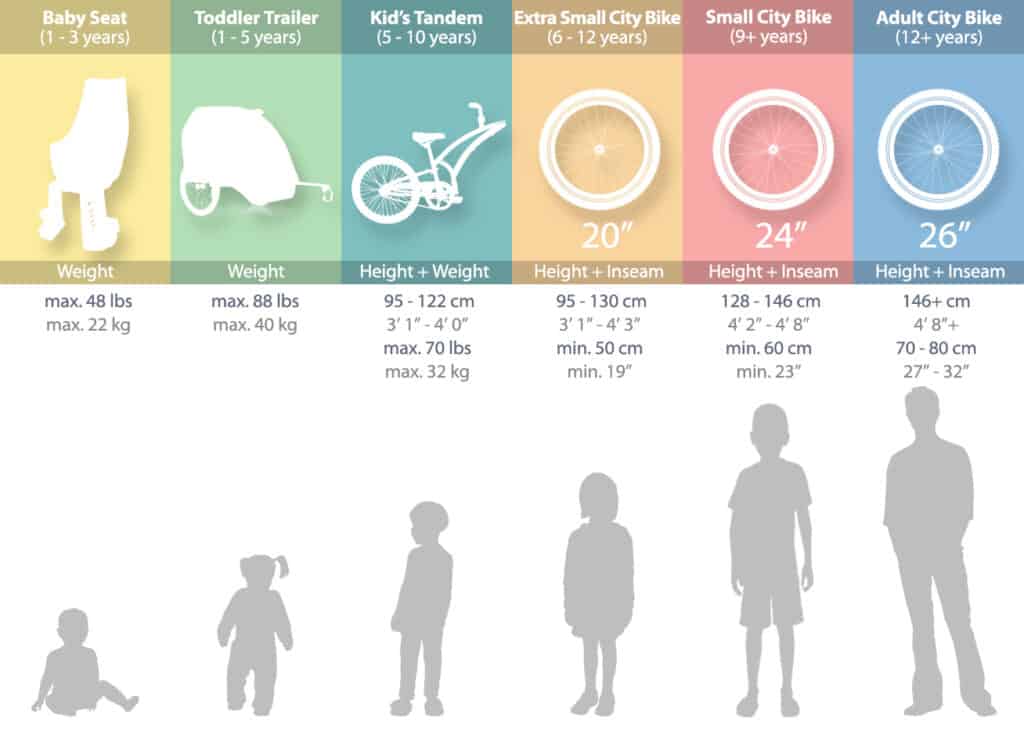 Baby and Toddler Options
Baby Seats
Our baby seats are designed for children 11 months old and older, weighing under 22kgs (48 lbs), and be able to support the weight of their own head. They are fitted on the rear rack of an adult bike.
Young Child Options (Tandem)
Kid's Tandem
For children up to 10 years old or weighing under 32kg (70lbs), we have single-wheeled tag-along tandems. The child passenger sits on a seat and can pedal or coast. All riders weighing over 32kg (70lbs) must ride their own bicycle. This is not an option for adults or anyone over the weight or age limit.
Small (Child) Bike Options
24″ Small City Bike
Generally recommended for children 9+ years old
The small bike is a reduced version of our full-size tour bike. Featuring 24″ wheels with street tires, easy to use 3sp Nexus shifting, hand brakes, lights, fenders, and a rack to carry your things. As always, it is important that the rider is confident riding a bicycle. Riders must have the ability to maneuver around obstacles and to ride in a straight line, both for their safety and the safety of others on the tour.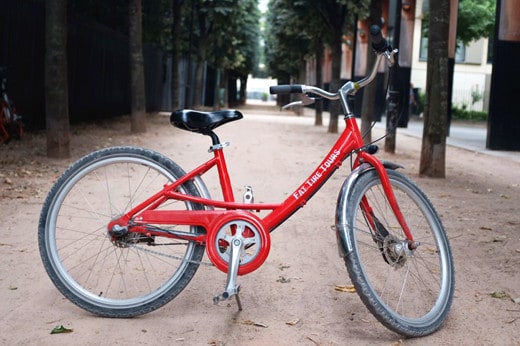 Adult Bike Options
Red Step-through Bike
The Step-through Bike is easy to get on and off due to its low top tube. And it comes in Ferrari Red!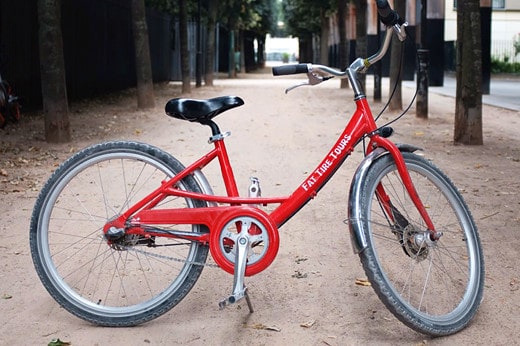 Blue City Bike
Sit back and relax while cruising on this classic Blue City Bike. A great choice for seasoned riders!