Overview
See London from the best vantage point; the River Thames.  Enjoy a cruise along this iconic waterway and see the sights of London like never before.
Secure your boat ticket now to be used at any point during your stay in London.  Our boats depart every 30-45 minutes depending on the season and your preferred departure pier.  Embark at any one of our four docks (Westminster Pier, London Eye Pier, Tower Pier, or Greenwich Pier) then sit back, relax, and enjoy the famous London landmarks as you cruise along the River Thames.
Tour Details
What's Included
Good to Know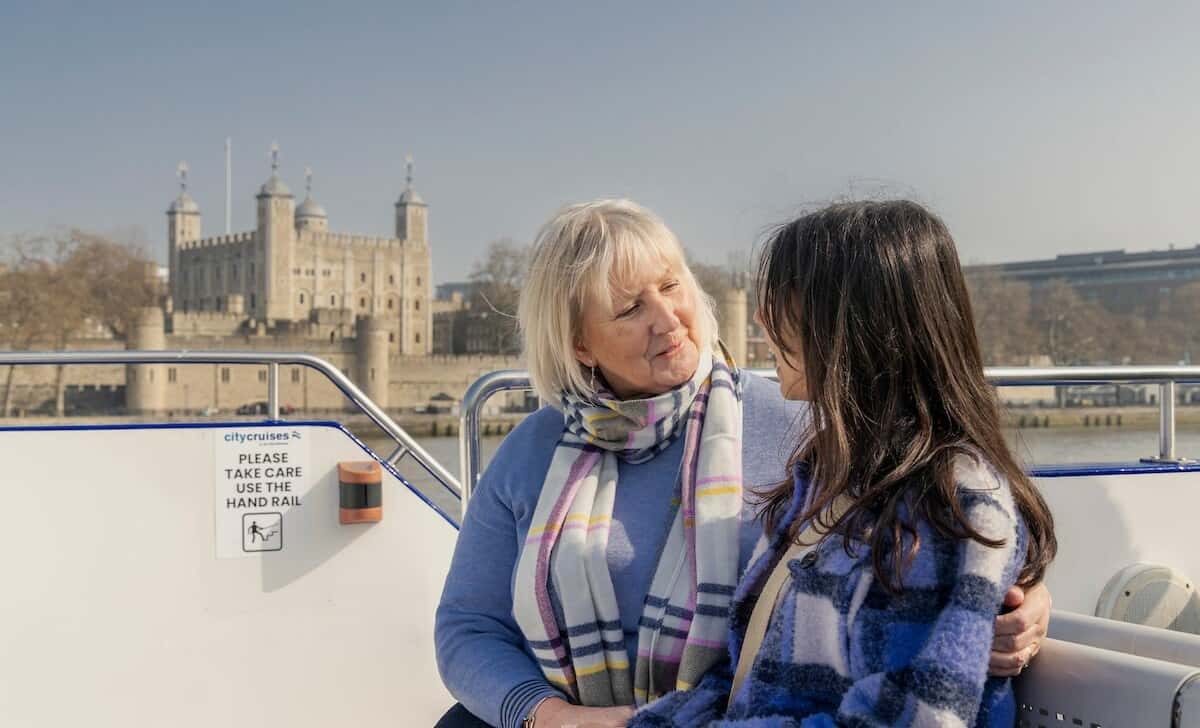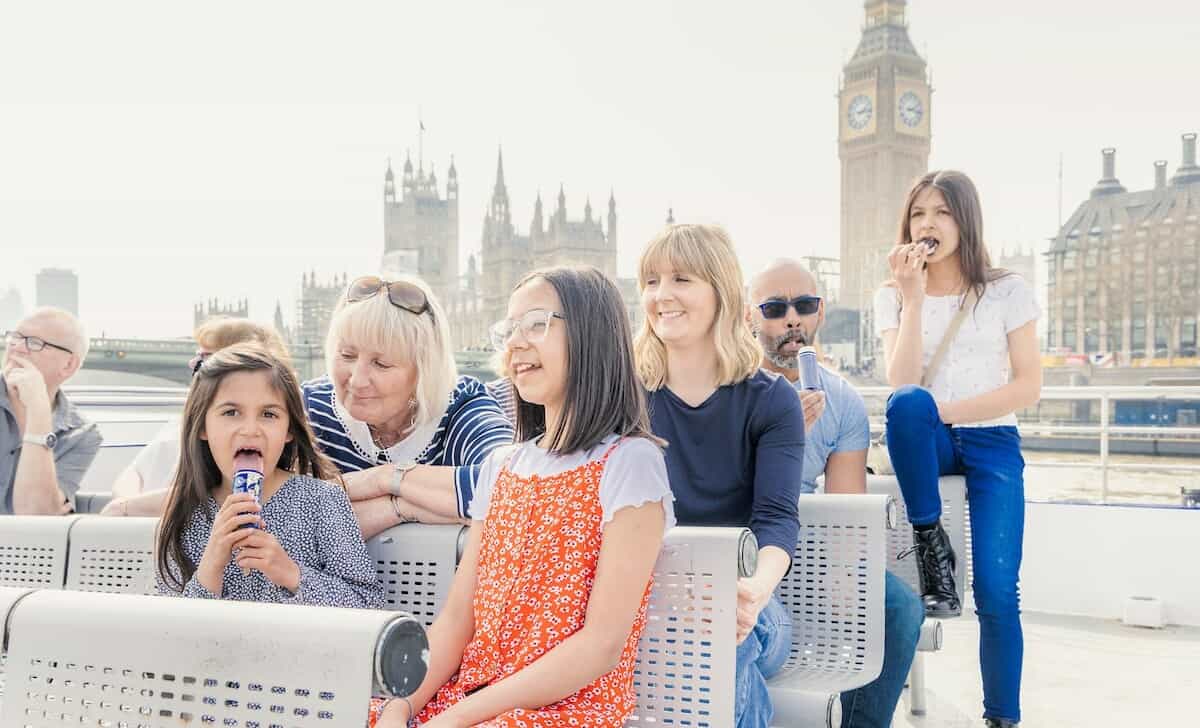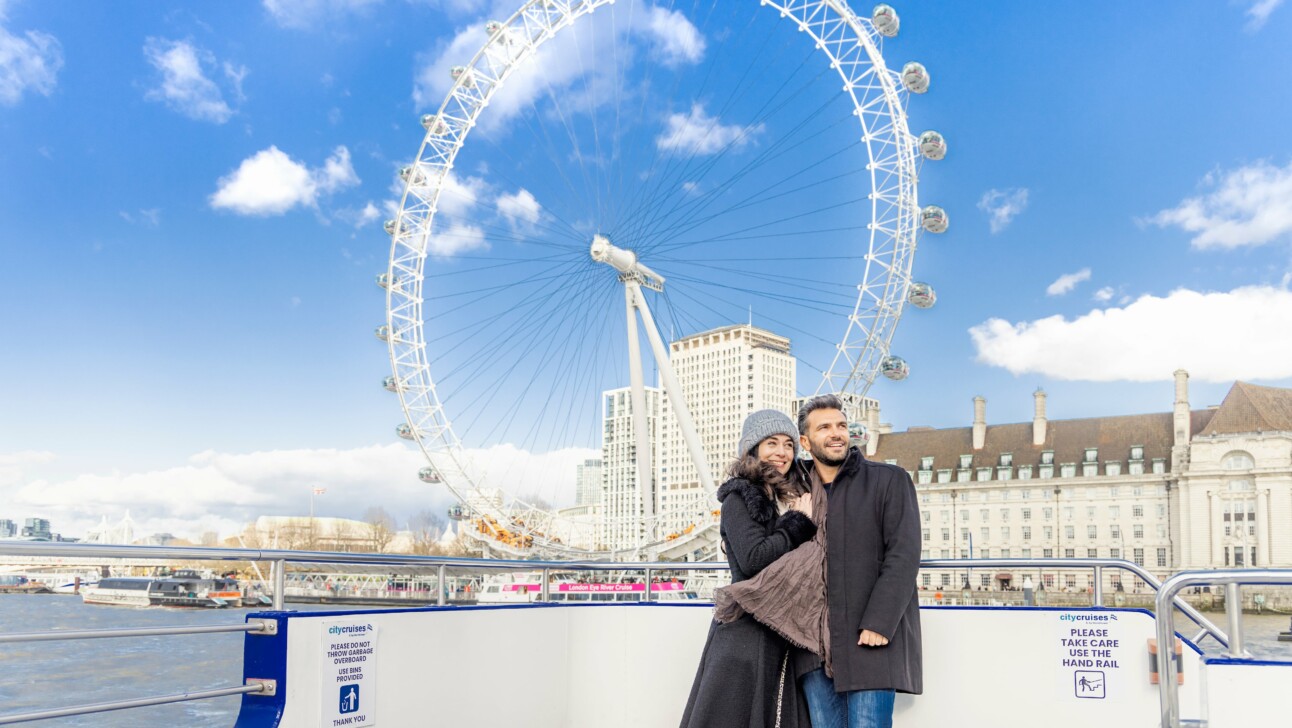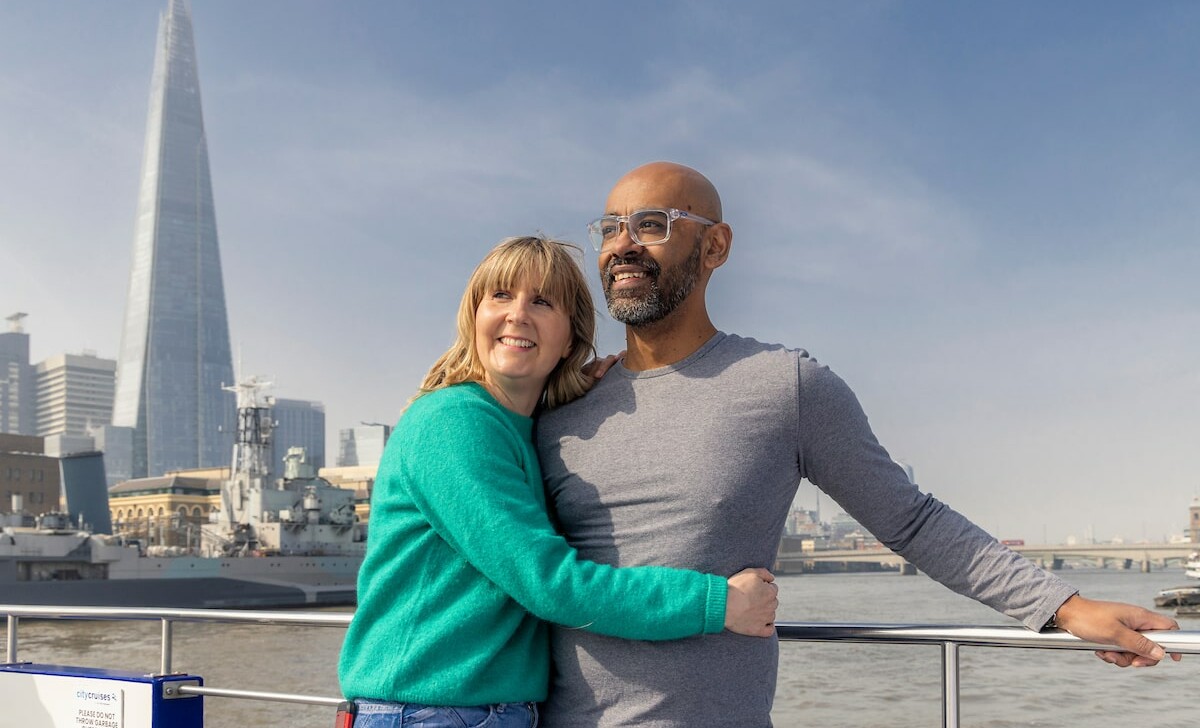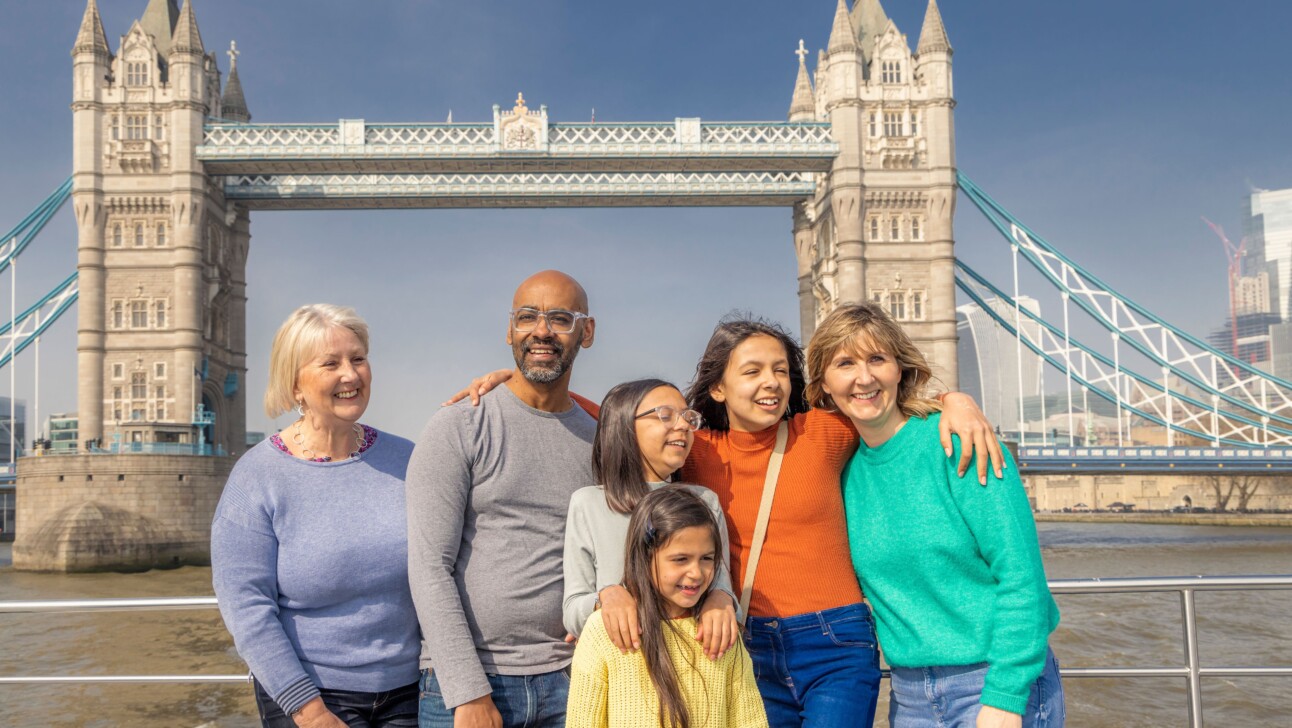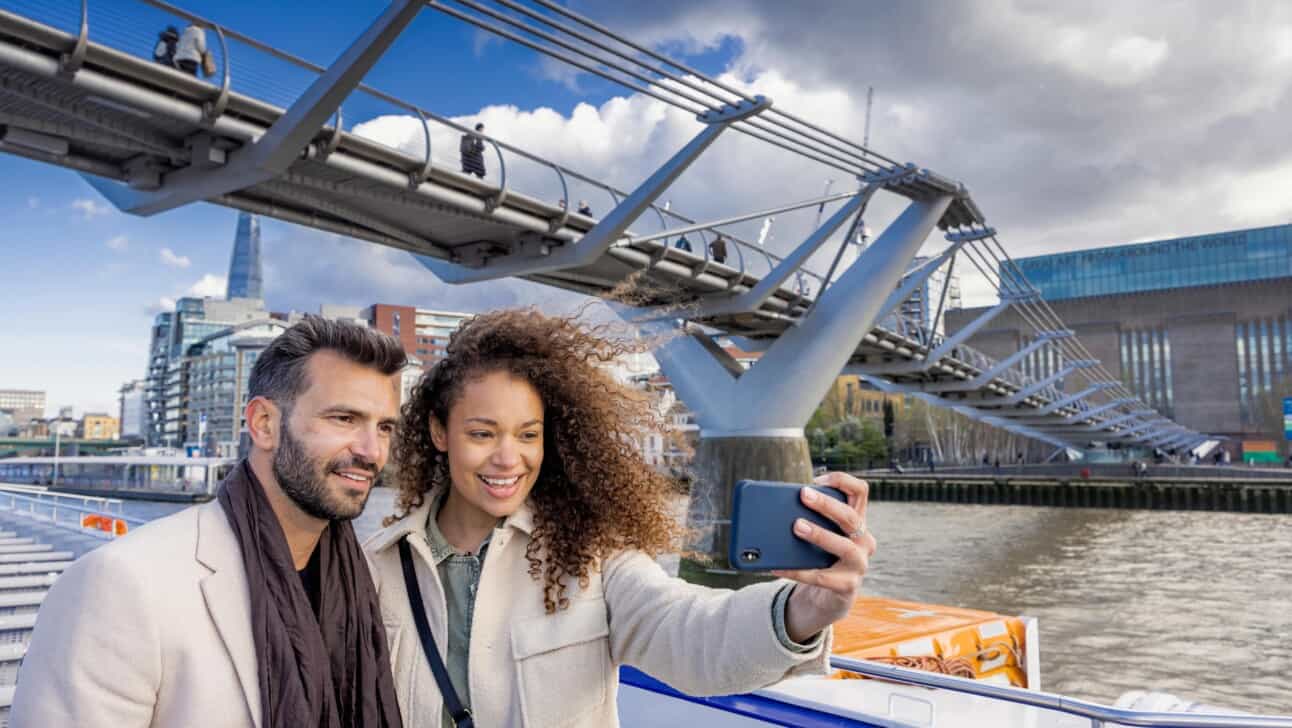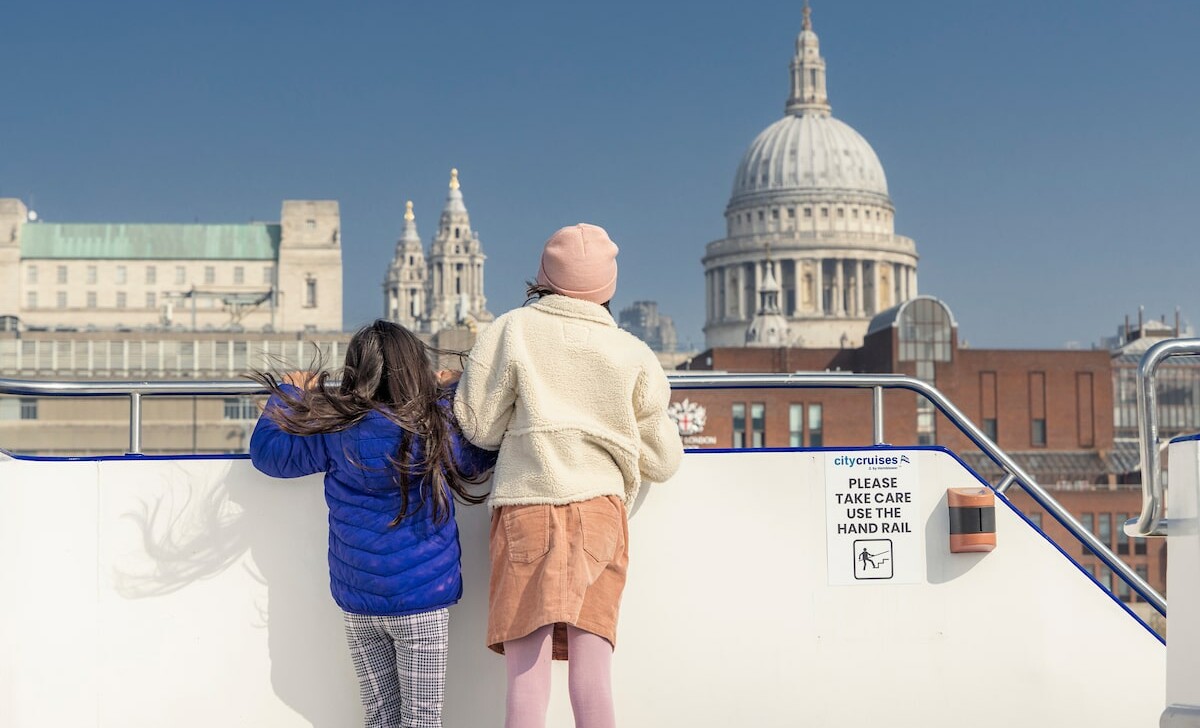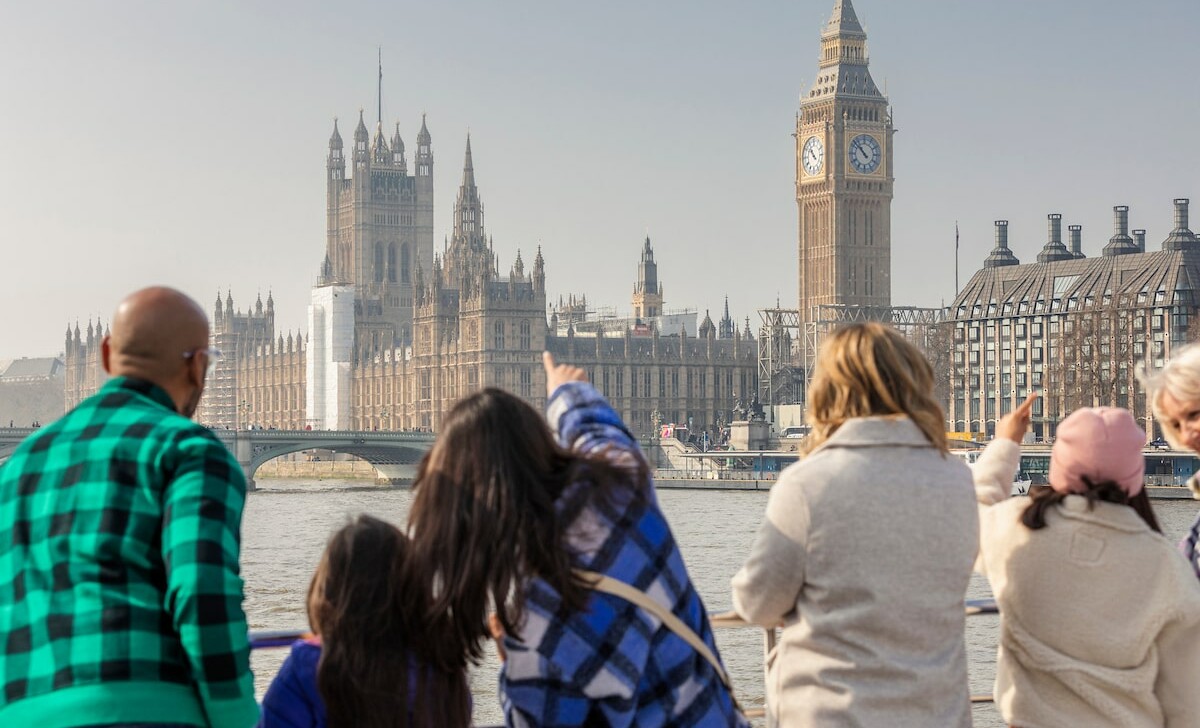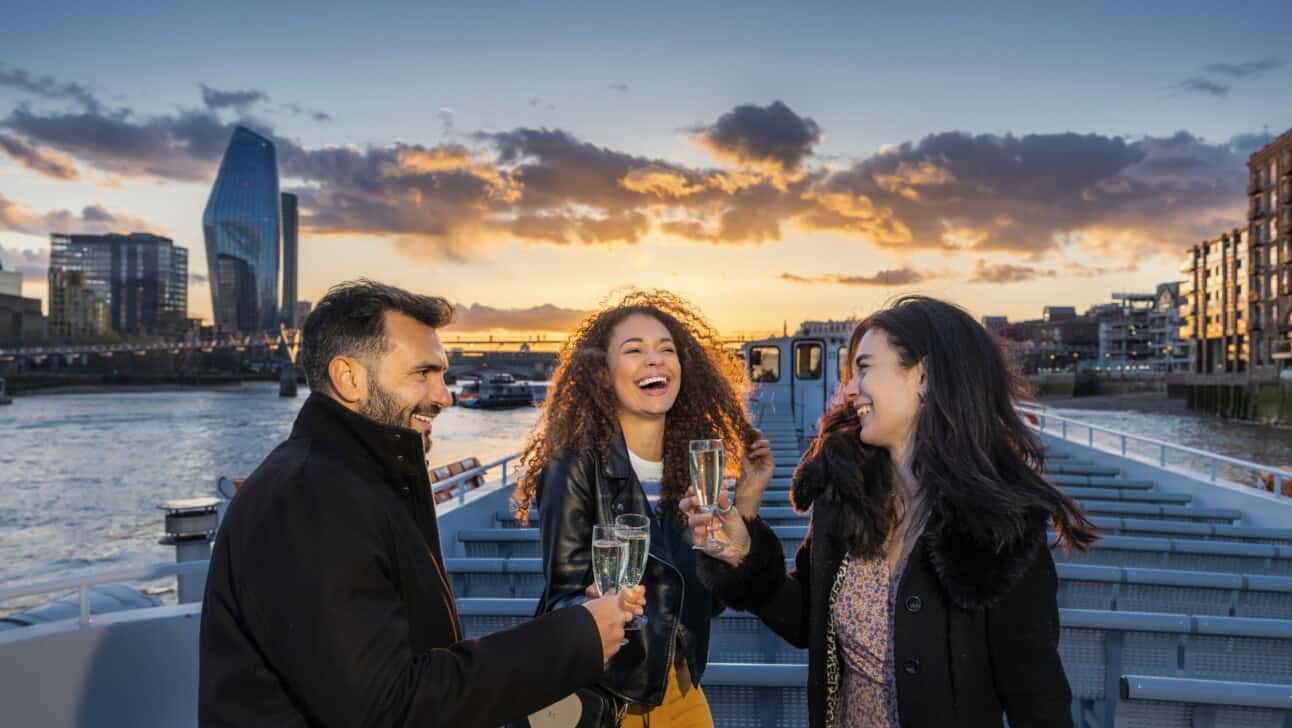 Embarkment
You are welcome to embark from one of four piers:
Frequently Asked Questions
Have more questions? Check our Fat Tire Tours general FAQs or get in touch.
Questions About the River Thames Cruise in London
How long is the cruise?
It's really up to you!  The shortest cruise can be just 10 minutes or you can opt to travel between the two most distant piers (Westminster & Greenwich) which is about a 1hr20 minute cruise.  Average cruise times between piers are 40 minutes, and our staff will be happy to help you get off at your preferred pier once on board.
What do the river cruise tickets include?
We have two types of tickets available; single tickets provide you with a one-way cruise from any pier to any other pier.  The average cruising time is 40 minutes, except for the trip between Westminster Pier and London Eye Pier which is 10 minutes.  Once you board the ship, you can choose at which pier you would like to stop.
Our round-trip tickets offer more flexibility.  Once you arrive at your preferred pier, you can disembark, explore the area, and then get back onto another boat from the same pier to ride back to your original pier.
All boats come with concessions (available inside the boat but cost not included in ticket price), toilets, and either recorded or live commentary.
Which piers are included in the River Thames Cruise?
You can embark or disembark from four piers: the Westminster Pier, the London Eye Pier, the Tower Pier, or the Greenwich Pier.
How do I get my ticket?
Upon purchase you will receive an email with a QR code that you can use at any pier and at any time of day.  Simply present the QR code when embarking to enjoy your cruise!  Because your tickets will be sent to you immediately upon purchase, we unfortunately cannot offer refunds for this purchase.
What is your cancellation policy?
We unfortunately cannot offer refunds for any cruise purchases.  You will receive your ticket a few minutes after purchase (via email) and you can use your ticket at any point during your stay in London.  Should you not be able to use your cruise ticket during your stay, you can forward the ticketing information to a friend for future use.