By Lola Méndez
20 Best Vegan Restaurants in London
London is one of the best destinations for vegan travelers with endless plant-based options all across the city. You can even find the English classic experience of high tea revamped to suit vegans. What could be better after a Fat Tire Tour exploring the city than noshing on some healthy or hearty—your choice—vegan eats? Across the city, you'll find plant-based cuisine from around the world. Here are twenty of the best vegan restaurants in London.
In the trendy East End of London neighborhood, this non-profit fully-vegan restaurant serves up plant-based food with a purpose. All of the diner's profits go to animal welfare programs. The menu is jam-packed with vegan versions of quintessential British dishes such as dirty loaded and a fish and chips with battered tofu.
This self-service style eatery is near Oxford Circus and offers loads of meat-free dishes. You'll pay by the weight of your plate so go ahead and load it up with vegan goodies from the hot and cold buffets. They also have an epic bottomless brunch.
One of the most beloved veggie eateries in the city isn't strictly vegan but has plenty of dishes that are free of animal products. The Soho outpost has the best atmosphere. Sample vegan plates from around the world including mole nachos, gyoza dumplings, teriyaki chick'n and more.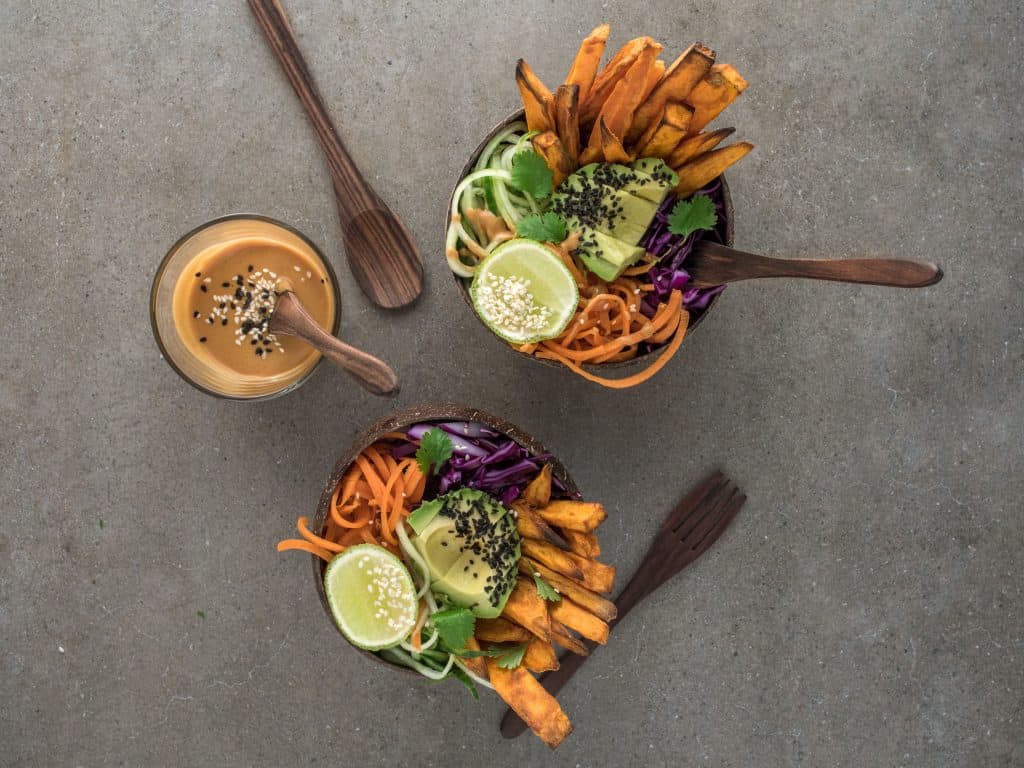 Located above Neal's Yard is this tiny fully-vegan cafe. The menu is full of drool-worthy eats made of wild and foraged ingredients, but be sure to give the specials a chance and save room for dessert. You can even sign up for plant-based cooking classes at Wild Food Cafe.
This pie shop in Camden Market serves up vegan versions of the ultimate British comfort food. You can find traditional ingredients and more modern versions such as cheeseburger pies with a side of mac and cheese with faux bacon. Don't miss the peanut butter mud pie for dessert.
This vegetarian restaurant has plenty to offer vegans. The modern traditional British cuisine eatery has a romantic setting. Join their occasional secret vegan superclub for a memorable meal paired with vegan wines.
Crosstown Doughnuts Marylebone
After all, that bike riding with Fat Tire Tours you deserve a doughnut. The Marylebone outpost of Crosstown is completely vegan. Instead of eggs and dairy, they use chia seeds, coconut butter, and plant milk in the handmade dough.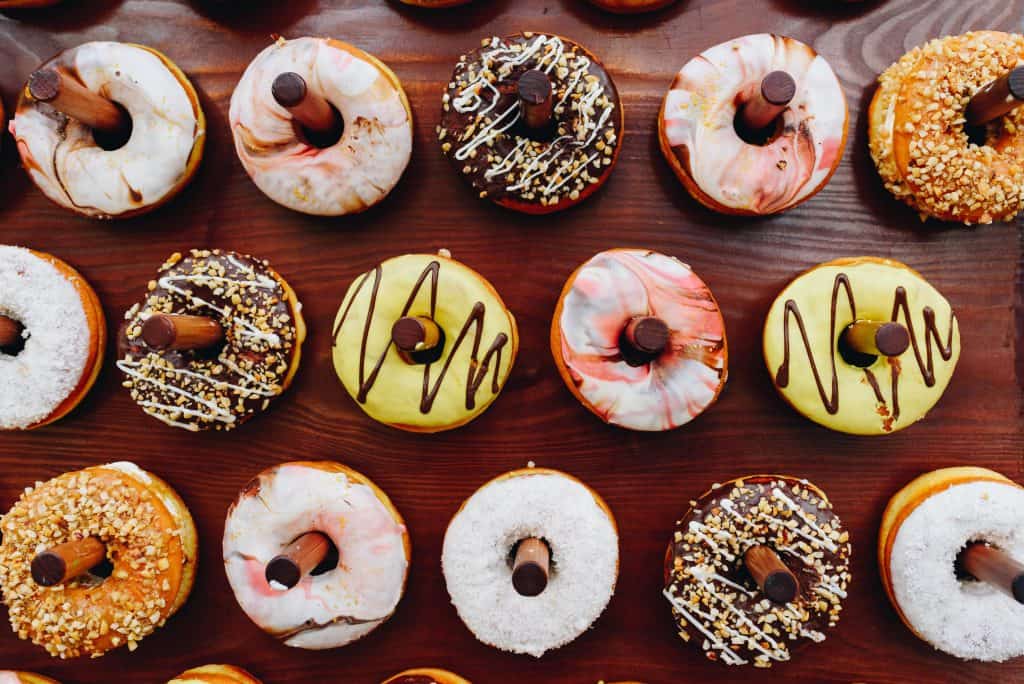 Michelin-starred Chef Shaun Rankin has created a fully vegan menu at Ormer Mayfair. The creative menu includes phenomenal dishes such as green asparagus with truffles, wild mushrooms and artichoke, and a coconut panna cotta.
Even London's markets are vegan-friendly. At the Greenwich Market make your way to the Vegan Garden food stand. They operate off of a table full of vegan mains and sides as well as decadent desserts.
This fully vegan stall in Spitalfields Market serves some of the best Ethiopian food in the city. Most of the dishes are also gluten-free. This is a great place to have a vegan lunch in London.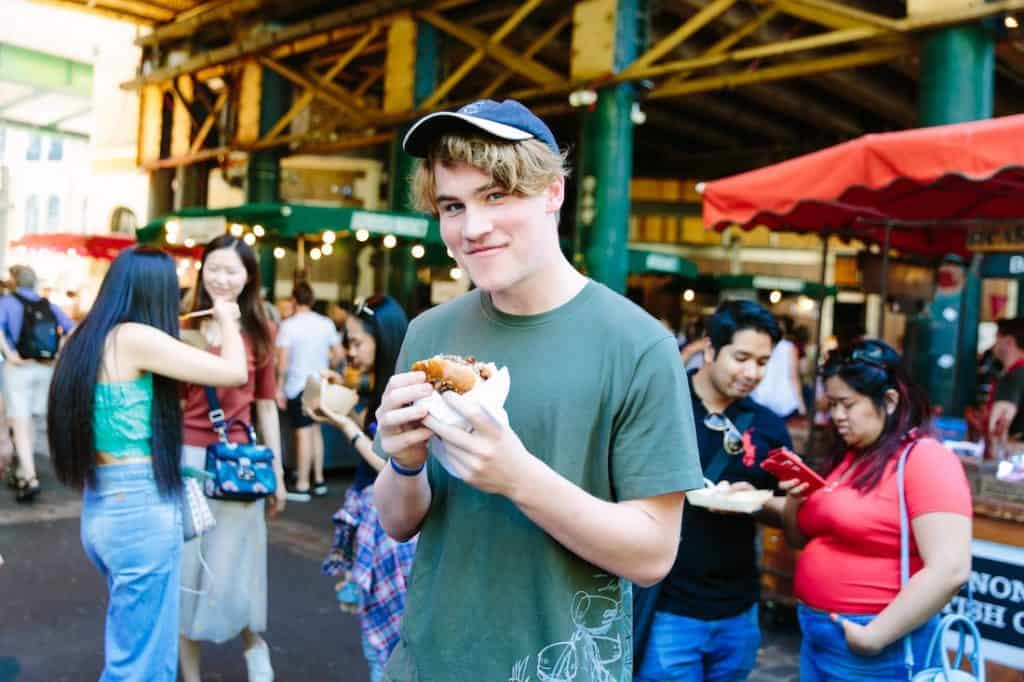 If you want to cook at home you can pick up groceries at the Planet Organic shops in London. Each shop also has a cafe with great vegan dishes and drinks on offer. Hit up the salad selection or mix and match a vegan bowl.
This bar on the East side of London offers a vegan kitchen with all the best bar food including veggie burgers, loaded fries, and deep-fried Oreo ice cream sandwiches. They also make excellent cocktails and have a fantastic brunch menu.
Vegan Japanese food can be hard to find but London has an answer for this calling at Itadaki Zen near Kings Cross. It's the first organic and vegan Japanese restaurant in all of Europe. Handmade dishes include sushi, udon, bento boxes, and more.
If you're craving a vegan burger, this is the spot! The Camden Market flagship has burgers made from everything from beets to falafel to seitan. Don't skip the vegan chocolate brownie for dessert.
If you're after vegan döner kebabs you won't want to miss this restaurant in Shoreditch. They also serve vegan gyro wraps, a mezze box, and falafel to satisfy all your vegan Mediterranean food cravings.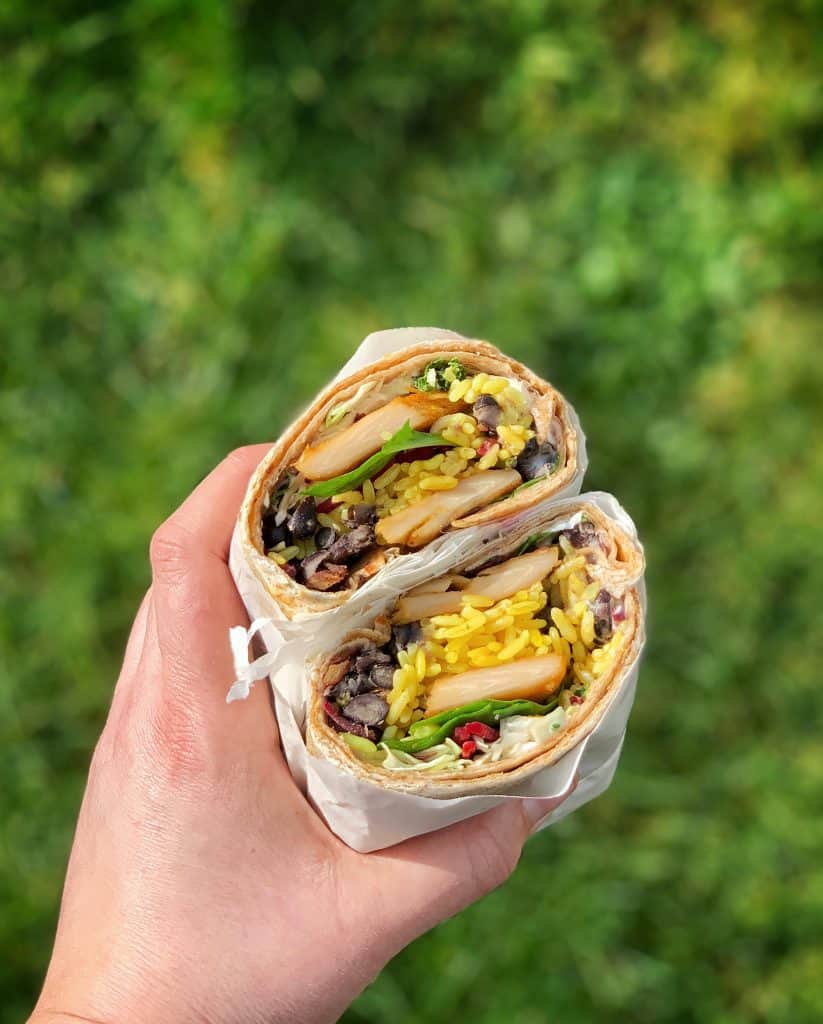 This is the place for vegan Indian food. The options at the buffet are seemingly endless. The Indian Veg isn't strictly vegan so ask before eating if the dish has ghee, egg, or dairy.
As the slogan says, from sun to soil. At this Notting Hill establishment, you'll find creative dishes made with farm-fresh veggies that pack flavor. This is an excellent choice for a vegan breakfast in London.
This beloved vegan spot is known for its epic lunch buffet. In the evening you can order off the a la carte menu. Order the pumpkin noodle salad, oyster mushroom raclette, or seitan stroganoff for a memorable meal.
This vegan sweet eatery in Soho is dedicated to being free of major allergens. You can satisfy your sweet tooth here with vegan ice cream, waffles, crepes, and more. 
This completely vegetarian Indian restaurant has options for vegan eaters and Jain eaters (dishes without onion or garlic). This restaurant is famous in India so you know you're getting the best quality Indian vegan food from samosas to poori.
Want to learn more about the London food scene?  Check out our Small Group East End Market & Pub Tour or our West End Beer Tasting Pub Tour for tasty local treats and authentic London fare.