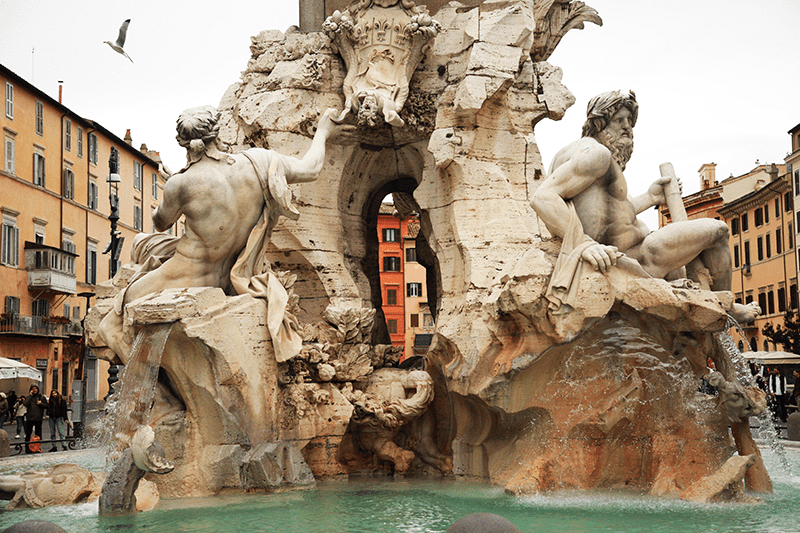 24 Hours in Rome
Perhaps Ron Burgundy said it best: "When in Rome…"
Okay, he didn't say it best. In fact, the beloved anchorman bungled the well-known quote, which, in its entirety goes: "When in Rome, do as the Romans do."
I can think of no better ethos for travel: when you are in a city, live as the locals do. This holds true for Rome, as well (as the famous quote has noted). So, say you find yourself with just a short burst of time in Rome – what do you do? Well, you want to hit the highlights, of course. But also, make some time for some off-the-beaten-path stops along the way. And make sure to soak up the city as the Romans do – in a café, enjoying a cappuccino or some wine, and people watching as the bustling city comes to life before your eyes.
The Colosseum
What would a stop to Rome be without visiting its most iconic site? The Colosseum is a magnificent work of art and a feat of humanity. Built in 70-80 AD, the fact that it is still standing is remarkable. Also called the Flavian Amphitheatre, the Colosseum is the largest ampitheatre that has ever been built. In the early days of its use, it functioned as a staging for gladiator contests and mock battles, animal hunts, dramatizations, and even executions. (If you've seen the film "Gladiator" you've glimpsed the structure's use in its early days.)
Nowadays, the Colosseum is used for tourism purposes. Check out the Colosseum Skip-the-Line Tour for an up-close and personal experience of the Colosseum. (This is especially helpful if you're tight on time for your visit.)
The Trevi Fountain
There is, in my opinion, no fountain more beautiful than Rome's Trevi Fountain. It is one of 280 fountains in Rome, but it is the most well-known, and celebrated, from film to literature and more. (If you've seen the film "Eat Pray Love," much of which is set in Rome, you'll have spotted this fountain already.) Lore goes that you must throw a coin into the Trevi Fountain to make sure you return to Rome. The fountain, which was completed in 1762, has been delighting visitors for centuries. I think it'll delight you, too.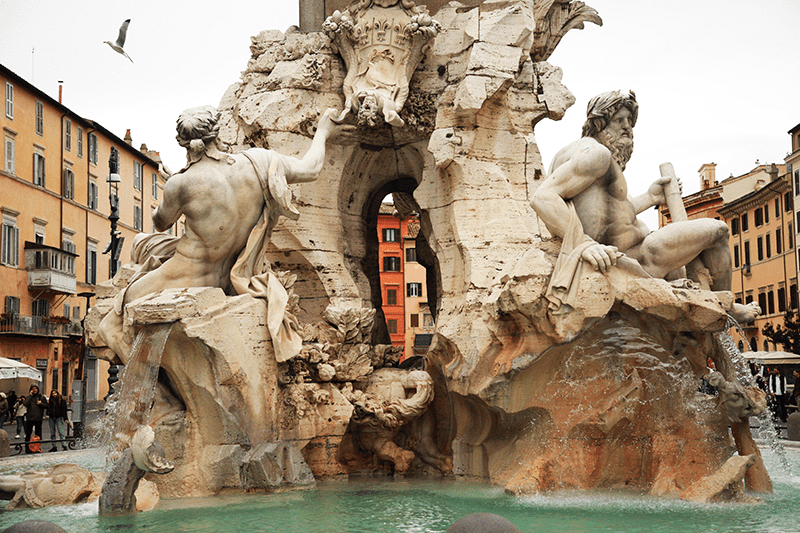 The Pantheon
The Pantheon used to be a Roman Temple and now functions as a church. It is renowned worldwide by architects as being an example of perfect proportions. Free to enter, this site is often crowded, so hold tight to your bag, as you take in the beauty of the Pantheon.
Vatican City – St. Peter's Basilica and The Sistine Chapel
Vatican City, the capital of the Catholic Church, is an incredible place to visit, regardless of whether you believe in God, or prefer Dumbledore. Religion aside, this is a place worth seeing. The Vatican is a bit outside of Rome, though, so you'll have to do a bit of advance planning if you want to make it there. The Sistine Chapel, known for Michelangelo's painted ceilings, show scenes from the Old Testament and will take your breath away, and so will the stunning St. Peter's Basilica.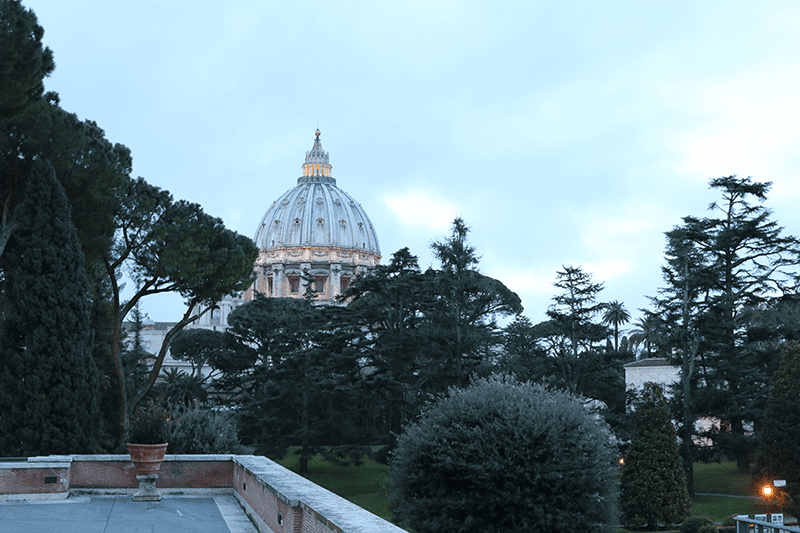 Food & Drink
There is not enough room in this post to recommend all the incredible culinary delights to be found in Rome, so, I'll limit it to just a few. But, if you're a foodie – particularly if you love Italian food – do a bit of research before your trip to find restaurants and cafes and bars that suit your tastes. There are entire websites dedicated to the various sectors of Roman consumption. Say, for instance, you are craving some French food on your visit –The Fork has the Top 5 French Restaurants in Rome.
Let's forget about French food, for now, though. Sure, French food is masterful and holds rightful claim to being some of the best. But, if you're like me, you know that there's something about pasta smothered in a cheesy sauce – with red wine at your fingertips – that's rather unbeatable.
It's a hotly debated topic – where do you find the best pasta in Rome? Notable restaurants include Felice a Testaccio, which has been in operation since 1936 and offers mouth-watering dishes like Fettuccine with artichokes, bacon, and pecorino cheese. (And if you're feeling adventurous, you can try the boiled beef tongue in green sauce.)
Despite being near the Pantheon, the restaurant Armando al Pantheon bucks the tradition/common knowledge that any restaurant near a big tourist site must be an overpriced tourist trap. This family-owned establishment has an intimate, authentic feel, and offers heaps of pasta to suit various palates. The Cacio e Pepe at Armando is said to be exceptionally good.
Salumeria Roscioli, located in the heart of Rome, functions as both a deli and restaurant. Their dinner menu boasts an incredible selection, which is also conveniently marked with symbols to show ingredients, so if you have any food allergies, this is a safe bet for you.
End the night by popping into one of Rome's many boast-able bars. If you'd like to sip like the locals do, try Italian beers like Birra Moretti, Castello Di Udine, or Peroni.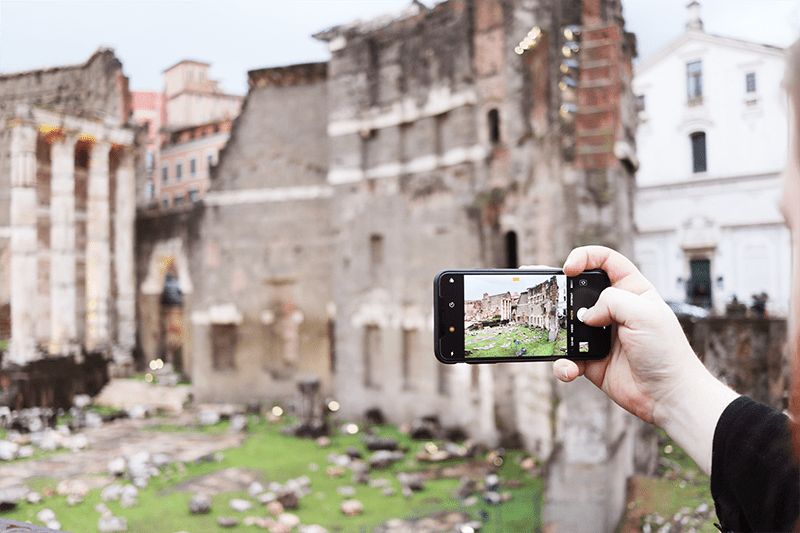 Take a Tour
Did you know Fat Tire Tours is now in Italy? Take a guided tour around Rome to immerse yourself in this city in a fun and pleasant way, with the benefit of a guide who knows the town like the back of their hand. The Rome bike tour is one of the most popular tours, offering a trek around the historic center of Rome. On tour, you'll learn about the city and be able to hit many of the noted highlights – including the Colosseum, the Imperial Forums, the Pantheon and the Trevi Fountain – all in one go. These bike tours last approximately three hours and can be taken in the morning or afternoon.
Perhaps, though, you'd prefer a nighttime excursion? Rome is stunning at night. Hop on the Rome Night Segway Tour to zip around this incredible city with a knowledgeable guide, and the breeze blowing through your hair as you whisk around the historic Roman streets. Reservations must be made in advance, and it's quick and easy to secure your spot.
Be sure to bring a camera on this tour. Rome in the evening light is a view you will definitely want to send pictures to your friends to make them jealous – or, say you miss them, or something like that. (There's also a daytime Rome Segway Tour, if you prefer to save your evening for a Chianti nightcap followed by beauty sleep.)
Regardless of how you enjoy the city, you are bound to have a molto buono ("very good") time in Rome.