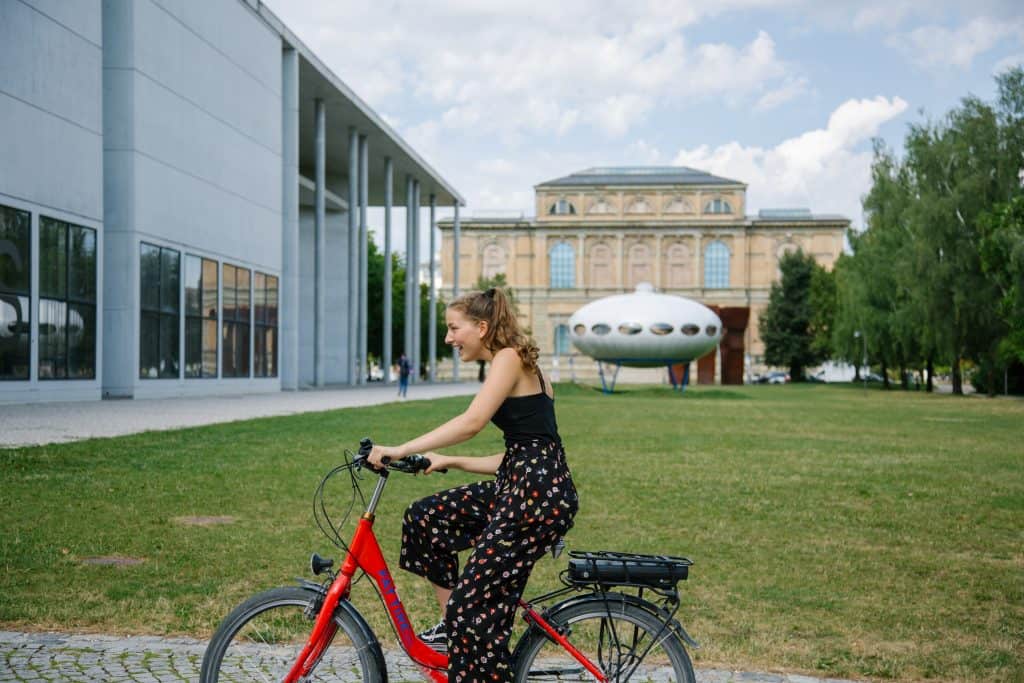 5 Hidden Gems in Munich
Munich is one of Germany's most-visited cities, and for good reason – there are tons of fun things to do there! You'll find Munich guidebooks are chock-full of fantastic pursuits and tours to enjoy while staying in the city. But sometimes, even the best guidebooks overlook some must-see, yet oft-unseen places. Fortunately, we've got you covered.
Here are five hidden gems in Munich to explore on your next visit.
1. Explore the Mines Hidden Beneath the Deutsche Museum
The Deutsches Museum (or, German Museum) is the world's largest museum of science and technology, boasting a jaw-dropping array of objects (approximately 28,000 from various science and tech fields). It is, in its own words, "a museum of masterpieces in science and technology."
Over 1.5 million people visit annually, but how many of them know about the mines beneath the Deutsches Museum? My guess is: not many.
The Mines exhibition, found underground, beneath the museum, is an incredible sight, where you can learn all about salt and coal, modern ore mining, shaft sinking, and more. While these subject matters may not be at the top of your learning list, what should be close to the top is seeing this exhibition for the visually exciting look into mining that it offers.
And while you're there at the Deutsches Museum, take some time to check out its other exhibitions, which include categories of Natural Sciences, Transport, the "Kids Kingdom" (if you're traveling with young ones in tow), and more.
(Note: At the time of this writing, the Mines exhibition is partially closed, but the museum's website notes, most areas of the Mines exhibition will remain open.)
View this post on Instagram
2. Journey to Rose Island
When you hear "Munich," I will wager that you don't automatically think: "island life." But not too far from Munich, you can visit Rose Island, one of the so-called "best-kept secrets in Munich, and a stunning place full of surprises…"
Rose Island was a summer getaway for Bavarian king Maximillian II, who also commissioned Rose Island. It was later used by Maximillian's son, Ludwig II. The island is found within Lake Starnberg (Germany's fifth-largest freshwater lake) and has seen its fair share of famous visitors, like composer Richard Wagner. Rose Island is also notable for some incredible prehistoric dwellings that were discovered by archaeologists, and have been included on UNESCO's World Cultural Heritage List. This means that Maximillian II was most certainly not the first resident of the island, but rather, likely people from the Stone Age.
Rose Island and its spaces are accessible by ferry service.
View this post on Instagram
3. Spot the Dragon at City Hall
Are you a fan of magical lore, from the likes of Harry Potter, Game of Thrones, and the Lord of the Rings? If you answered "yes," then hurriedly drag yourself and your traveling crew over to the Munich City Hall at Marienplatz 1, where you can find the "Wurmeck," or, "Serpent's corner."
Built in 1906, the City Hall building has an impressively designed dragon that clings to the side of the building, perhaps pondering whether to infiltrate City Hall and gobble up a bureaucrat or two for lunch.
In actuality, the existence of the dragon serves of real purpose. It's to commemorate a local Munich tale from the Middle Ages, during which the residents of Munich said that a winged serpent arose from the ground and began eating people. This was during "the Black Death" (or, "The Plague"), when death was sweeping through Europe and wiping out whole swaths of people with the terrible illness. Citizens "fought and killed the creature," the Plague subsided, and "the dragon" was gone.
So, this dragon isn't merely a cool photo-op. It serves as a marker of significant symbolism – the dragon represents the power of myth, the will to live, and the people of Munich exercising agency and ownership over the fate of their community.
4. E.T. Phone…Munich?
The 1960s was a decade of many notable happenings: the rise of a little musical group called the Beatles, protests against the Vietnam War, and some very groovy advancements in the field of fashion (see: tie-dye, bell-bottom jeans, peace sign necklaces). The 1960s also saw some incredible advancements, like the advent of the first computer mouse, the first video game console, as well as advancements in architecture, some of which led to the design and creation of UFO-shaped houses, "Futuro house," from Finnish architect Matti Suuronen in 1968.
And today in Munich, you can visit a prototype of one of these houses. It's been called a rare architectural treat. So, if you're a fan of interesting art and design, you'll want to be sure to visit this Futuro house prototype. It can be found next to the Pinakothek der Moderne.
The house is open on Thursdays from 3pm to 8pm, as well as on weekends from 3pm to 6pm.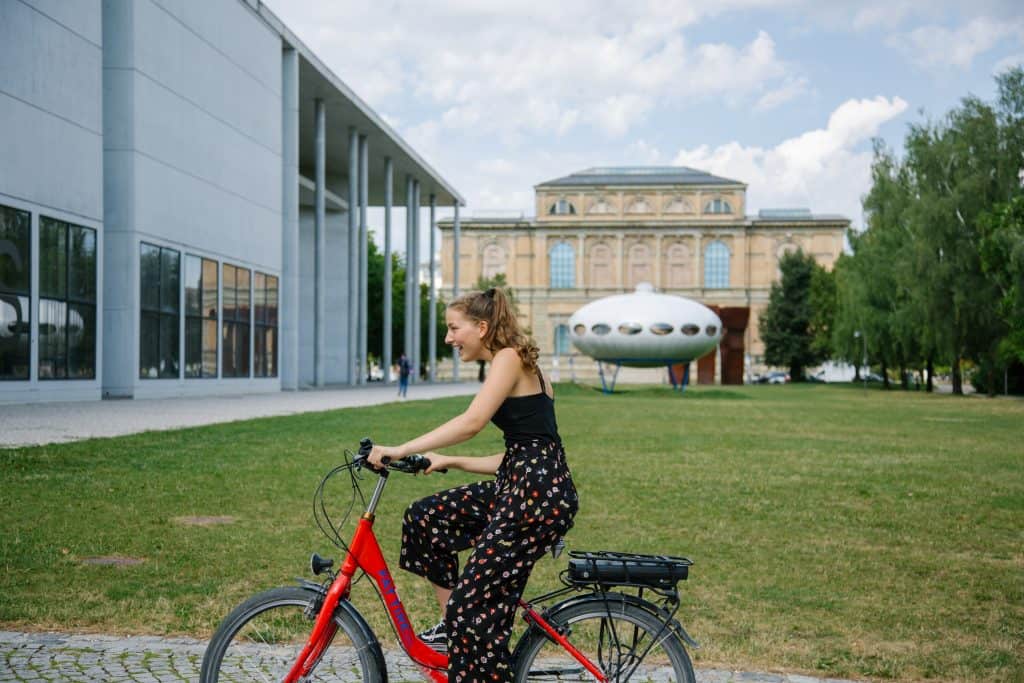 5. Visit Bruno the Bear
"Firsts" are often an important and notable feat: first step, first love, first bike tour, etc. How about this first, though? Bruno the Bear was the first brown bear to enter Germany in 170 years. And you can visit him!
By now, he merely exists in taxidermy form. But if nature, geographical history, and animal migration are of interest to you, you must visit Bruno the Bear on your visit to Munich.
Originally from Italy (born via an EU wildlife reintroduction effort), Bruno now lives in the Munich Museum of Man and Nature at Nymphenburg. Something of a bee-hive-eating and sheep-killing terror during his time on Earth, Bruno now serves as an educational tool, informing the masses about wildlife migration, bears, and government-backed nature initiatives. Though less famous than another well-known bear, Winnie the Pooh, Bruno the Bear has also left a positive mark on the world, and a legacy of his own.
Related links:
 [maxbutton id="1″ url="https://www.fattiretours.com/munich" text="Join Fat Tire Tours in Munich!" ]