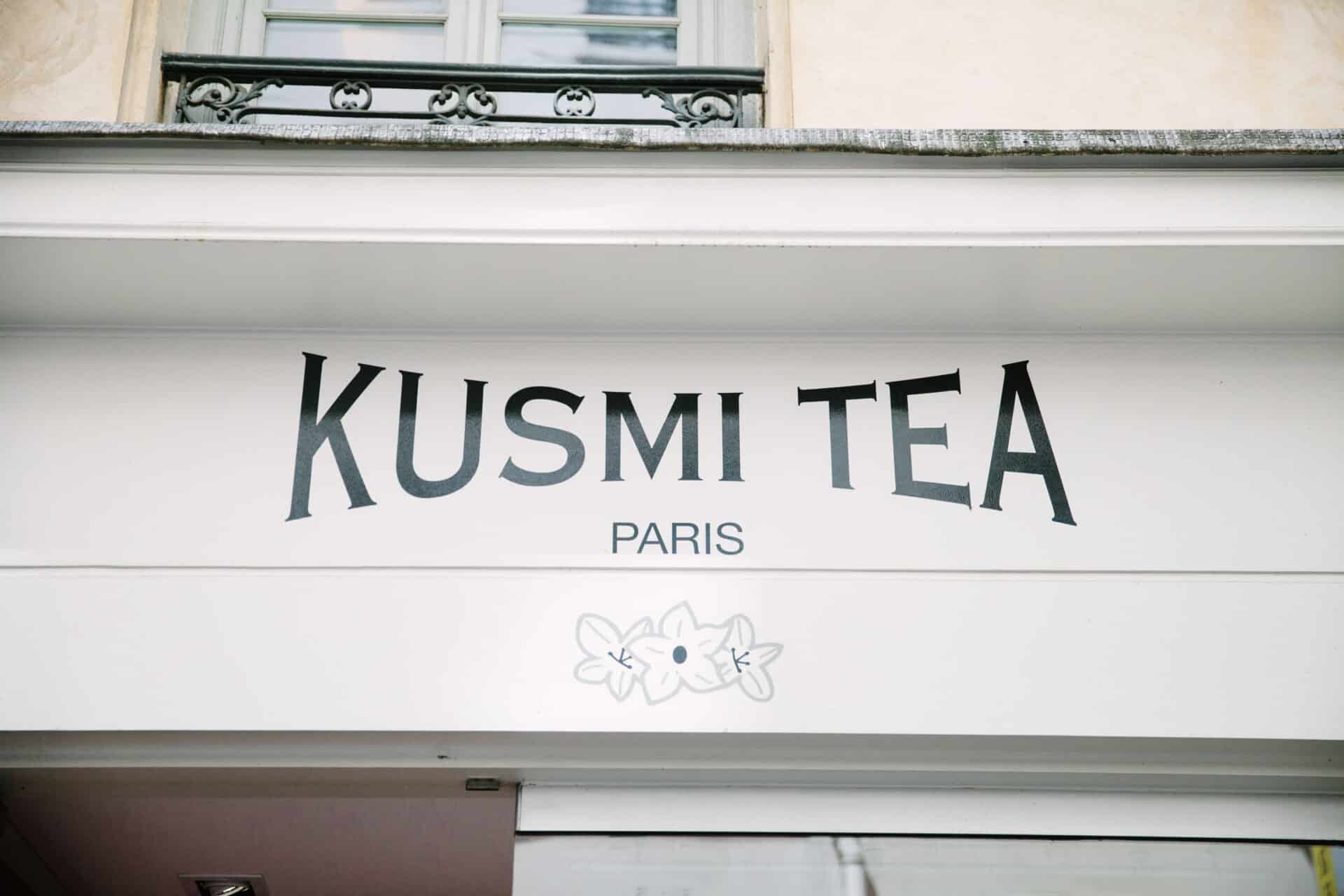 The 5 Best Afternoon Teas in Paris
You've heard all the hype about Paris and its coffee, but did you know that the city is also a hub for high quality teas from around the world? These gourmet tea brands can be ordered in many cafes, or bought from the shop to take home to friends. So put down that café crème and try one of these deliciously flavorful teas.
Mariage Frères
This gourmet tea company, founded in 1854, prides itself on coming up with new and original creations. Its chocolate tea was amongst the first in the world, produced back in 1860, and it has since introduced tea jellies, tea-scented candles and tea-flavored pastries to fans across the globe. Mariage Frères teas can be bought in their Paris store, and can also be ordered from many cafes around the city.
56 Rue Cler, 75007
Metro: Ecole Militaire
[See website for all store locations]

Kusmi
While the Kusmi tea company first got its start in 1867 in Saint Petersburg, it wasn't until 1917 that a store opened in Paris. La Maison Kusmi-Thé offers green and black teas, plus rooibus and other herbal blends. And with Kusmi's unique combinations of flowers, spices and herbs – and names like Prince Wladimir, Anastasia or the Saint Petersburg – you'll be transported to Russia's finest teahouses with every sip.
bis, 72 Rue Bonaparte, 75006 Paris
[See website for all store locations]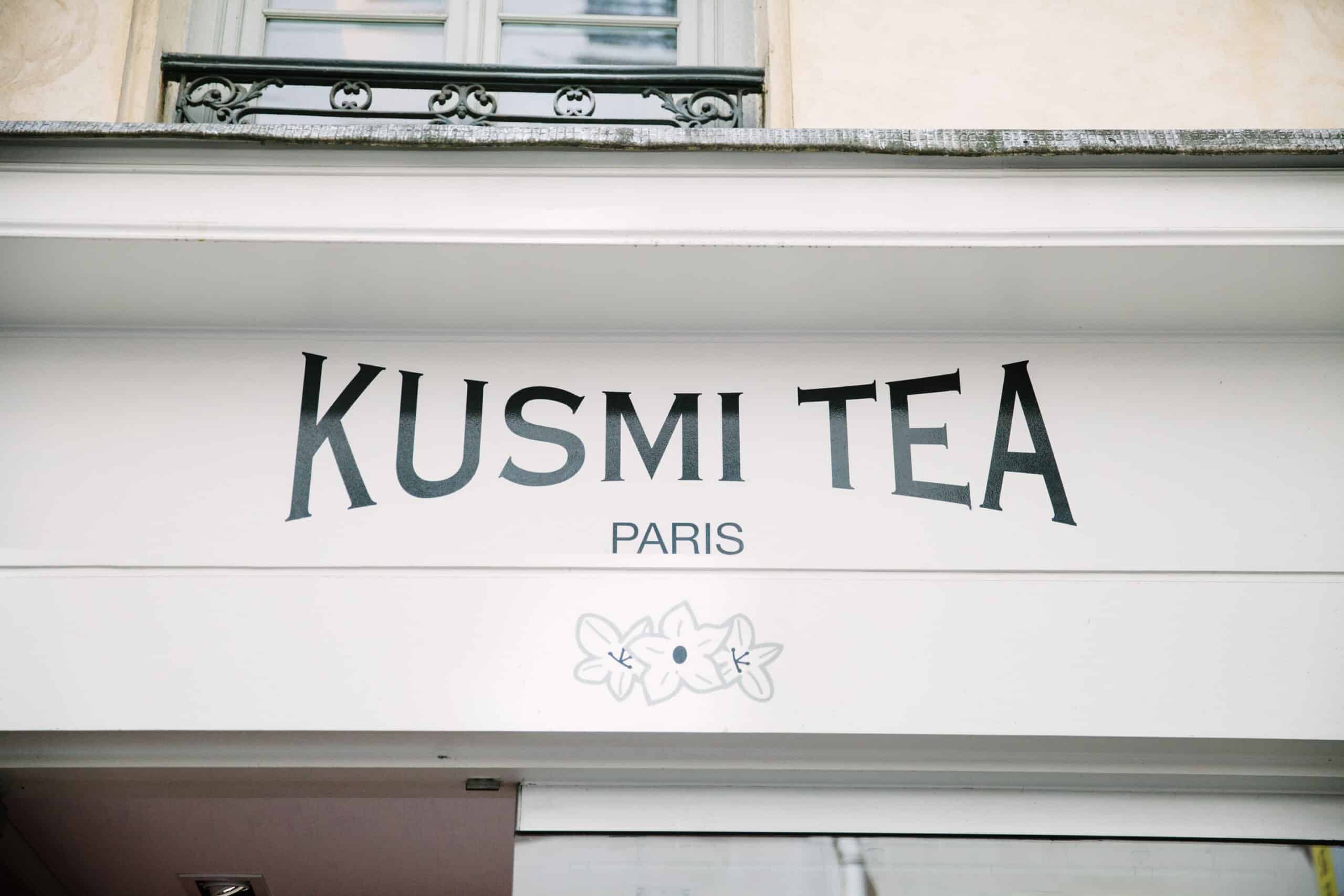 Le Temple du Thé
These tea specialists offer homemade varieties in blends and flavors you never may have imagined before. Choose between flower of mushroom, smoky crocodile black or organic Oolong. Plus, if you read French, their website is a wealth of information on the glorious tea leaf and how tea is produced. Stop by this quaint shop to pick up your tea, plus all the accoutrements, like teapots, strainers and Asian-inspired cups.
33 Rue de la Cour des Noues, 75020
Metro: Gambetta
Palais des Thé
Some fifty tea lovers took part in founding this teahouse, and have since worked to discover the best quality teas in the world. Here, you'll find Oolong tea from Taiwan, Pu Erh from China and several varieties from Nepal and India. Why travel to these far away places when you can take a trip with your taste buds at the Palais des Thé?
61 Rue du Cherche-Midi, 75006
[See website for all store locations]
Angelina Tearoom
Often better known for its hot chocolate, Angelina's is also a brilliant teahouse. Sip a delicate Yunnan green or apple-flavored tea while you admire the wall-to-wall paintings and architecture representing the Belle Epoque. This is the place where Coco Chanel and Proust used to take their breaks and you should too, making sure to pick up a bag of tea for the trip home.
226 Rue de Rivoli, 75001
Metro: Tuileries
[maxbutton id="1″ url="https://www.fattiretours.com/paris/tours/macaron-baking-class" text="Enjoy A Parisian Macaron Baking Class!" ]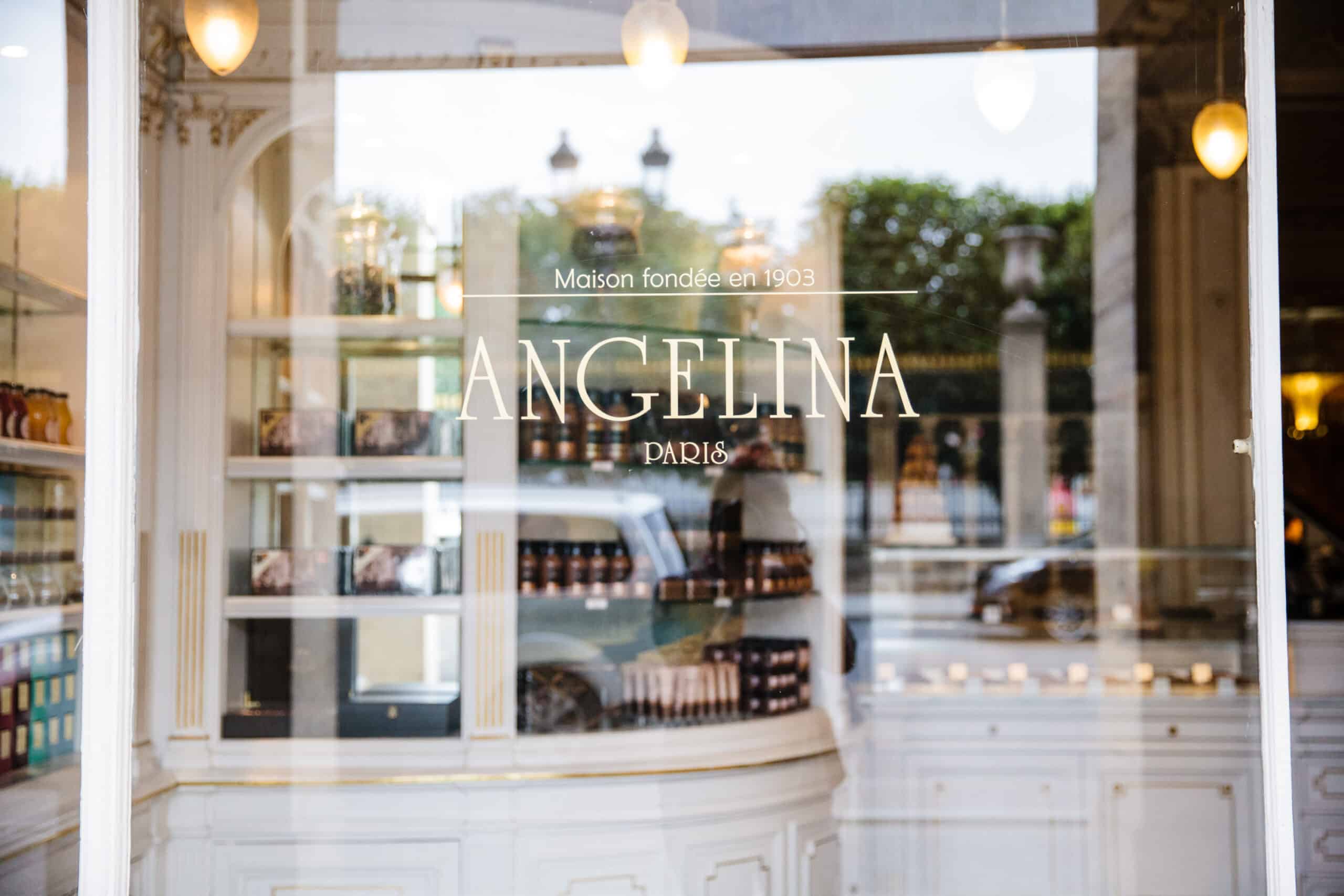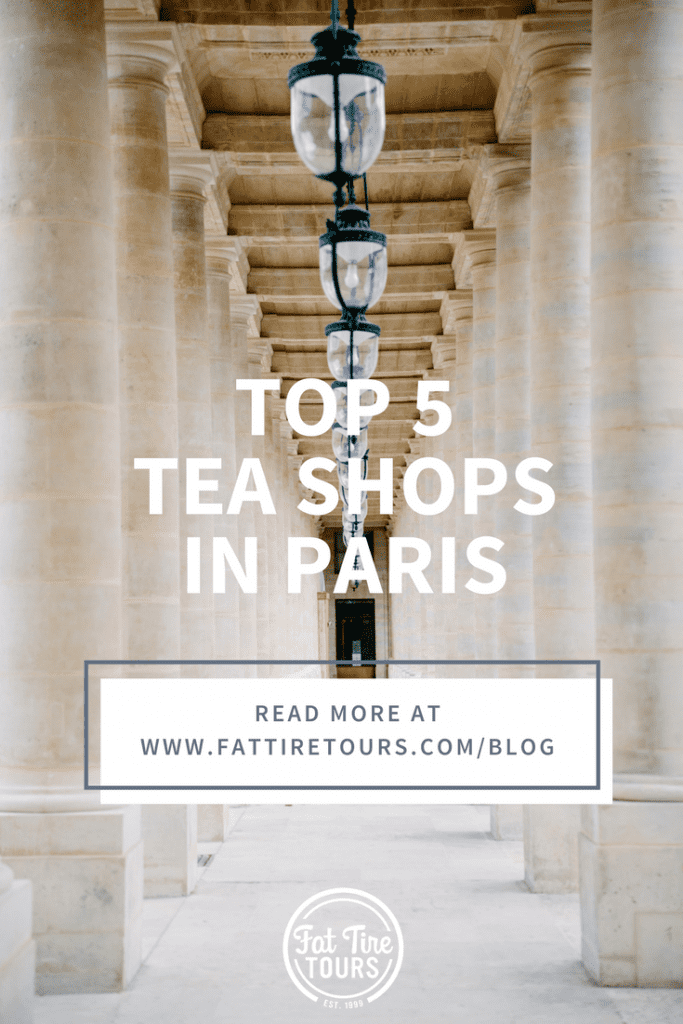 Here's a lovely tea-filled map. Do you have another tea shop to add to the list? Let us know in the comments below!