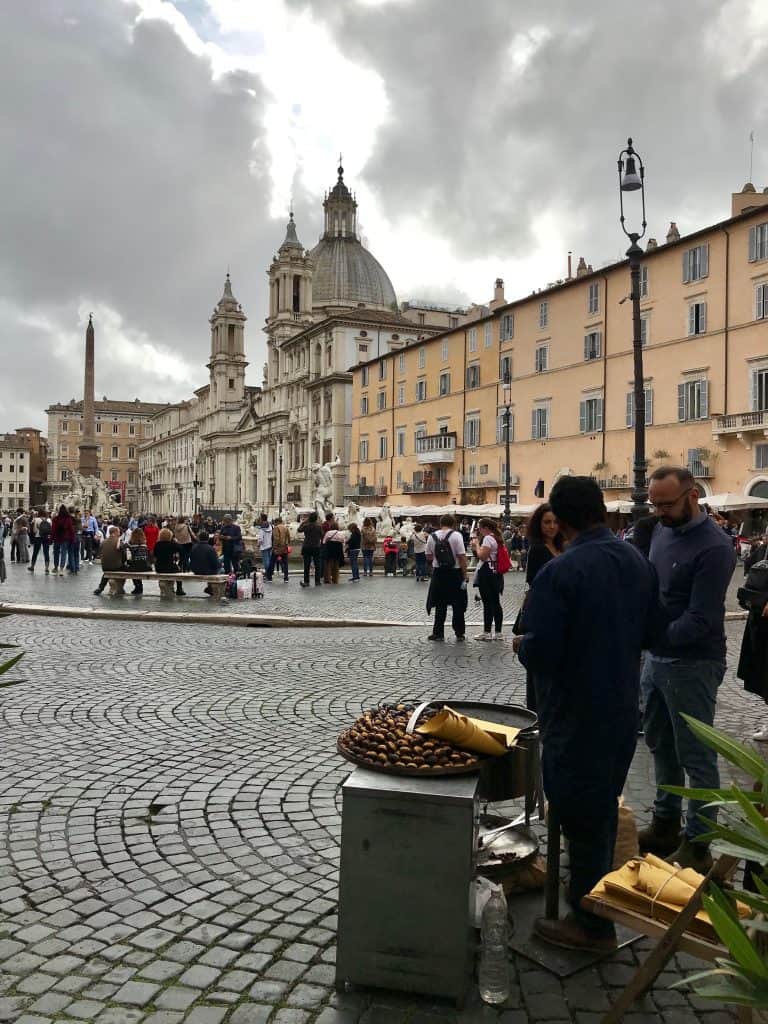 Best Places for Christmas Shopping in Rome
The holidays are right around the corner – some may say they're already here! And, as everyone knows, the holidays, although fun and exciting, can tend to be a bit stressful if you've got a laundry list of To-Do items, like shopping.
Should you find yourself in Rome for the holiday (if so, you're one lucky duck!), consider this your go-to shopping guide for Christmas shopping. We've got you covered on where to look, what to buy, and how to enjoy the process throughout (aperitivo, anyone?)
It doesn't matter whether you're visiting Rome on a budget, or living the lavish lifestyle, with this handy guide we've got you covered, no matter how much dough you're working with.
Shop Along Via del Corso
Via del Corso is one of the primary thoroughfares in Rome, and it goes through the center of the city, making it a prime spot for shops. Here, you'll find shops for familiar brands like H&M and Diesel, along with stores from Yamamay, Boggi Milano, Galleria Alberto Sordi, and more. This area is rife with fancy boutiques and exciting discoveries, so make sure you hit the area feeling ready to shop!
📍Location: Via del Corso, Rome
Hit the Piazza Navona Christmas Market
For a full Christmas in Rome experience, it is practically obligatory to hit the Piazza Navona Christmas Market. This gorgeous European holiday market is full of stalls where you can shop, nibble, sip, and marvel. Here, you'll find oodles of unique Italian trinkets for friends and family back home. The market is open from early December to early January 2020, so you have ample time to squeeze in a visit.
📍Location: Piazza Navona, 00186 Rome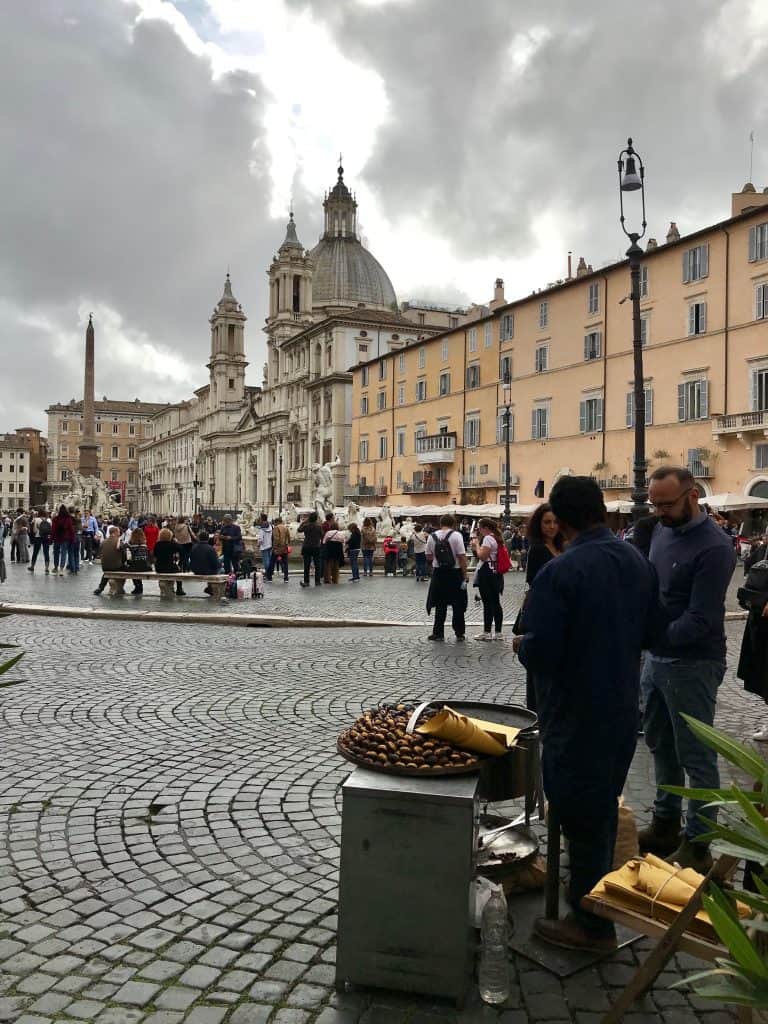 Explore Via dei Condotti and the Spanish Steps
Like Via del Corso, Via dei Condotti is a très chic shopping street, with lots of fashionable stores. 5th Avenue-level fashions abound here, with shops like Louis Vuitton, Gucci, Michael Kors, Bulgari, Alberta Ferretti, Jimmy Choo, Cartier, and more, providing some serious inspiration for new looks that'll take you into 2020 looking like the jet-set, traveling superstar you are. Additionally, the Spanish Steps, where Via dei Condotti begins, is a gorgeous setting for some Roma photos, and perhaps a little shopping break. At the top of the Spanish Steps is Trinità dei Monti, a stunningly beautiful church that has stood upon the steps for centuries.
📍Location: Via dei Condotti, 00187 Rome
Relish in Luxury at La Rinascente
Luxuriating is the name of the game at La Rinascente, and what a beautiful game it is! This famous luxury department store has you covered for all of your designer needs. Your Christmas in Rome adventure will feel especially festive after a stop at this behemoth of luxury.
La Rinascente also boasts a chic bar and café, so you can set down your shopping bags and rest your weary feet while sipping an espresso for an energy boost.
📍Location: Via del Tritone, 61, 00187 Rome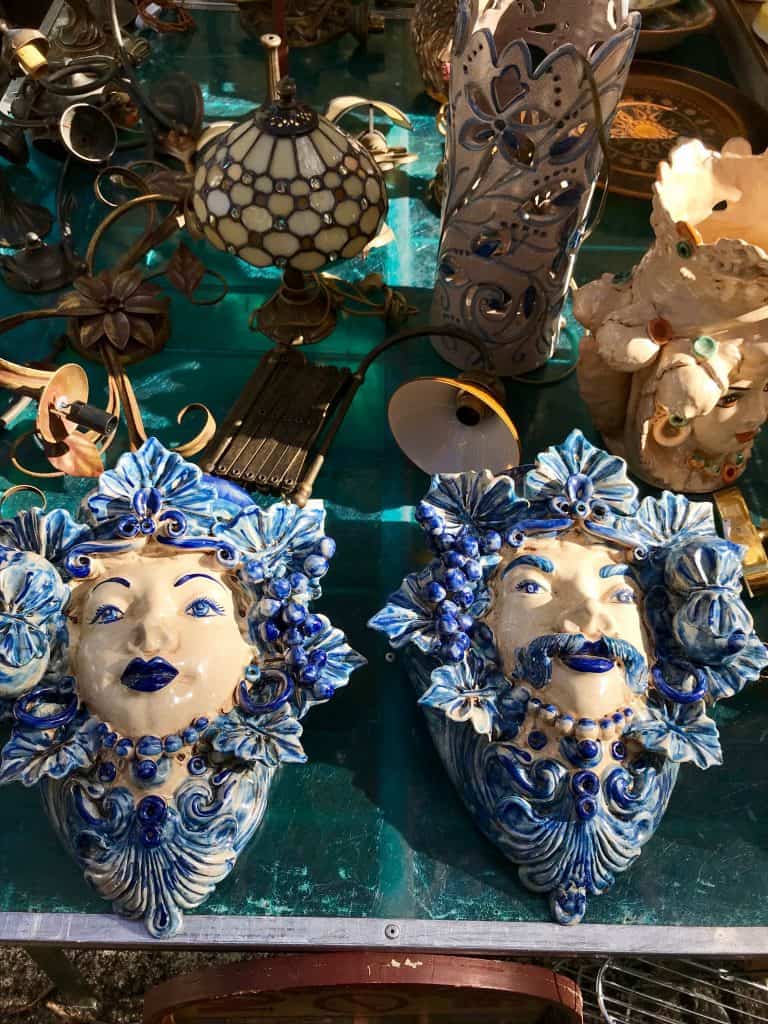 Barter at the Porta Portese Flea Market
If you've never been to a flea market (which are common throughout Europe – both the flea and the standard food market variety), make Porta Portese your intro to the flea market experience! At Porta Portese, discover vintage knick-knacks, kitchen gadgets, leather jackets, antique finds, and much, much more. This is the perfect place to buy for the person in your life who loves the unique, the quirky, and the unusual. The market is open on Sundays.
📍Location: Viale di Trastevere, 00153 Rome
Get a Heavy Dose of the Holidays at the Mr. Christmas Store
Yes, there is a store in Rome called Mr. Christmas, and it is pure joy to behold. If you, like me, are a serious fan of Christmas, then you obviously must make the trek to Mr. Christmas, which pays homage to the joy of the season, in all its different celebratory material forms.
The shop opened in 2016 and has done bustling business since it first opened its doors. It specializes in customizable ornaments (with your name etched into them) for Christmas trees. This is a great place to get some souvenir ornaments for the fellow Christmas-lovers on your shopping list!
📍Location: Galleria Alberto Sordi, 00187 Rome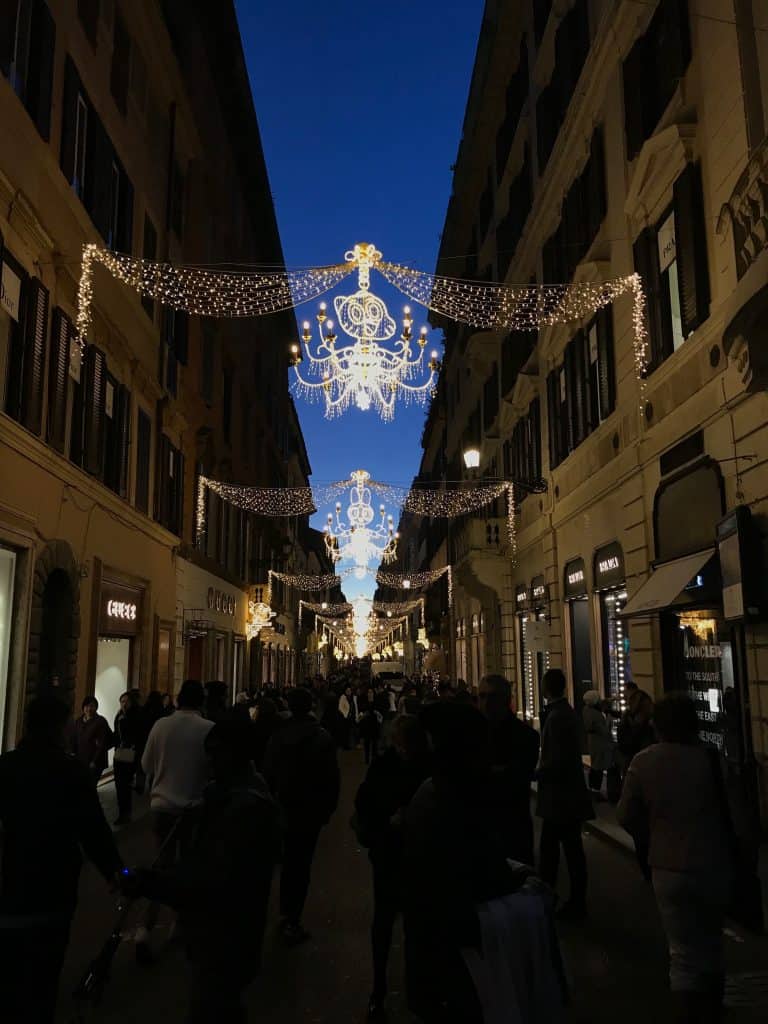 Take a Break, and Have a Snack!
Rome is prized for, among many things, its incredible food. Take a shopping break and get some good eats in your belly. After all, Rome is renowned for its mouthwatering cuisine – both the classics and the strange (see our list of 7 Weird Italian Foods before you go!). And then, get back to your shopping list, because Christmas will be here before we know it.
And if you need some inspiration for which Roman foods to try and where to find them, be sure to peruse our suggestions in our Travel by Mouth: Rome blog post. We've got you covered from Aperitivo to Zitti.
Related links:
[maxbutton id="1″ url="https://www.fattiretours.com/rome" text="Join Fat Tire Tours in Rome!" ]