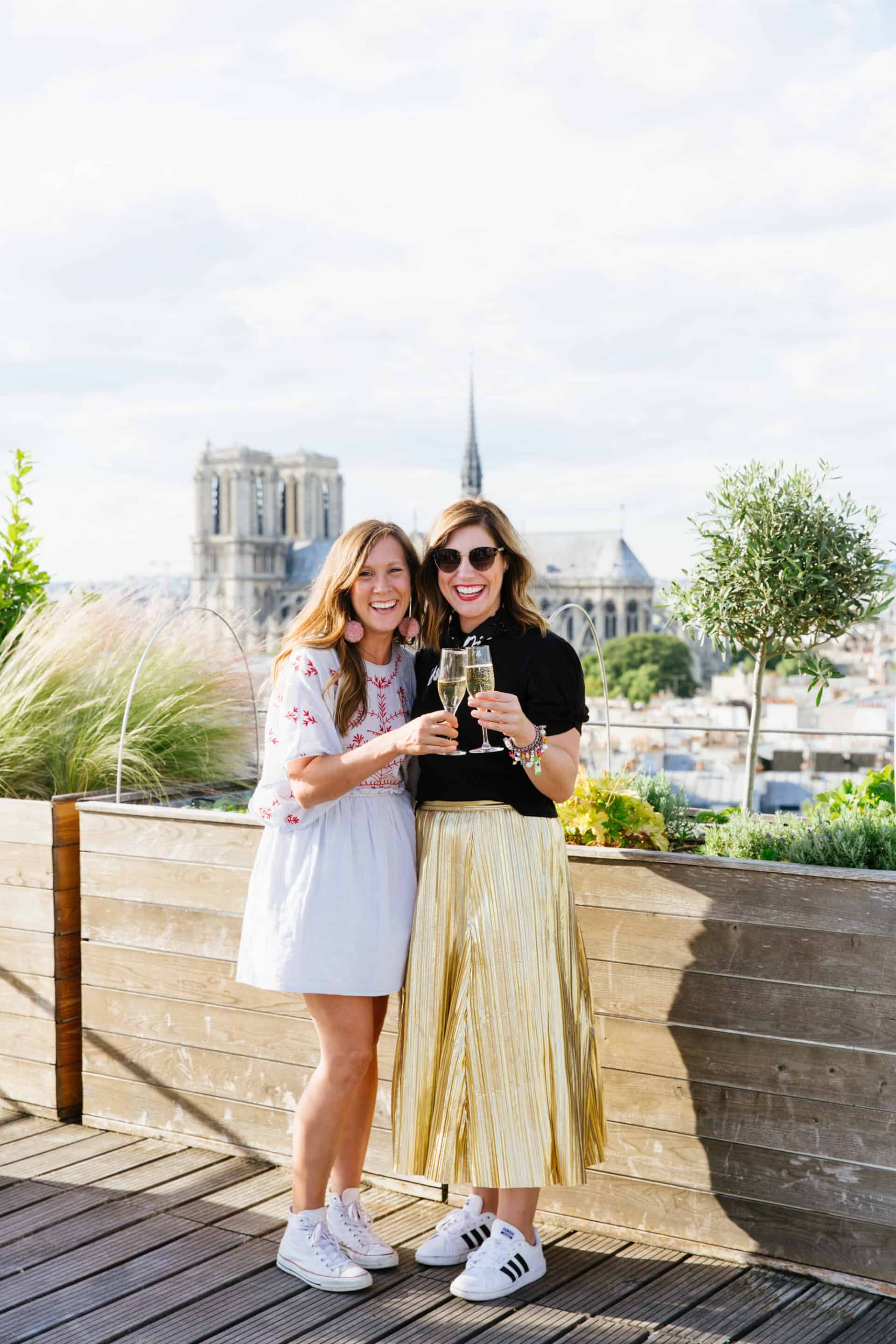 French Beverages with and without Alcohol
Santé!
Did you know that it's considered rude in France if you don't look everyone in the eye when you clink glasses? It's a typical error many visitors make – but they don't forget once someone tells them off (speaking from experience!)
Now that you have the etiquette sorted, what about your order? Why don't you impress your French friends by ordering a classically French drink that most tourists will never have heard of?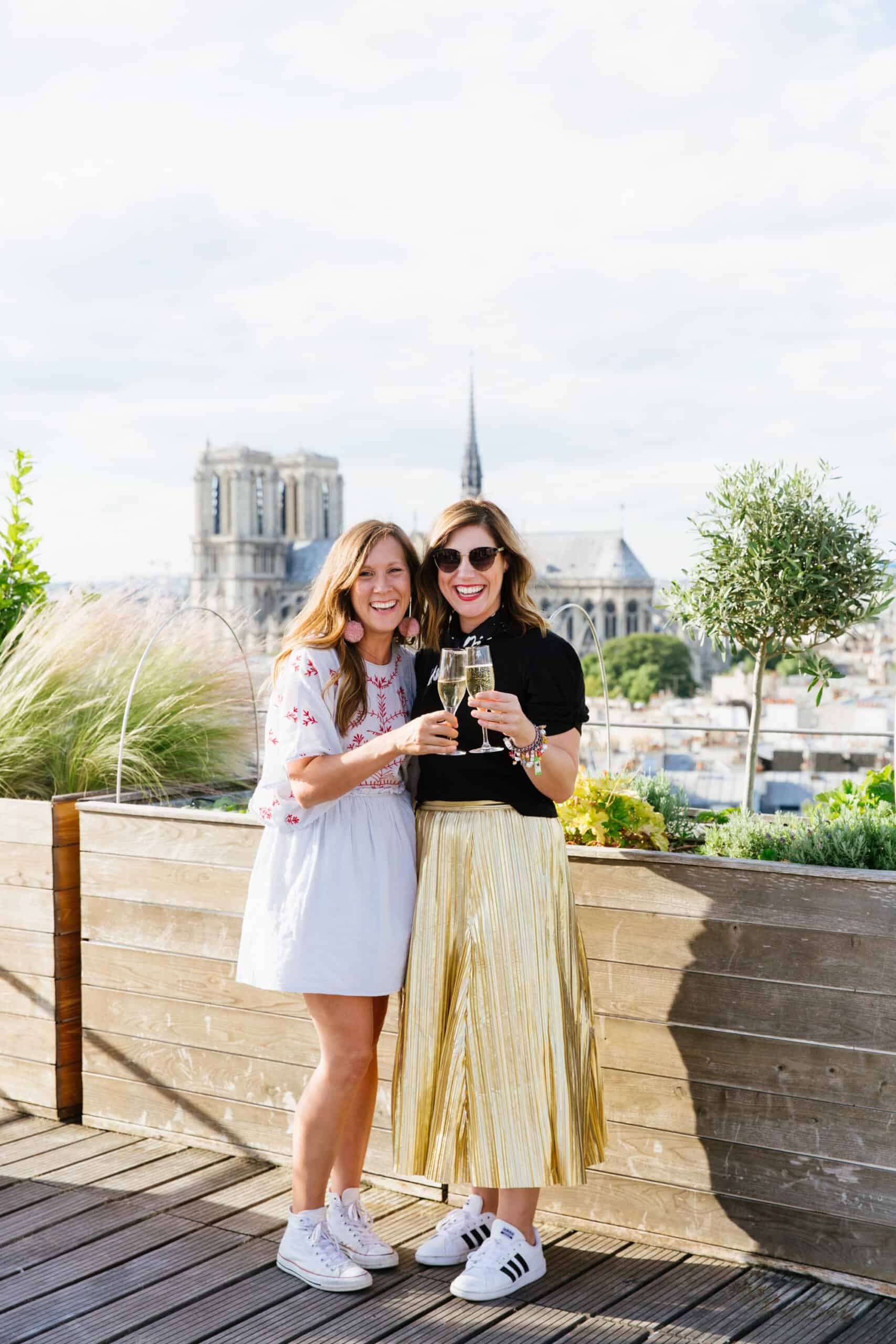 French Aperitifs
An aperitif is a pre-dinner drink. When consumed alongside a snack, it becomes the famous apéro. A popular aperitif, especially during the summer months and in the south of France is the liquorice-flavored Pastis.
If you aren't an aniseed fan, a sweet Kir (white wine with crème de cassis) should hit the spot, or even a Kir Royale (Champagne instead of white wine). A popular aperitif, also found in many cocktails, is Dubonnet. A sweet fortified wine with herbs and spices, it is delicious with bitter lemon or lemonade. Our last aperitif recommendation is Suze, a brand of bitters flavored by the gentian plant. We suggest this herbal aperitif mixed with tonic.
After-Dinner Drinks (Digestifs)
A digestif is an after-dinner drink, and is designed to encourage digestion (yes, really!)
The French love their brandy, with reason because they have some of the world's best. Try Cognac from sunny Southwest France, made from at least 90% Ugni Blanc grapes. Another popular brandy (and the oldest, apparently) is Armagnac, also from the southwest.
Moving further north in our brandy tour of France takes us to Normandy, where you'll find the delicious Calvados, made from apples, also known as cider brandy.
If you like liqueur (careful, not LIQUOR) then you should absolutely embark on a taste test of some of France's finest. Our favorite tipple is Chartreuse, originally made by Carthusian monks! Its recipe contains over 130 herbs, plants and flowers. And yes, it was the drink that gave its name to the color!
Non-Alcoholic
The French love their tisanes, or herbal teas. Particular favorites are green tea, camomile and verveine (lemon verbena). The traditional English tea with milk and sugar is familiar to the French, but not popular – the idea of adding milk to tea is considered disgusting!
You'll be spoilt for choice when it comes to sparkling water. From Perrier to Badois, each water has its own particular flavor! You'll also notice in stores that there is a wide variety of sirop (fruit juice mixed with sugar and water) to which the French like to add to water and ice for a refreshing drink. Some even add sirop to their beer, such as with a Monaco – beer, lemonade and pomegranate sirop.
Tchin tchin! (The noise that glasses make when clinked together)
[maxbutton id="1″ url="https://www.fattiretours.com/paris" text="Join a Paris Tour Today!" ]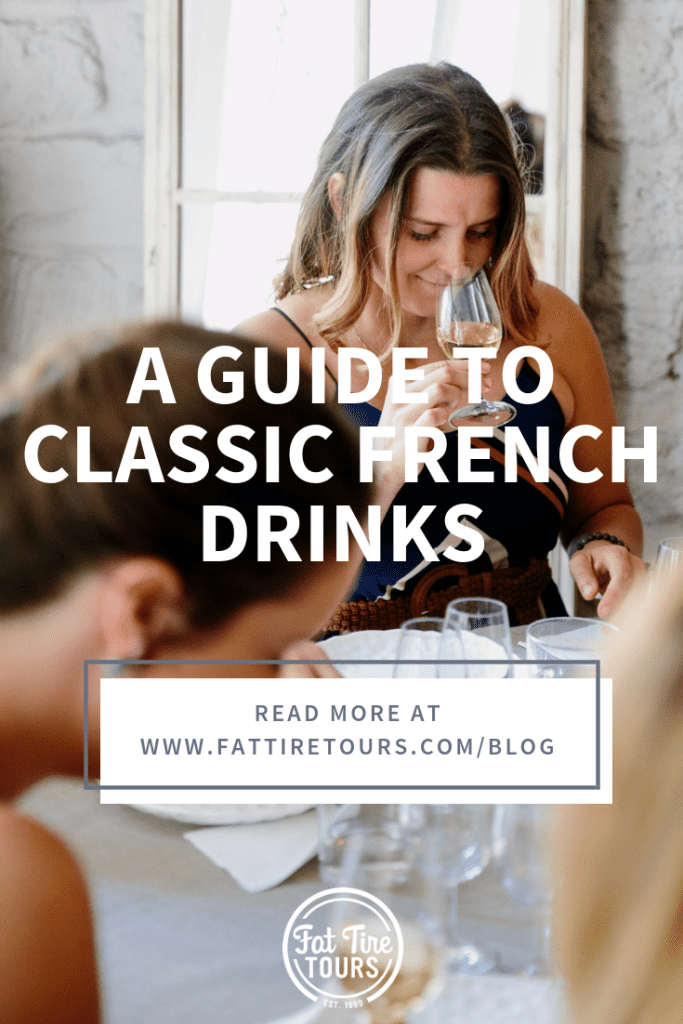 If you enjoy getting to know French culture and its rich history, then you might appreciate a behind-the-scenes tour of the Château de Versailles.