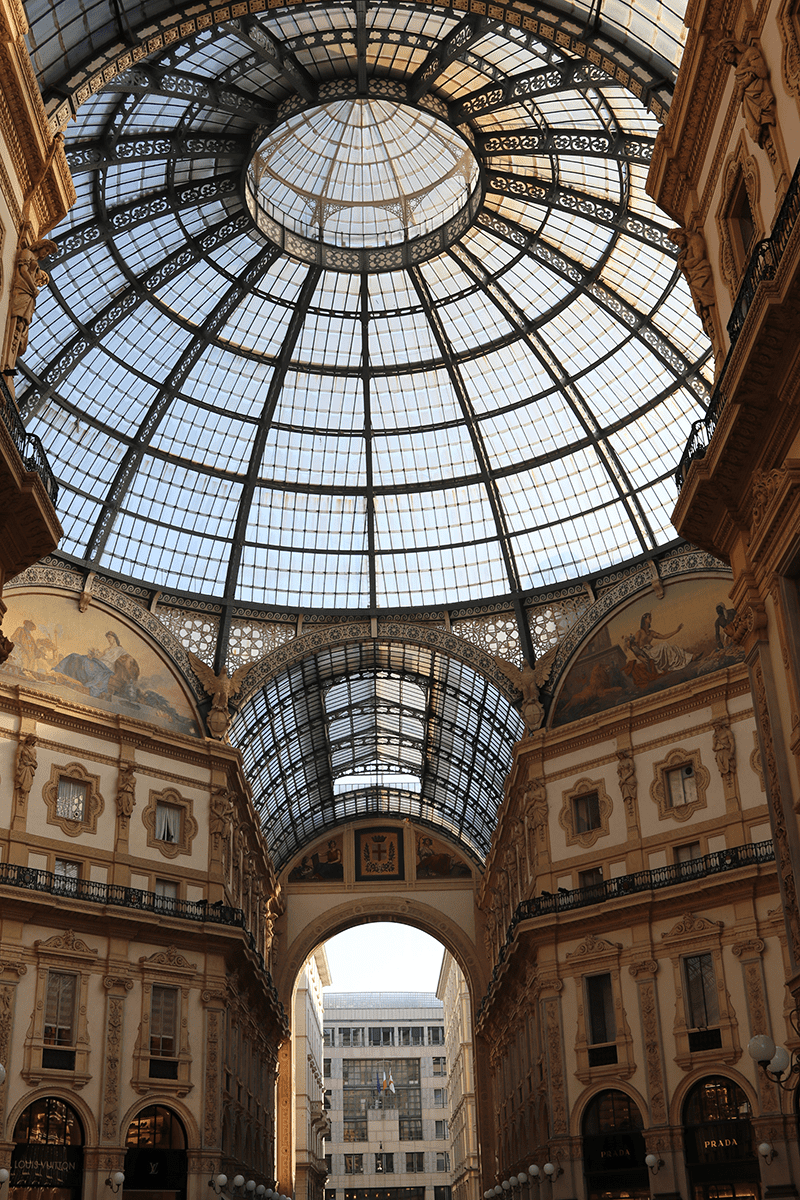 Fashionista Guide to Milan
Milan is one of the great fashion capitals of the world.
It joins Paris, New York, and London for having top-rated globally recognized fashion week shows, which are predictors of future trends to be spotted on the streets and in magazines. So, what better way to explore a city than by examining what it's best known for? Milan is – among other things – known for its fashions.
Here in this fashion-focused guide to Milan, we'll take a look at chic places to shop, eat, and drink – without breaking the bank. Because, hey, we can't all afford to wear Dolce & Gabbana day in and day out!
Shopping
Speaking of Dolce – Here in Milan, you will find incredible designer shopping delights.
If you're looking for more unique, one-of-a-kind finds, check out Cavalli e Nastri, a vintage haute couture store, which operates several eclectic boutiques that all feature vintage clothing and jewelry, "all presented in a fun and funky manner," reports Time Out.
The biggest shopping streets in Milan include Via Montenapoleone, which is where you'll find many of the top luxury and designer stores in Milan. It's the most notable area for shopping in the city. From Bottega Veneta to Fendi and more, you may find yourself overwhelmed with which way to look – so much fashion it'll make your head spin, and make you feel like Julia Roberts in "Pretty Woman" on Rodeo Drive in LA.
Then, there's also Corso Venezia, Corco di Porta Ticinses (which is said to be similar to London's Portobello Road), Corso Vittorio Emanuele II, and Corso Buenos Aires.
If you're more of a department store kind of guy or gal, then you'll want to head to both the Galleria Vittorio Emanuele II and the behemoth department store La Rinascente.
Galleria Vittorio Emanuele II is Italy's oldest mall and it's housed in a beautiful arcade in central Milan. It's a 10 – 15 minute walk from the Brera Design District, one of the artistic hearts of the city. Grab a coffee and stroll through the streets of Brera.
Department store La Rinascente covers 20,000 square meters and with 1,500 different brands featured, this department store – which has been around for 152 years – is a fun place to explore, regardless of buying intentions or budget. (A short walk from La Rinascente is Milan's grand opera house, La Scala, which is definitely worth checking out on your visit!)
La Rinascente even has a food market so you can rest your feet between trying on dresses and shoes and indulging in all that Milan has to offer. And now, speaking of food…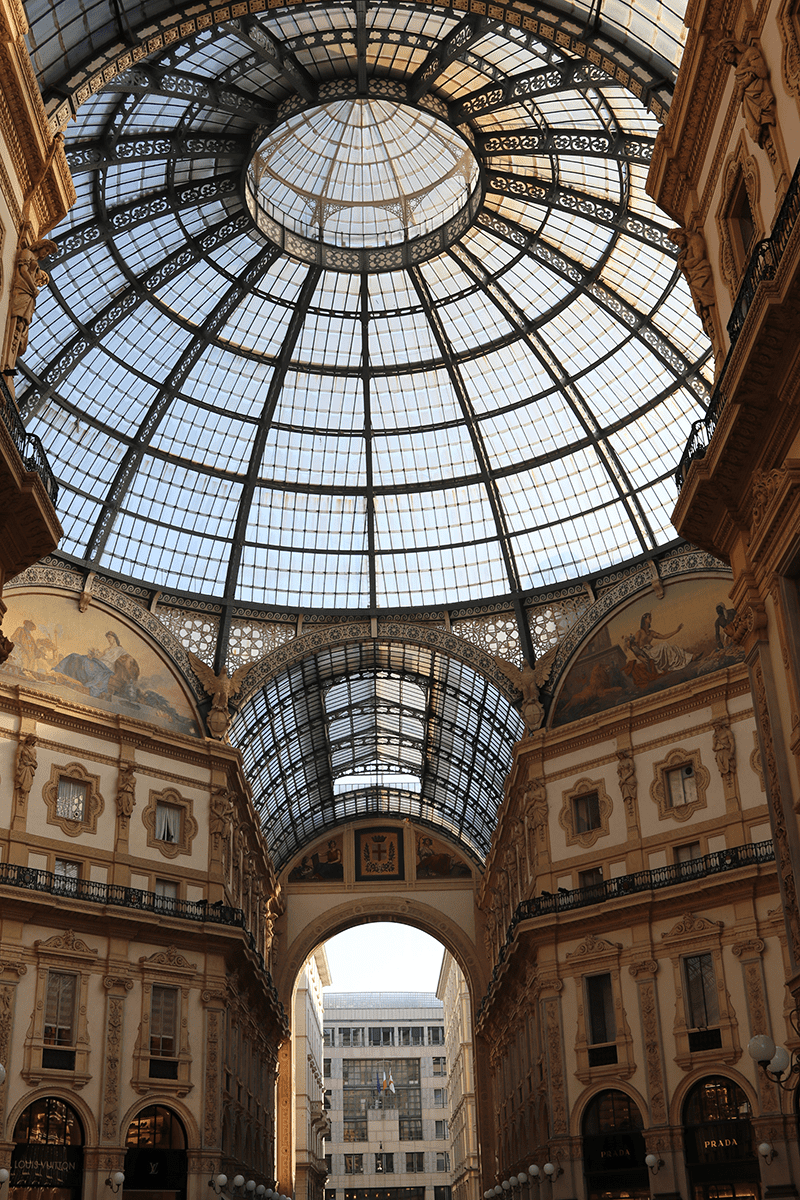 Eating
There are so many trendy places to dine in Milan.
If you're into Wes Anderson films, you definitely want to stop at Bar Luce, which was designed by Anderson himself (on behalf of Fondazione Prada). It is said to be reminiscent of his "The Grand Budapest Hotel," so cinephiles will want to mark this popular spot on their To Do list. Arbiter of all things fashion, Vogue magazine, even published an article about this bar.
If you're into social media, then you might be interested in dining and drinking at Milan hotspots that are especially Instagram-worthy. Places like Riad, Macha, Canteen, and Carlo e Camilla(which resembles a very chic dungeon), are all places to explore to capture exciting and noteworthy photos.
Twice annually, Milan is flooded with models, designers, fashionistas, fashion editors, fashion buyers, and members of the press, all flocking to town for the iconic Milan fashion weeks. Thinking of its readers and editors, Vogue put together a list of the most stylish restaurants to know in Milan. It includes LùBar, Il Ristorante Niko Romito (in the chic Bulgari Hotel, one of the most luxurious hotels in Milan) and more.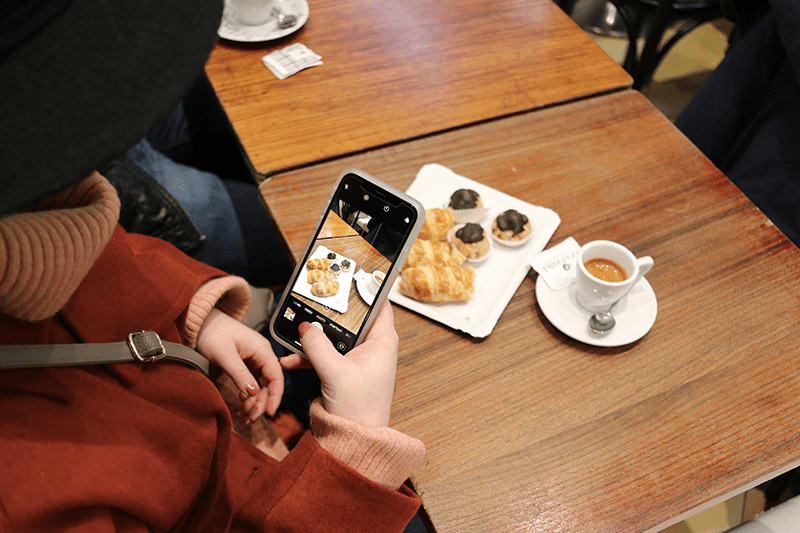 Museums – Palazzo Morando
There are a number of notable museums in Milan, but the Palazzo Morando is the one must-see museum if you're a lover of all things fashion. It is bursting at the seams with beautiful, chic costumes, all housed in this palace from the 1800s.
Drinking
After all that museum-hopping, eating (and possible photo-taking), strolling, and more, why not grab yourself a drink? Between the shopping, exploring, and dining, well, heck –you deserve it.
Ceresio 7 is a fashion-inclined place for a tipple if ever there was one. It's owned by Canadian designers, Dean and Dan Caten (who also created the fashion label Dsquared2). The sunset views are said to be pretty epic, so go at dusk for the best lighting. Rita & Cocktails is a great stop for original and charming cocktails, like their cocktail concoctions the Gin Zen or the Why Mango (which is served in a jelly jar). Bere Buono Birra (which literally translates to: Drink Good Beer) is a good place to go for – you guessed it – delicious and refreshing beers.
As the name implies, the Armani Bamboo Bar (named for designer Giorgio Armani, of course) is a fashionable place to people watch as you sip on a coffee or cocktail.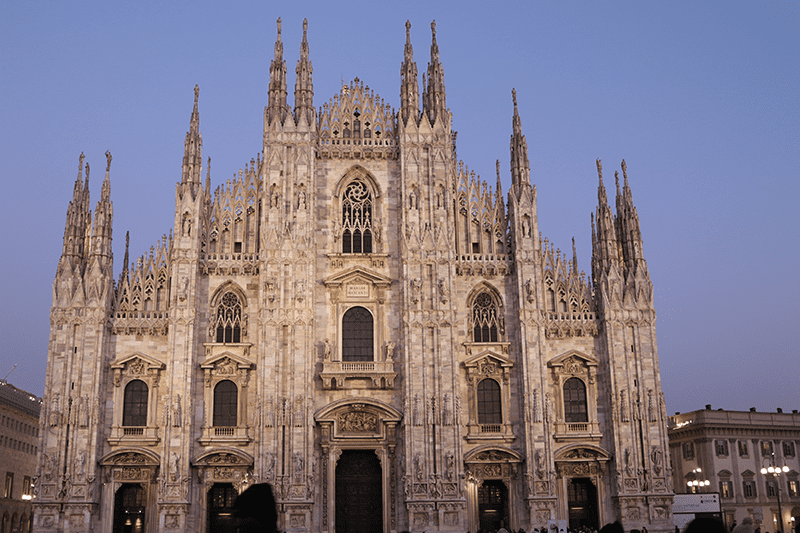 Touring
Milan is full of "Must See" sights – why not hit them all in one go, and have a lot of fun doing it. Fat Tire now has tours in Milan! Whether you prefer a Segway Tour (offered by day or by night), or a tour by foot – Fat Tire has something for you.
I find the guided walking tours to be especially appealing, as they offer different niche ways to explore Milan – you can take a wine tasting tour, a daytime or evening food tour, or Skip-the-Line tours, which bring you into Milan's most notable sites (like the Duomo di Milano, the Milan Cathedral) with a trusted guide with whom you'll bypass any long line that might otherwise await you.
The Milan Evening Food Tour has been calling my name for a while now; with a winning combination of meatballs, Parma ham, coffee, gelato, and ten different tasting spots, it has me heady just thinking about it…
So, as you make your way through this fashion capital city of Milan – by Segway, foot, or by mouth, be sure to soak up all the sites as you take it in – no doubt, looking quite chic as you do so.
Safe travels – Viaggi sicuri!