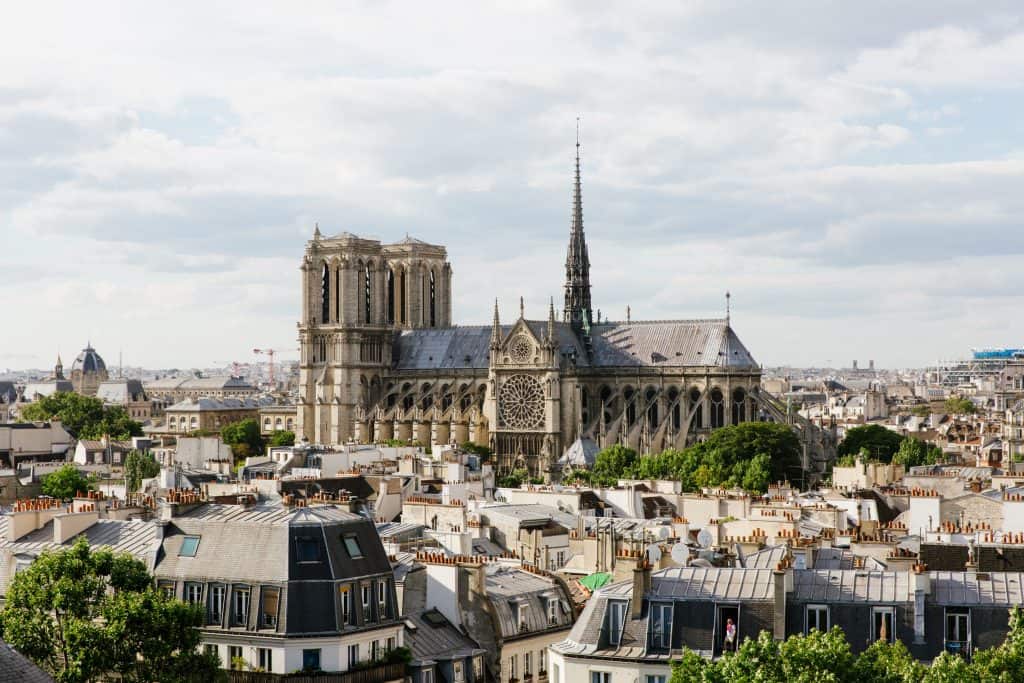 History Lesson: Parisian Architecture
It's back to school time!
Today's topic: the History of Paris' Architecture
125 B.C. – A.D. 450
Paris is full of beautiful constructions built during different periods of her history. So that you can sound knowledgable in front of your friends, or simply know a bit more about what you're looking at during your visit to Paris, here's a short timeline of the city's architecture…
Little remains of the Paris that the Romans constructed between 125 B.C.- A.D. 450, but you can still see remnants at the Musée de Cluny. Originally called Lutétia, the city was later renamed after the Parisii tribe of Celtic Gauls.
800 – 1100
The church at Saint Germain des Près is an example of the following period (800-1100), called the Romanesque style, when Roman court buildings were re-appropriated as churches.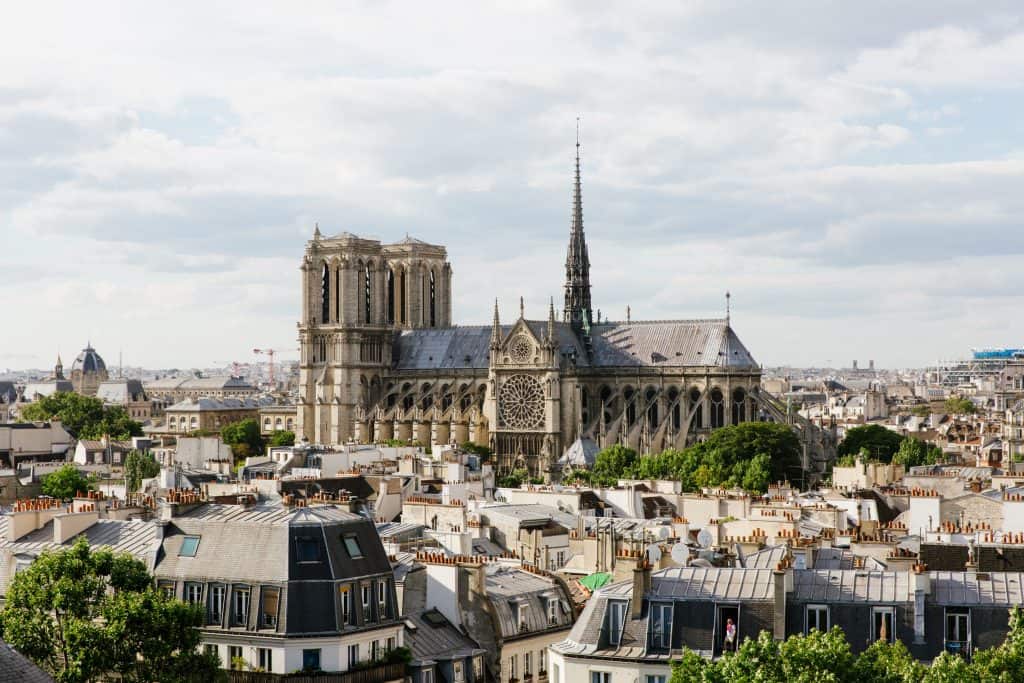 The Gothic period saw ceilings rise and windows become focal points. Nôtre Dame is perhaps the most famous remaining church built in the Gothic style, but if you are interested in this period, you should definitely visit the St-Denis Basilica in Paris' northern suburbs.
1500 – 1630
Then came the Renaissance (1500-1630) that most people have at least heard of. For some beautiful examples of Renaissance architecture, head over to the Marais, and check out the Musée Carnavalet and the Place des Vosges.
1600 – 1760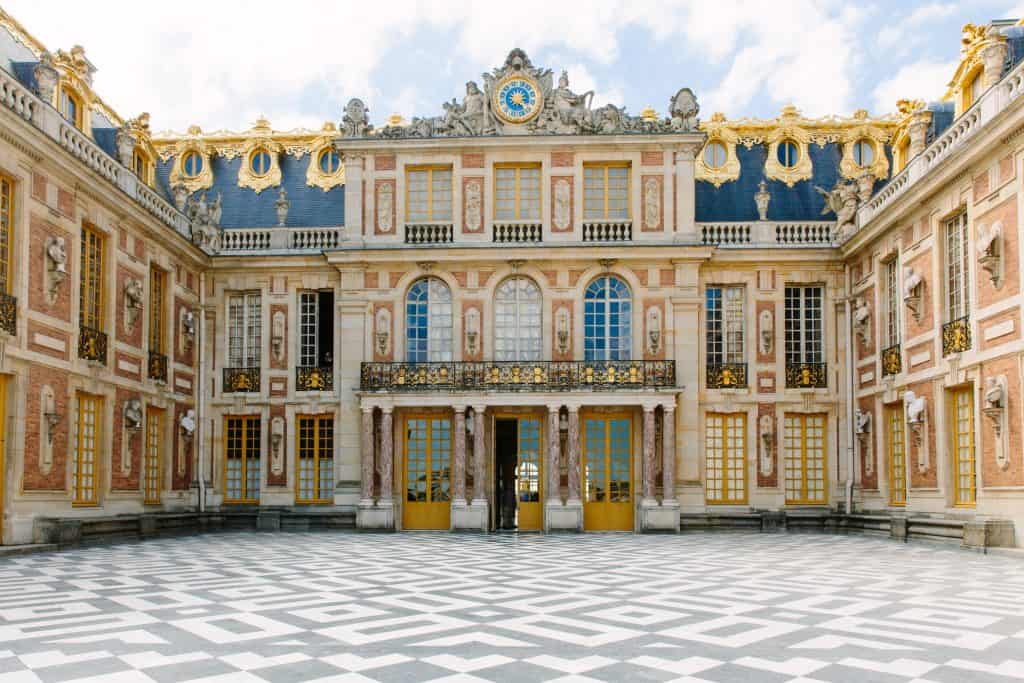 When Louis XIV came to the throne (1638), Classicism saw the construction of grandiose palaces with opulent interiors. Neoclassicism followed, and it was during this period (around 1600-1760) that the Pantheon, the Louvre and the Château de Versailles were built.
[maxbutton id="1″ url="https://www.fattiretours.com/paris/tours/Versailles-Bike-Tour" text="Discover Versailles by Bike!" ]
1809 – 1891
In the 19th century, Paris' urban layout was redesigned by the Baron Haussmann (1809-91) under orders by Napoleon III. This is when those stunning wide boulevards that we are all so familiar with were constructed. He also lined these boulevards with simple, six-story apartment blocks.
1977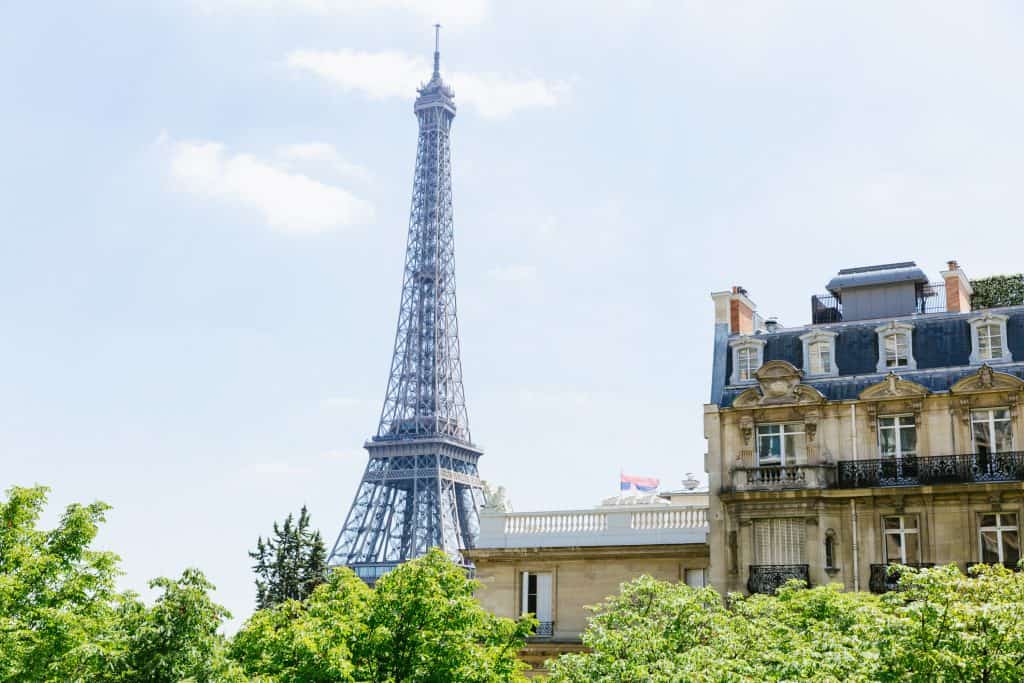 Art Nouveau brought with it the Eiffel Tower, the Arc de Triomphe…and the entrances to the Paris metro! The inside-out Pompidou Centre was only finished in 1977, but was very controversial, just like the glass pyramids outside the Louvre museum.
Thankfully Paris is one of the world's best-preserved cities, allowing us to see the evolution of her architecture for ourselves. If you're passionate about history and architecture, how about going on a specially-themed French Revolution walking tour?
[maxbutton id="1″ url="https://www.fattiretours.com/paris/tours/paris-day-bike-tour" text="See the Highlights on Our Paris Bike Tour" ]
School's out!