By Anne McCarthy
Father's Day, already?! Yes, June is here, and the month is in full swing – that means it's summer travel season, and all of us are heading to far-flung (or nearby) corners of the globe to enjoy the summer season, sometimes with family in tow.
Father's Day is Sunday, June 18, and if you find yourself in London for this holiday with Dad in tow, we've got the perfect roundup of Father's Day in London ideas for you and your Pops.
First and foremost, exploring London on a Fat Tire Tours tour is a great way to experience the city with family members, friends, or even solo. Our popular bike tours, like the Royal London Bike Tour, London Express Highlights Tour, and Private Royal Scandals Tour, are all great ways to experience The Big Smoke.
Is your dad a beer lover? If so, you'll want to take him on our London Beers & Bikes Tour, where an expert guide will lead you around the city and help you soak up English pub culture in fun and style.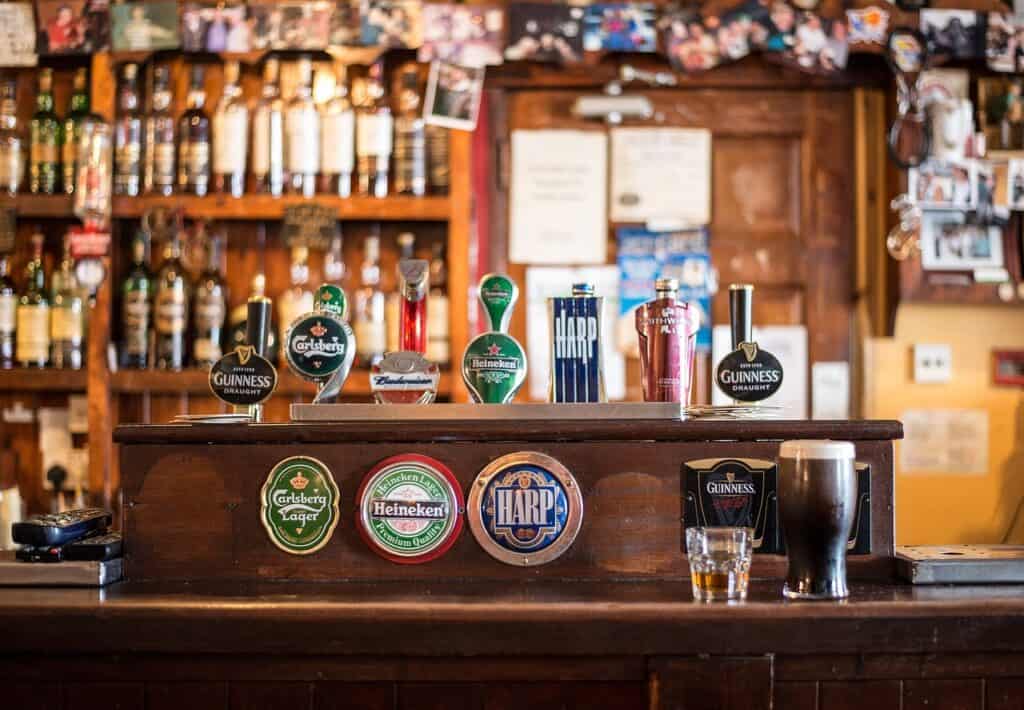 You'll also learn about London's storied history from your guide and get enough iconic photos of London landmarks to fill a family photo album. From Westminster Abbey to the Houses of Parliament and beyond, the London Beers & Bikes Tour is an adventurous way to see the city.
Tours aside, you may want to explore some pubs on your own, too. Below are some cool London pubs to explore with Dad and the family. We've also got you covered on places to shop for menswear (if Dad likes to shop), and where to take your dad in London if he's a history buff!
Cool Pubs to Explore with Dad
London is FULL of pubs. Chock full of 'em! In a town where there's practically a pub on every corner, you won't have trouble finding a place to rest your feet and sip an ale. Here are a few of our favorite family-friendly spots.
This family-friendly pub in Ealing is found on Scotch Common, and it even has a kid's menu, too, if you have little ones in tow. There's a green area outside the pub where the kiddos can run around and play inside colorful huts.
Address: Scotch Common, Ealing, London, W13 8DL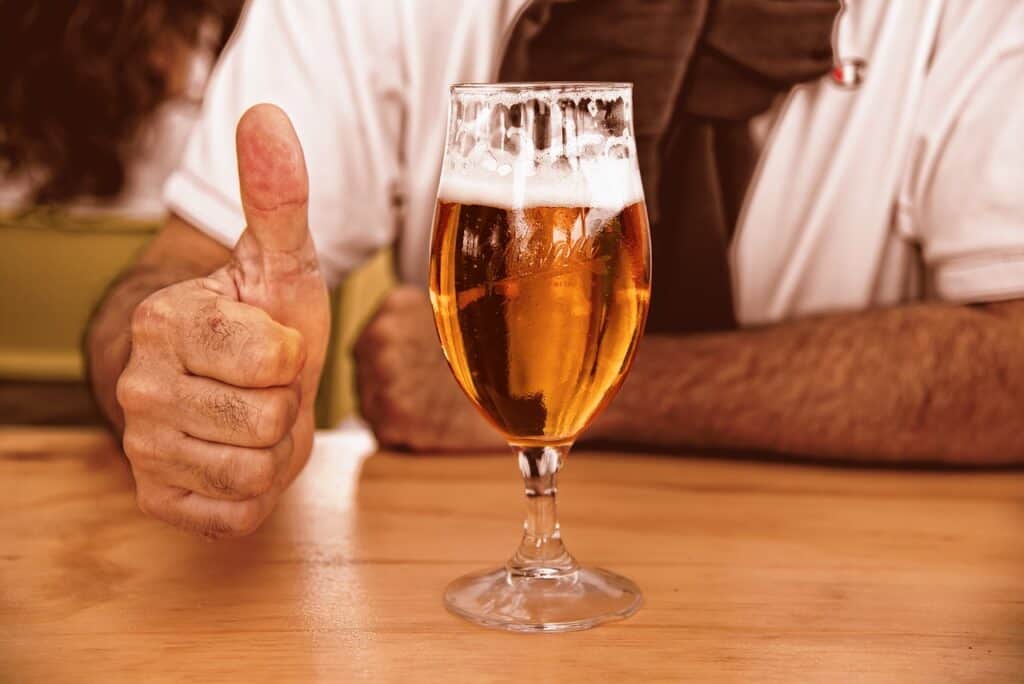 At People's Park Tavern in the East End, you'll find one of the best kid-friendly pubs in London; it also features one of the largest beer gardens in the city! With its tables, open areas, and outside bar, it's a crowd-pleaser for adults and kids alike. The soft turf in the tavern's garden is perfect for rambunctious kids to run around – and safe to fall down on, too. Note that People's Park Tavern can get quite crowded, particularly on a holiday like Father's Day, so be prepared for some competition for a table at the tavern!
Address: 360 Victoria Park Road, London, E9 7BT
At The Eagle in West London, you'll discover a laid-back vibe that low-key dads will love. The huge beer garden, complete with bean bags – for kids and adults alike – is a crowd-pleaser and perfect for a warm summer day. This affordable and tasty pub is a great place to bring the whole family.
Address: 215 Askew Road, Shepherd's Bush, London, W12 9AZ
We LOVE an epic riverside pub! And The Anglers is just that. Out past Richmond Park, this pub is technically outside of London and a bit of a hike to get to if you're staying in Central, but it's an awesome pub to visit all the same. It's one of the best riverside pubs in Londontown, and it's also child-friendly to boot. There's a play area, board games, a menu for kids, and even changing stations for infants. Adults, like Dad, will love the wide range of food options and tasty drinks.
Address: 3 Broom Road, Teddington, Middlesex, TW11 9NR
Where to Shop for Menswear in London
Men who love to shop (like my dad!) love a beautiful storefront, a bargain, and a pleasant in-store atmosphere. Here are a few London spots to take Dad if he likes clothes and shopping.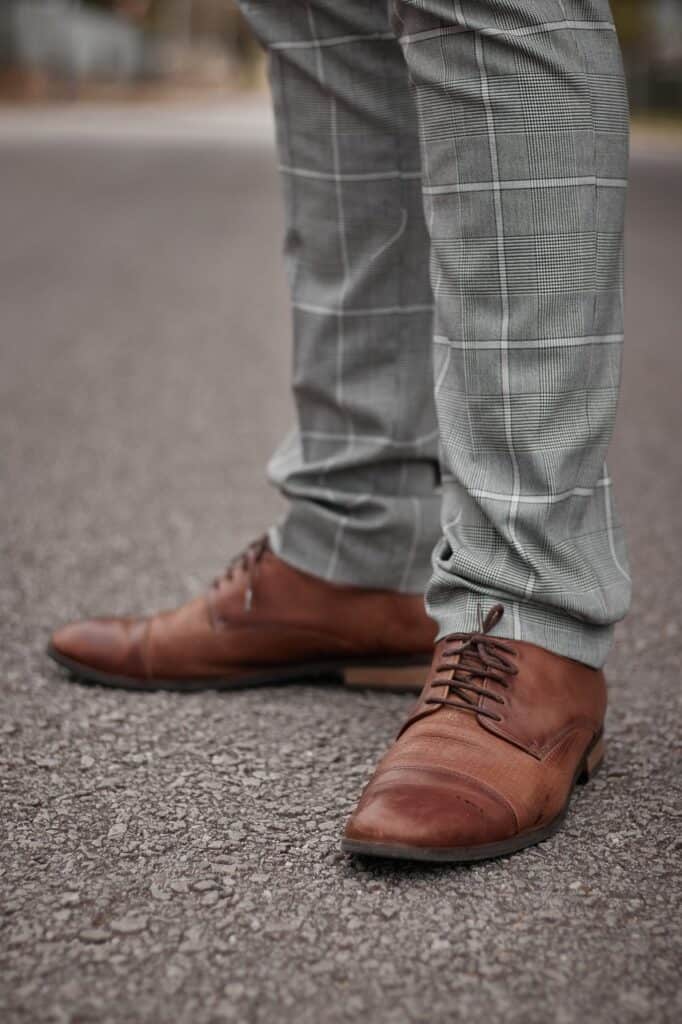 Do you want some Father's Day looks for Dad that are fit for a king? Look no further than Anderson & Sheppard, whose famous clients include a literal king – King Charles III, and also James Bond actor Daniel Craig, and other iconic men like Fred Astaire and Tom Ford. Anderson & Sheppard has been around since 1906, and they're famous for their double-breasted jackets and the "English drape cut." There are so many looks to love at this atmospheric shop.
Address: 32 Old Burlington Street, W1S 3AT
On Chiltern Street, you'll find John Simons, a luxury menswear shop known for tweed blazers, penny loafers, Oxford button-down shirts, and other evergreen items found in men's wardrobes. John Simons has been around for over 60 years, and these timeless "capsule wardrobe" pieces will be appreciated by even the most fashion-averse father.
Address: 46 Chiltern Street, London, W1U 7QR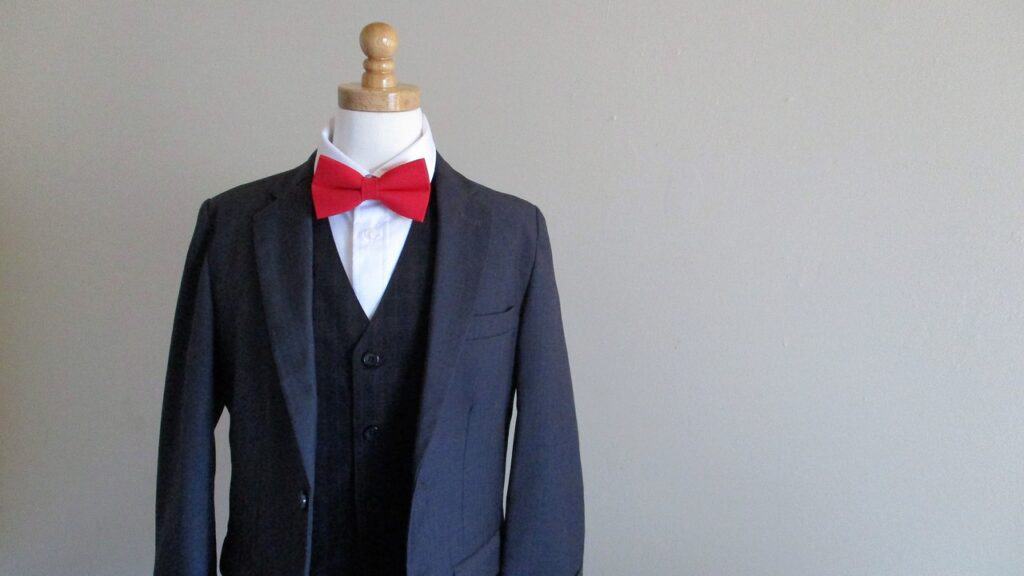 Also on Chiltern Street, there's Trunk Clothiers, which specializes in modern and sophisticated looks that are well-made and built to last. Trunk Clothiers has its own in-house label and also offers a broad range of other men's fashion brands, including De Bonne Facture and Resolute, to accommodate different tastes.
Address: 8 Chiltern Street, London, W1U 7PU
If your dad is into motorcycles and leather biker jackets, you'll want to pay a visit to Lewis Leathers, known for selling the original biker jackets. It's been called a "mecca of motorcycle and aviator style," and is the oldest biker-related clothing company in all of England. (It was founded in 1892.) Despite being over 100 years old, Lewis Leathers remains very popular and on-trend with the trendiest of people; its clients include trendsetter and music producer Pharrell Williams and more. Spend Father's Day shopping here with Dad to find some new looks he can rock on his next motorcycle ride.
Address: 33 Windmill St., London W1T 2JP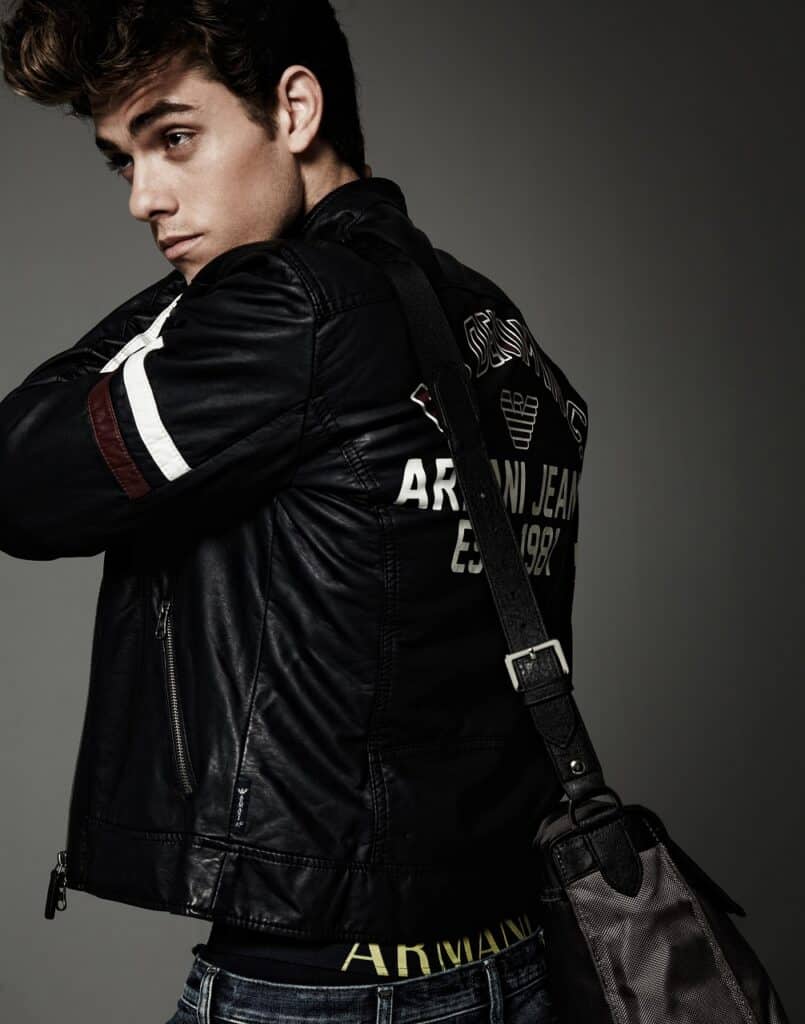 Where to Take Dad in London if He's a History Buff
London is one of the best cities in the world to explore if you're a history buff. And if your dad is one of those people who loves reading a World War II epic or watching a documentary about far-flung lands, then you've come to the right city to delight and excite him for Father's Day.
The Churchill War Rooms is an incredible underground museum in London full of information about Winston Churchill, World War II, and life and London during the war. This popular museum is, in my opinion, one of the most underappreciated landmarks in London. Forget Big Ben and check out the War Rooms – it's fascinating down in the bunker. Be sure to book your ticket ahead of time to avoid disappointment.
Address: Clive Steps, King Charles Street, London, SW1A 2AQ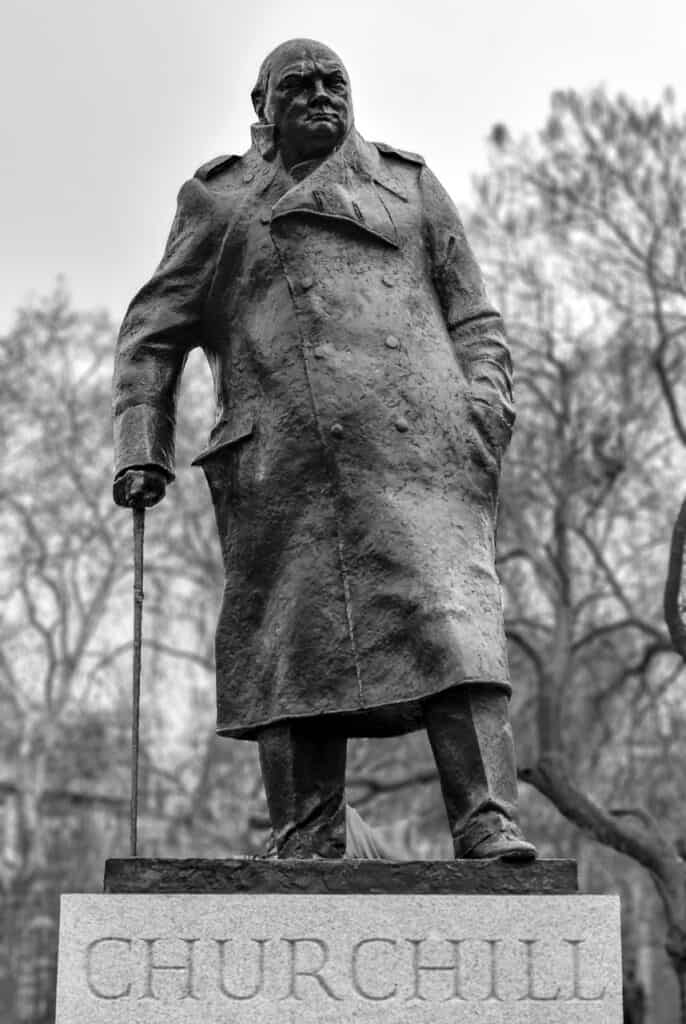 The historical Temple Church in East London was built by the Knights of Templar, which was the order of crusading monks who protected pilgrims traveling to and from Jerusalem during the 12th century. Temple Church was consecrated in 1185, and it's an awe-inspiring place seeped in history found in the heart of London.
Address: Temple, London EC4Y 7BB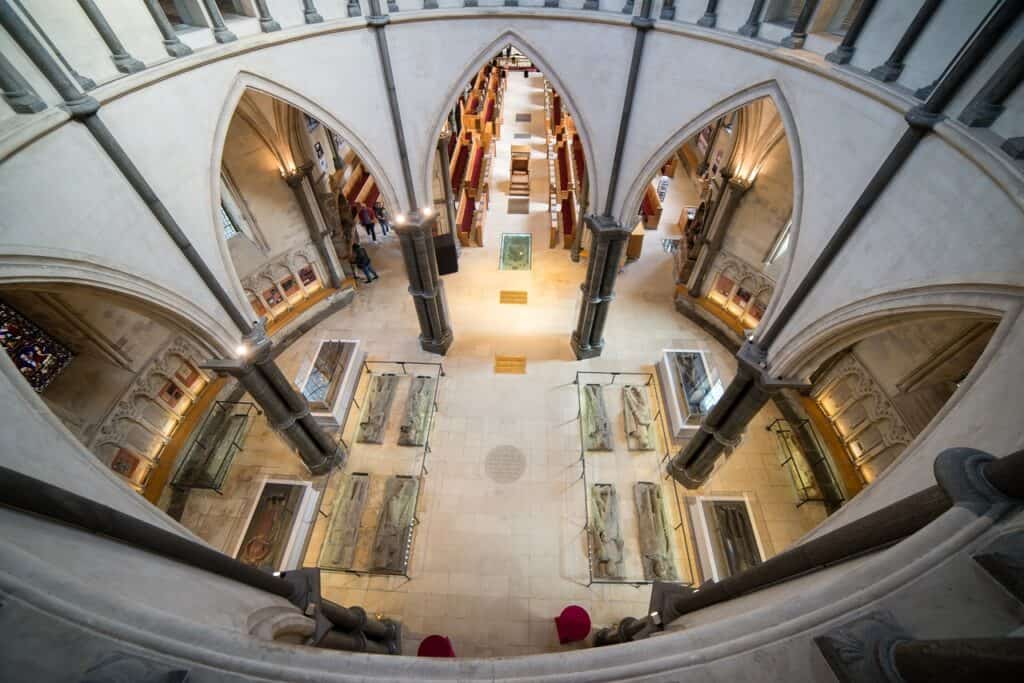 Visit the British Museum Via Private Tour
The British Museum is the ultimate history lover's paradise. It's one of the largest museums in the world and has over 80,000 artifacts from different periods throughout human history. Given its size and scope, it can be easy to get overwhelmed at the British Museum. Go with one of Fat Tire Tours' expert guides to accompany you and your family through this famed museum to have a bespoke and illuminating museum visit that you won't forget.
Address: Great Russell St, London WC1B 3DG
It's not a proper visit to London without seeing Buckingham Palace! And you may have heard there's a new king in town, too. In May, London witnessed the coronation of King Charles, and the city was alive with festivity during this exciting time.
Address: London SW1A 1AA

Anne McCarthy is the Editor in Chief of the Fat Tire Tours Blog. She is a contributing writer to the BBC, The Washington Post, The Guardian, Wired, and many more. She splits her time between the U.S. and Europe.