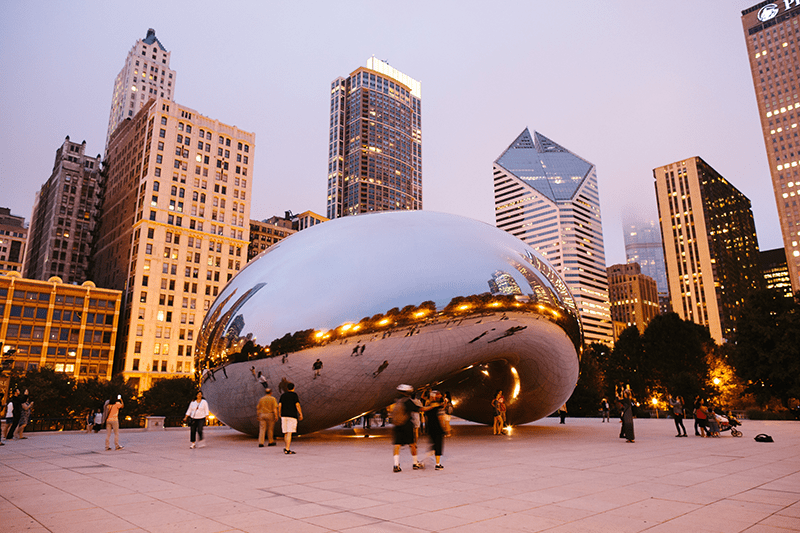 If I Could Choose Only One Thing to Do in Chicago…I'd Visit Second City
By Anne McCarthy
Feature image courtesy of Second City Chicago, photo by Frank Ishman
I am fortunate to be able to say that I know Second City inside and out.
As a former member of the Night Staff, a former student of the Training Center, as well as a former intern, I have the typical Second City story – I quickly fell in love with the place, and I could not get enough. More so than any apartment I lived in in Chicago, Second City was my home.
It's cliché to describe Second City as being like "a family," so instead I'll just say, it was like a cult. (Actually, now that I think of it, it was definitely more like a cult.)
What is Second City?
Where do I begin? Well, Second City is an infamous comedy theater with origins dating back to December 1959. Since then, it has become a mecca-like destination for comedy lovers and aspiring comedy performers and writers.
Second City was co-founded by Bernie Sahlins, Howard Alk, and Paul Sills, and its roots are based in improvisational games of Viola Spolin. In the 1960s, Viola Spolin and Paul Sills began teaching workshops in improvisation, thus bringing the art form to American masses. Second City is based in improvisation. Improv is used to create sketch comedy; the cast – along with the show's director and music director – string the sketches together in a cohesive, intelligent way to create a high-level, smart, hilarious sketch revue.
Witnessing intelligent and well-executed improv comedy feels like you're watching a magic show. There's that niggling question in the back of your mind that goes: How do they DO THAT?
Second City began in Chicago, but it also has operations in Toronto and Los Angeles as well. Additionally, the Second City touring companies perform around the world.
Why is it a Big Deal?
 Second City has churned out a massive boatload of legendary comedy performers who have entertained Americans for generations and made indelible marks on society. It is often called the "Harvard of Comedy." The best of the best can be found at Second City.
Many Second City performers go on to perform in the upper echelons of comedy, including at Saturday Night Live, where many have become cast members throughout the years. Notable Second City alumni is a list as long as your leg, but here are a few of my favorites:
Bill Murray, John Belushi, Gilda Radner, Martin Short, Tina Fey, Steve Carell, Rachel Dratch, Stephen Colbert, Chris Farley, Aidy Bryant, John Candy, Mike Myers, Jordan Peele, Dan Aykroyd, Tim Meadows, Amy Poehler, Alan Arkin, and Ed Asner.
(Of note: Second City alumni frequently come to the theater to sit on the bench and watch the show, and when they do happen to be there, they will often participate in the improv set following the show, which is free to watch and worth sticking around to see.)
Second City alumn and writer on Comedy Central's "The Opposition with Jordan Klepper," Steve Waltien, said of Second City and its ties to Chicago:
"Second City is quintessentially Chicago because the comedy comes from the gut. It's character-based, roll-up-your-sleeves and sit in the moment comedy. The coasts are zippy, shallow and fast. Second City is deep-dish satire that leaves you full and satisfied. Scenes are developed through improvisation rather than solo writing which means the actors engage each other and their audience with a midwestern boldness, unafraid of what they'll find."
If you're looking to learn more about Second City, Tina Fey's book, Bossypants, and Amy Poehler's book, Yes Please, both go into great detail about their time writing and performing at Second City. (There's also a fantastic list on the Second City website which offers 54 little-known facts about the theater.)
View this post on Instagram
Planning Your Visit
You can book tickets online, or take a gamble and swing by the box office on the day of the performance. Be warned, though: tickets are often sold out on Friday and Saturday nights for the Second City Mainstage. And during summer, they sell out especially quickly. If you want to ensure you get to see today's improv comedy greats in all their glory, book your seats early.
Tickets vary in price, depending on which show you are seeing. Currently, one ticket to the Mainstage show is $41.
The theater is located at 1616 North Wells Street, right in the heart of Chicago's beloved Old Town neighborhood.
There is parking available in the Piper's Alley garage, and paid, on-street parking too. If you're coming by public transport, the Sedgwick Brown Line stop is one of the closest stops, and there are many buses that will plop you near to the theater as well.
It is advisable to arrive at the theater early to get a good seat, and to get your food and drink orders in early, too! The theater offers a wide range of cocktails, beers, wines, and sodas, along with bar food like chicken fingers, nachos, and fries. (At Second City's Up Comedy Club, the menu is a bit more upscale, with full meal options.)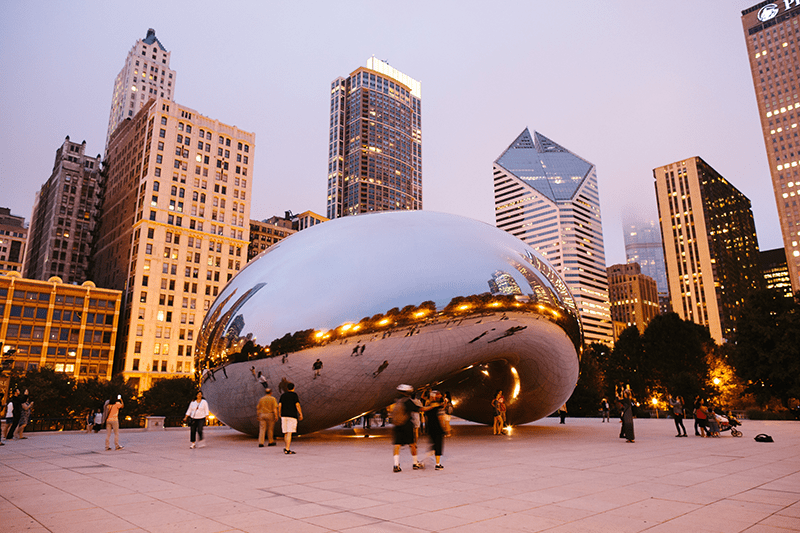 Pre-Show and Post-Show Activities
If you fancy a bit to eat before the show, Twin Anchors in the Old Town neighborhood is – like Second City – a Chicago institution. Its barbequed baby-back ribs are legendary. Frank Sinatra was a big fan.
And, if you're looking for a post-show tipple, head across the street to the Old Town Ale House on North Avenue, where you're bound to run into some Second City staff or performers. It's open late, the beer is cheap, and it's always a good time. The Ale House has seen it all, and it has served as the go-to watering hole for generations of comedy legends and upstarts.
Chicago has so much to offer its visitors. If you'll be in Chicago for a bit, stop by Fat Tire Tours and hop on one of our bike tours! We may not be trained comedians, but we assure you that you will have a fun-filled time on our tours.
[maxbutton id="1″ url="https://www.fattiretours.com/chicago" text="Explore Chicago with Fat Tire Tours!" ]