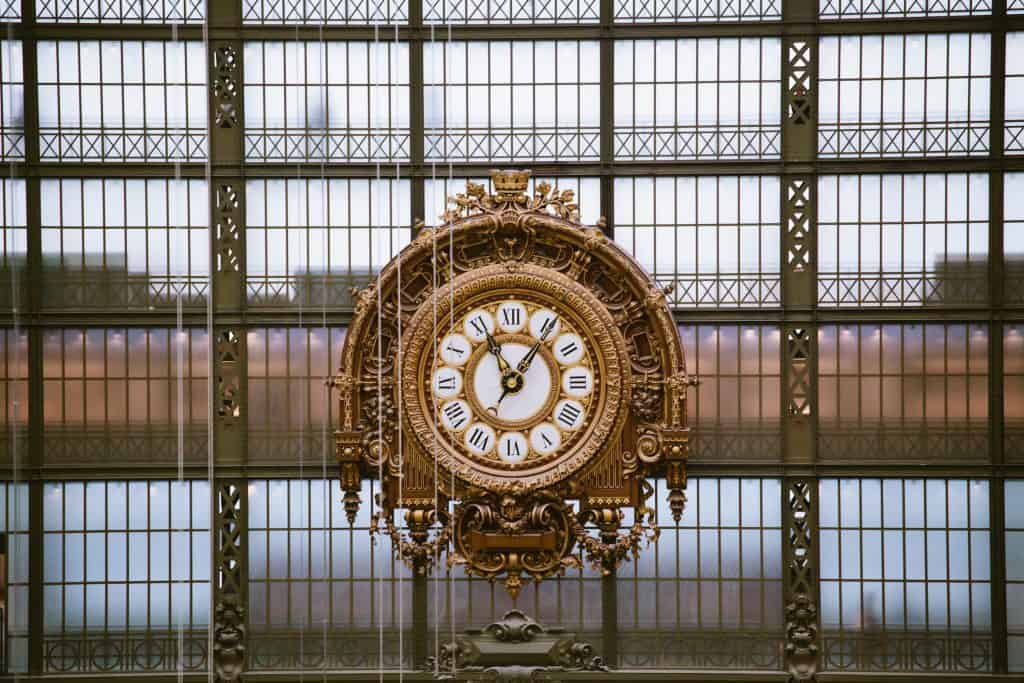 What to See and Do in the 7th Arrondissement of Paris?
by Caitlin Vance
With the Eiffel Tower looming as its crowning jewel, the 7th arrondissement lies on the city's west end, nestled on the left bank of the Seine River. But there's much more to this affluent, chic district than the iconic tower– which is why I'm choosing not to focus on that most celebrated of Parisian monuments here, and instead give you some pointers on what else there's to see on this side of town. Make sure to reserve some time on your next trip to explore these fascinating spots.
Musée d'Orsay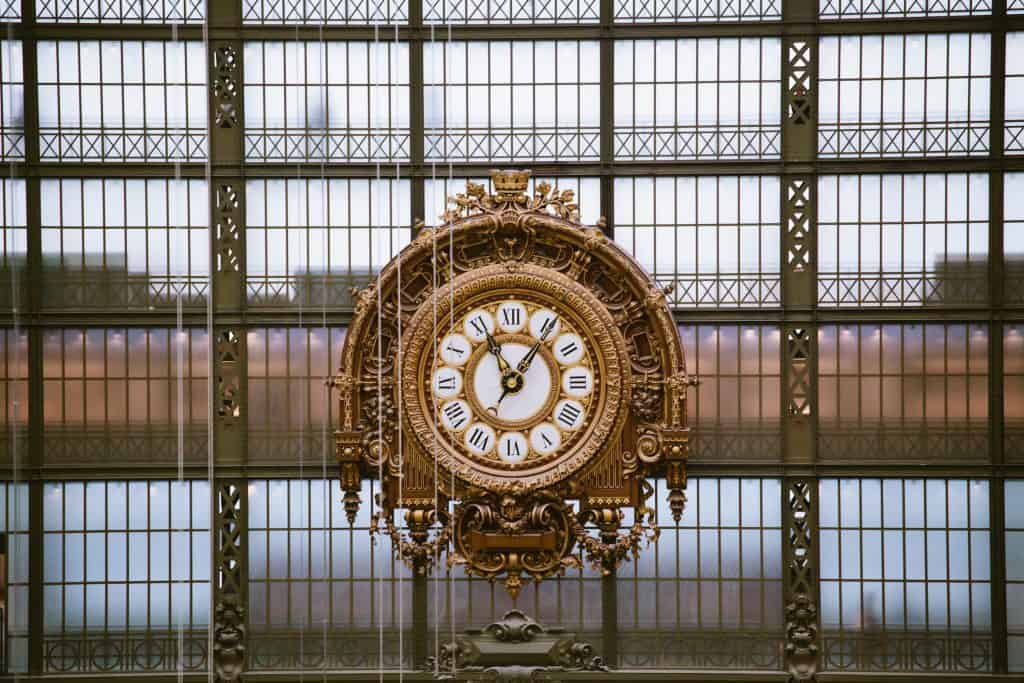 Surely holding one of the world's most breathtaking collections of impressionist and expressionist art, as well as sculpture and design from the period 1848-1914, the Orsay Museum is a gem that no one should miss. Enjoy works from the likes of Monet, Manet, Gaugin, Delacroix, and Degas in the museum's splendid permanent collection, which is housed in the airy former Orsay train station (complete with a dramatic and gorgeous original clock).
Location: 1 Rue de la Legion d'Honneur
Métro: Solferino (Line 12)
RER: Musée d'Orsay (Line C)
Tel: +33(0)1 40 49 48 14 or +33 (0)1 40 49 49 78
Assemblée Nationale (Palais Bourbon)
Not far from the Orsay on the banks of the Seine sits the home of the French Parliament's lower house (Chamber of Deputies). The Palais Bourbon was built in 1722 by the then-Duchess of Bourbon, and parliamentary sessions meet here regularly, as do sessions of the National Assembly. Visits with guided tours are possible, and you can also view some of the open sessions, but check the official website as hours vary.
Métro: Assemblee Nationale or Invalides
Champ de Mars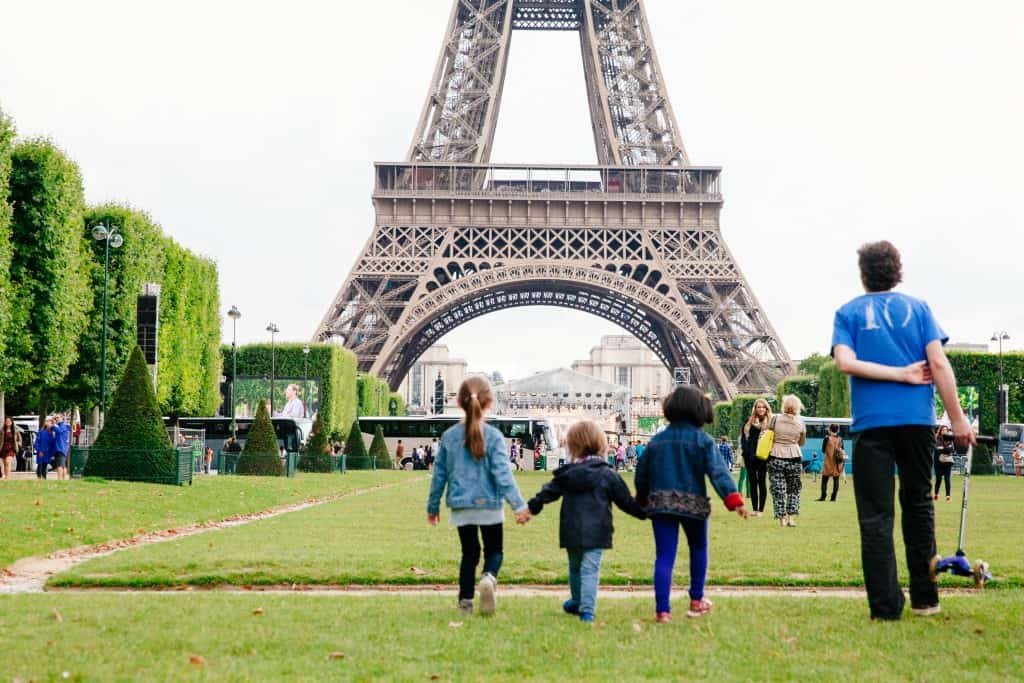 This large, pomp-filled park and walkway leads up to the Eiffel Tower and the Ecole Militaire, and has a longstanding history as a celebratory spot for military and revolutionary victories. Today, it mostly serves as a pleasant– not to mention grandiose– spot for a picnic or a stroll, and for admiring the Eiffel Tower from a dramatic perspective.
[maxbutton id="1″ url="https://www.fattiretours.com/paris/attractions/eiffel-tower" text="Skip the Line to Eiffel Tower!" ]
Getting There: Métro La Motte-Picquet–Grenelle or Ecole Militaire are the closest stops.
Les Invalides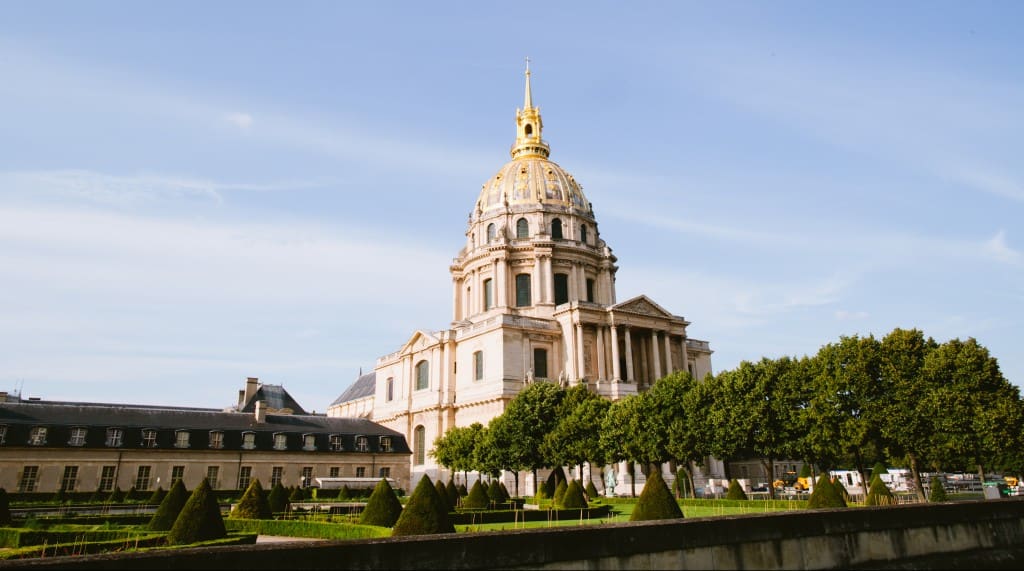 The "Invalides" was once, as the name may suggest, a hospital and convalescent home for injured soldiers, and was built by the "Sun King", Louis XIV. It also houses the tomb of Napoleon Bonaparte. The Army museum onsite is a must-see for those interested in military history and objects.
Getting There: 129 rue de Grenelle
Métro: Invalides
Musée Rodin
Fans of sculpture will adore this small but impressive museum and garden dedicated to the work of one of France's finest sculptures, Auguste Rodin. From famous pieces like "The Thinker" to whimsical bronze tributes to the novelist Honoré de Balzac, and a special room with works from Rodin's protege and brilliant sculptor Camille Claudel, this museum is one of Paris' most breathtaking, but is often overlooked.
Getting There: 79 rue de Varenne
Métro: Varenne, Invalides
For Market Lovers: Rue Cler
Nearby the Rodin museum and the Ecole Militaire metro stop is one of Paris' most charming market streets, rue Cler. Inhabited by top-notch fruit, vegetable, cheese, meat and fish vendors, it's also a very pleasant place for a leisurely stroll.
Musée du Quai Branly
This newcomer to the Paris museum scene was commissioned by former French President Jacques Chirac and is consecrated to the arts and artifacts of Asia, Africa, the Americas and Oceania. The gorgeous, ecologically sound building complete with green walls was designed by celebrated architect Jean Nouvel.
Getting There: 37, quai Branly
Métro/RER: M Alma-Marceau, Iena, Ecole Militaire or Bir Hakeim; RER C– Pont de l'Alma or Tour Eiffel
Tel : +33(0)1 56 61 70 00
Want to get a broader perspective of Paris while having some fun on two wheels? Why not consider booking a day bike tour of the city, and own those Parisian streets? The Paris bike night tour is equally fun, and is a great way to see areas like the 7th arrondissement, which are enchantingly lit up at night.
[maxbutton id="1″ url="https://www.fattiretours.com/paris/tours-activities#ActivityType=bikeTours" text="Book a Paris Bike Tour!" ]