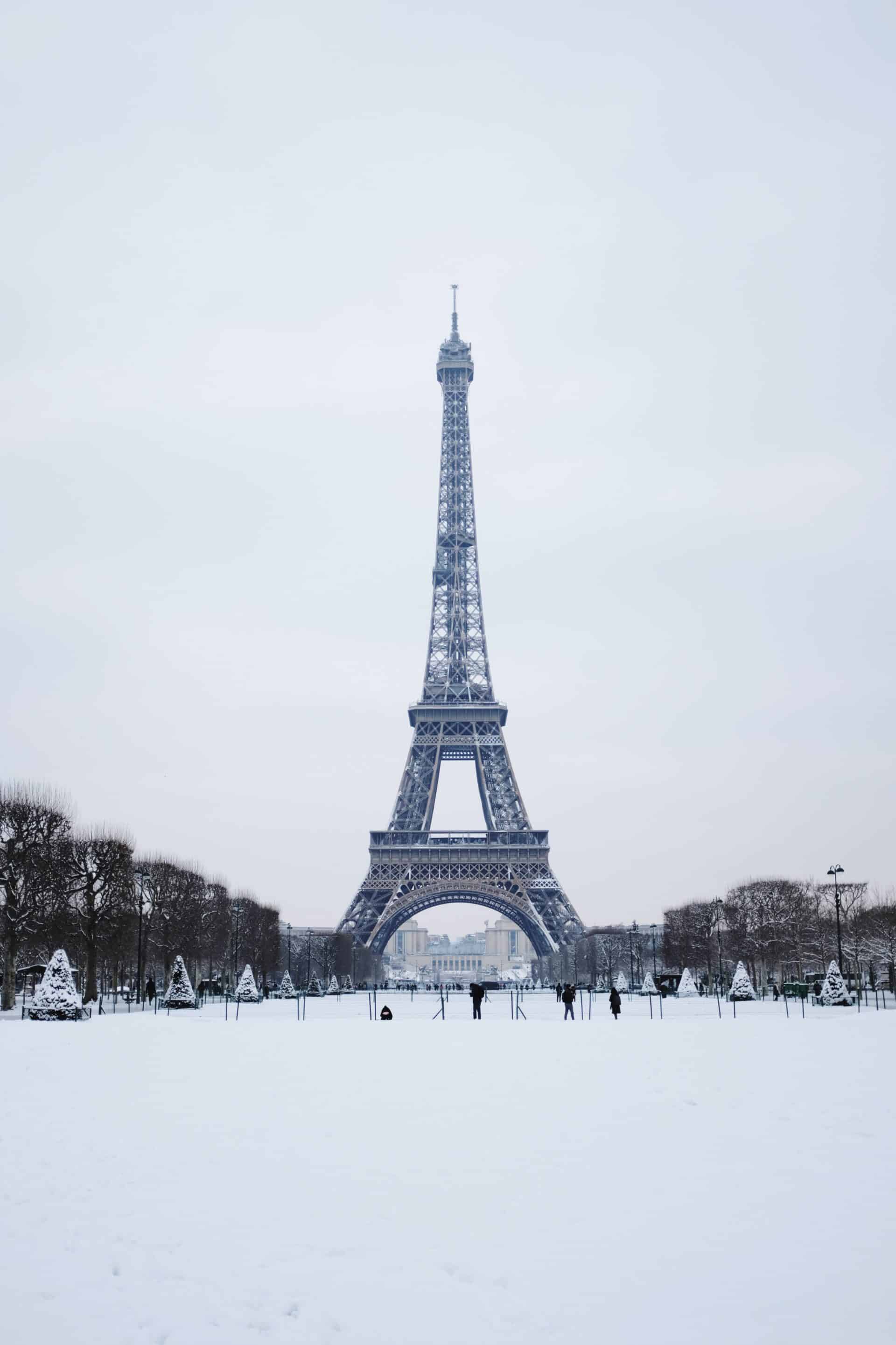 Everyone has their own opinion about when is the best time to visit Paris, so we've put together a little summary of what Paris is like in each season in order to help you pick the perfect month.
Spring
Springtime in Paris is really beautiful, but unfortunately this fact is not unknown, and the months of March-May are the busiest of the year. If you don't mind sharing the experience, then Spring is perfect for catching Paris blossoming under a light, fresh sunshine. It's a great time to discover the different parks and gardens around the city. You could also escape the crowds and visit some of the lesser-known places in Paris, or take the train and explore the surrounding countryside such as the neighboring Loire valley with its famous vineyards and castles. If you're thinking about visiting the tourist hotspots, you might want to sign up for a skip-the-line tour.
Summer
Be warned, August is very quiet in Paris, with most of the locals on holiday. But if you prefer your Paris calmer, then this might be the season for you. Just because the Parisians are away does not mean there is nothing to do. Read a book or play in the fountains along the river at Paris Plages (Paris beaches); go to one of the many Summer festivals; or simply stock up at a food market and go for a long and lazy picnic in the sunshine.
Fall
Fall is when all the Parisians go back to work/school after the holidays. Everyone has that post-vacation glow, and a rejuvenated bounce in their step. The temperature is cooler, and early mornings even have a crisp bite in the air. The leaves turn golden and the days get shorter. This is the season for wrapping up warm and going for a long walk along the river, or a guided tour, before jumping into a café for a cup of hot chocolate or a glass of full-bodied red wine. Yum.
Winter
If galleries, museums, the theater and long dinners are your idea of a perfect vacation, then I recommend you come over in the winter months. Plus, if you come in November or December you'll see all the holiday lights. It's a cliché, yes, but there is nothing quite as romantic as watching the Eiffel Tower glitter in the wintery dark, especially if you're being whisked off to a restaurant just after. Oh, and of course if you come during the Sales, and as long as you have a little bit of space in your suitcase, you could always do some Christmas shopping too!