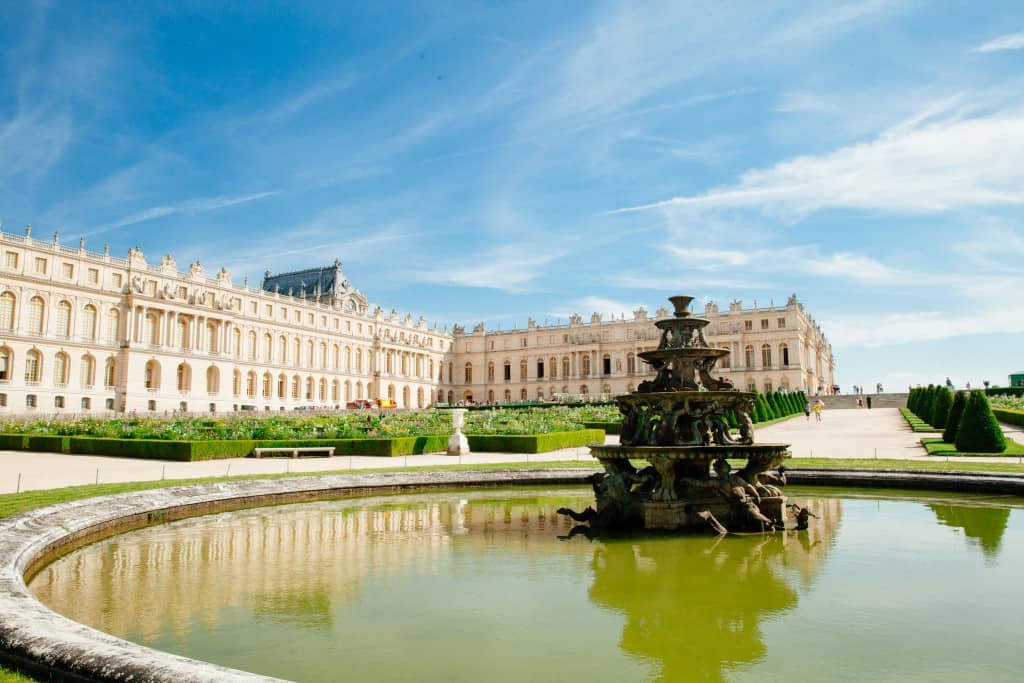 If this is your first visit to Paris, you'll probably want to stick to the traditional tourist sites in the center of town. But, for seasoned visitors to the City of Light, why not go a little farther this time? Parisians might get a little snooty about life outside "Le Périphérique" (the belt highway that encircles the city) but that's not to say that the suburbs haven't got plenty to offer the curious tourist! 
Saint Denis
When you say "Basilica", most will reply "Sacré Coeur". But did you know there's an (arguably) even more impressive one located out in Paris' northern suburbs? The Basilique saint Denis dates back to the year 475 AD, and is considered by many to be the very first example of a church built in the gothic style. Apart from three exceptions, every French king from the 10th to 18th century is buried here, which is why the basilica is known informally as the royal necropolis of France.
1 Rue de la Légion d'Honneur
93200 Saint-Denis
Metro: Line 13, Basilique de saint Denis
Stade de France
Staying in the same suburbs, let's move away from death and royalty, and onto…sport! Not far from the basilica is the famous Stade de France, the country's national stadium. It can hold up to 80,000 spectators and is not just used for sporting events but also for concerts. Tickets are snapped up early, so have a look online before coming over to Paris to see what's on.
Stade de France,
93216 Saint-Denis
RER: B & D
Metro: Line 13, Saint-Denis Porte de Paris
The Cube
If you prefer your culture more contemporary and aren't really a sports fan, try a visit to Le Cube, an establishment in the western suburb of Issy-Les Moulineaux entirely dedicated to digital creation. They host talks as well as permanent and temporary exhibitions. It's a must-see for digital natives who are interested in the collaboration of art and technology.
20 Cours Saint-Vincent,
92130 Issy-les-Moulineaux
RER C: Issy
http://www.lecube.com/
Exploradome
What about for the younger technological generation? The Exploradome is an interactive science museum that is popular among French families looking for an alternative to stuffy "look don't touch" exhibitions. It's a fun place to bring the kids, especially those who are interested in science. It's in the south-east district of Vitry-sur-Seine, and is an easy 15 minute train ride from central Paris.
18 Avenue Henri Barbusse,
94400 Vitry-sur-Seine
RER C: Vitry-sur-Seine
Parc de Sceaux
To make the most of France's sunny spring weather, we highly recommend a visit to the Chateau de Sceaux and its stunning park. Because it's not in the city (you have to take the RER B then a short walk) it sees fewer visitors, making it a peaceful escape from the hustle and bustle. Bring a picnic and enjoy the fountains, lake and ornate gardens (almost) all to yourself.
Château de Sceaux
92330 Sceaux
RER B: Parc de Sceaux
Versailles
Of course, we couldn't forget the famous Versailles chateau and its gardens! However, the one complaint that many tourists have when visiting Versailles is the length of the queues to get into the castle. We've got that one sorted for you: by going on a Skip the Line – Versailles Chateau & Gardens Tour with one of our specialist guides, you'll not have to worry about waiting in line, plus you'll enjoy a delicious lunch at a local restaurant and find out everything you've ever wanted to know about Versailles.
Place d'Armes, 78000 Versailles
RER C: Versailles Chateau