By Anne McCarthy
Barcelona and bookstores go together like peanut butter and jelly. There are some gorgeous bookstores in Barcelona that awaken the bibliophile in all of us!
As Spanish author Jorge Carrión once observed during a walking tour of Barcelona's librerías (as outlined in The Guardian), he wisely said, "Every bookshop is an invitation to travel." (Carrión also lectures at Barcelona's University of Pompeu Fabra).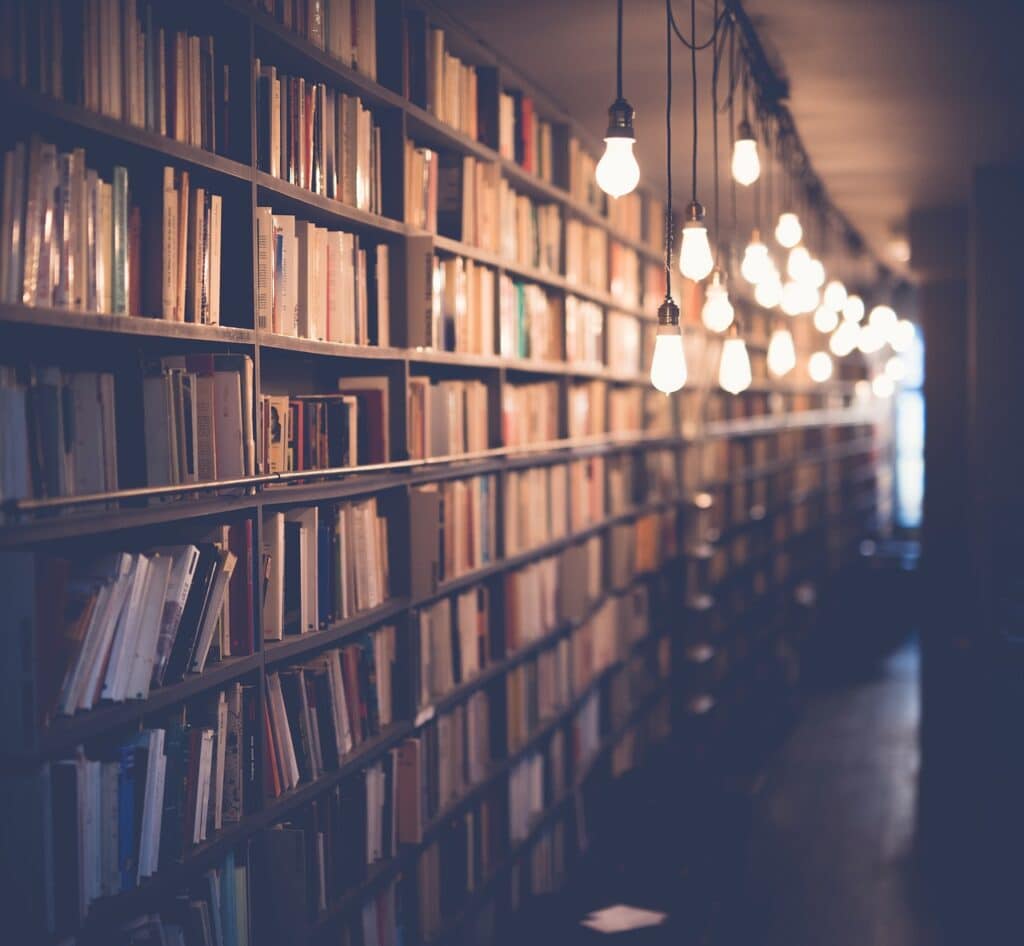 Barcelona, situated on the northeast coast of Spain, is a gorgeous and vibrant city full of countless treasures to unearth, from bookstores to bike tours and beyond! If you're keen to see Barcelona by bike – and it is, arguably, one of the best ways to experience the city – be sure to book a tour with Fat Tire Tours Barcelona!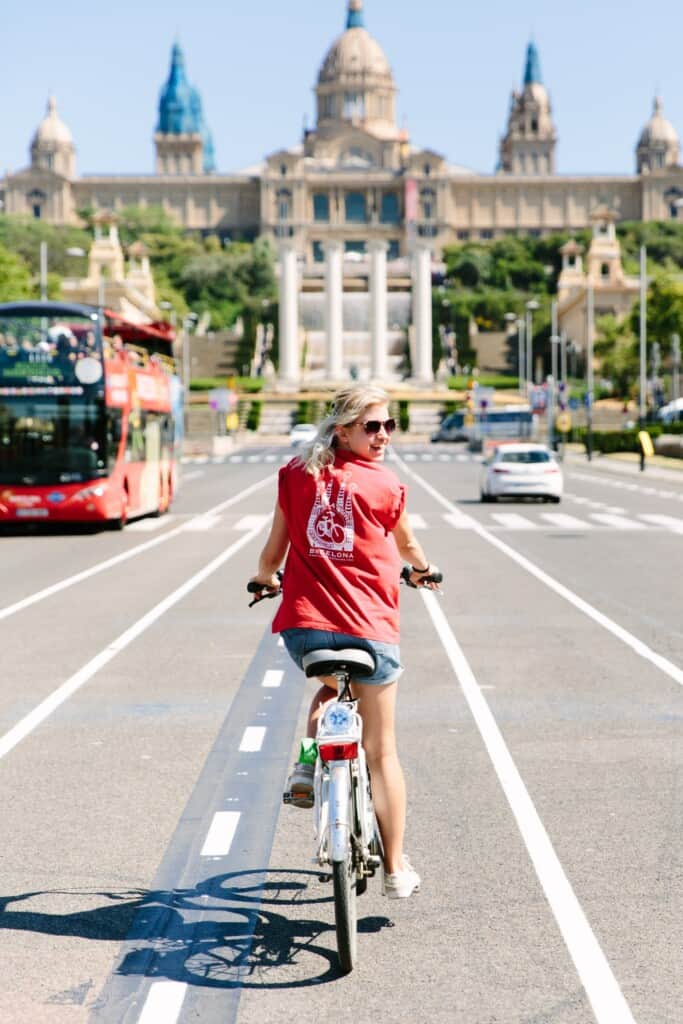 We have some epic offerings, like our ever-popular Barcelona City Bike Tour, which takes you around the city on a 4-hour journey during which you'll learn all about the history of the city and see some of its most famous sites. Along the tour, there's a stop at a beach bar where you can unwind, sip a cocktail or coffee, and relish in the good life that Barcelona has to offer.
In the mood for some authentic Spanish cuisine? Book our Barcelona Tapas Tour! On the tour, our expert Barcelona guide will lead you around to some of the best tapas bars in the area. You'll also get to sip on some Cava (Spanish sparkling wine); let the bubbles dance on your tongue as you enjoy the magic of a night out in Barcelona.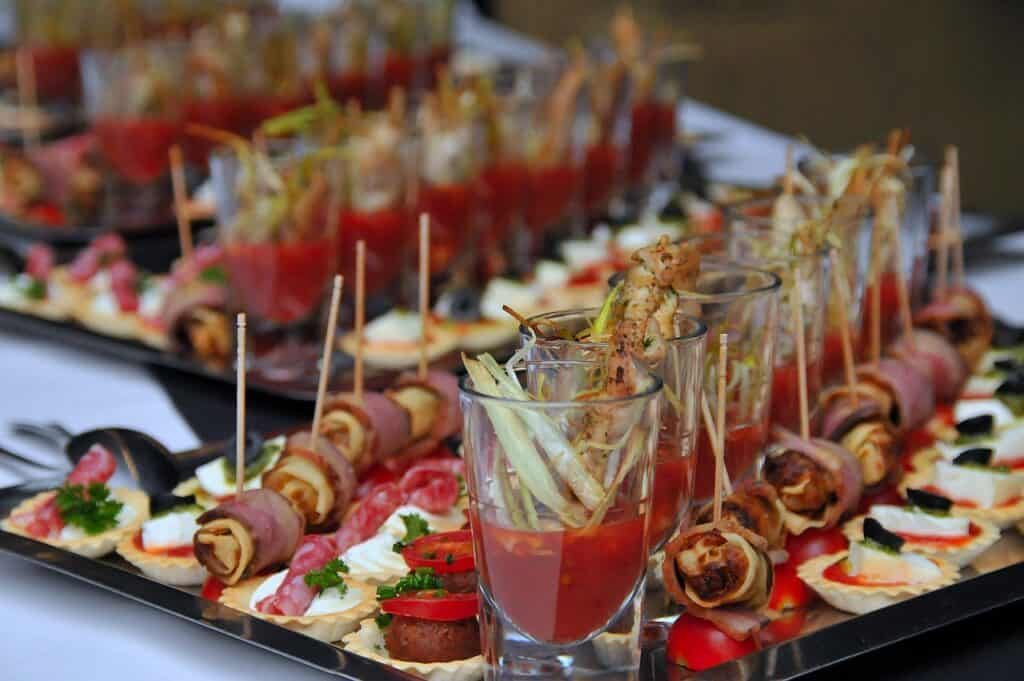 And perhaps in between all the sightseeing action, you may want to do some bookstore browsing for a new read for yourself or a souvenir for someone back home.
Here's a roundup of some of our most favorite bookstores in Barcelona.
There are multiple locations of La Central in Barcelona, but the one at Carrer de Mallorca 237 is especially enticing thanks to a cute upstairs café that includes a terrace and tasty pastries. La Central also features an English language section for English speakers to get their latest literary fix. Other sections of the bookstore, like science and art and history, also offer some books in English, too. La Central has been called "the most complete bookstore in town," thanks to its wide selection.
Address: Carrer de Mallorca 237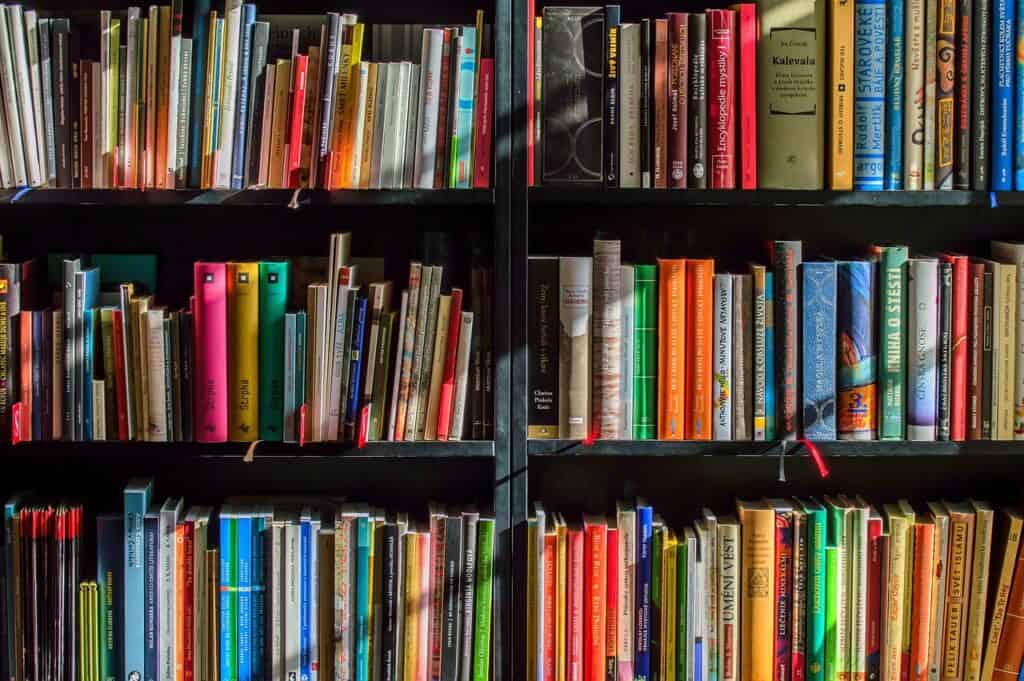 Taifa is found right near Cinema Verdi and thus has a large selection of books focused on films and also theatre. This bookstore has been dubbed "loveable," and it has a secondhand section towards the back of the shop, where you can find books on a budget.
Address: Carrer de Verdi 12
While La Central does, indeed, have a plentiful selection of English-language books, it's no match for Come In, which is arguably the best English-language bookshop in all of Barcelona. It features books written in English about art, academics, dictionaries, classic literature, and even children's books. There's something for everyone at Come In. As the name beckons, come on in, and do some book shopping here!
Address: Carrer de Balmes 129bis
Dubbed a "haven for all bibliophiles, but especially those with wanderlust," Altaïr is where you need to go if you're a globetrotter who loves a travel-related read! At this two-story bookstore, you'll find a bevy of books to sate your travel appetite and inspire future adventures!
Altaïr features welcoming armchairs you can sink into as you pour over a travel guidebook for far-flung places like Japan or Australia or South Africa. The maps section of the bookstore offers handy maps and guides for all your jetsetting needs. Note that the stock of English-language books is somewhat limited here. Although, there are English Barcelona guidebooks and walking tour books. If you forgot to pack your travel journal for your trip around Spain, they've got plenty of those on offer, too.
Address: Altair, Gran Via de les Corts Catalanes, 616
This bookshop has been around since 1975, and it's something of an institution in Barcelona among the intellectual and literary types. Documenta is the go-to spot if you're seeking high-brow books on history, philosophy, art, film, and literature. At Documenta, in the back of the store, there's an area where the bookshop hosts literary discussions and various readings. This aspect of it makes it reminiscent of Paris's Shakespeare & Company bookstore.
Address: C/ de Pau Claris, 144, 08009
Fatbottom is where you can go for all your comic-related needs! This shop isn't just for kids, though – it's for everyone. The Raval-located store is chockfull of graphic novels and comic books.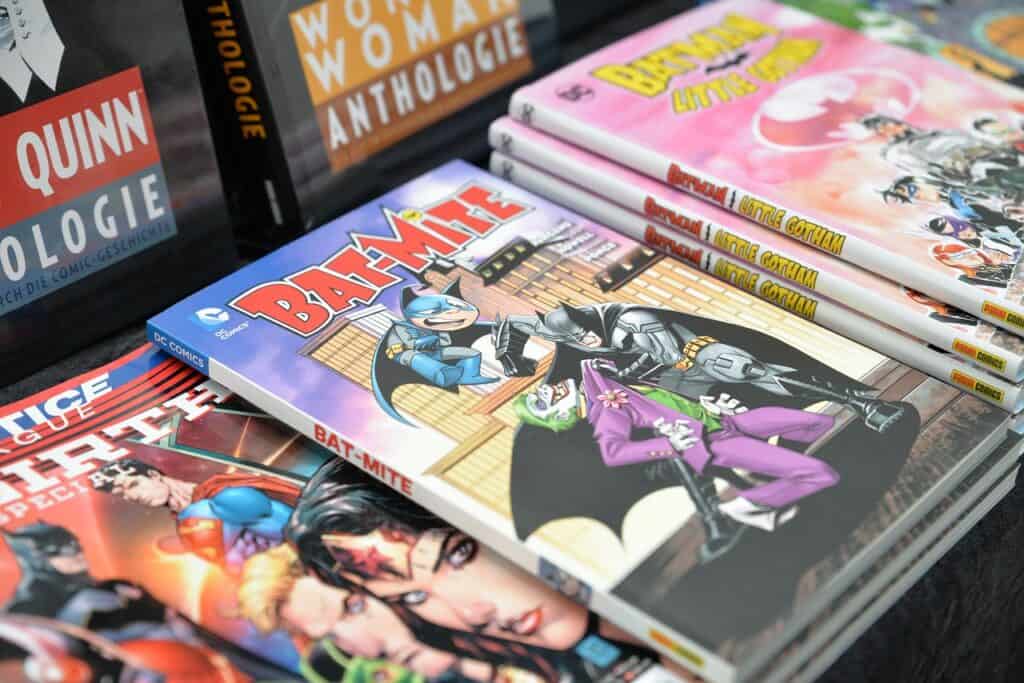 The interior of the small store is stuffed with amazing reads, and the helpful and friendly staff can point you toward a story that's just right for you. The shop also hosts comic book related events, workshops, and lectures, if you're a big comic book fan and want to learn more about the culture.
Address: C/ de la Lluna, 21, 08001 Barcelona, Spain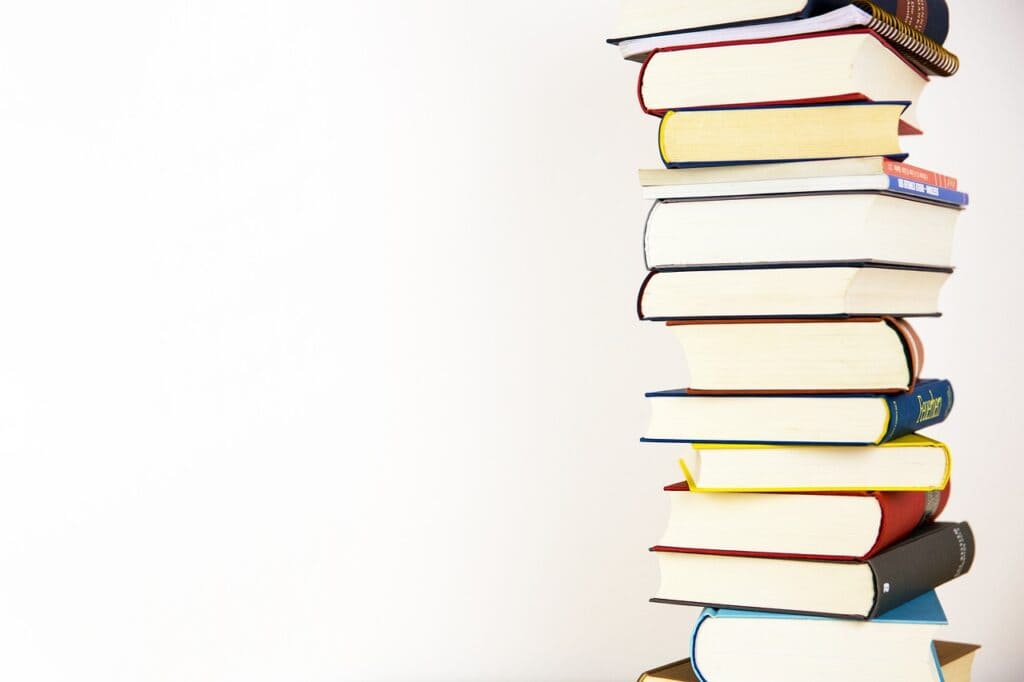 Laie has a wide selection of fiction, philosophy, and arts-related books, and it's perfect for relaxed, bookstore browsing. There's also a decently sized selection of English language books, particularly classic fiction and contemporary. Laie is also where you'll find a huge selection of high-brow literary magazines, like Granta, and more. The café upstairs at Laie offers a nice respite where you can sip on a coffee or even a glass of wine while pouring over your new purchases.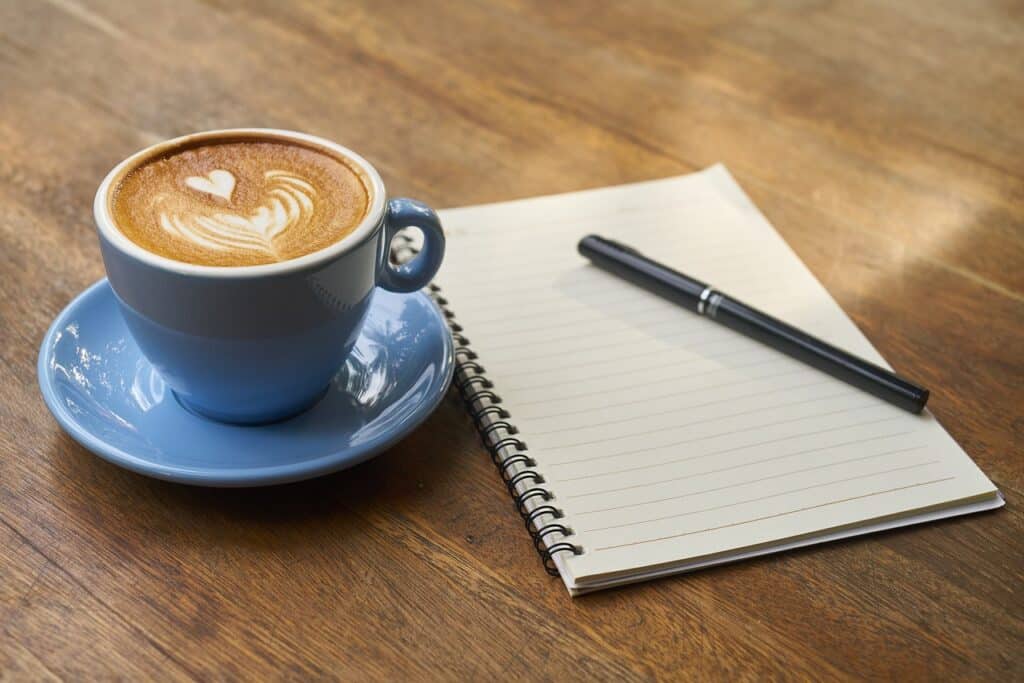 Address: C/ de Pau Claris, 85, 08010 Barcelona, Spain
Let us show you around on your next Barcelona adventure! Book at tour with Fat Tire Tours Barcelona today!

Anne McCarthy is the Editor in Chief of the Fat Tire Tours Blog. She is a contributing writer to the BBC, The Washington Post, The Guardian, Wired, and many more. She splits her time between the U.S. and Europe.