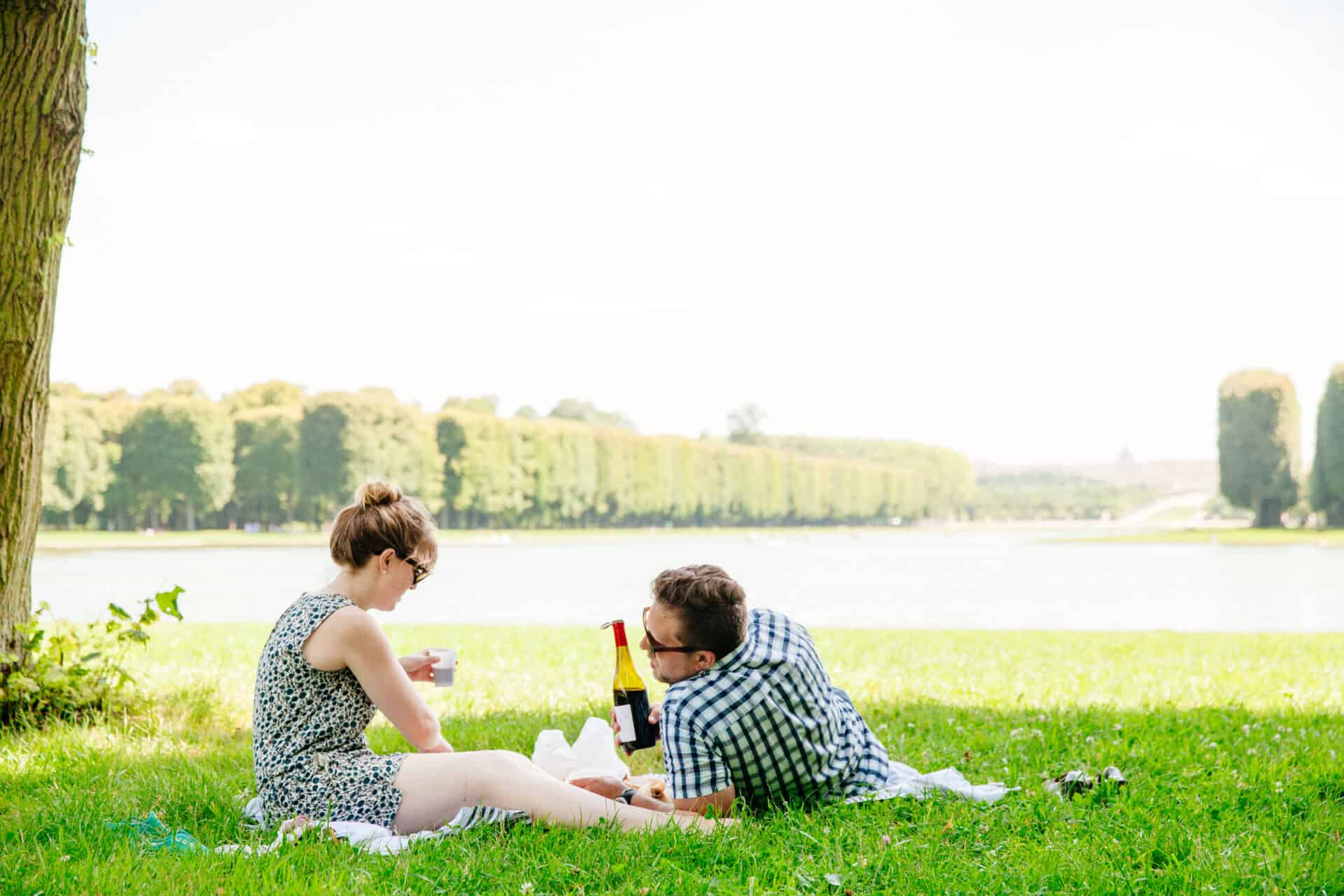 Packing the Perfect French Picnic
Whether it be on the banks of the river Seine, on a blanket at the Luxembourg garden or high up on the slopes of the Buttes-Chaumont Park, a picnic is a must-do during Paris' sunny seasons. Get a basket (or just a plain shopping bag) and a blanket, and take your friends, family or a loved-one to a traditionally French picnic en plein air (outdoors)! 
[maxbutton id="1″ url="https://www.fattiretours.com/paris/tours/paris-picnic" text="Join Us on a Parisian Picnic Experience" ]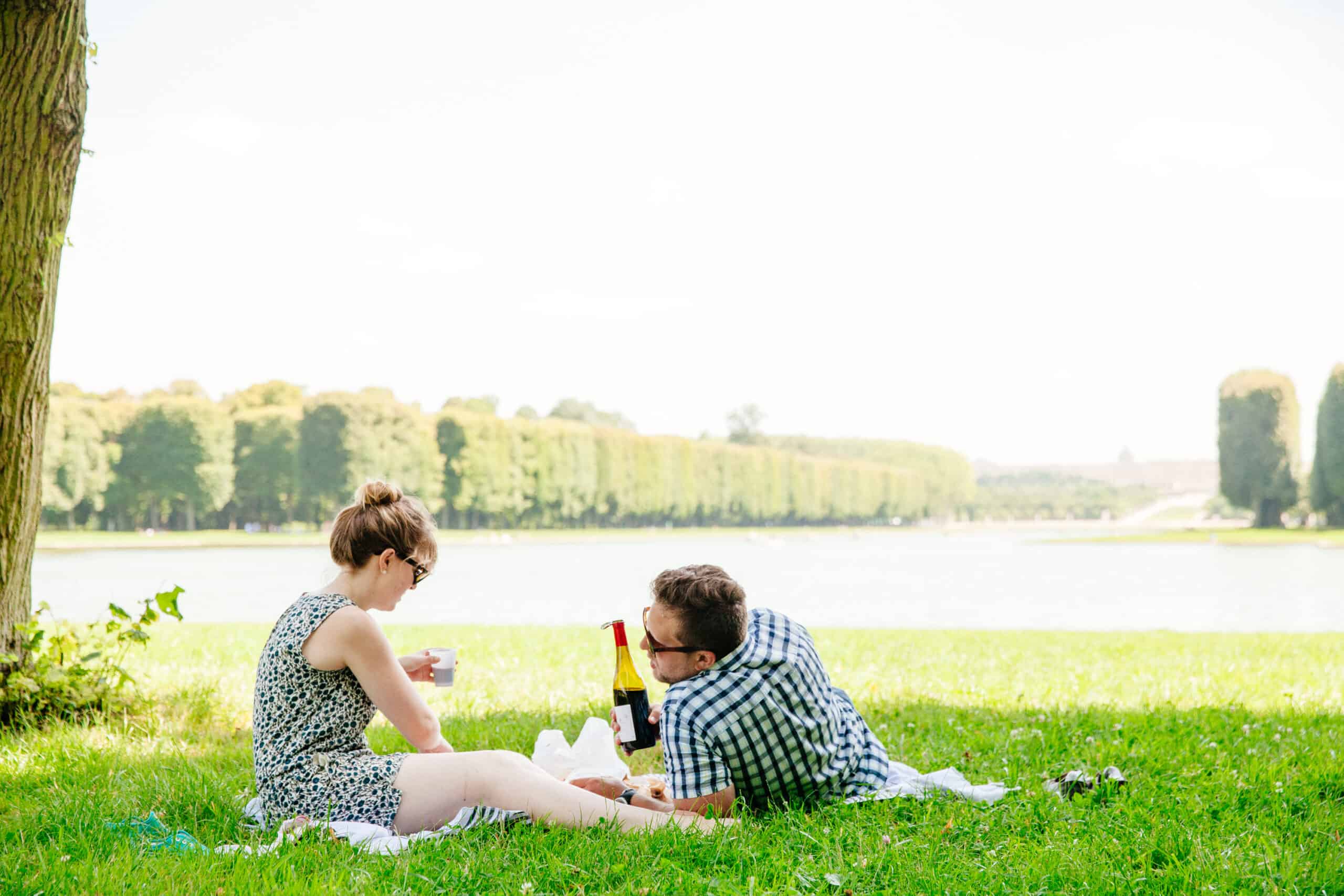 The most important ingredient of your picnic is the baguette. The French take bread quality very seriously. Don't buy bread from the store – go to a boulangerie (bakery) instead and pick up a freshly-baked baguette that's crunchy on the outside but soft and fluffy on the inside. We especially love the seeded ones! If you do have to go to the store, don't be afraid to give your baguette a squeeze to feel how hard it is.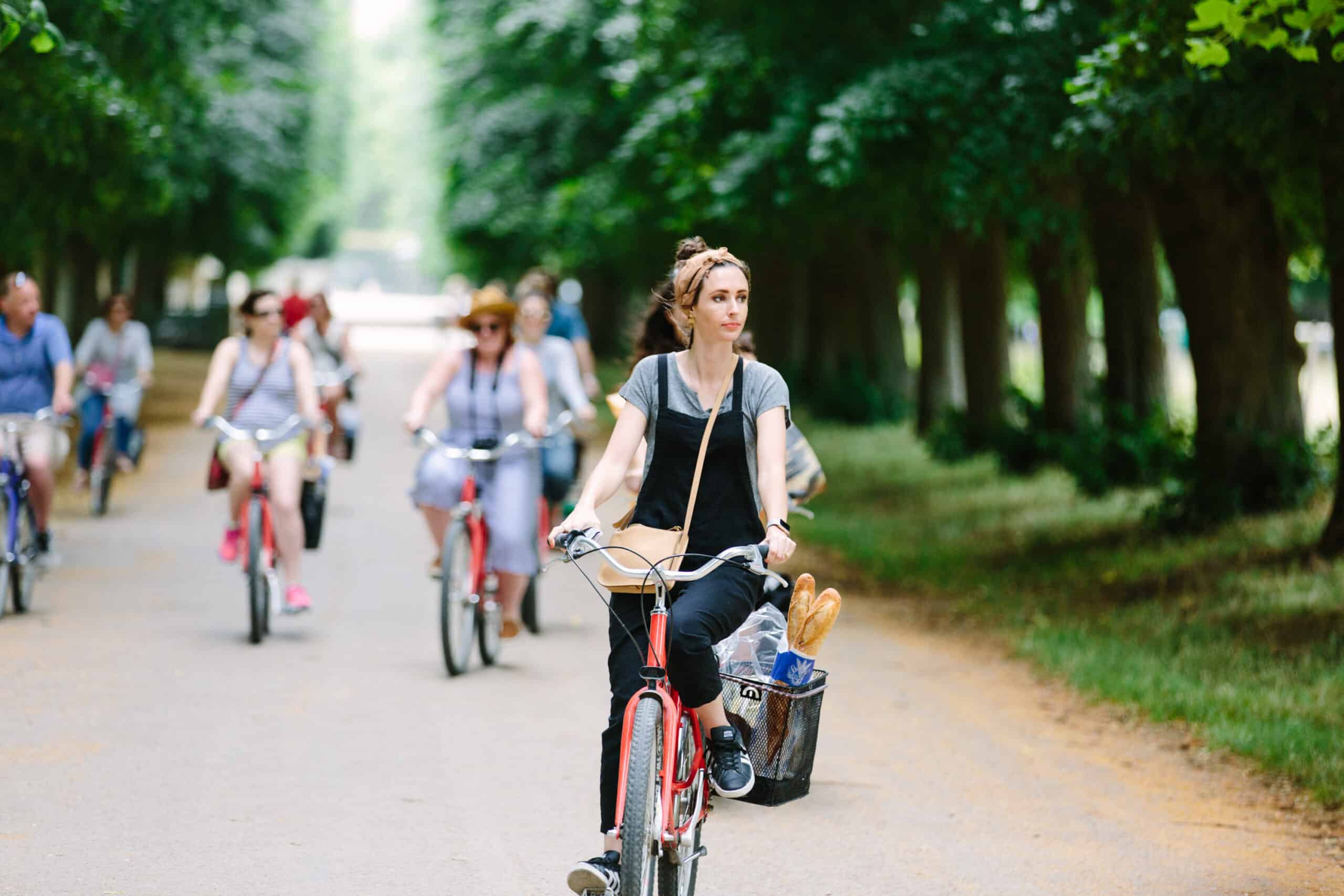 What goes with a baguette? Cheese of course! And, no matter what your favorite fromage is, you're sure to find it, as the French are the kings of cheese. If you go to a fromagerie (cheese store), it can be a bit intimidating to choose from all the varieties. So ask! Just like with a wine tasting, the fromager (cheesemonger) will ask you what you're eating it with, what flavors and strength you like, and whether you prefer dry or creamy. It's a great way to find out more about your cheese tastes and discover new kinds. A safe combination is to opt for a goats cheese, a creamy Brie, a crumbly Comté and finish with either a Roquefort or a milder option.
Another delicacy to smother on your baguette is a pot of paté or rillettes (the latter might not win any beauty prizes but it's delicious!) Or you may prefer some cold dry meats which you can buy in regular stores or at a charcuterie. It might be bad for the diet, but saucisson is a staple of Parisian picnics.
Satisfy your sweet tooth – and your eyes – with a selection of miniature pâtisseries which can be seen in the windows of most bakeries. The hardest part is choosing which ones, but stay practical and remember that they'll be out in the sun and swinging around in a bag. For example, from personal experience, a mille-feuille is not a good traveler…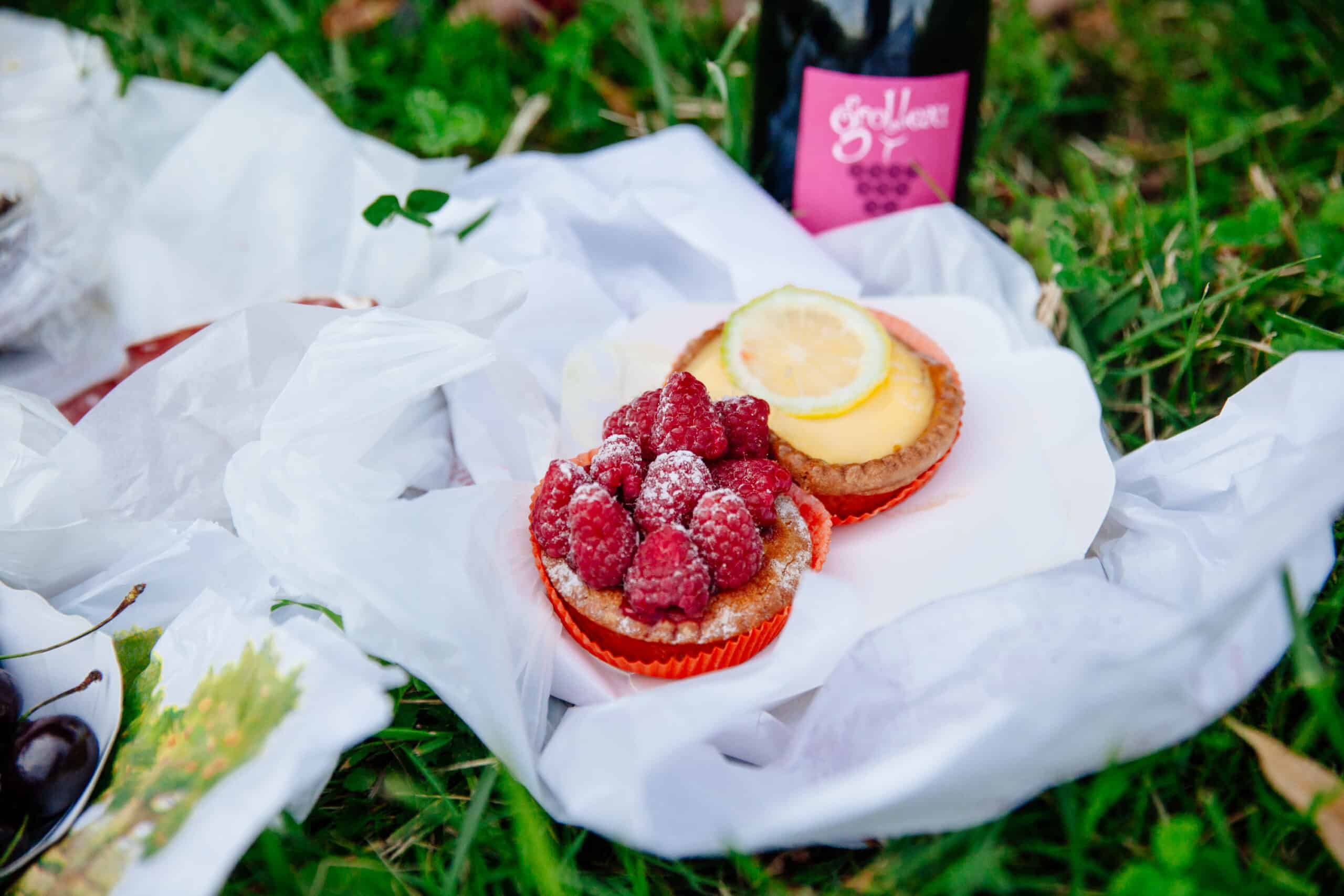 For the healthier-minded among you, now that the sun is out, so are some of our favorite fruits. The French favor seasonal produce, which is why you'll see mostly root vegetables in the winter months. But, hurray, now that we're in spring we can pick up some passion fruit, kiwi, papaya and mango. Yummmm!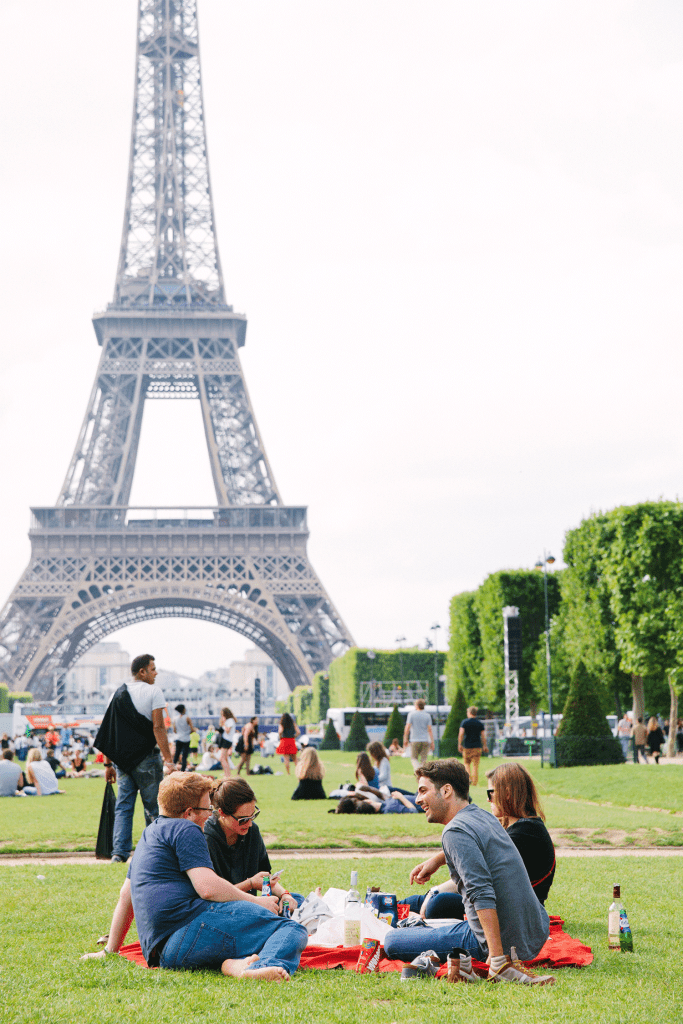 Don't go thirsty during your perfect picnic. A bottle of red is ideal for an evening à deux, whereas a chilled white or rosé are better options for the later afternoon. Just don't forget the bottle opener! If you do, you'll have to content yourself with a bottle of sparkling water or fruit juice. Plastic glasses and paper napkins can be found in nearly every food store, but cutlery can be more complicated so try to bring your own unless you don't mind fingers in the food!
Bon appétit!
Related links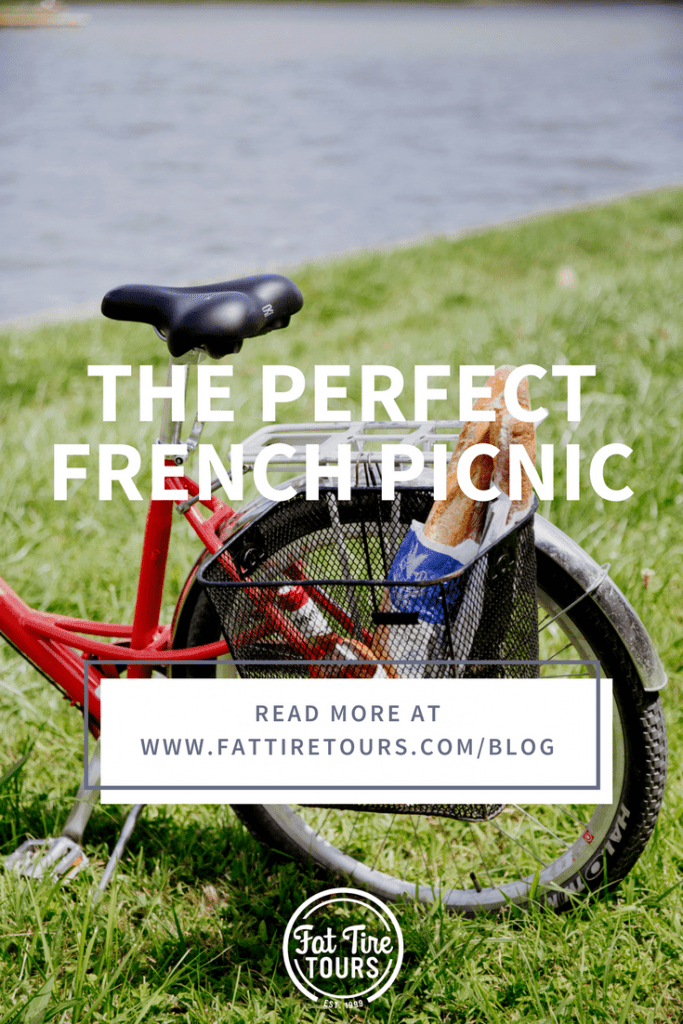 If preparing your own picnic sounds like too much hassle or too intimidating, why not come with us on a bike tour around stunning Versailles. We help you pick out a picnic in town, then munch on our discoveries in the world-famous grounds. Plus, you can work off those calories while you pedal later!
[maxbutton id="1″ url="https://www.fattiretours.com/paris/tours/Versailles-Bike-Tour" text="Enjoy a Versailles Bike & Picnic Tour!" ]