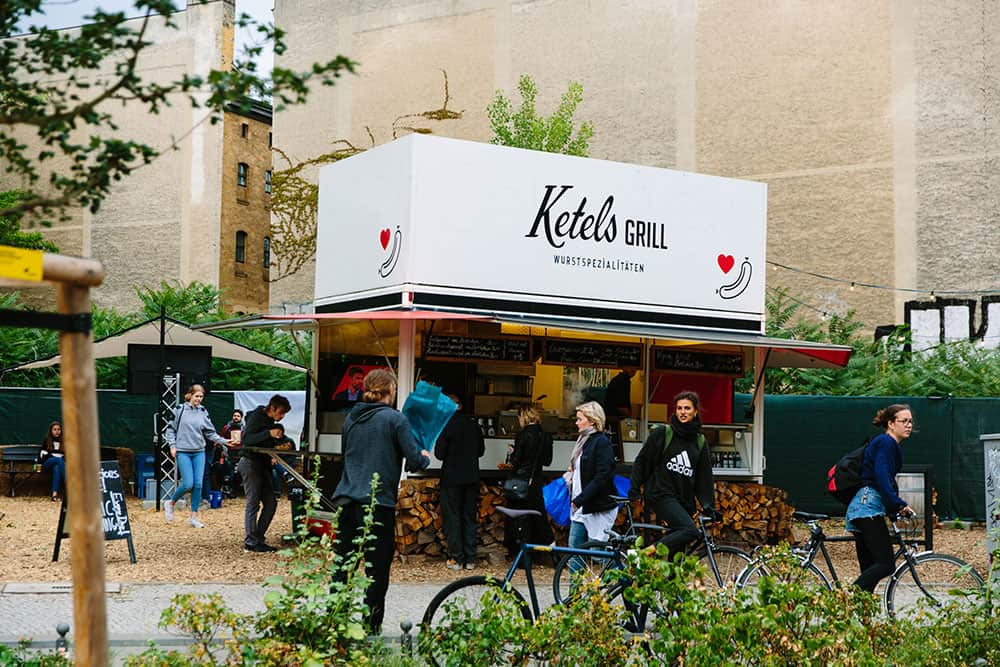 Visit Berlin for the Grab and Go Cuisine
Wrapping your head around all the stories Berlin has to tell through its architecture, sights and monuments is bound to burn some calories. Sometimes you just don't have time to sit down and eat. There are planes to catch, museums to visit and history to explore. Reunited Berlin can sometimes feel like a double city. There's multiple airports, zoos, operas, shopping centers and more. Chances are if it's worth seeing, Berlin will likely have two. Some good news is here in Berlin you don't always have to sit down for a delicious meal. There are loads of grab and go options for busy travellers.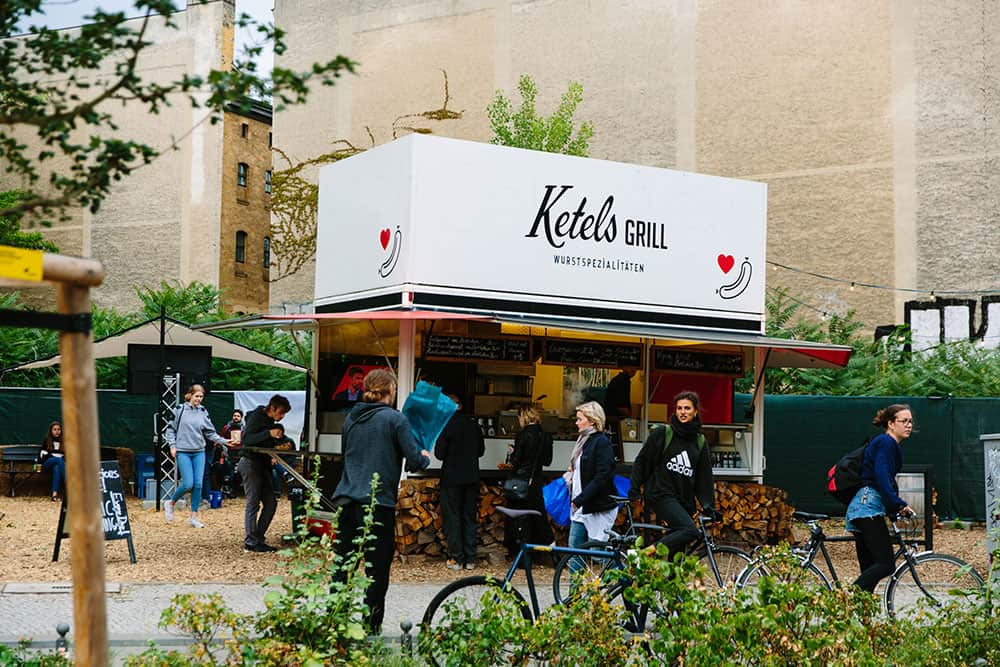 Here are five of our favorite places to refuel as you take in the city sights.
Mustafas
Mehringdamm 32

The döner kebab, a mix of vertical rotisserie cooked meat and vegetables tucked into bread, is so popular in Berlin it would be no surprise if the bear on Berlin's city flag was replaced by one of these tasty delights. The Association of Turkish Döner Producers in Europe stated that, "Annual sales in Germany amount to €2.5 billion." Considering the average price of a döner is between three to five euros, some quick math will illustrate the immense popularity of this beloved Berlin cuisine.
Vöner
Boxhagener Straße 56
Travellers with dietary restrictions will find a welcome oasis of options in Berlin. Even their most iconic dish, the döner kebab can be adapted to be vegetarian friendly. For a special treat visit Vöner, where you'll find a variety of vegan friendly fare, including a vegan version of döner that even gets sliced off from a vertical rotisserie.
Curry 36
Mehringdamm 36

Currywurst, simply sausage, ketchup and curry powder, is to Berlin what gelato is to Rome. You'll find it everywhere around the city but the serious curry connoisseurs have their favorite spots. Few would disagree that Curry 36 deserves a top ranking and it has the lines out front to prove its popularity.
Burgermeister
Oberbaumstr. 8
It takes a special burger to attract a loyal following when you serve it from a renovated public restroom beneath an elevated train line. Neither location nor the previous life this little hamburger shop has had has any effect on the crowds of people who flock here to get one of the tastiest and best value burgers in town.
Dolores
Rosa-Luxemburg-Straße 7
You surely didn't come to Germany for the Mexican food. But don't let that stop you from getting your burrito fix. A favorite among expats and travellers missing some of the flavors from home, Dolores is a German recreation of a San Francisco based burrito shop. Cast away any doubts of inauthenticity, they even serve Anchor Steam beer.