When is Italy Reopening?
By Sadie Sumner
While many countries around the world are talking about a potential second wave of the coronavirus, Italy is taking steps towards reopening.  In a country that experienced twice as many deaths as China due to this pandemic, the possibility of slowly opening non-essential businesses as early as May is spectacular news.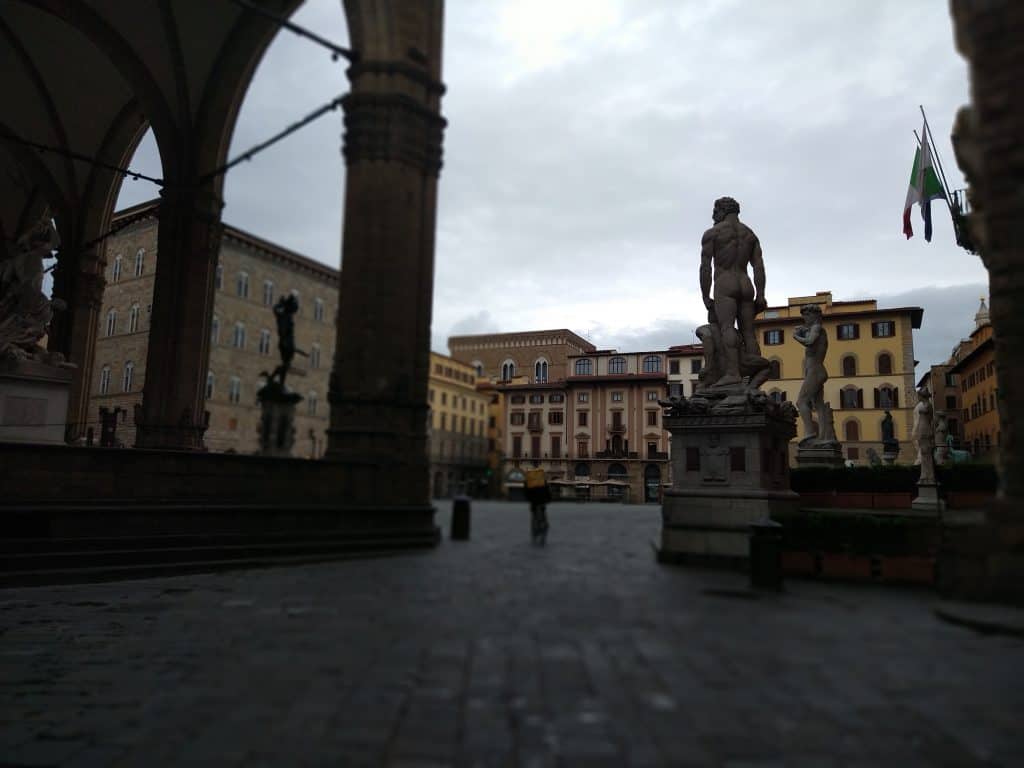 The ultimate question of 'when will Italy reopen' must be answered in stages.  The Italian government has attracted both criticism for not acting soon enough and sparked a social media frenzy with videos like this Mayor berating his citizens for going out.  As such, the government has announced that phase 2 of their lockdown will include a soft reopening of businesses along with authorization for its citizens to leave their homes freely, as of early May.  
Here are some important recent and upcoming dates pertaining to Italy's reopening:
April 27th: some factories and warehouses were able to reopen.  Bookshops, children's clothing stores, and laundromats reopened.
May 4th: citizens will be allowed to congregate outside of their homes for the first time in over 50 days. Visits to family members residing outside of one's home will also be permitted.  Public events (such as funerals) will once again be allowed to take place, and the parks are expected to reopen. Up until now, rules surrounding being outside included not going more than 200 meters (656 feet) from home and one was only allowed outside to exercise or walk the dog; no more lockdown stipulations regarding the distance or purpose for being outside will be necessary.  
May 11th: more businesses are set to open as of mid-May, and inter-regional travel will be allowed for visits to family or second homes.
May 18th: large retailers are expected to be given the green light to open, as well as museums.  Stores offering take-away that are currently closed are set to re-open.
June 1st: if all goes well, this date marks the final step of phase 2.  Cafés, bars, and restaurants are slated to reopen by this date.  Between now and then, the government is working on new public health rules that will address seating capacities in shared spaces, such as public transportation or arenas.  Churches also hope to reopen by June.  
If Italy continues to flatten the curve and prove that this virus can be contained to the extent where businesses can operate again, then this is a great indicator for the rest of the world.  A specific travel and tourism plan will soon be published by the Italian government, promoting the reopening of borders and tourists, provided safety protocol is maintained. 
What does this mean for tourism?  If you were planning a summer trip to Italy that was postponed due to Covid-19, chances are good that you'll be able to reschedule it soon.  Once domestic travel bans in your home country are lifted and flight schedules return to normal, we should already have evidence of how the Italians are coping with their new, slightly restricted but still open borders.  
If the idea of travel still makes you uneasy, or your financial situation as a result of the lockdown won't permit travel in 2020, fret not.  The UK and Spain are seeing immense increases in flight reservations for 2021, and the trends show that Italy and other popular European destinations aren't far behind.  Likewise, Fat Tire Tours is among several local operators that are looking to offer incentives for travel next year.  With small group sizes and open-air tours on bikes, Segways, or on foot rather than crowded buses, we want to help you safely slip back into vacation mode.  So start daydreaming about that cacio e pepe pasta in Rome, or seeing the David in Florence, or enjoying some authentic parma ham in Milan, because we'll be ready to show you around as soon as the lockdown is lifted.
[maxbutton id="1″ url="https://www.fattiretours.com/italy" text="Book a Tour in Italy" ]