By Anne McCarthy
There's something about warm weather that makes you want to sit outside and enjoy a nice, cool beverage – water, lemonade, et al. But if you happen to find yourself in Barcelona, enjoying the glistening Spanish sun, you may want to enjoy the famous local beverage of choice: sangria!
Perhaps A Moveable Feast author Ernest Hemingway said it best when he declared, "I drink sangria to make other people more interesting." And while we're discussing sangria-meets-literary-greats facts, did you know that Jane Austen was a fan of sangria? The Pride and Prejudice author drank a version of the cocktail called the Claret Cup, a combination of wine, spices, fruit, and liquors.
But what is this famous cocktail, exactly? Sangria is a fruity and sweet wine drink, and the fruits in the wine mixture – typically orange slices, berries, and apples – give the drink a burst of tart flavor. This refreshing cocktail and seasonal drink originated in Spain and Portugal and is a Spanish favorite, and you'll find it all over Barcelona.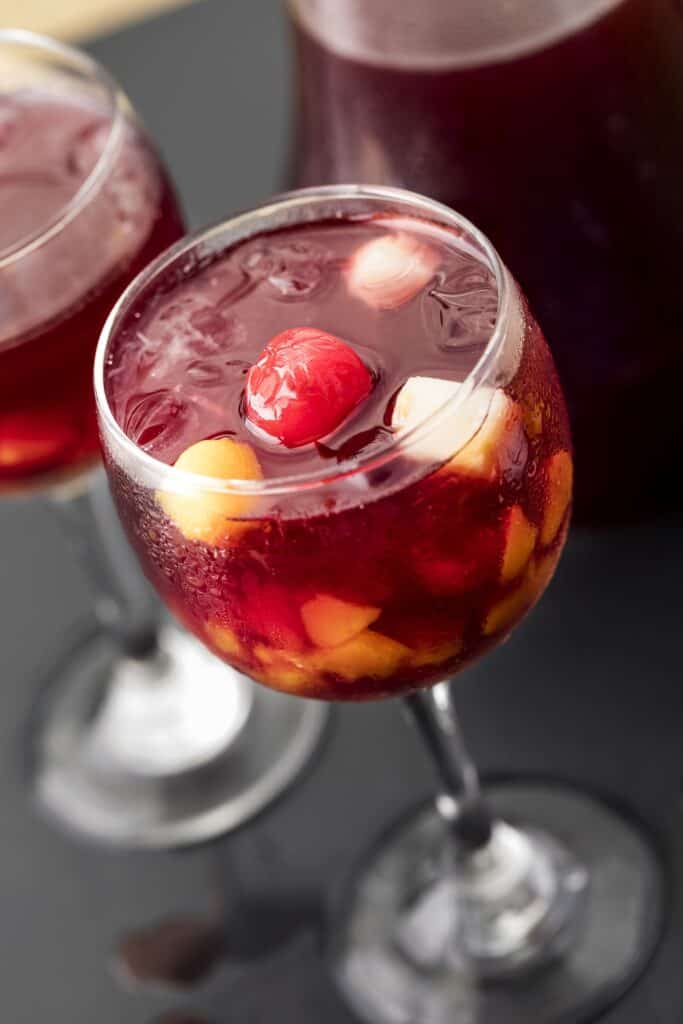 If you're visiting the city, be sure to book a tour with Fat Tire Tours Barcelona and see the city in the most exciting and adventurous way – by bike, by Segway, e-bike, or by foot with a talented guide who will lead you around the city. Are you a foodie? If yes, you'll definitely want to check out our Tapas Tours.
Our Barcelona City Bike Tour is a popular favorite, and the morning tours include a stop at a beach bar, where you can try some sangria or another drink you prefer. (Cost not included in the price of the tour.) Tour highlights include the stunning Catholic Basilica La Sagrada Familia, Barceloneta Beach, medieval public square Plaça del Rei, and much more.
The largest city on the Mediterranean Sea, Barcelona is an incredible place, and it's well worth it to give yourself ample time here to enjoy the city. Brush up on your Spanish and Catalan, the two official languages of Barcelona, before your visit here. Barcelona is home to nine UNESCO world heritage sites, and seven of them were created by Spanish architect Antoni Gaudí, including La Sagrada Familia, which was added to the list in 2005. (Gaudí fans love our Complete Gaudí Walking Tour.)
La Sagrada Familia has taken longer to complete than Egypt's famous pyramids; construction began in 1882 and is still underway in 2023! Barcelona has over 20 Michelin-starred restaurants and is also one of the most bike-friendly cities in the world.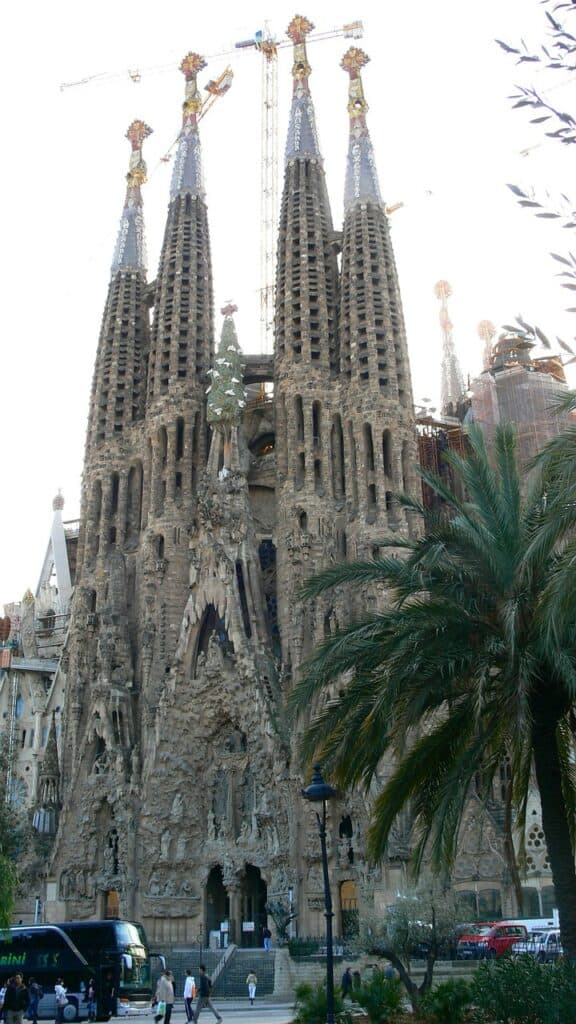 Whether you're exploring by bike or by foot, you may find yourself craving some sangria in Barcelona. Here are some of the best places to get sangria in Barcelona. (Feeling ambitious and want to try making your own? Check out this Best Traditional Spanish Sangria Recipe from the Spanish Sabores blog.)
Bubita Sangria Bar, Barceloneta
This sangria bar is situated near the shores of Barceloneta. Its sangrias are made from organic wines and fresh fruit, giving way to the freshest and most flavorful sangria experience. Spices in sangria here "highlight the flavors and sense with Mediterranean aromas," reports one visitor. This area used to be a fisherman's gathering place, and today it offers great people-watching and retains much of its village-like feel. The fact that Bubita Sangria Bar is near the beach only adds to its appeal. If you're a non-drinker, there are plenty of alcohol-free sangrias for you to enjoy.
Address: Calle Flassaders 15, 08003 Barcelona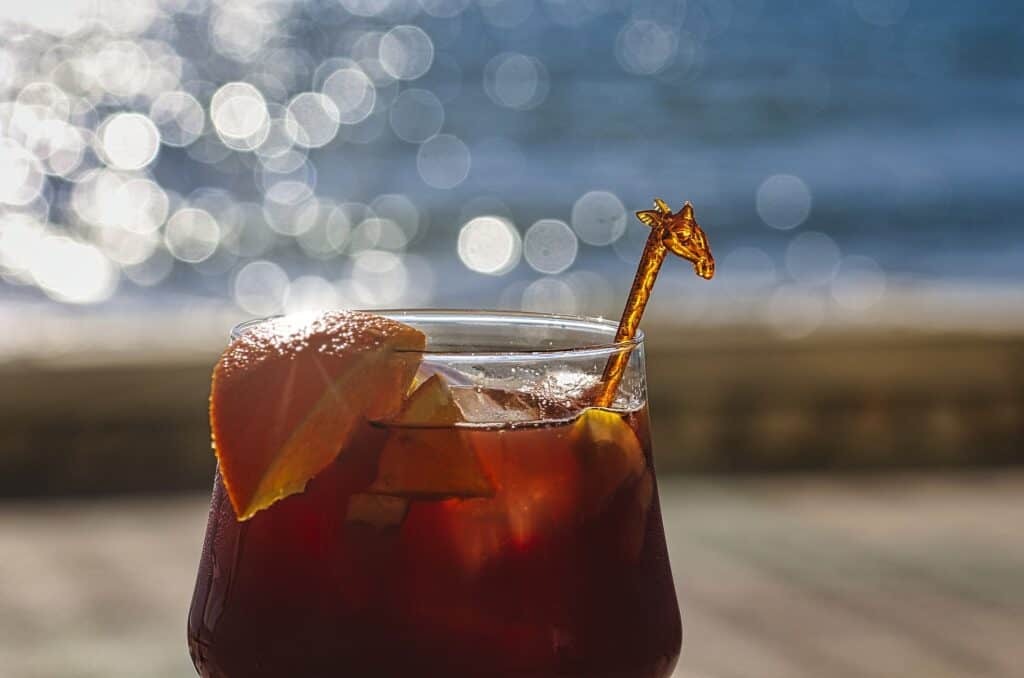 Casa Lolea, located in the Born neighborhood, has a super cute and kitschy vibe. Fun decorative elements like polka dots add levity to Casa Lolea, and their sangria will have you coming back for more. They offer classic sangrias, along with creative variations on the classic sangria. They even offer sangria bottles made in-house for purchase so you can take them with you on a picnic or a bike ride. If you're hungry and want to stay to enjoy sangria and nibbles, their menu offers tapas, sandwiches, salads, traditional Spanish foods, and more.
Address: c/ Sant Pere Més Alt, 49, 08003 Barcelona
Los Caracoles has been around for a long time. Over 100 years, in fact! This makes it a legend and a rarity in the hospitality world. Los Caracoles first opened in 1835, and their sangria has been dubbed the best and most authentic by some visitors. This restaurant-bar is found in the Gotic Quarter (Barri Gòtic), and it has seen a wide range of famous faces at this famous sangria stop. Robert De Niro, Giorgio Armani, and President Jimmy Carter have all stopped by Los Caracoles in years past. Its traditional Spanish kitchen using original recipes is all the more reason to give this place a try.
Address: C/ Escudellers, 14, 08002 Barcelona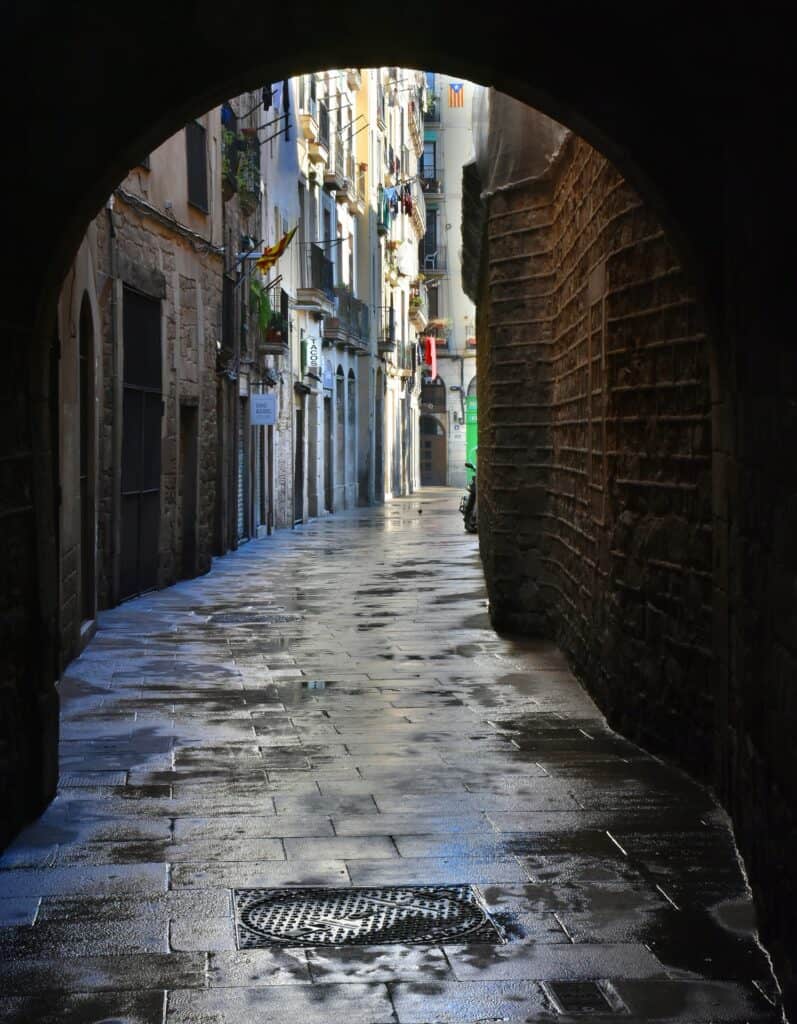 Panoramic Terrace at Hotel Colón
At Hotel Colón, you'll enjoy stunning views of the Cathedral of Barcelona. The Hotel Colón, much like Los Caracoles, has seen its fair share of famous visitors, including sangria-loving Ernest Hemingway and Spanish painter Joan Miró. Whether you're staying as a guest or not, you can enjoy the hotel's panoramic terrace and some delicious sangria there. It's a lovely rooftop bar in Barcelona, that offers breathtaking, majestic views of the Gothic Quarter and the Cathedral of Barcelona. It's the perfect place for sipping a cocktail or sangria during the warm weather months. Sometimes, live music is offered on the terrace.
Address: Avenida Catedral, 7 08002 Barcelona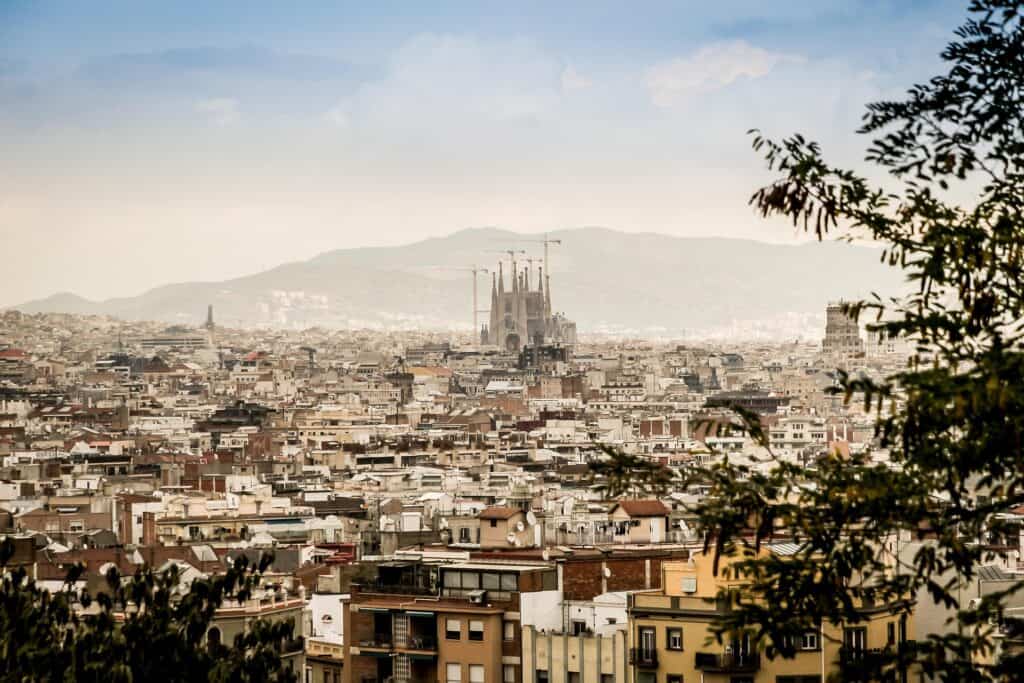 At Arcano, you'll find creative takes on sangria, like sangria cava, made with champagne versus wine. One visitor calls it "smooth and delicious." If you want to visit Arcano, it's recommended you book reservations ahead of time. Its authentic interior with wooden tables and stone walls makes you feel like you're in the Spanish medieval period. The gorgeous architecture of this place, with its curved stone entryways, is worth the visit on its own. And the homemade sangria is as refreshing as it is delicious!
Address: Carrer dels Mercaders, 10 08003 Barcelona
Anne McCarthy is the Editor in Chief of the Fat Tire Tours Blog. She is a contributing writer to the BBC, The Washington Post, The Guardian, Wired, and many more. She splits her time between the U.S. and Europe.