See London in a Day
Bikes and boats are the perfect pairing to see most of London in just a few hours!  Allow our knowledgable guide to take you on a guided bike tour of the main sites, and enjoy a river Thames cruise at your leisure.
Tour Details
What's Included
Good to Know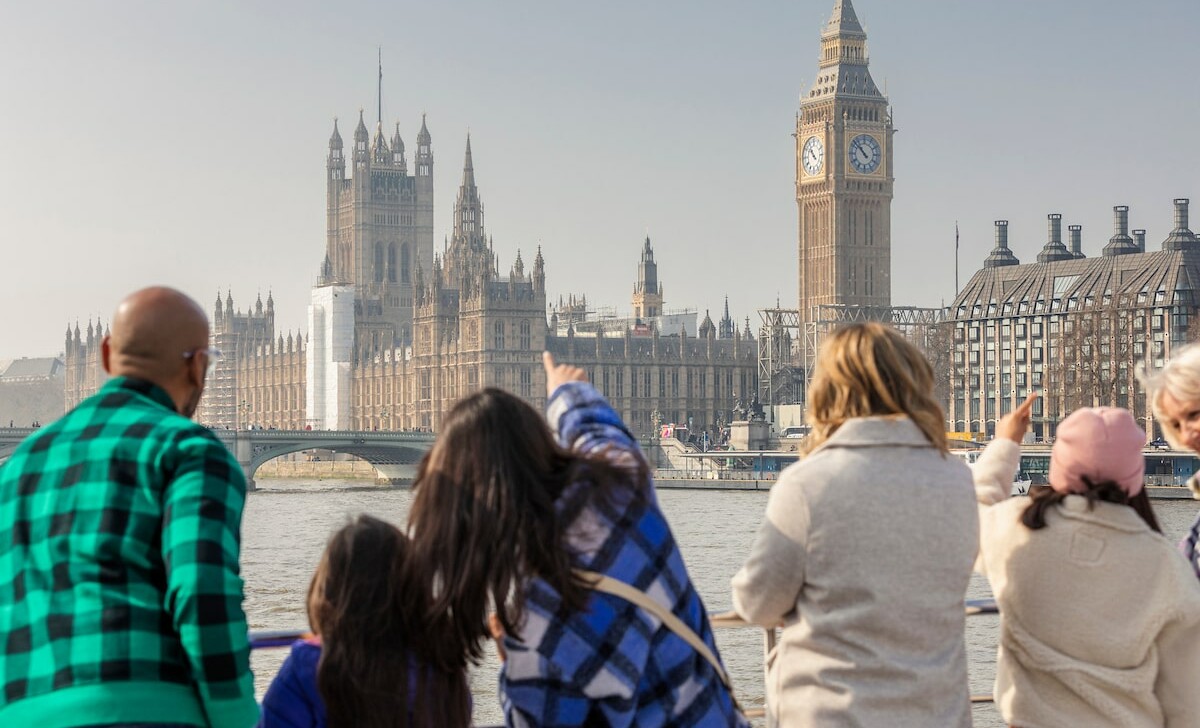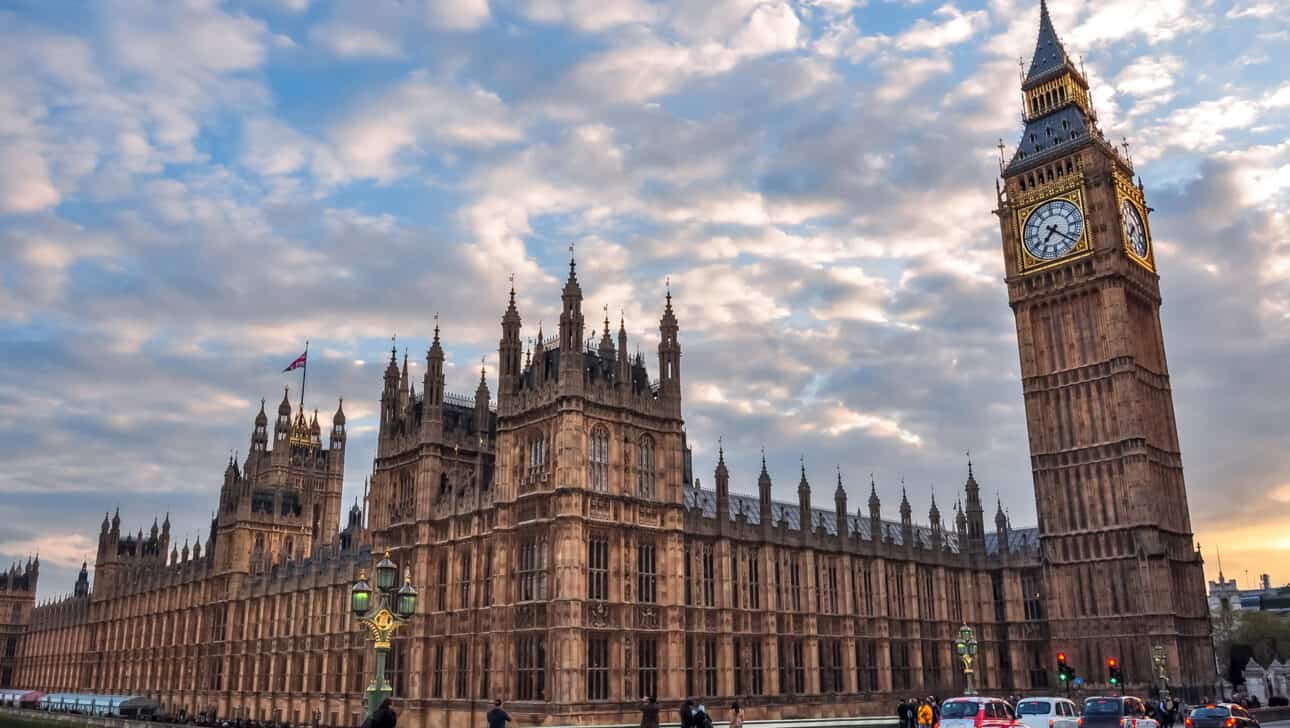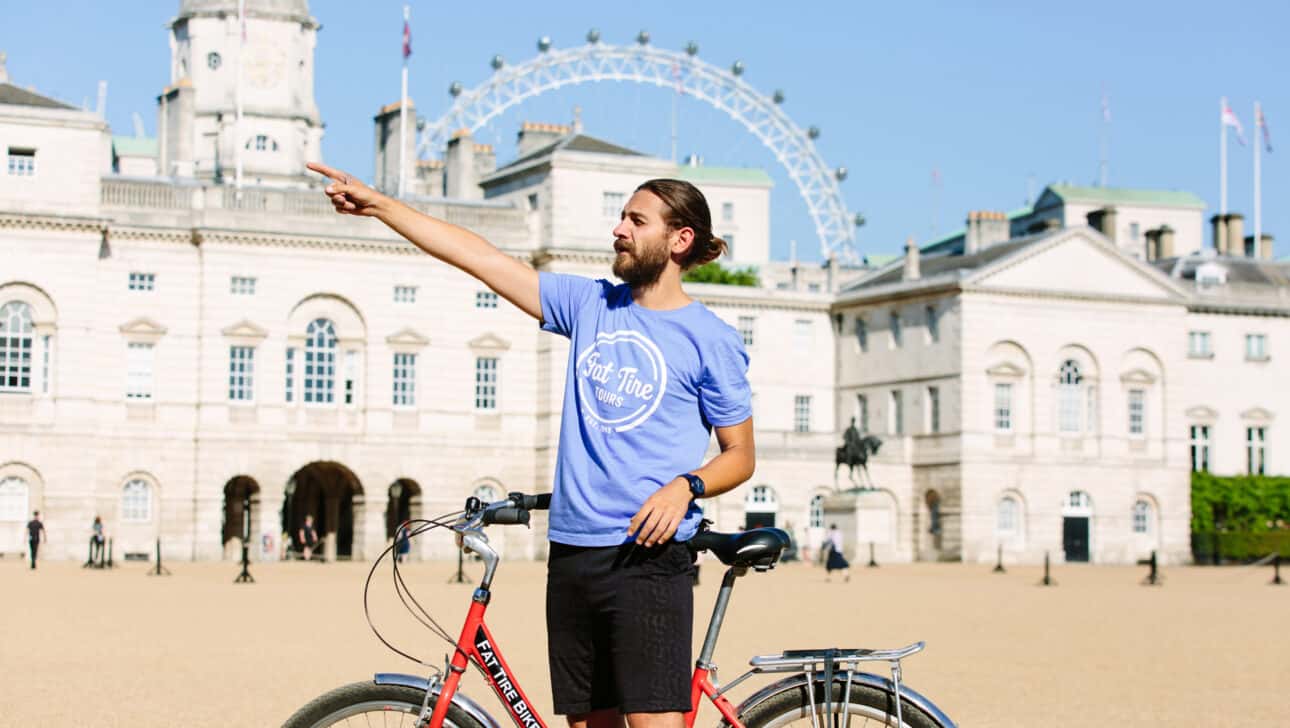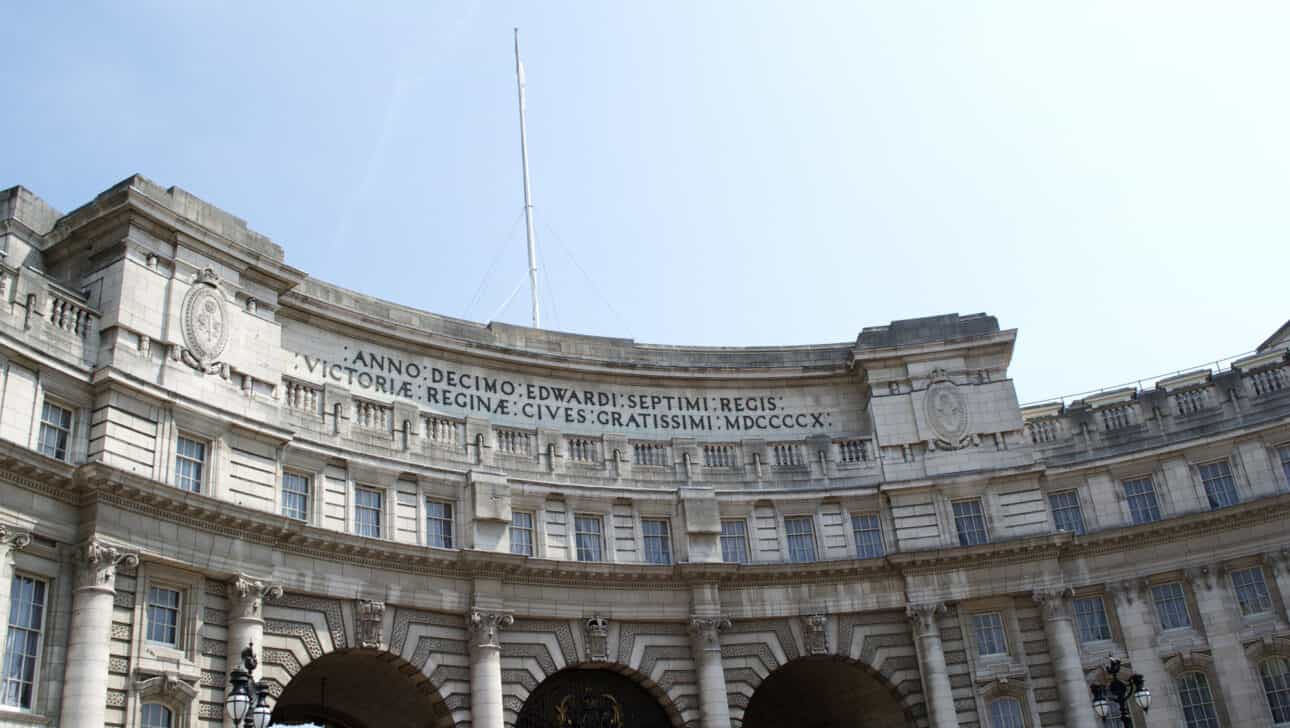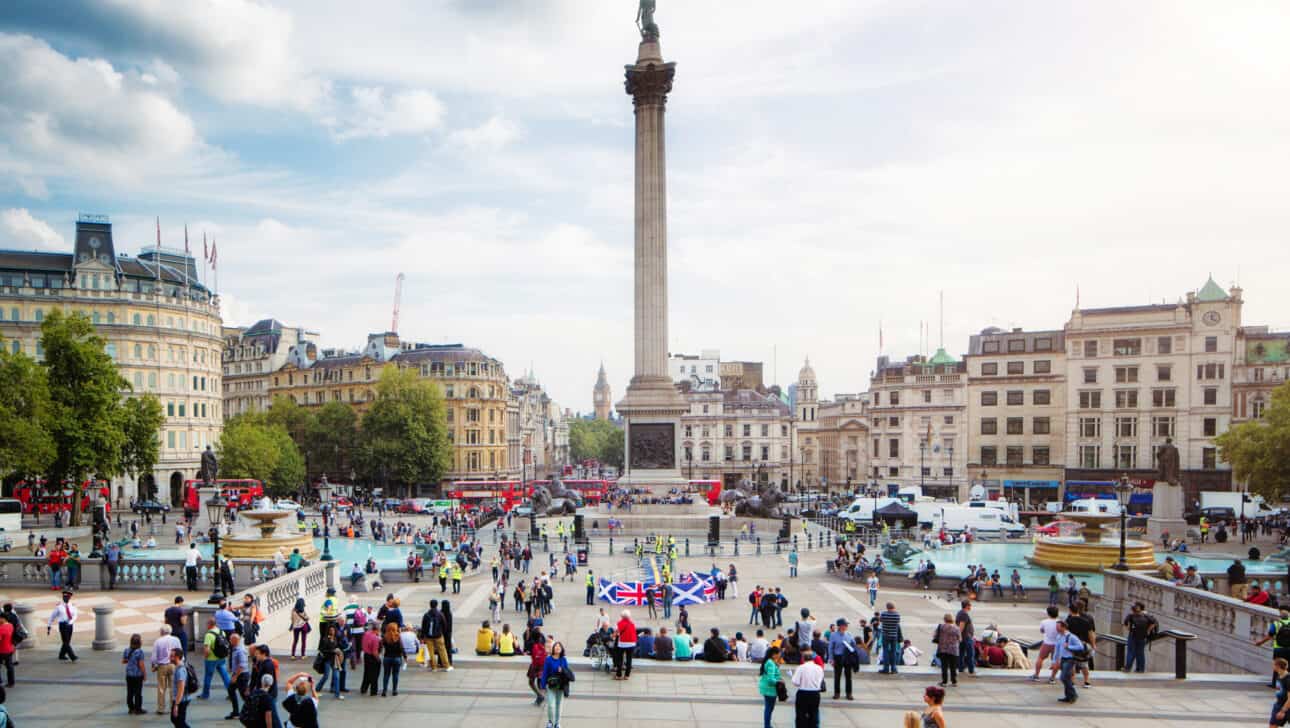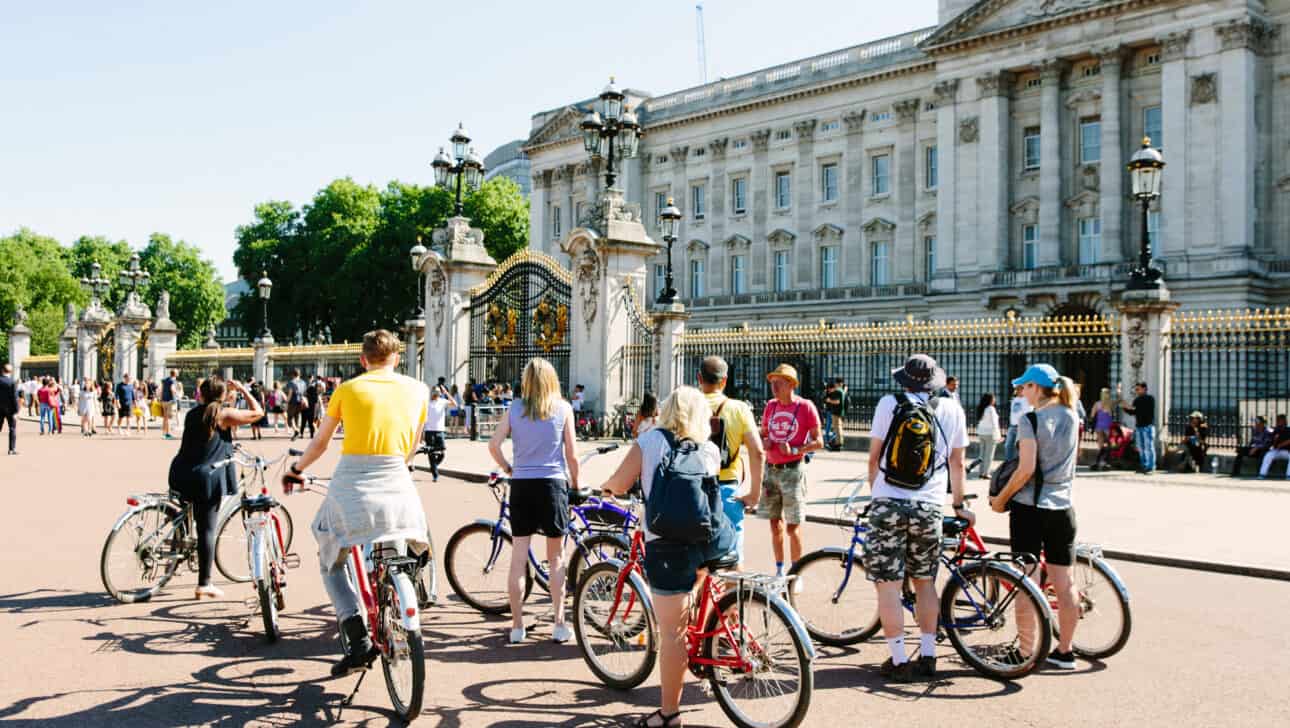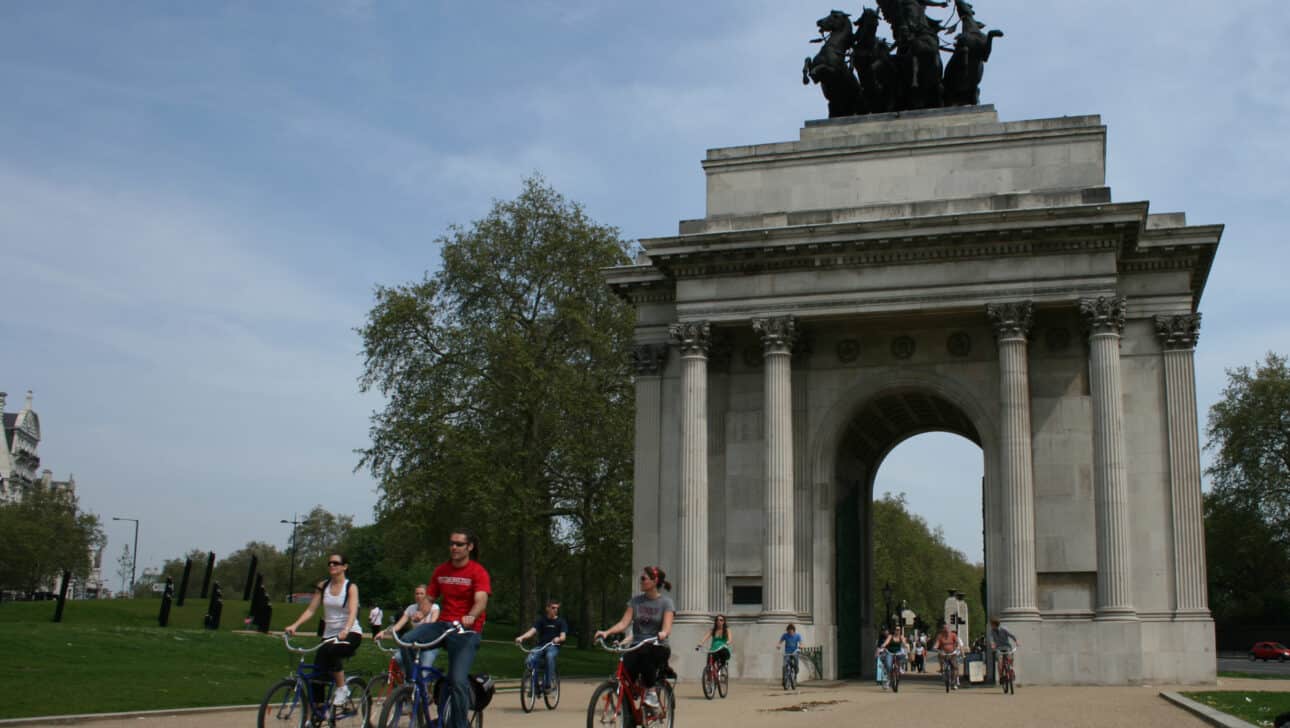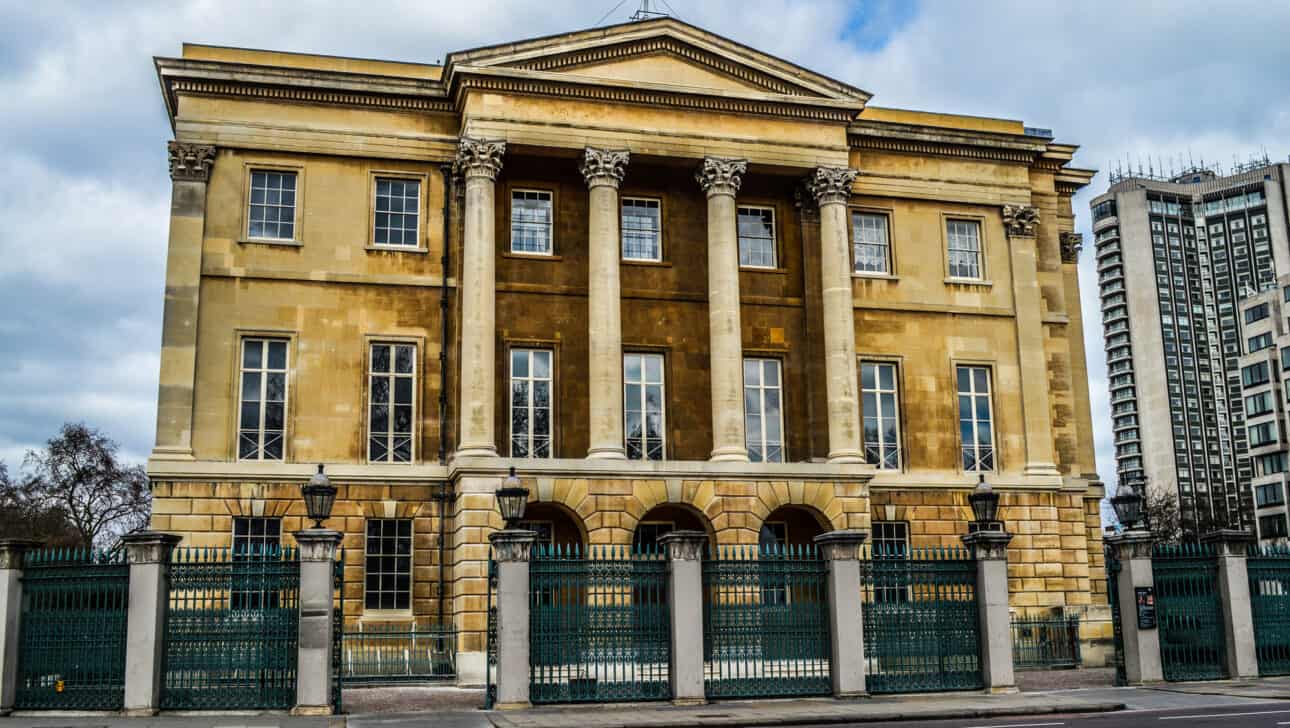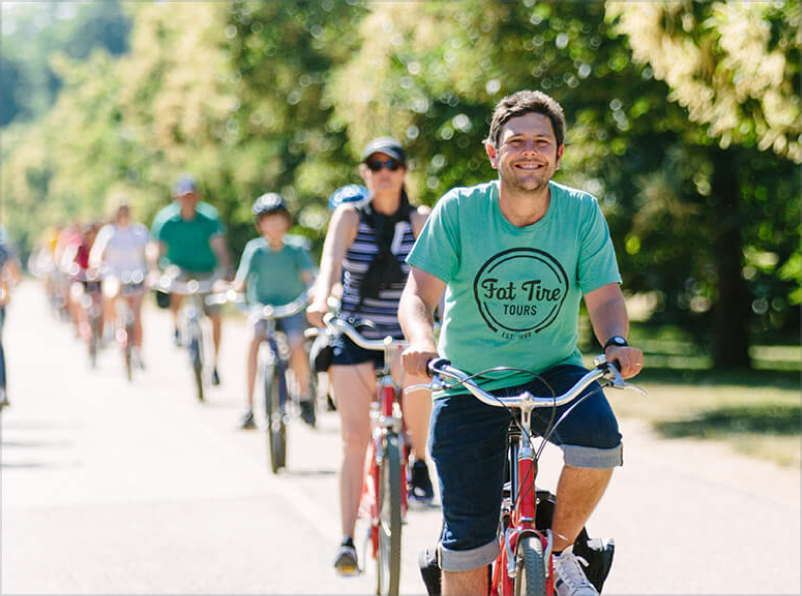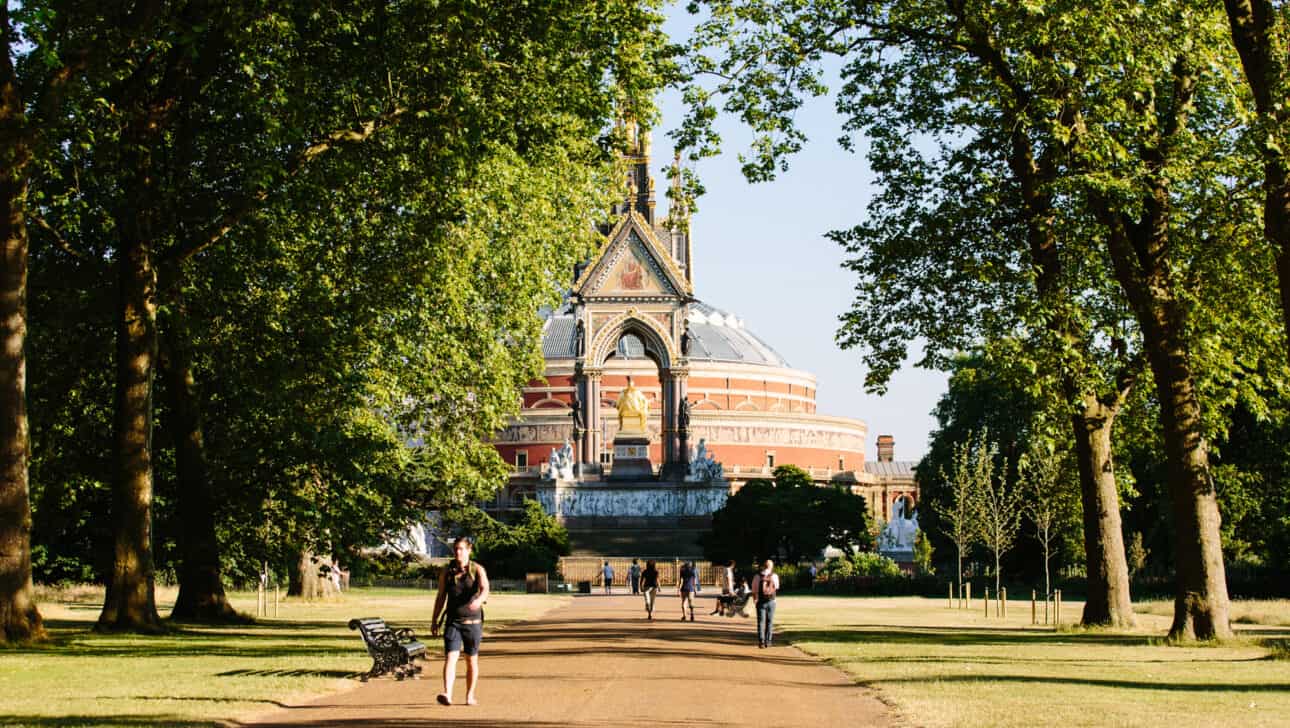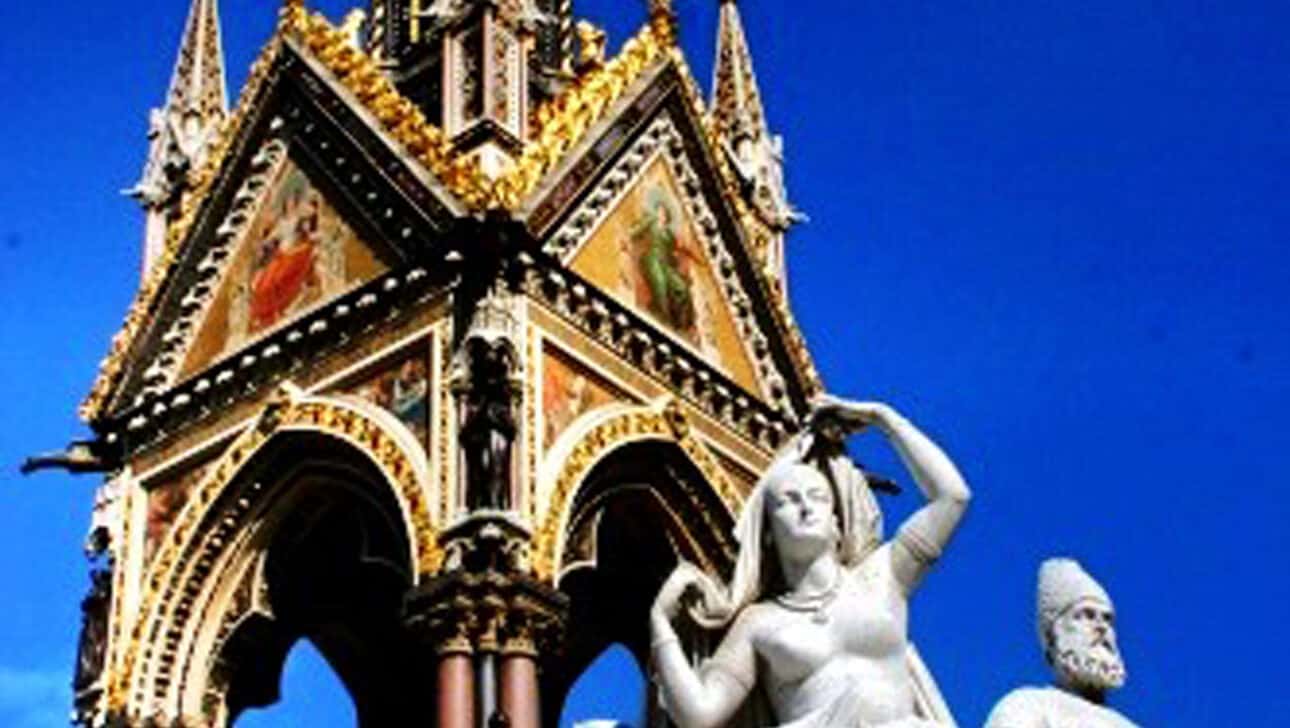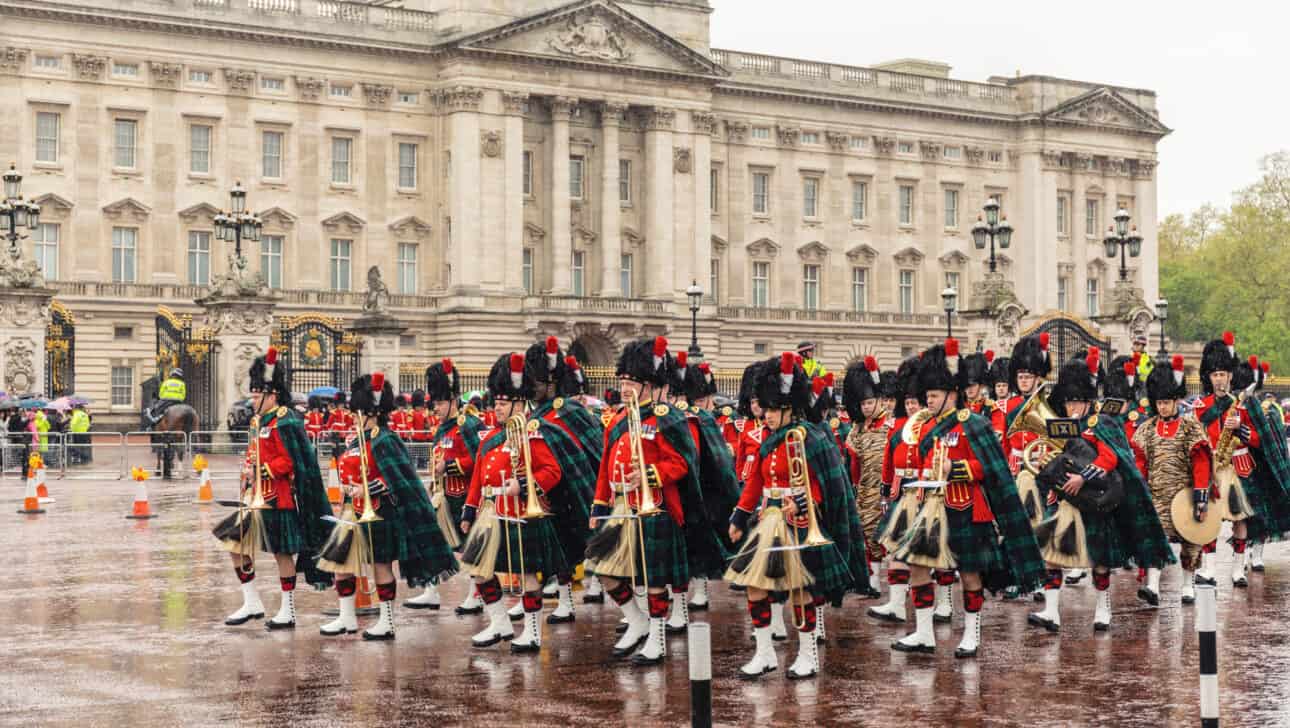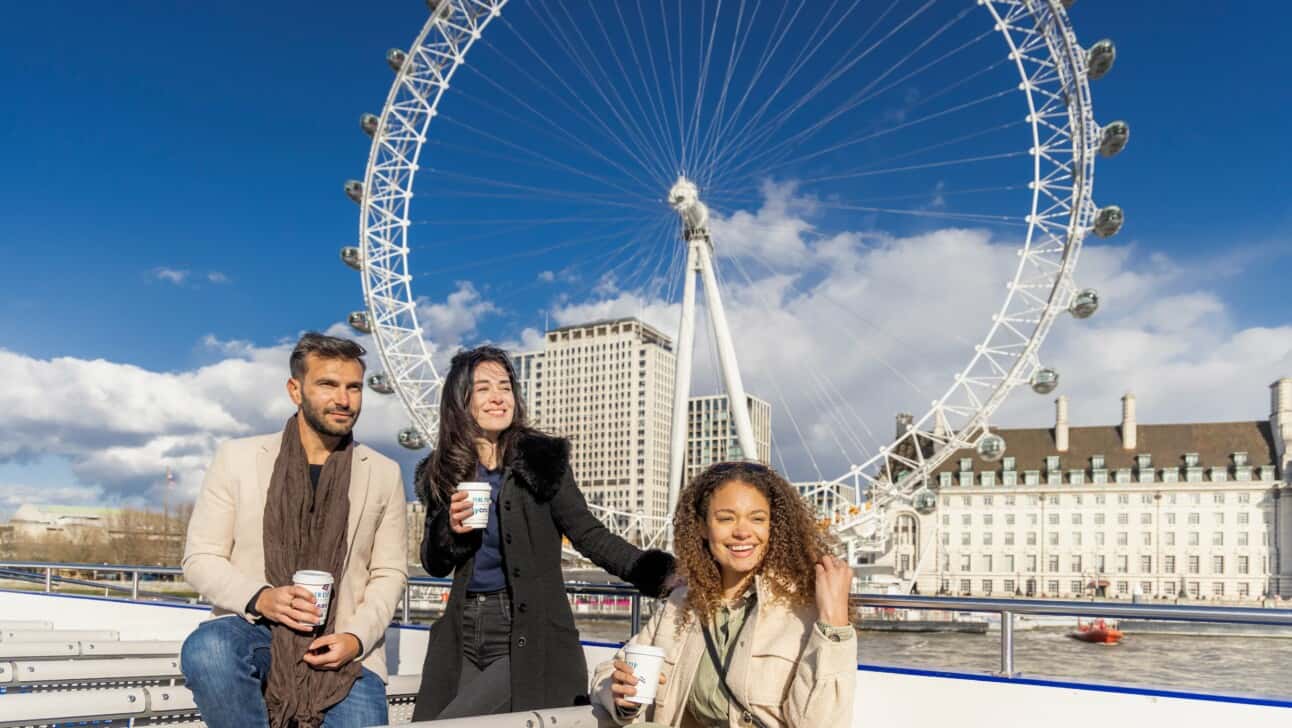 Meeting Point
This tour meets at our office, located at 135a Mepham Street, London SE1 8SQ. If exiting Waterloo station, you can look for exit 2, then make a left out of the exit followed by your first left onto Mepham Street.  You will then see our office across the street.
You can also exit Waterloo station from exit 5, then come down the stairs, turn right at the KFC and walk for about 1 minute.
Frequently Asked Questions
Have more questions? Check our Fat Tire Tours general FAQs or get in touch.
Questions About our Bikes/Biking in London
Is this tour appropriate for children?
Absolutely! We have loads of families and we're a great family activity. We offer multiple bike options for children depending on their age, size, and riding ability. Please keep in mind that children under 16 years old must be accompanied by an adult on the tour.
For children up to 12 years old or 45kg (100lbs) without good bike handling skills we offer 2-wheeled tandems that allow the passenger to pedal or coast, without having to maintain a high level of balance. All riders over 45kg (100lbs) must ride their own bicycle. We have various sized city bikes to accommodate just about every size of rider, from extra small 20 inch wheeled bikes for riders that are 3.3ft (100cm) to extra large for riders up to 6.5ft (198cm). Unfortunately, we do not have adult tricycles, adult tandems, or bikes with training wheels for adults or children that may be less confident in their riding ability.
There is no additional charge for tandems or baby seats. Due to limited availability, please book baby seats, tandems, 20" and 24" wheeled bikes in advance. We do NOT have toddler trailers. 
Please Note: All extra small 20 inch and small 24 inch bikes are equipped with both hand brakes.
Our city tours are very casual, with only slight elevation changes on varying surfaces including smooth gravel and pavement. It is necessary, however, that any person participating in our bike tours have at least some bike riding experience, and should be comfortable riding in a group.
Do you have children's bikes?
Yes! You can see all of our options here. We have kids bikes, tag-alongs and baby seats. Please make a reservation online if you have children in your group and let us know how many are with you, and their ages, in the NOTES section of your reservation – this way we can make sure we have the right sized bikes set aside for everyone in your group.
Is a helmet included?
Yes. You are not compelled by law to wear helmets in the UK, but we have more than enough for everyone so the choice is entirely yours.
Do I need to reserve a bike separately?
No – the bike is included with the bike tour, so just bring yourself and we will take care of the rest!
Is the tour difficult?
No. Most of the time is spent on bike lanes within the Royal Parks. There is a bit of road riding and a few crossings so a basic level of cycling proficiency is required.
Do we stop for lunch?
Yes. We usually stop at Serpentine café where there are plenty of options for lunch.  Your guide will point out various places that range from sandwiches to traditional pub fare so that you can choose the best option for your group.
Will we enter the museums and monuments that we see?
Unfortunately, we won't have enough time during this tour to allow everyone to enter the various museums. We will, however, provide you with the best information to go back and see the places that interest you most following the tour.  This tour is designed to experience the city from a broad perspective.
What is your weather policy?
All tours run rain or shine.
Can I bring my own bike?
You are welcome to bring your own bicycle and will receive a discount of 10%. Our insurance only covers the theft of our own bicycles, so please do bring your own lock should we have a longer stop.
Do you rent bikes?
Yes!  Please reserve ahead of time via our London Bike Rentals page so that we can prepare your bike(s).
Can you suggest a bicycle repair shop in London?
Our very excellent mechanic, Alex, is available to work on your bike! Feel free to get in contact with us if you need some expert bike assistance.
Questions about the Boat Cruise
How long is the cruise?
It's really up to you!  The shortest cruise can be just 10 minutes or you can opt to travel between the two most distant piers (Westminster & Greenwich) which is about a 1hr20 minute cruise.  Average cruise times between piers are 40 minutes, and our staff will be happy to help you get off at your preferred pier once on board.
What do the river cruise tickets include?
Your boat ticket grants you 24-hour access to use the boat as much as you'd like. The average cruising time is 40 minutes, except for the trip between Westminster Pier and London Eye Pier which is 10 minutes.  Once you board the ship, you can choose at which pier you would like to stop.  You can choose to do a round-trip cruise, or disembark to explore the area and then hop onto the next boat back. It's totally up to you!
All boats come with concessions (available inside the boat but cost not included in ticket price), toilets, and either recorded or live commentary.
Which piers are included in the River Thames Cruise?
You can embark or disembark from four piers: the Westminster Pier, the London Eye Pier, the Tower Pier, or the Greenwich Pier.
How do I get my ticket?
Upon purchase you will receive an email with a QR code that you can use at any pier and at any time of day.  Simply present the QR code when embarking to enjoy your cruise!  Because your tickets will be sent to you immediately upon purchase, we unfortunately cannot offer refunds for this purchase.
General Questions
Are reservations required?
Yes, reservations are required for all tours.
What is your cancellation policy?
We're happy to offer free changes to the bike tour and 100% refund up to 24 hours before tour* Failure to cancel a reservation at least 24 hours prior to scheduled departure may result in forfeited travel funds. Fare difference may apply. You will receive your boat ticket via email a few minutes after purchase and can use it at the time of your choosing; before or after your bike tour, and on any day. As such, refunds for boat tickets are not available.
Where is the tour meeting point?
Your bike tour meets at our office, located at 135 Mepham Street, London SE1 8SQ, our office is very easy to find from the Waterloo station.  From Waterloo, look for exit 2, then make a left out of the exit followed by your first left onto Mepham Street.  You will then see our office across the street.
You can also exit Waterloo station from exit 5, then come down the stairs, turn right at the KFC and walk for about 1 minute.
You are welcome to board the boat at one of four London piers: the Westminster Pier, the London Eye Pier, the Tower Pier, or the Greenwich Pier.  We provide exact addresses and maps along with your ticket.
You can choose to join us for the bike tour first, or enjoy the boat cruise first. The bike tour has set departure times which you will select when reserving. You can use your boat ticket on your preferred day and at the time of your choosing.
Do tours run all year round?
Yes! We will have our Royal London Bike Tour available on various days throughout the year starting at 10:30am.  In the summer months, we'll add an afternoon tour at 2:30pm.  
My group size is larger than the dropdown menu allows, how can I book?
Is there a place to store luggage or bags while I'm on tour?
Absolutely, you are welcome to bring your luggage along to the meeting point where you may store your bags in our shop while out on tour.