Munich Old-Town
The very center of Munich art, culture and daily life, the Munich Old-Town ("Münchner Altstadt") is a living & breathing museum of the city's history going right back to the middle ages.
In the days of Munich's original formation, a very important trade route known at the Salt Road passed over the nearby Isar River via a bridge built by duke Henry the Lion in 1158. The construction of this bridge and the consequent formation of marketplace and housing around the modern day Marienplatz ("St Mary's Square") ignited Munich's birth as a city.
Marienplatz still to this day is a marvelous place to enjoy traditional German architecture with both the Old-Townhall ("Altes Rathaus") and the New Town Hall ("Neues Rathaus") along with the ceremonial Mariensäule ("St Mary's Column") featured prominently directly in the middle of the square.
Just behind the main square, visitors can find Munich's main cathedral, affectionately known to locals at the Frauenkirche ("Lady's Church"). Consecrated in 1499, the construction of the cathedral at the time was considered a miracle with the immense towers and basilica being completed in the span of only 20 years.
Not only a place to absorb Munich's history and accomplishments as a city, the old-town is also a great place for food lovers to explore. Not only playing host to some of the world's best pubs, most notably the Hofbräuhaus with seating for 3,500 people, but also some fantastic options for true gourmands. The nearby Hotel Bayerischer Hof features many stunning restaurants as does the Hotel Orient just inside the old city walls. Rooftop bars can be found in both of these five star hotels, but a more casual open-air option can also be found at the Cafe Glockenspiel directly on Marienplatz.
Public transport to the center of the old town is extremely easy with trains running right through the center – the most convenient stop being "S/U-Bahn Marienplatz". Of course Marienplatz and the old town is only a short walk from our store at Karlsplatz, so make sure and stop by for a hello on your way down.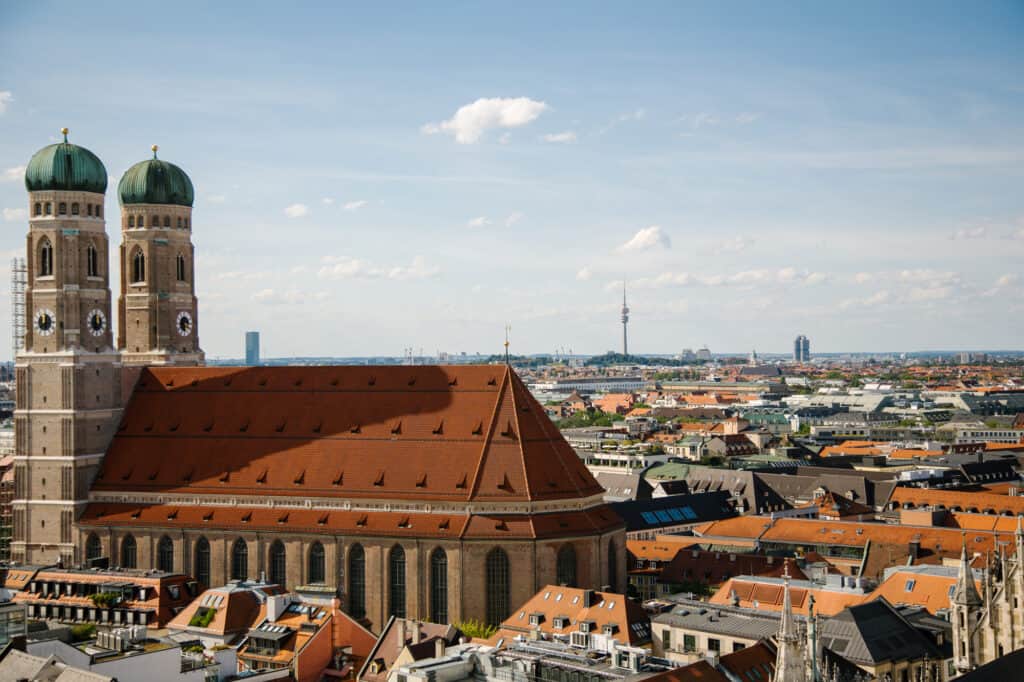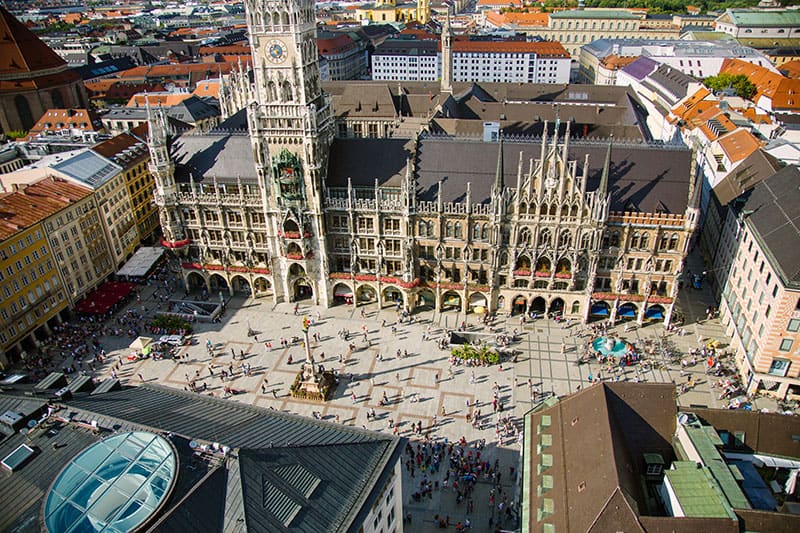 Munich Tours
See the Munich Old-Town