Find out all you need to know about Munich museums, getting around the city, airport directions, and how to make the most of your stay!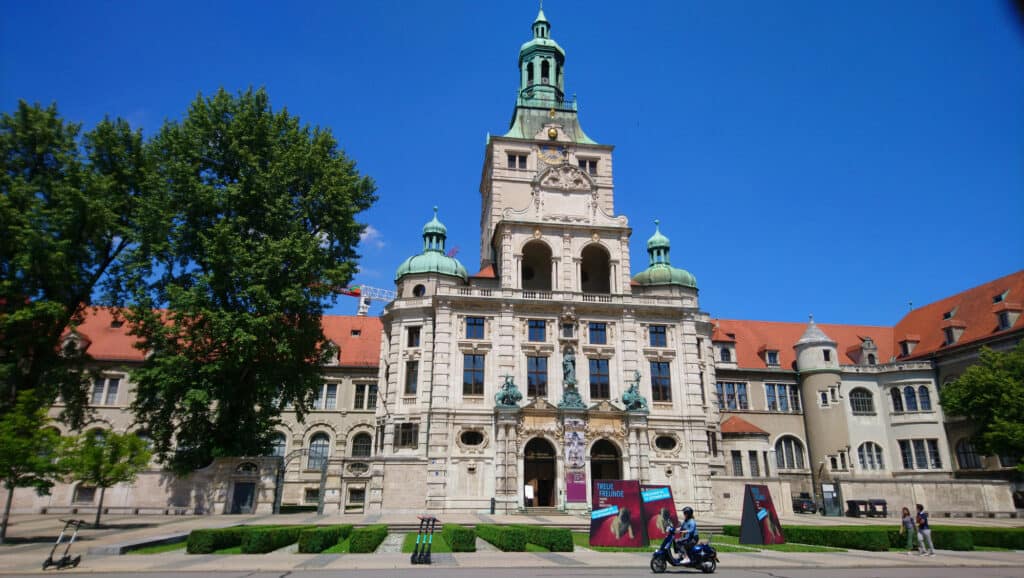 How do I get to Munich from the airport?
---
Check out the best Munich museums and monuments via Attractions!
---
Download a free bike lane and cycle path map of Munich!
Click below to download your own map of Munich cycle lanes! Munich is a great city for bikes, and this map will help you plan out your own itinerary should you wish to go it alone.
---
Our Staff's Recommendations
Check out our favorite restaurants, coffee shops, neighborhoods and more via our ever-changing Munich map!
---
Come See Us!
Karlsplatz 4, 80335 Munich, Germany
We are located within the bustling square between the Main Train Station (Hauptbahnhof) and Marienplatz. At the Karlsplatz fountain with your back to Karlstor and the pedestrian shopping street, turn right along Sonnenstrasse. After 50 meters, you will see our shop in the courtyard of Karlsplatz 4, on the right-hand side. The closest metro station is Karlsplatz (Stachus).
Seasonal Opening Hours
March 15th – October 31st: 9:30am – 6pm daily*

*Please note that we may be out on tour during these times. We recommend that you call or email before coming by to ensure someone is there to greet you!
The closest metro station is Karlsplatz (Stachus) (lines U4, U5) 
  which is a 4 minute walk away.