ACCEPTING APPLICATIONS FOR THE 2022 SEASON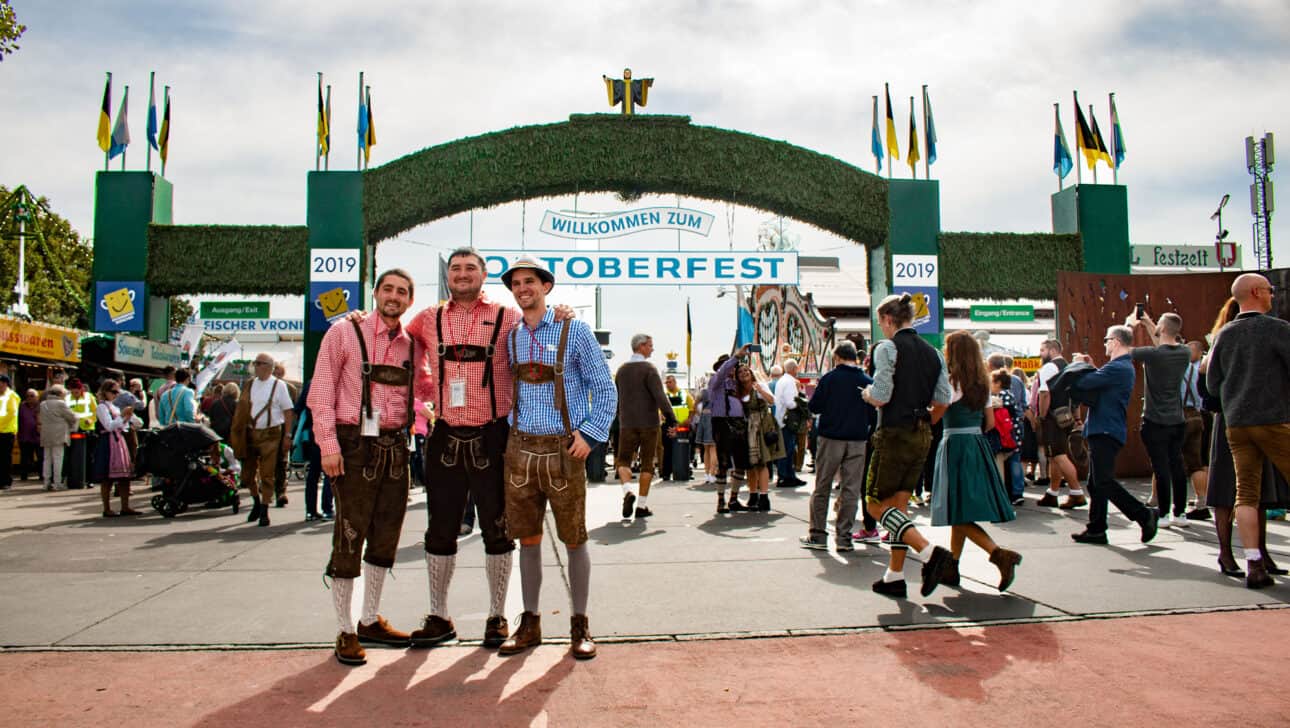 COMPANY MISSION STATEMENT
Our mission is to provide safe, fun, and unforgettable experiences though superior customer service that creates memories and smiles that last a lifetime.
GENERAL REQUIREMENTS
We will ONLY consider applicants who have legal work authorization in Germany. Please don't bother submitting an application unless you hold an EU passport, or valid working papers.
We will only consider individuals that have completed at least two years of independent full time work or University, as a potential candidate for employment.
As all of our tours are conducted in English, you must be fluent or a native English-speaker, in addition to a working knowledge of the German language. We prefer that you're fluent in German, but you should at least be able to communicate with locals as you encounter them during tours.
Very strong knowledge of German and Munich history. What you do not yet know we can help teach you, but you should be very familiar with 20th century German history.
Strong knowledge of Munich's neighborhoods, transit, museums, restaurants, and other points of interest.
Candidates should enjoy being around people of all backgrounds and working in a busy environment. You should get a thrill from addressing large groups, have a fun personality, the ability to quickly adapt to changing situations, an interest in international travel, integrity, and a large smile. We're only looking for applicants with a strong sense of team spirit and those who are willing to pitch in to get the job done.
From top to bottom, we help each other out whenever needed; flexibility is the name of the game. This might mean that your help is required to complete tasks that are not usually part of your day to day responsibilities, such as purchasing, customer service, bike assistance, customer check in, and many more.
Open Positions in Munich, Germany with Fat Tire Tours
TOUR GUIDE AND HOST
Since our foundation in 1999, we have been at the forefront of tourism. Our renowned tradition of exceptional tour quality and superior customer service would not be possible without our top class team of Guides and Hosts.
Our guides ensure that everything runs smoothly, and that our guests have a great time on tour, day in day out. As the face of our company, candidates must have exceptional customer service skills, be extremely organized, and able to work well both as part of a team and individually. Our staff wear many hats: guide, confidant, problem solver, conversationalist, leader, care giver, and general rock star! Guiding tours with us is a highly sought-after position demanding lots of cultural and historical knowledge and above-all, extraordinary people skills. Those are the obvious qualifications, but no less important is the ability to work very flexible hours and have a strong sense of team pride.
Guides are initially trained on a combination of our core city tours, both on two feet and on two wheels (walks, monuments, bikes and Segways), and as your expertise and competency grows so does the portfolio of tours you can give. While guides spend the majority of time out on tour showing our customers a great time, they also spend some of their time working as hosts in our busy offices.
During time spent hosting, staff are responsible for a wide range of tasks, from sizing customers for bikes to dealing with any reservation issues and helping to answer any questions that they may have. A dynamic position like this requires sunny warm personalities who are able to graciously direct people where they need to go, and who are happy to work outside and on their feet in every kind of weather, fielding the same questions over and over, while always remaining calm and cheery.
Last but by no means least, while we love sunny days, we do many tours in the howling wind and pouring rain. Whatever happens out there, we really shine when adversity comes knocking! Regardless of whether you are leading a tour, or caring for a group in our office, you're expected to be a powerful presenter and confident public speaker. Your delivery of information should be clear, inspire confidence, and engage our guests. You are compassionate, patient, and have an unwavering sense of humor. Your warmth and dynamic personality shines through as you relay information to our guests. In short, you love being with people and people love being with you! In our busy offices our number one priority is making sure that our guests have a great time.
SOCIAL MEDIA AMBASSADOR (part-time)
Fat Tire Tours is seeking part-time Social Media Ambassadors to join our family. The Social Media Ambassador is an essential role, acting as Fat Tire Tours' voice and visual identity on social platforms.
Success in this position comes from a contagious love of your city and the local culture, an obsessive attention to detail, strong creative instincts, and a commitment to structure and organization.
Qualified candidates have a proven track record in social community management and growing followings and engagement on platforms that include Instagram, Facebook, Twitter, and TikTok. It's imperative that you love your city, care that people see its best side while visiting, and spend weekends exploring different neighborhoods because you love finding something new! This position is responsible for delivering weekly Instagram stories that capture the best that the city has to offer, an inside look at our tours, and special tips for travelers. It is also responsible for collecting TikTok content that showcases the behind-the-scenes lives of our staff. The Social Media Ambassador will interface directly with the Director of Marketing to help develop a well rounded social content calendar using a variety of online tools (Google docs, Hootsuite, Facebook, Later, etc.). The perfect candidate is able to adapt to the Fat Tire Tours tone and voice and contribute basic copywriting for social media captions.
Fat Tire Tours is a company built for travelers by locals. We offer a variety of fun, engaging, and memorable tours for those that want to discover the best a city has to offer. Through familiar hospitality and superior customer service, we lead tours that define a traveler's time in the city. Like all Fat Tire Tours' family, the right candidate must be driven to excellence and ready to work in a fun environment.