Fat Tire Tours: Our Bike Options
We'd love to have your family on tour with us and we understand that your child may have a different bike-riding ability than others their age. To accommodate young children or those uncomfortable on their own bike, we have numerous special options available.
When booking online, select the total number of participants, and then specify any additional equipment needed such as a baby seat or child's bike. These options are always free of charge but are important to reserve in advance so that we have the right equipment available for your tour. There is no need to choose Adult Bikes ahead of time.
Please note that all options are destination-specific. What's available in one city might not be an option in another. Please contact us if you need any additional guidance in selecting the best option for your children!
Most of our cities have the following bike sizes and accessories available. Find out more about each city's availability below.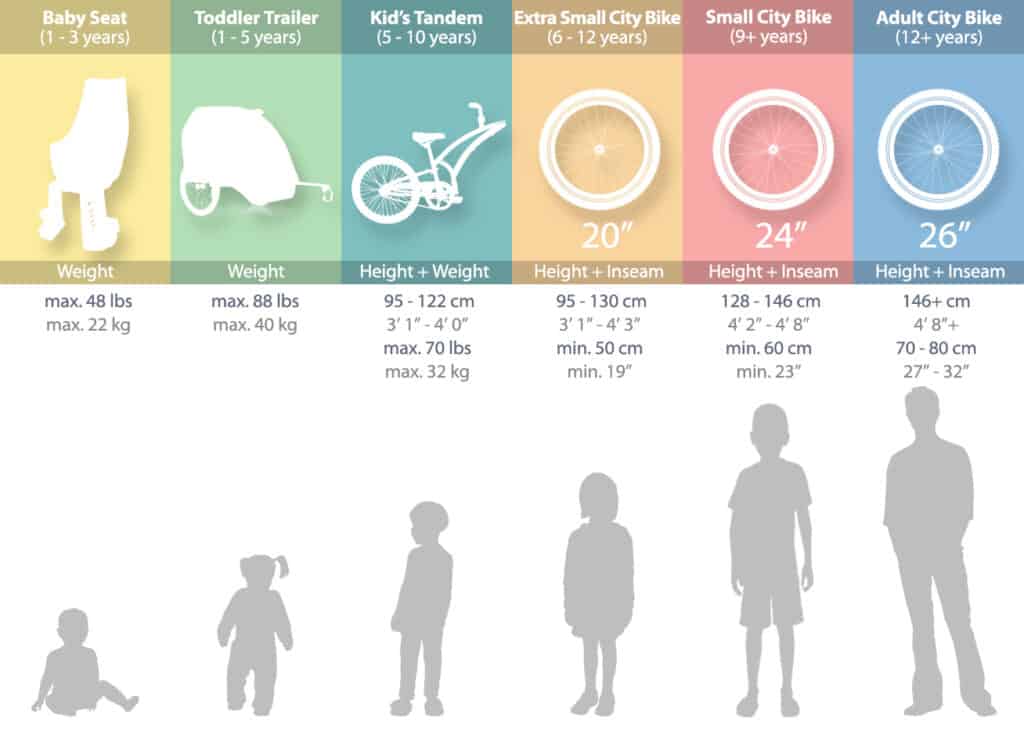 See Our Bikes
Select Your Preferred City