Market Tour & French Cooking Classes: Explore with Your Senses
We kick off this day at our delightful Latin Quarter location.  The morning class starts with coffee and fresh croissants, and our evening class includes wine as we cook. Before heading out as a group to a local open-air market, we'll get to know each other and talk about what our time together will entail.
Class Details
What's Included
Good to Know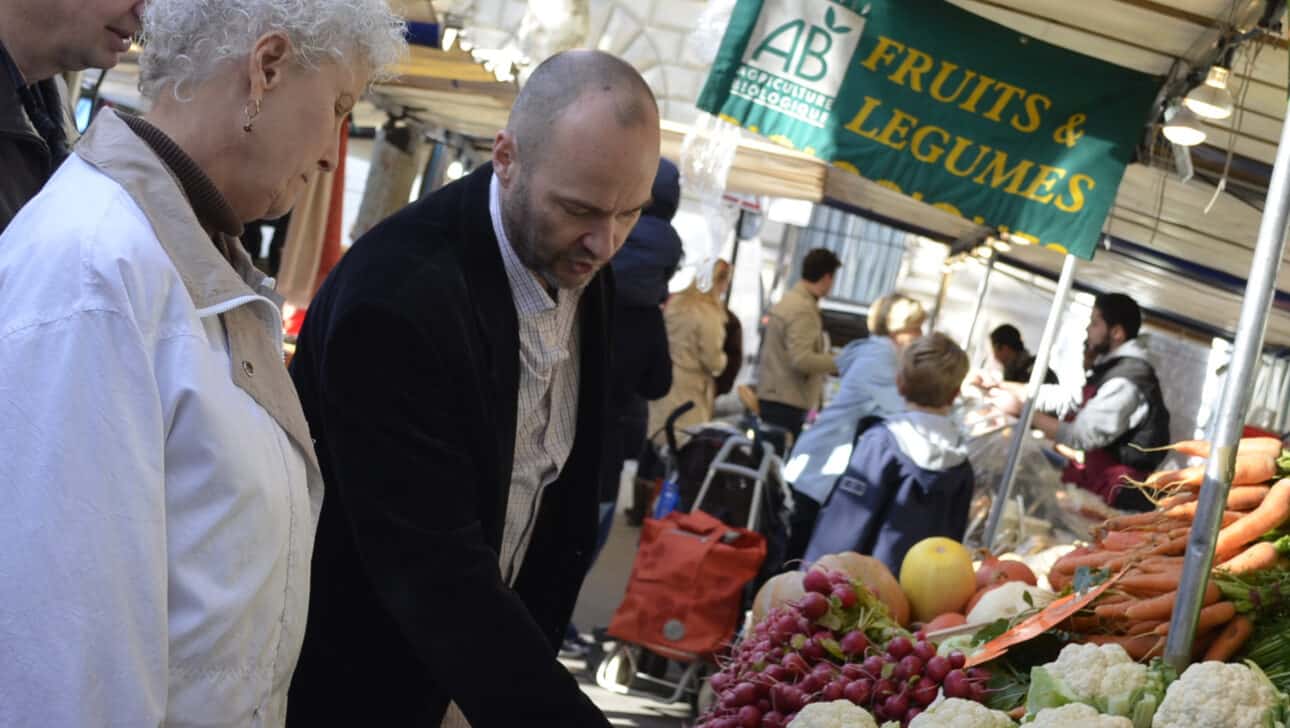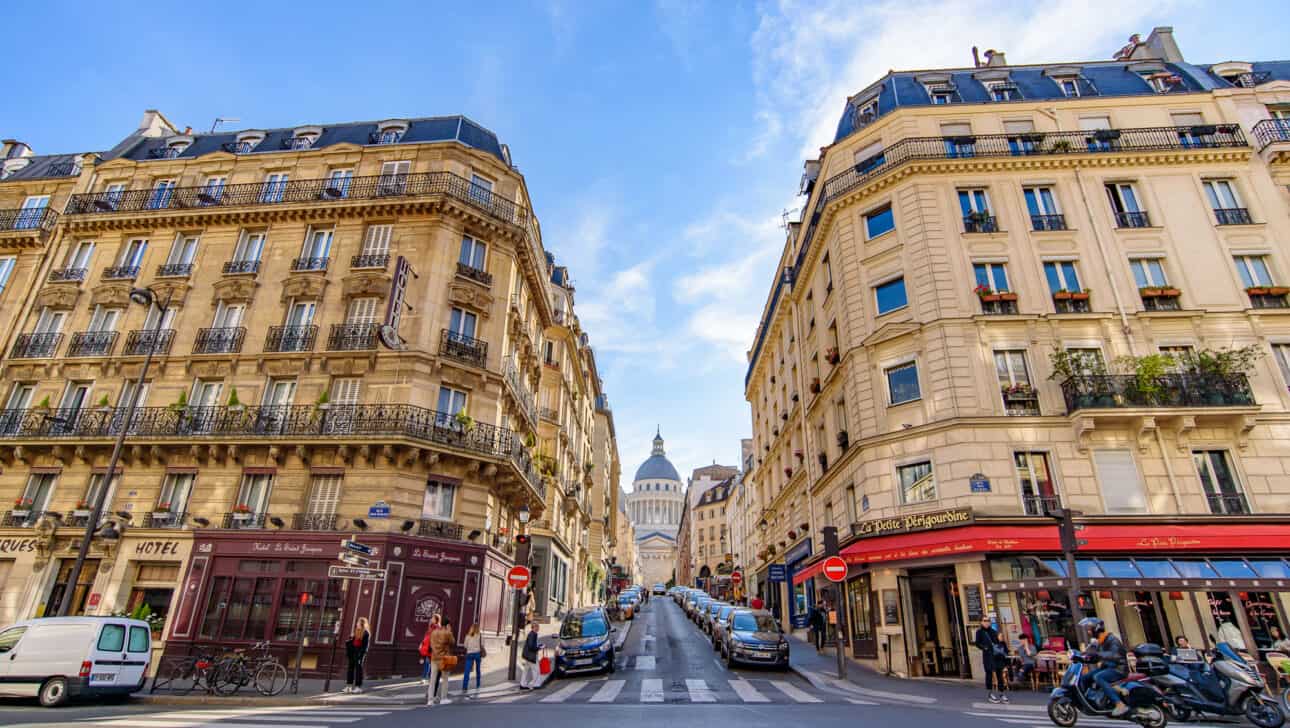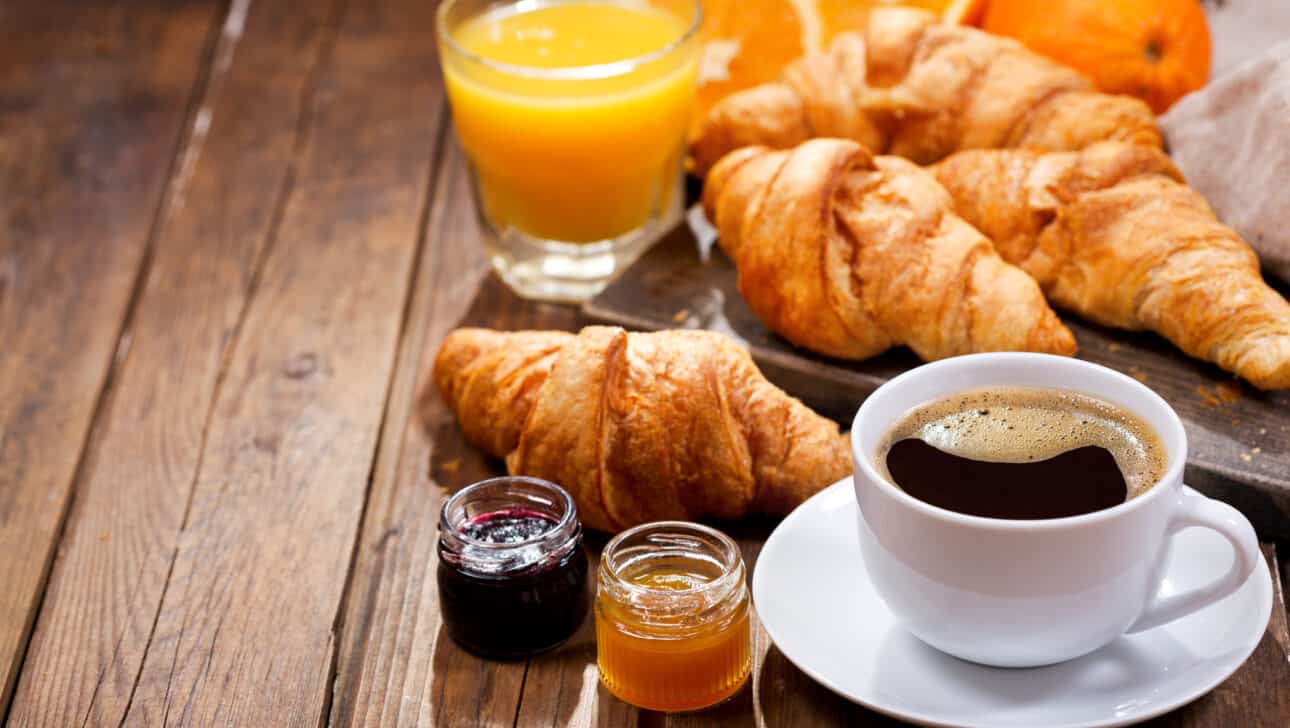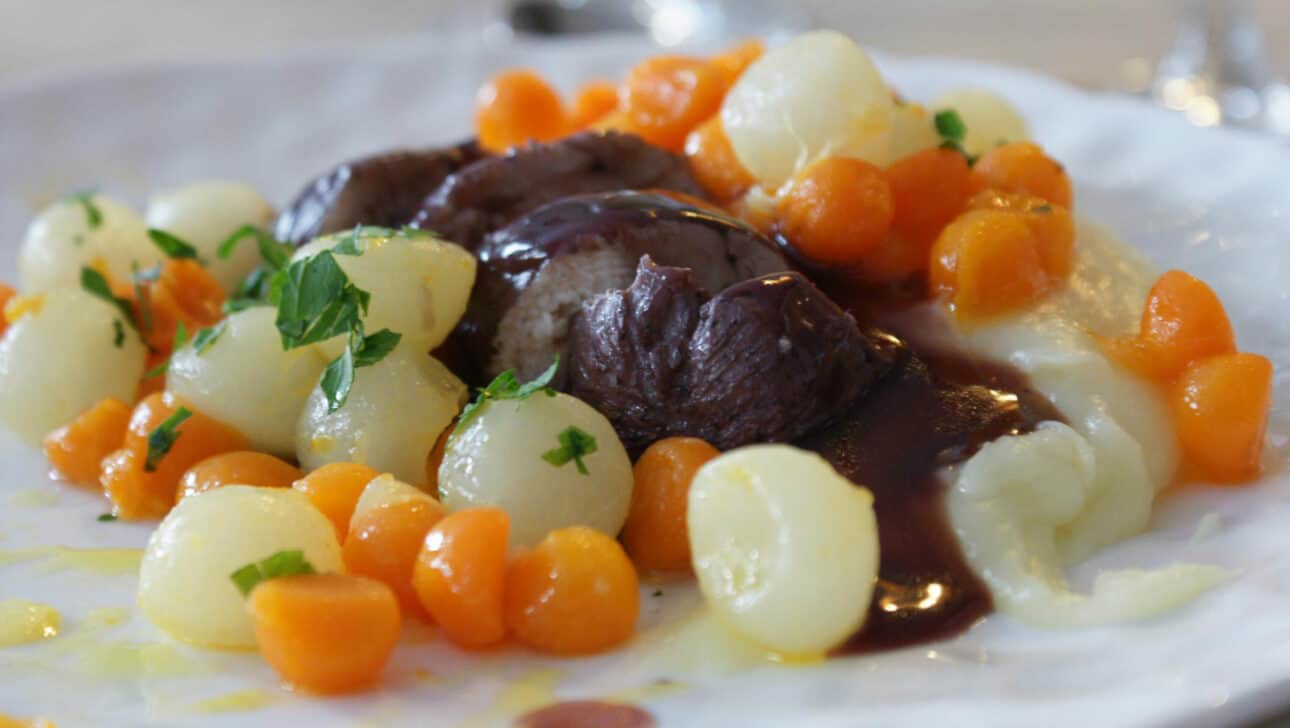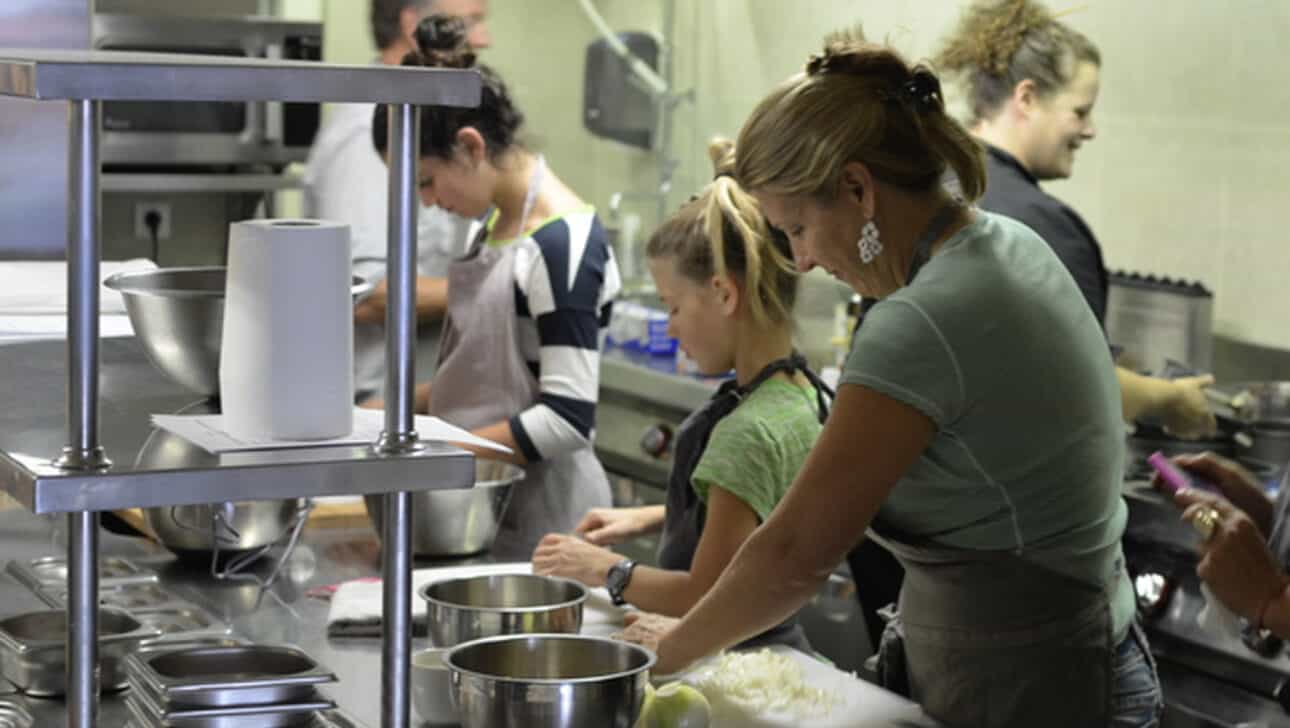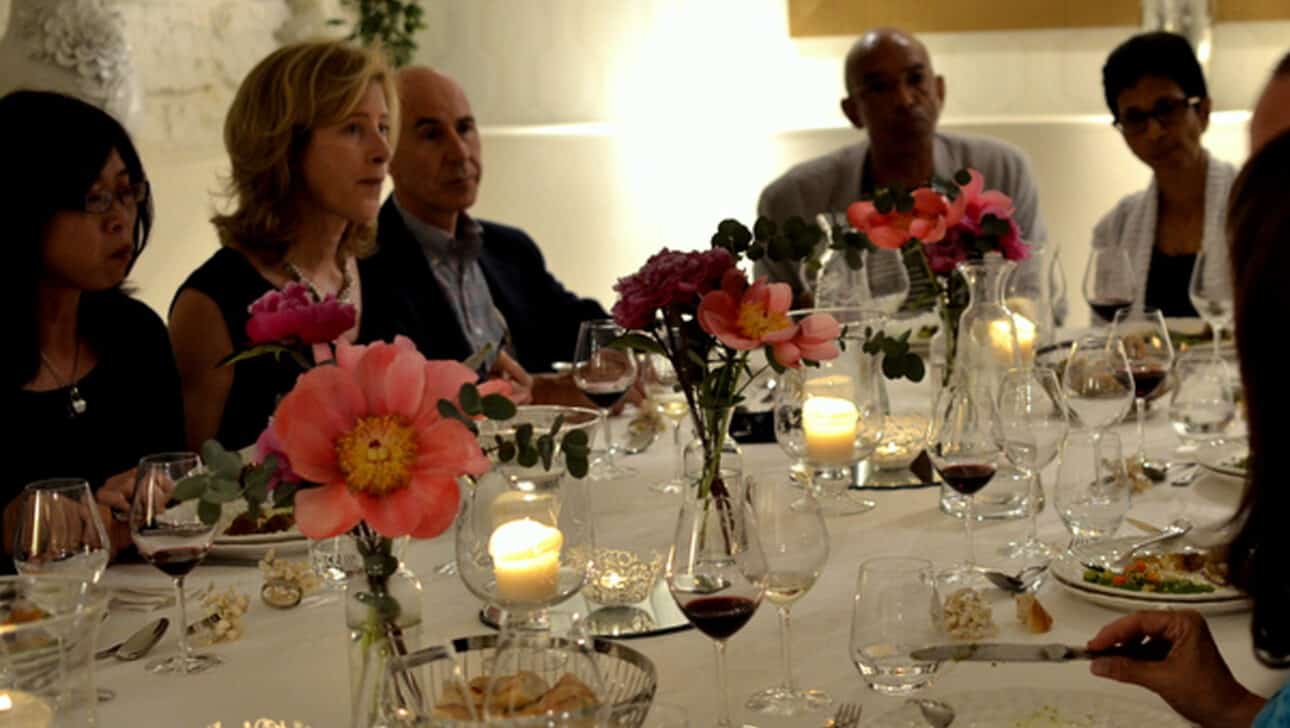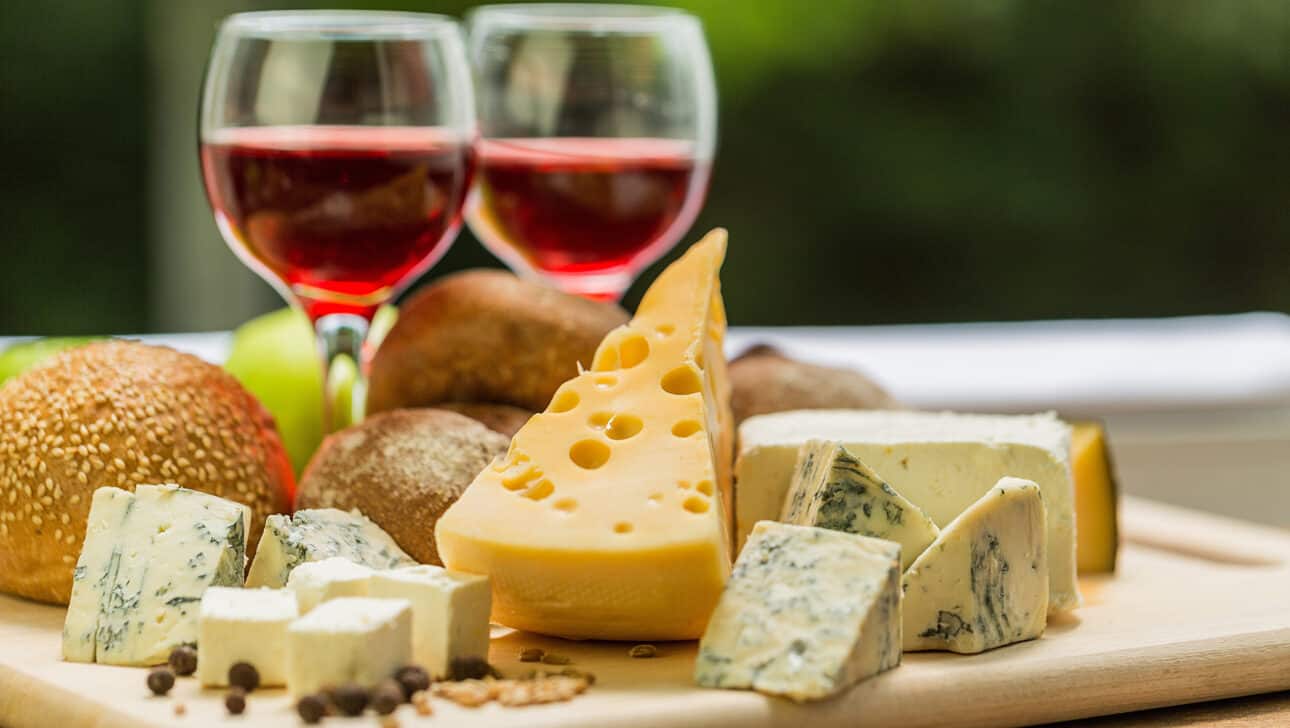 Meeting Point
This class meets at 59 Rue du Cardinal Lemoine, 75005 Paris, France. The closest métro is Cardinal Lemoine métro (line 10).
Frequently Asked Questions
Have more questions? Check our Fat Tire Tours general FAQs or get in touch.
General Class Questions
Where is the meeting point?
Is the cost of the ingredients included in the price?
Yes! While we begin our time together at a local Parisian market in order to teach you about how produce is selected for the highest quality cooking – all of the ingredients for your cooking course will be purchased and taken care of for you. If you'd like to purchase additional items for yourself, please bring extra spending cash in euros.
Is this activity appropriate for children?
We do accept children 12 and above with their parents.
Can you accommodate my special dietary needs?
While we will try our best to satisfy any special dietary need, we do not guarantee we will be able to do so, and ask that you let us know about those at least 72 hours prior to the class. Failure to do this might result in not being able to accommodate your needs but will not warrant a refund.
If on the other hand you let us know at least 72 hours prior to the class, and for some reason we can not fullfil your specific needs on the day of class you have chosen, we will provide either an alternative date or a full reimbursement.
If I take a cooking class, can somebody else join me for the meal?
Yes, it is possible for that special somebody to experience the meal with you. Please contact us for specifics.
Are reservations required?
Yes, reservations are required for all tours.
Is this tour offered in any other languages, or only English?
All scheduled tours are in English, but private tours can sometimes be scheduled in other languages, given we have a tour guide who speaks the language of your choice.
What is your cancellation policy?
Activities including tickets or special entrances, such as this one, may only be rescheduled for free up to 72 hours in advance. These activities are also only refundable more than 72 hours in advance of the activity start time. Within 72 hours, we will only be able to issue a partial refund or future credit.
Do you organize private tours for groups?
Yes! Some of our private tours can be reserved directly online, but if you're looking for something unique or have questions about a private group, simply send us an email at privatetours@fattiretours.com to learn more about our options and prices.
Other Questions
What does 'Fat Tire Tours Approved' mean?
We've been perfecting our tours since 1999, and we are always looking for new ways to improve our tour menu for our guests. We are committed to expanding the activities offered during your stay in Barcelona to make for an unforgettable experience. So for all of the experiences that we aren't able to deliver on our own, we've hand-selected the best local providers to offer a wide-range of unique and fun activities for our guests.
With anything Fat Tire Tours Approved, you still receive our spectacular customer service ready to assist you in any way we can, 24/7, as well as the guarantee that we have hand selected the best possible partners to supplement our tour menu.