Tour de Paris en Bici en Español
Hemos estado perfeccionando nuestro Day Bike Tour de París desde 1999 y es una fabulosa manera de visitar París – le encantará este recorrido! Únase a nosotros para un relajante y divertido pedaleo a través de nuestra hermosa ciudad. Si usted es nuevo en París o un viajero veterano, nuestro objetivo no es abrumarle con fechas tecnicismos históricos o historias aburridas. De ello, le ofrecemos los sitios famosos, una gran orientación, toda la información educativa, montones de historias únicas y fascinantes, fantásticas oportunidades fotográficas, una bicicleta cómoda y excelente servicio personal de su guía.
Tour Details
What's Included
Good to Know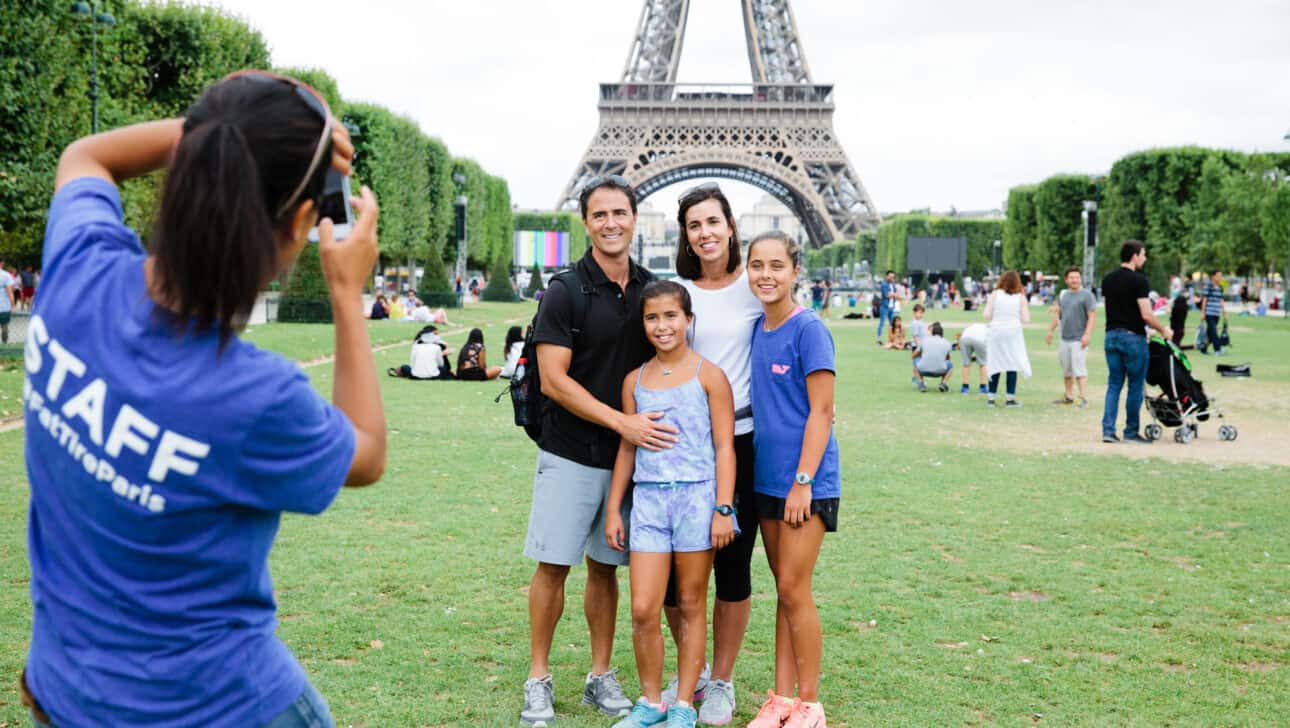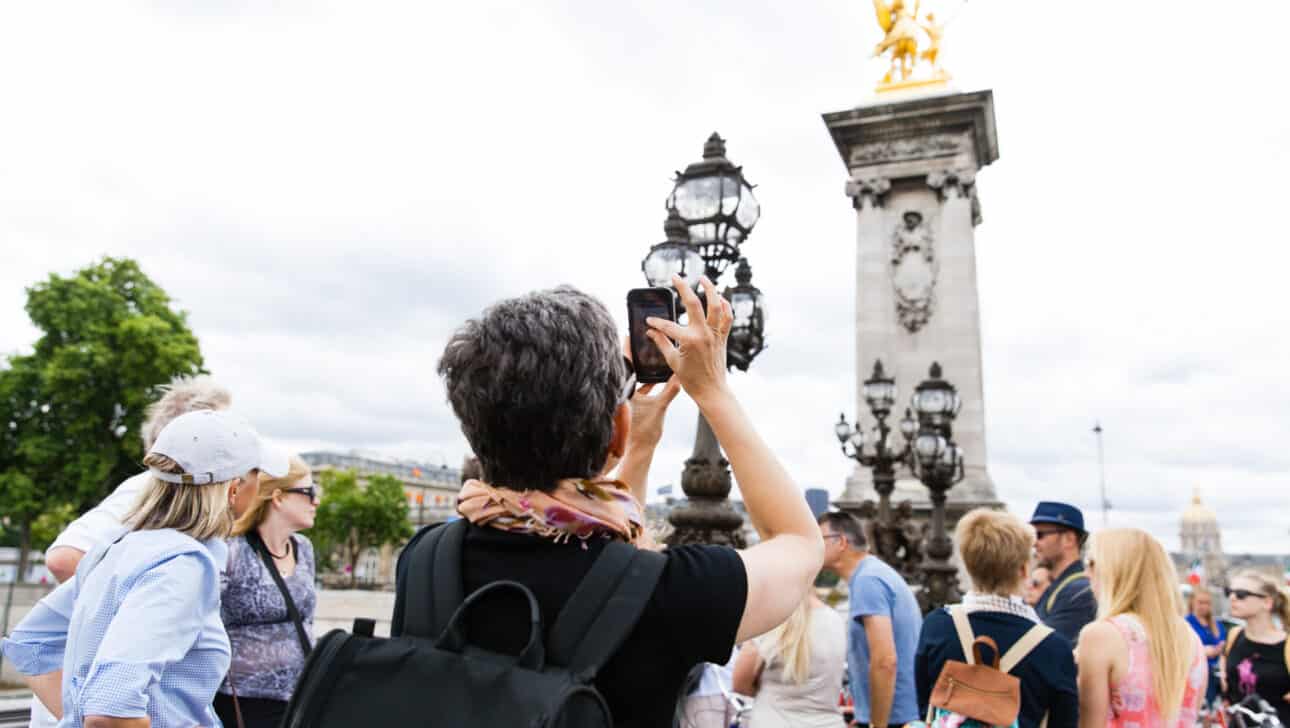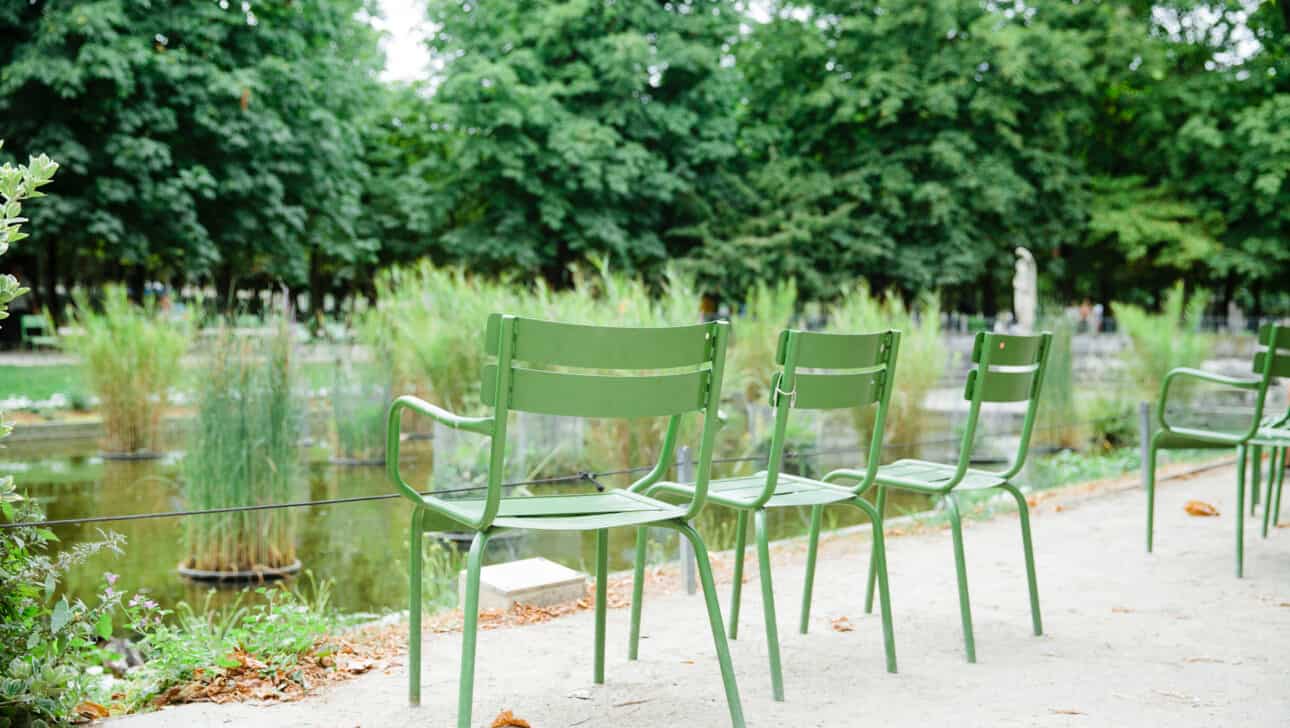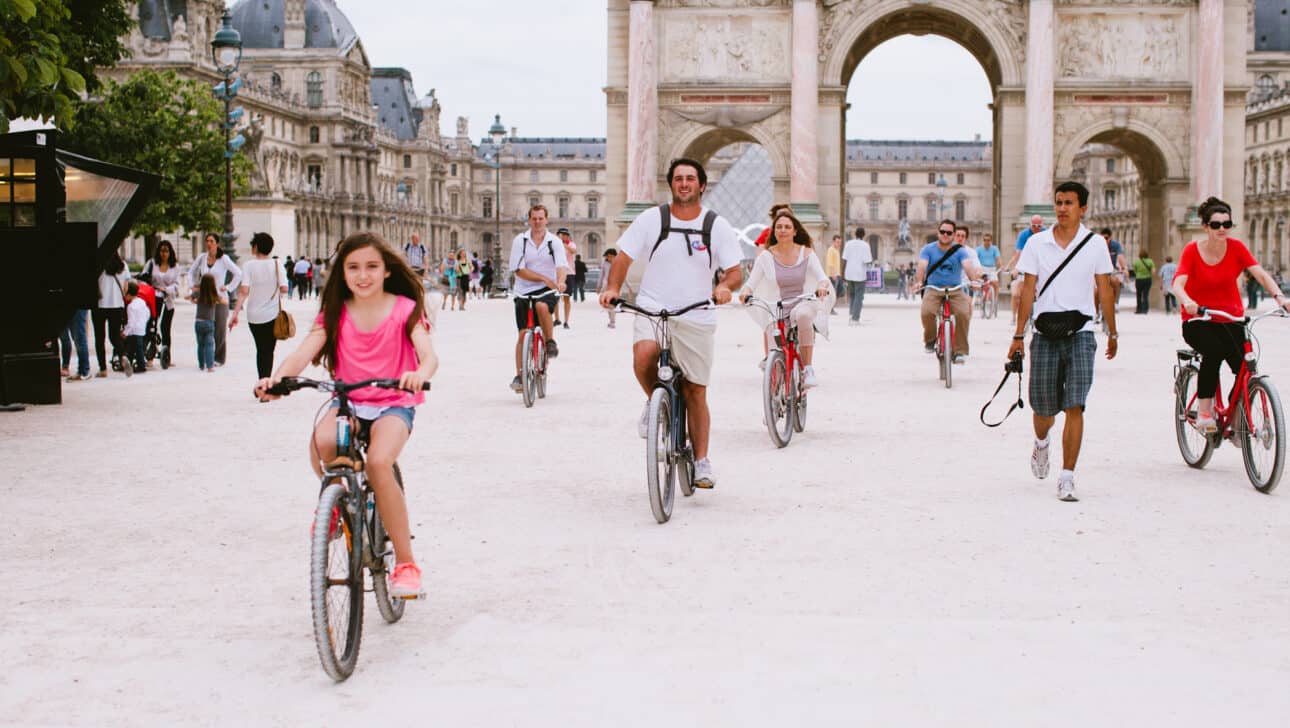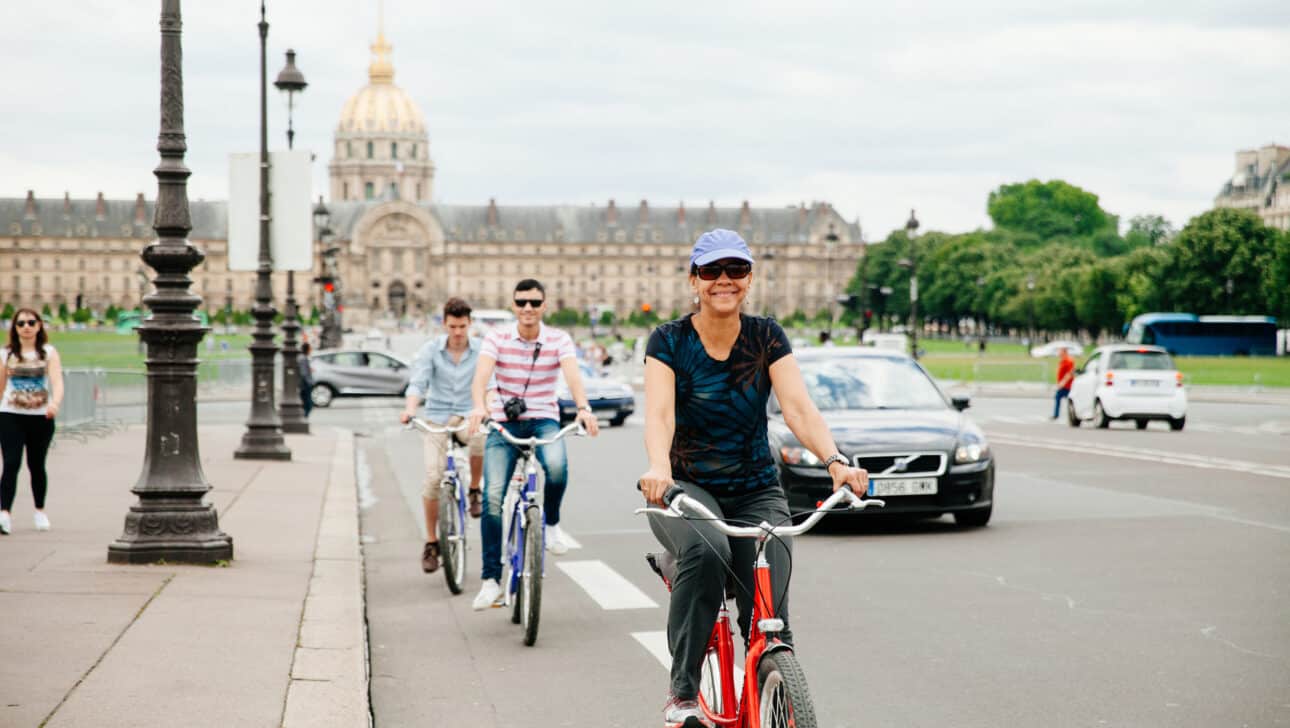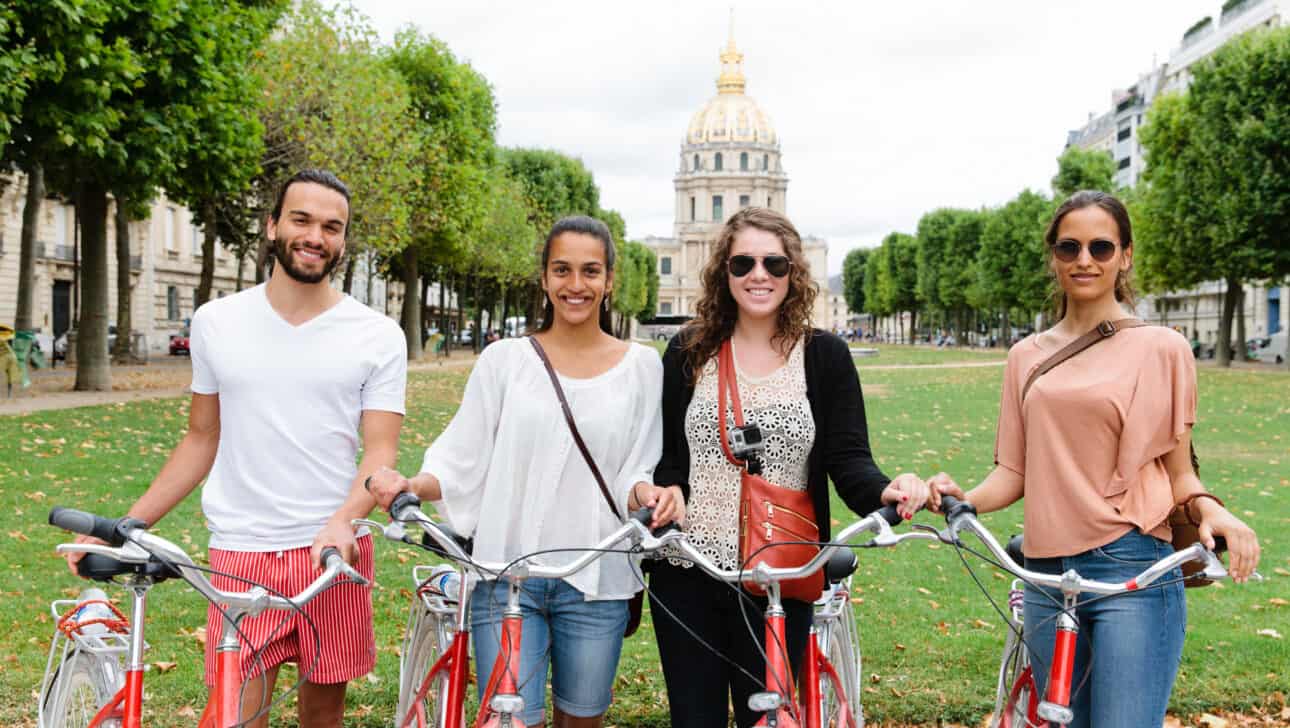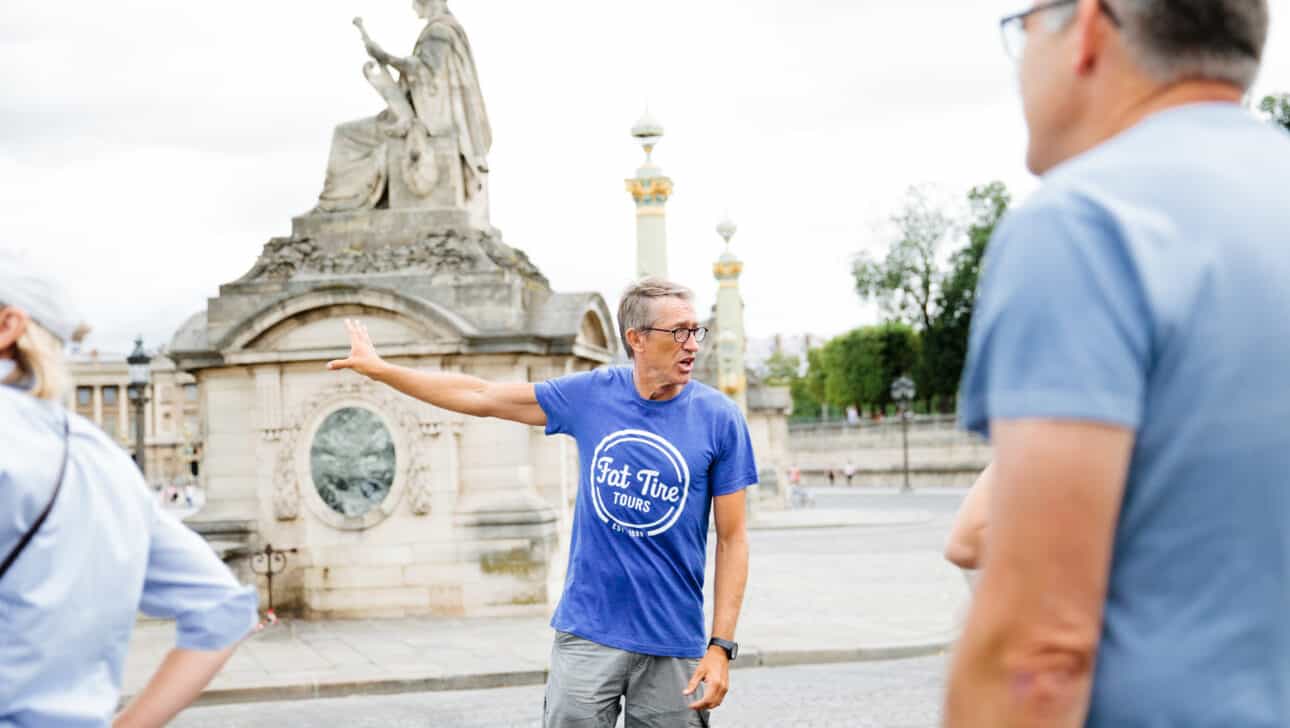 Frequently Asked Questions
Have more questions? Check our Fat Tire Tours general FAQs or get in touch
Questions About our Bikes/Biking in Paris
Is this tour appropriate for children?
Yes! This tour is a wonderful way for kids to discover Paris. You can use this bike chart to help you reserve the appropriate bicycles for your little ones – you can reserve kids' equipment during the booking process. Please keep in mind that children under 16 years old must be accompanied by an adult on the tour.
For children up to 10 years old or weighing under 32kg (70lbs), we have two-wheeled tag-along tandems. The child passenger sits on a seat and can pedal or coast. All riders weighing over 32kg (70lbs) must ride their own bicycle. This is not an option for adults or anyone over the weight or age limit.
We have various sized city bikes to accommodate just about every size of rider, from extra small 20 inch wheeled bikes for riders that are 3.3ft (100cm) to extra large for riders up to 6.5ft (198cm).
There is no additional charge for trailers, tandems or baby seats. Due to limited availability, please book baby seats, trailers, tandems, 20" and 24" wheeled bikes in advance.
Please Note: All extra small 20 inch and small 24 inch bikes are equipped with hand brakes.
Our city tours are very casual, with only slight elevation changes on varying surfaces including smooth gravel and pavement. It is necessary, however, that any person participating in our bike tours have at least some bike riding experience, and should be comfortable riding in a group.
What are your bike options?
You can view our bike options here.
Unfortunately, we do not have adult tricycles, adult tandems, or bikes with training wheels for adults or children that may be less confident in their riding ability
How long is the ride?
Our Paris Day Bike Tour covers approximately 6.5 miles (10.5 km).
How does the Paris Day Bike Tour compare to the Paris Night Bike Tour?
Many customers want to know the difference between our Paris Day Bike Tour and Paris Night Bike Tour. First, the routes and information provided are completely different.
The Paris Day Bike Tour is where you'll get the most information about Paris. We hear one of two comments most often after the Paris Day Bike Tour. Either, "Wow, I'm so glad I took this because now I know what I'm going to do the next few days while I'm in the city" or we hear, "I can't believe I'm leaving tonight because there's so much more in Paris that I didn't know about and I've missed it all."
The Paris Night Bike Tour is simply beautiful. There is more riding involved and slightly less information than the Paris Day Bike Tour, but the city at night is fantastic! This tour also includes a boat cruise on the Seine with free wine included.
Most of our customers take both of our tours by taking advantage of our Day & Night Bike Tours – and you can save €10 when booking them together! However, if you're not sure you want to take both, we suggest you take whichever one sounds most interesting to you, and then you can decide at that point if you enjoyed it enough to ride with us a second time. We think we know what your answer will be… 
Is a helmet included?
In France, adults are not obliged to wear a helmet, however they are mandatory for children under 12. We have helmets of all sizes available in our office, free of charge.
General Tour Questions
Where is the tour meeting point?
Your tour meets directly at our office, located at 24 rue Edgar Faure, 75015. Please arrive 15 minutes prior to tour departure.
What is the number to call if I am lost and trying to find the meeting point?
If you are having difficulty finding the meeting location for your tour, please call us at +33 1.82.88.80.94 and our staff will be happy to help you find your way.