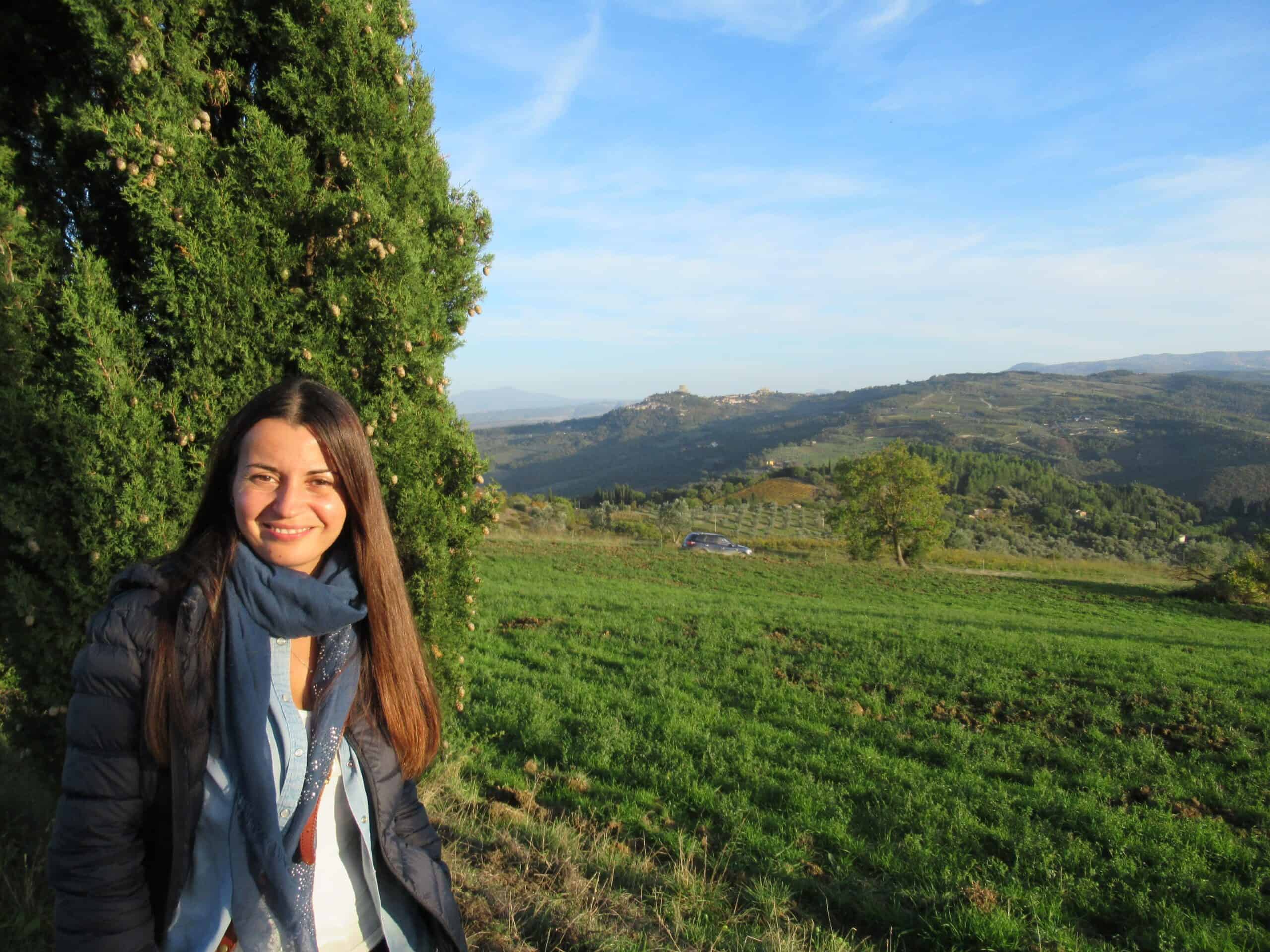 Cristina
Tour Guide, Florence
Cristina has been working as a tour guide if Florence since 2012, and she is still madly in love with her job. She was born in the center of Italy but moved to Florence many years ago. She immediately felt a deep bond with this enchanting city.

My favorite place: On my way home, I love to pass in front of the church of Santa Maria Novella at sunset when the marbles of the facade turn pink. It's a unique atmosphere; so dreamy!

My favorite food: Almost every one! I'm a good eater…but mainly pasta with all kinds of toppings, including my very long cooking ragù.

My favorite place to visit: Signoria square by night, when a supernatural silence falls on the ancient buildings and the imposing sculptures reveal all their inner life.

Fun facts: Among the funniest requests made by customers (so many indeed) I especially remember the time I had to convert a classic city tour into a yellow-buildings-tour (clients were looking for the right shade of yellow to plaster their stately mansion…).