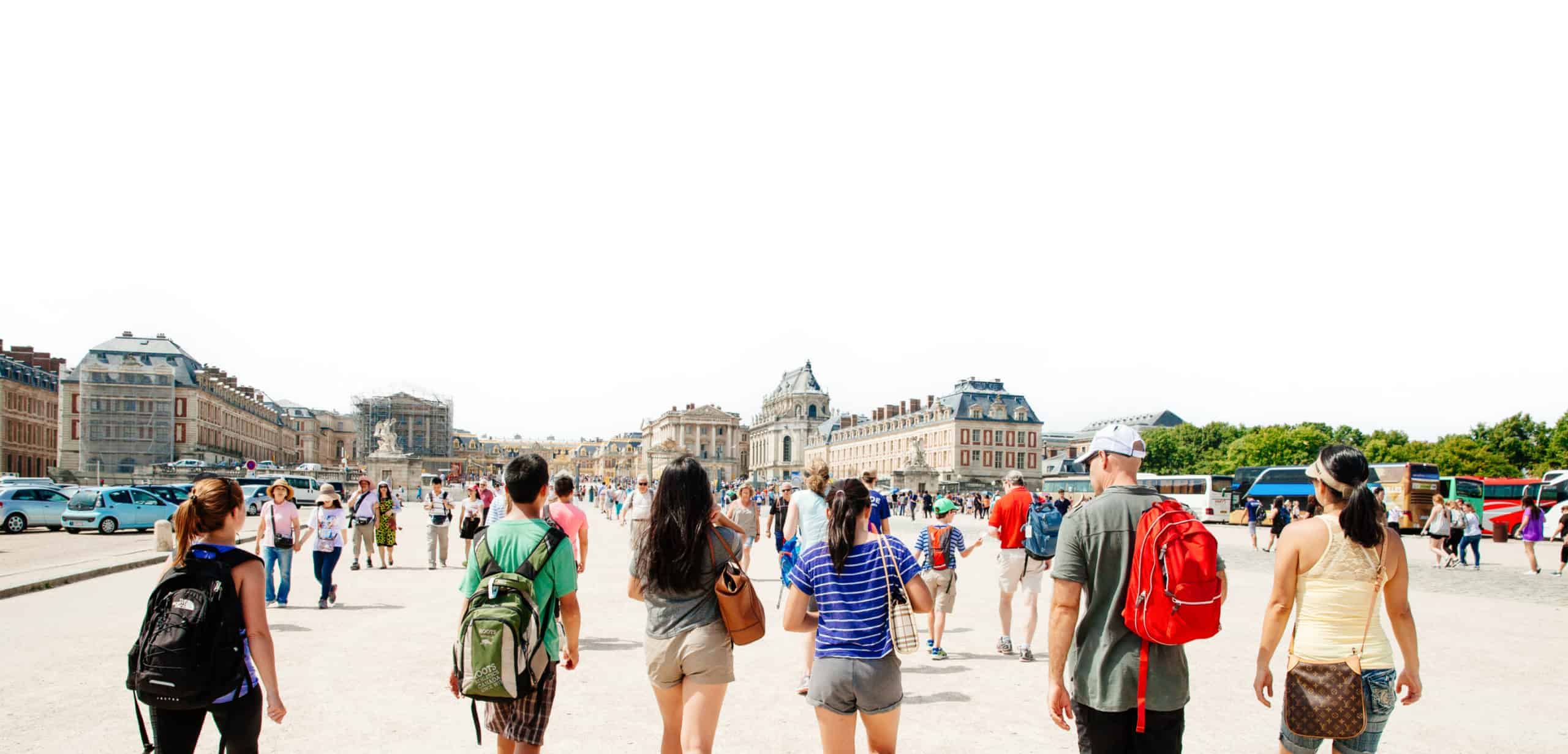 All About Giverny, France
By Colette Davidson
If you're a flower aficionado and looking for a quiet escape from the bustling streets of Paris, hop on a train and venture out of town for the day to Giverny – site of the French impressionist painter Claude Monet's gardens.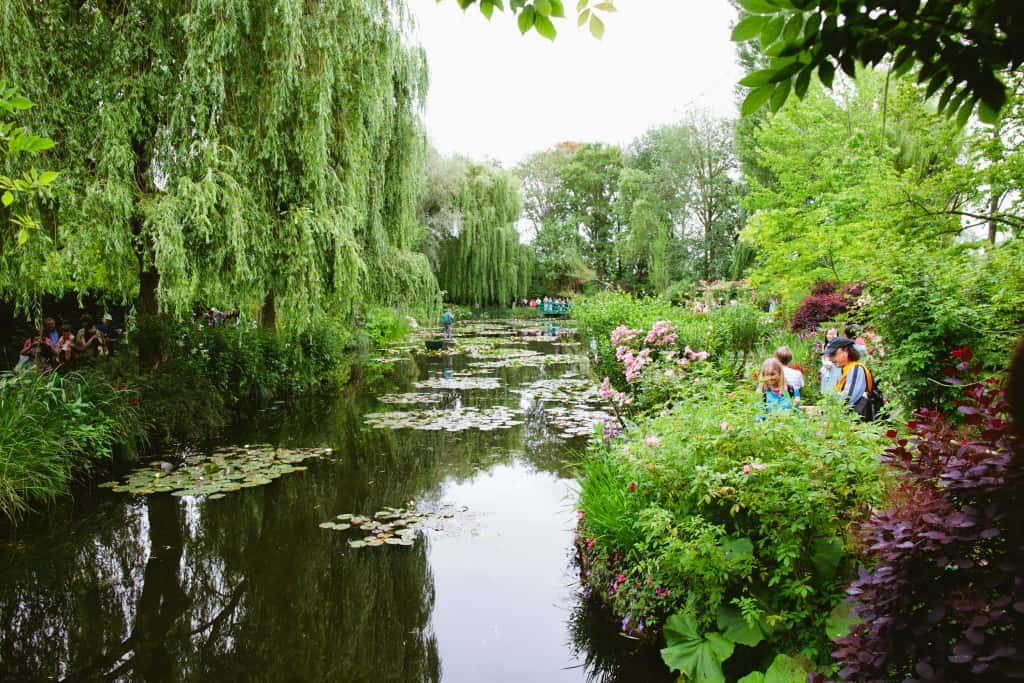 Monet's gardens are made up of two main spaces – the Clos Normand flower garden and a Japanese-style water garden. The delicious contrast of the two – the former at the front of the house and the latter across the road – are great for botanists searching for new flower varieties as well as art lovers looking for the inspiration behind Monet's paintings.
Monet arrived at Giverny in 1883 and soon took to work taking down the alleyway of pine trees, turning the nearly 2 ½ acres of land into a luscious garden. Fruit trees mingle with crawling rose vines, while daisies and poppies spring up around other rare flowers in varying heights and volume. The elements of surprise and chaos were things that Monet much enjoyed when it came to gardening, and he liked his flowers to bud untamed in every which way.
Ten years later, Monet decided to buy another piece of land bordering his property, which sidled up next to a babbling brook. This area soon morphed into a brilliant Japanese garden, a small pond, and inspiration for his famous water lily paintings. Several bridges and weeping willows complete the iconic scene.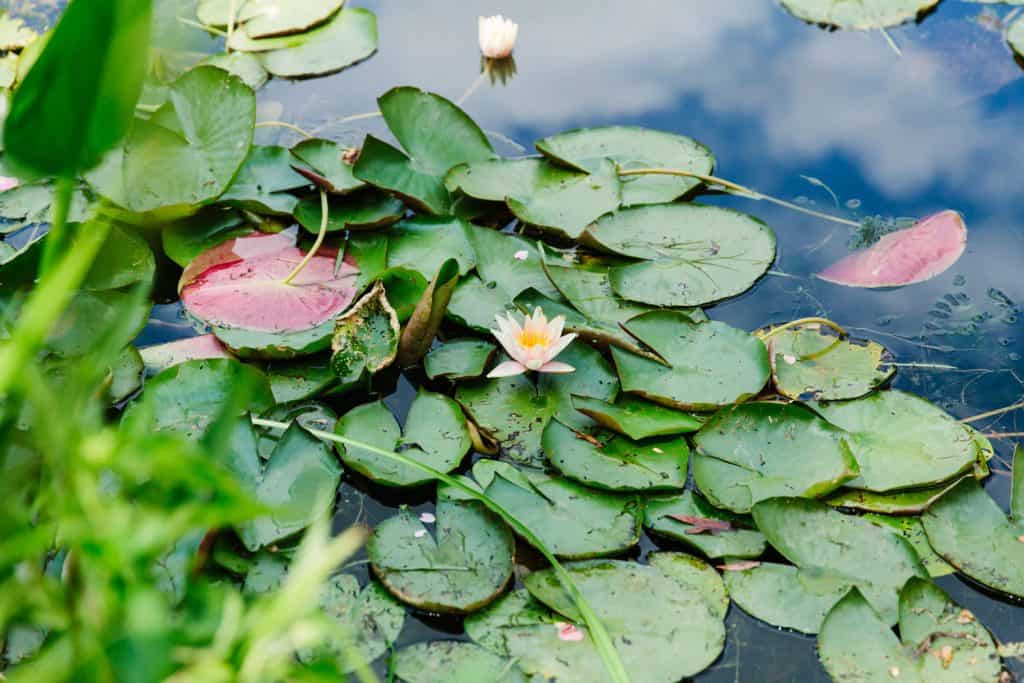 As a side note, Monet's paintings of his beloved water lilies – and the wistful water reflections of the pond below – are perhaps best viewed at Paris's L'Orangerie museum near Concorde. The monstrous floor-to-ceiling murals curve along with the cylindrical shape of the gallery walls, giving the paintings a living quality.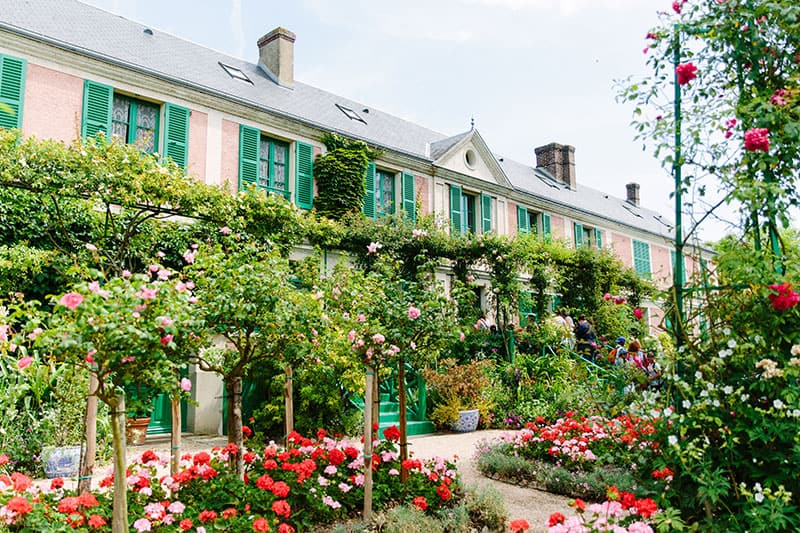 Another aspect not-to-be-missed at Giverny is Monet's house, which can be enjoyed unguided from the outside or inside during one of the tours. Monet lived in this house for forty-three years, and lead its transformation with several fix-ups and renovations of the space. While Monet preferred to paint outdoors in front of his gardens, he turned the barn next to the house into his studio, which became a holding center for his supplies and finished work.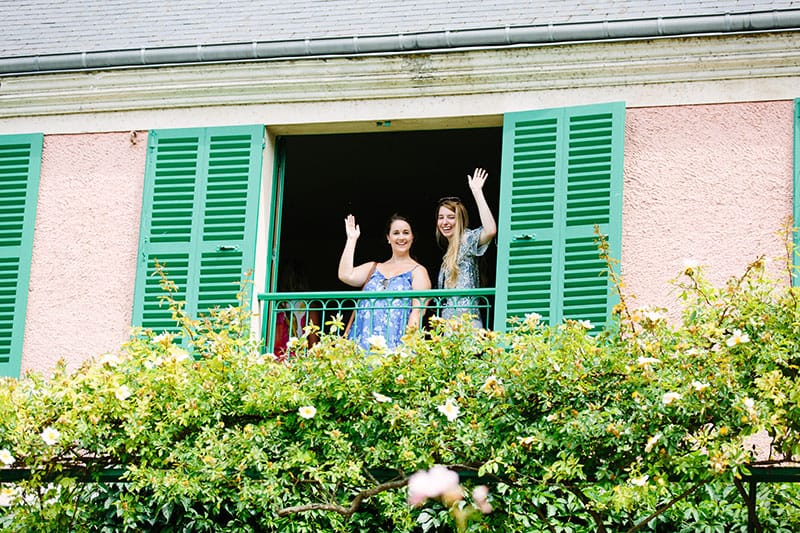 Monet's love of color could be witnessed not just in the surrounding gardens but inside the house, as well. Pink walls, green shutters, a baby blue sitting room and a sunny yellow dining room make up the vibrantly-painted house. Keep your eyes wide open during the visit, though – taking pictures is forbidden inside the house.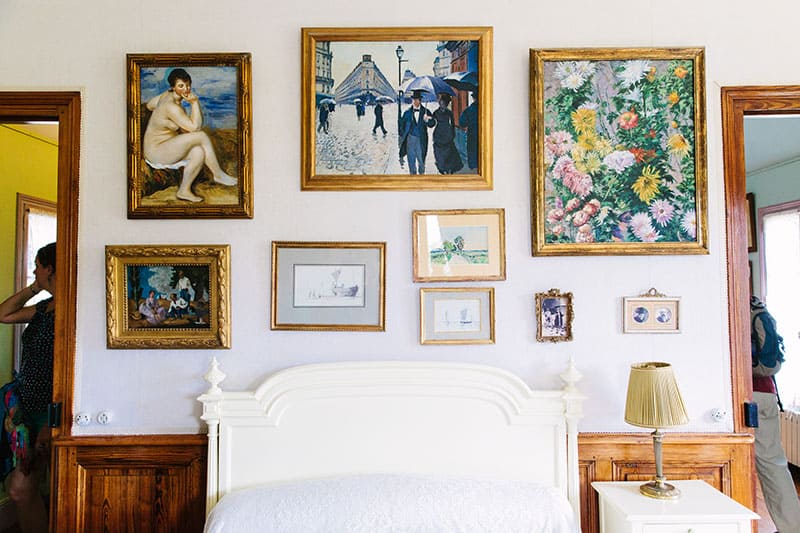 If you plan to go to Giverny, make sure to plan ahead. The gardens and house are only open seven months out of the year, from April to November – all the better to view the flowers and trees at their peak. Arrive at 9:30 to be the first ones in, but make sure to come before 5:30pm, when the last visits are admitted. Ticket prices range from 5  to 9 50, and children under 7 get in free. Check giverny.org for more information.
Love flowers and art? Join our Monet's Gardens Bike Tour or Monet's Garden Walking Tour.