By Anne McCarthy
The Paris 2024 Olympics will be here before we know it!
Paris won the bid to host the Summer Olympics next year, and they'll be held in the City of Light from July 26 – August 11, 2024. The city is buzzing with excitement over the Games next year, and 6.8 million tickets have been sold for the global sporting event. (Here are 7 facts you should know about the 2024 Olympics.)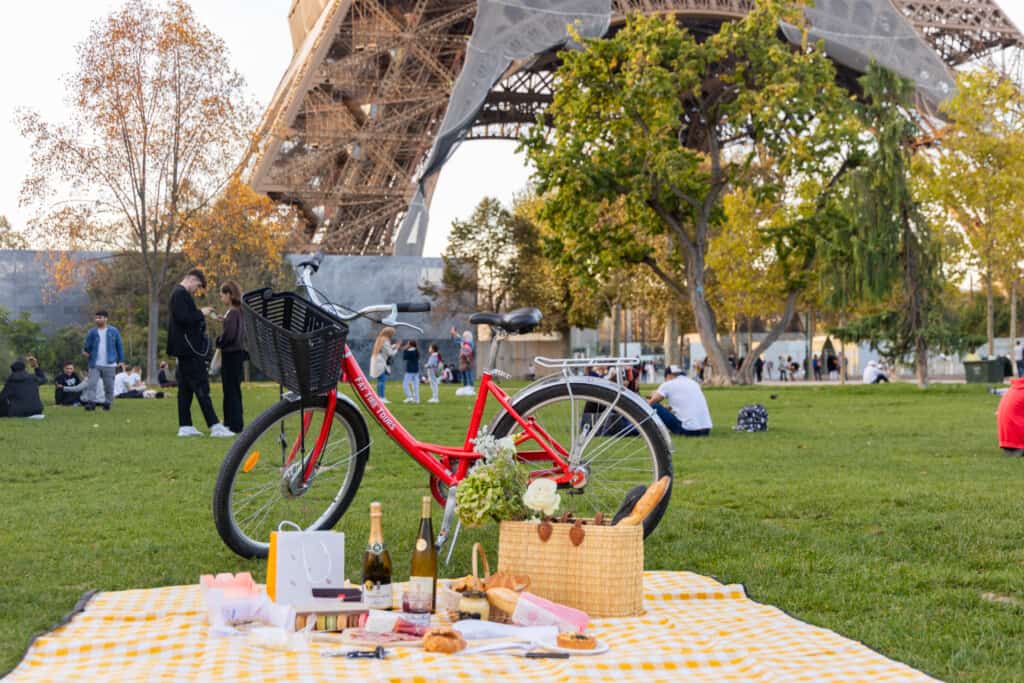 If you're planning to visit Paris to enjoy the 2024 Olympics, be sure to book one of our bestselling Paris tours with Fat Tire Tours Paris. We offer an array of exciting tours like bike tours, walking tours, Segway tours, Versailles tours, and more. If it's in Paris, let us take you there!
Many Olympics enthusiasts are already preparing for their Olympics visit in the summer of 2024. If you're looking for help to find where to stay during your Olympics voyage, here's a roundup of some hotels to check out. Note that many of these hotels will fill up early due to the influx of visitors to the city next summer for the Games.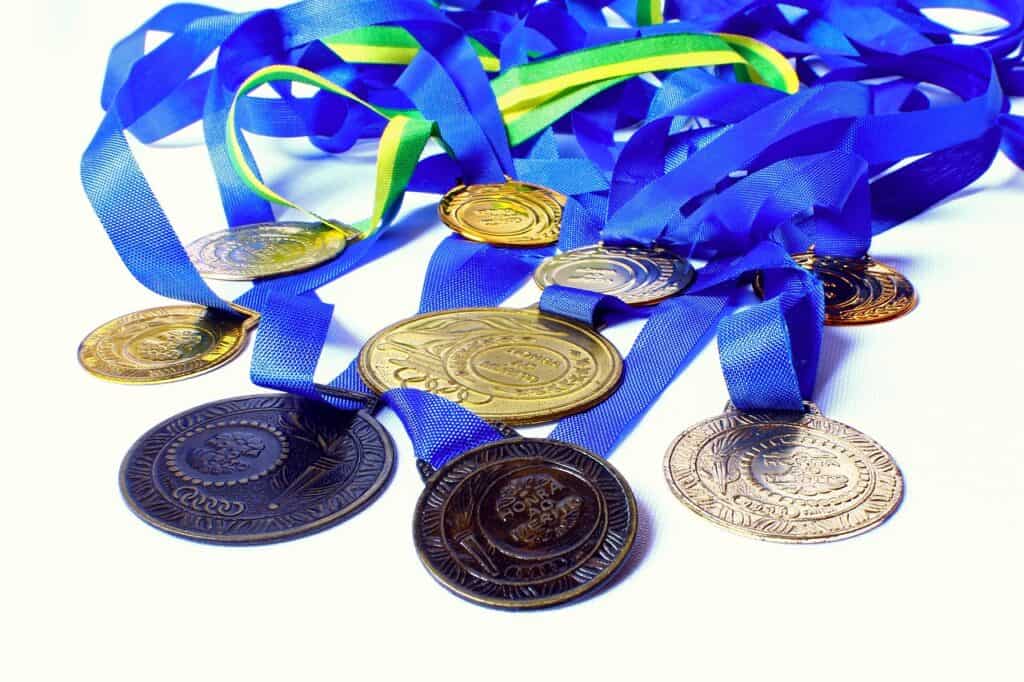 Hotels Near Stade de France
At Stade de France in Saint-Denis (a commune just north of Paris), the rugby and track & field competitions will take place, and you can find hotels nearby for easier access to the stadium. Olympic Village will also be in Saint-Denis. The area is well-connected to Paris via the RER trains and Métro lines 12 and 13. Here are some hotels consider for easy access to Stade de France, either in close proximity to the stadium itself or close to transit that will quickly take you there:
Novotel Suites Paris Stade de France
Address: 31 Avenue Jules Rimet, La Plaine, 93210 Saint-Denis
Address: 33/35, Bd Jean Jaurès, 93400 Saint-Ouen-sur-Seine
Address: 12 Bd de Denain, 75010 Paris
Note: 25hours Hotel Terminus Nord's vintage-designed rooms and tasty Mediterranean restaurant plus cocktail bar are fan-favorites among guests.
Hotel Near Eiffel Tower Stadium
You'll find beach volleyball at the Eiffel Tower during the 2024 Summer Olympics. For an Eiffel Tower view and a hotel right near the action, consider booking the Canopy by Hilton. (If you're a Hilton Honors member, you may get reduced pricing.)
This hotel is a mere 15 minutes from the Eiffel Tower and close to the Trocadéro Métro station. Some rooms include balconies with a view of the iconic Paris monument. The rooftop bar is a great place to unwind with a glass of vin after a long day's work as an Olympics spectator and cheerleader.
Canopy By Hilton Paris Trocadero
Address: 16 Av. d'Eylau, 75116 Paris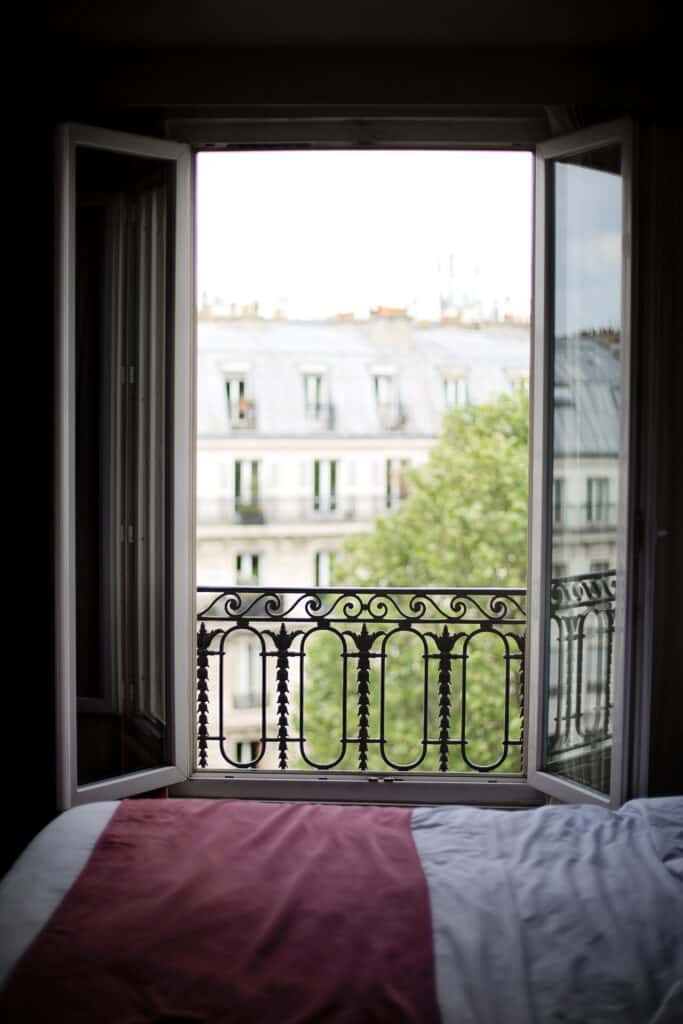 Hotel Near Roland Garros Stadium
At Roland Garros Stadium (2 Av. Gordon Bennett, 75016 Paris), which is known for hosting the French Open, the Olympics' tennis and boxing matches will be held in 2024. Consider staying at Hôtel Molitor Paris, across the street from Roland Garros Stadium. It's a mod-designed hotel with an artsy bent, complete with a Clarins spa, pools, and a chic brasserie.
Address: 13 Rue Nungesser et Coli, 75016 Paris
Hotel Near Château de Versailles
Château de Versailles is approximately 40 minutes by train or RER from Paris, and it's where the cross-country riding and modern pentathlon will be held for the Olympics. Consider staying at the beautiful Le Louis Versailles Château, which is on the site of Napoleon III's former military barracks. For unwinding, it even has a cocktail bar and sauna!
Le Louis Versailles Château – MGallery
Adress: 2 Bis Av. de Paris, 78000 Versailles
And if you'd like to learn more about Versailles, book our top-rated Versailles Bike Tour! It's an unforgettable experience in which you tour the grounds of Versailles by bike, experience the gardens, and visit the stunning chateau.
Hotel Near Grand Palais
The centrally located Grand Palais is where fencing and taekwondo competitions are to be held for the games. To be near the action, La Fantaisie is a great place to consider booking, and you'll have an easy time getting to the Grand Palais due to its proximity to Métro lines 1 and 13. At La Fantaisie, find artsy rooms, and nearby fancy department stores like Galeries Lafayette and Printemps to sate your shopping needs.
Address: 24 Rue Cadet, 75009 Paris
Hotel Near La Défense
In the La Défense Arena, swimming and water polo competitors will compete, hoping to take home a coveted gold medal. Two Métro stops from La Défense Arena is Mama Shelter Paris La Défense. It's hip rooms with stunning cityscape views and a sports bar on site are a great option for enjoying the games up close and from afar.
Address: 10 Rue Jean Jaurès, 92800 Puteaux

Anne McCarthy is the Editor in Chief of the Fat Tire Tours Blog. She is a contributing writer to the BBC, The Washington Post, The Guardian, Wired, and many more. She splits her time between the U.S. and Europe.