By Anne McCarthy
As any proper Potterhead knows, July is a special time of the year for Harry Potter fans. Harry Potter celebrates his birthday on July 31 (as does his creator, J.K. Rowling). So this month, we're looking at some of the magical locations in and around London where you can get your Potter fix.
And, if you're keen to learn even more about London, including stories about its engrossing history, join us for a Fat Tire Tours London tour! We offer bike tours, walking tours, food tours, and yes – even beer tours because Londoners love their beers and their local pubs.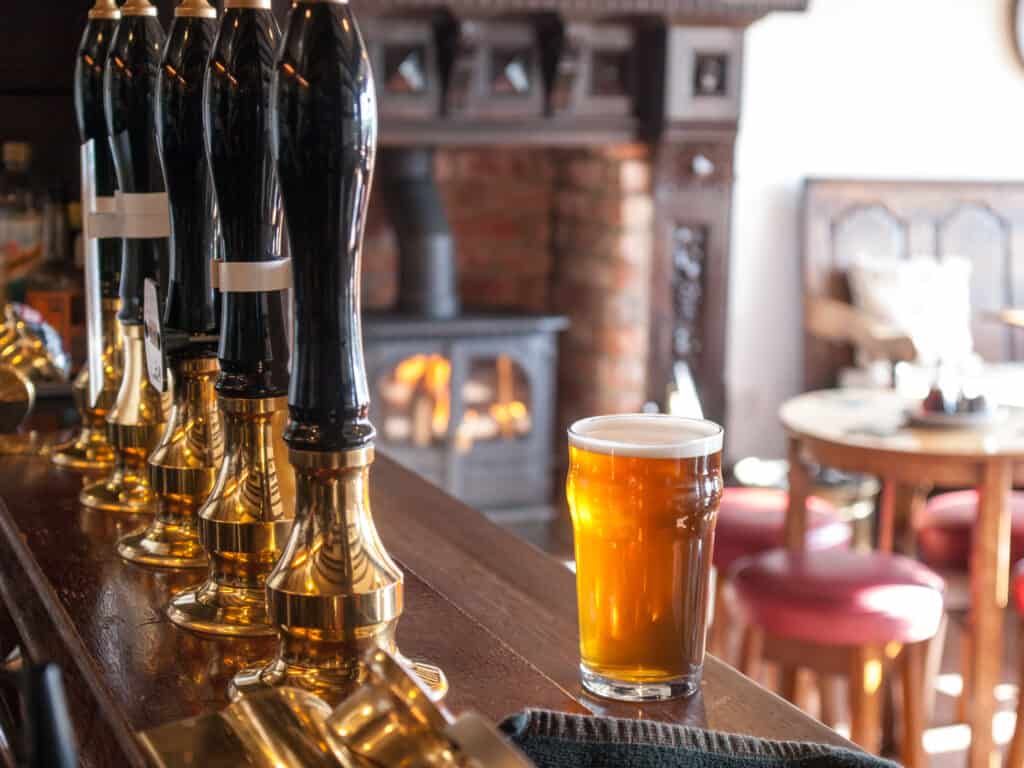 Now, let's get back to Harry. As Hogwarts headmaster Professor Dumbledore once said, "And now, Harry, let us step out into the night and pursue that flighty temptress, adventure." There are so many magical, mysterious adventures to be had in London, and we'd love to guide you along through your London adventures.
Here are our favorite Harry Potter-adjacent spots to visit on your next trip to London. Even if you're not a literary lover or a Potter fan, for that matter, nearly all the places on this list are still worth a visit, independent of their association with the Potter world.
Visit Platform 9 ¾ at King's Cross
One of the most famous scenes from the books and films is when Harry first rides the Hogwarts Express to get to Hogwarts. The train departs from Platform 9 ¾ – which is a fictional platform in the non-magical world but a very real one in the books! – and you can see it at King's Cross Station.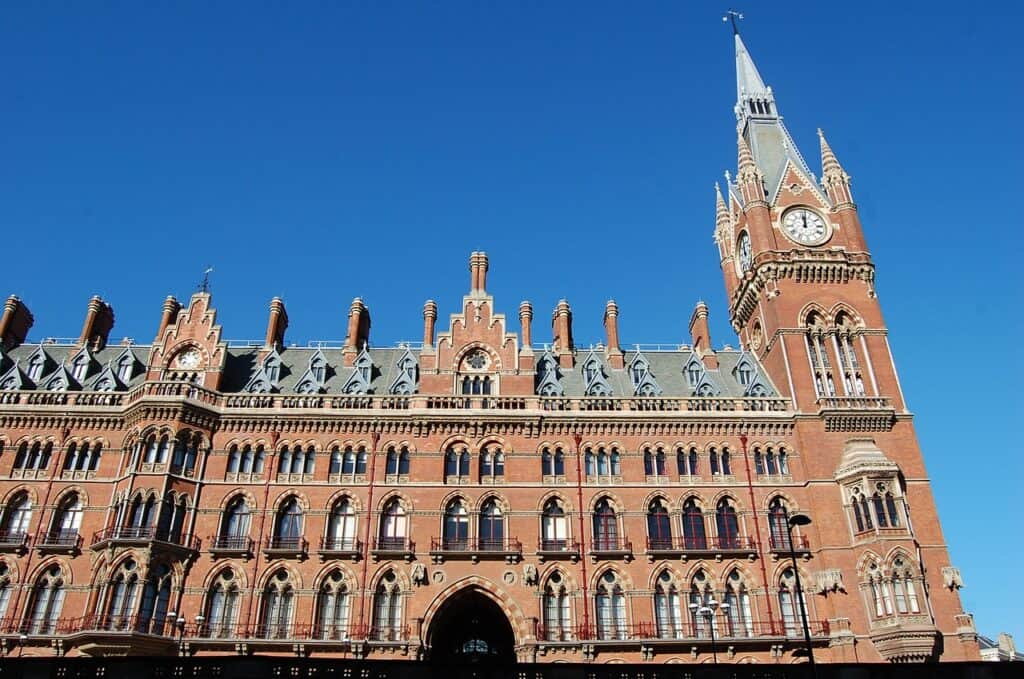 There are fun photo opportunities at the station, and you can pretend you're pushing a cart into the wall to get to the platform. You'll also find a Harry Potter-dedicated shop at the station where you can purchase memorabilia. (Pro Tip: Across the street from King's Cross Station is the St. Pancras Renaissance Hotel; its exterior was used during the filming of Harry Potter and the Chamber of Secrets. You may recognize it from the beginning of the film.)
Address: Euston Rd., London N1 9AL
Go to the Warner Bros. Studio Tour London – The Making of Harry Potter
The Warner Bros. Studio Tour London is the ultimate place to visit for Harry Potter fans visiting London. Here, you'll experience many magical moments and set pieces from the films. The studio tour lets you see the Great Hall, Number 4 Privet Drive, the Whomping Willow, the Knight Bus, and even a giant replica of Hogwarts Castle.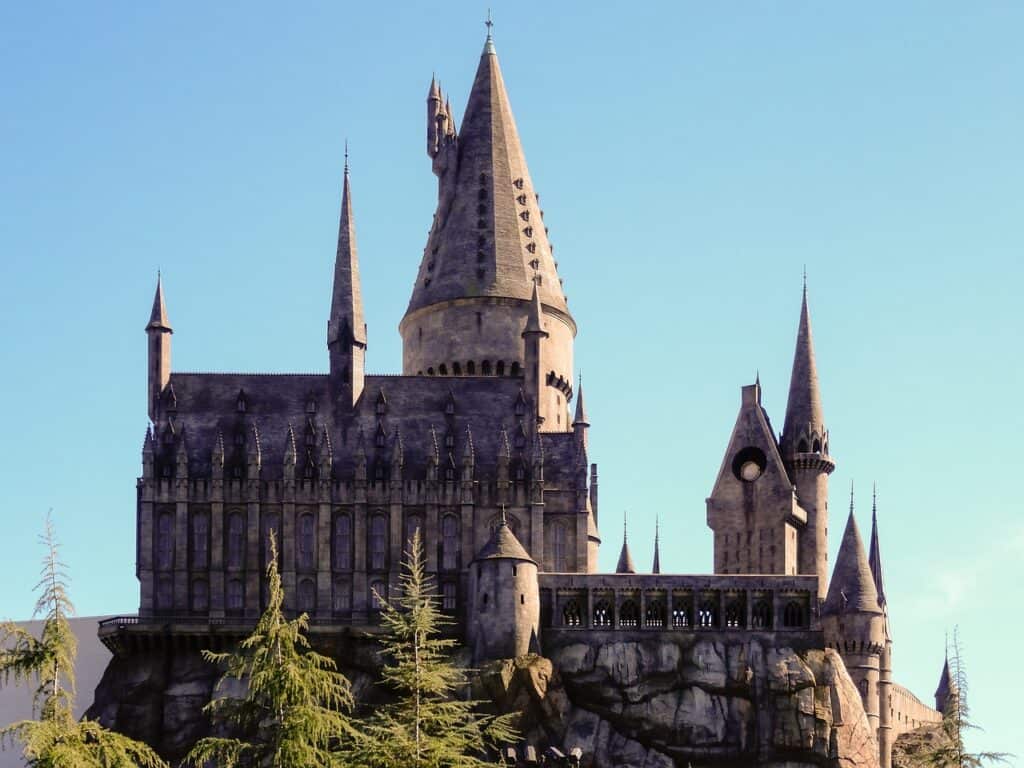 To get to the tour in Leavesden (20 miles northwest of London), you can take a bus, train, taxi, or car. The studio provides detailed directions and helpful transportation options for those planning a visit. Book your tickets in advance for this delightful experience. Tickets for the studio tour start at £51.50, and children under 4 enter free.
This year, until September 4, 2023, a special feature called "Discovering Hogwarts" lets visitors explore Harry's early years at Hogwarts and shows some iconic scenes brought to life before your eyes.
Address: Studio Tour Drive, Leavesden, WD25 7LR
See "Harry Potter and the Cursed Child" at Palace Theatre
In the heart of the West End, the play Harry Potter and the Cursed Child continues to delight audiences from around the globe. This two-part spellbinding tale begins 19 years after the seventh novel in the series, and tells the story of Harry, Ron, and Hermione as adults.
This play is a big time commitment, so budget your time accordingly if you wish to see it!
Address: 113 Shaftesbury Ave, London W1D 5AY
Sip "Potions" at The Cauldron Bar
This is an adults-only activity that lets you mix your own potions – or, cocktails, and then drink them! The immersive cocktail experience is found at The Cauldron Bar.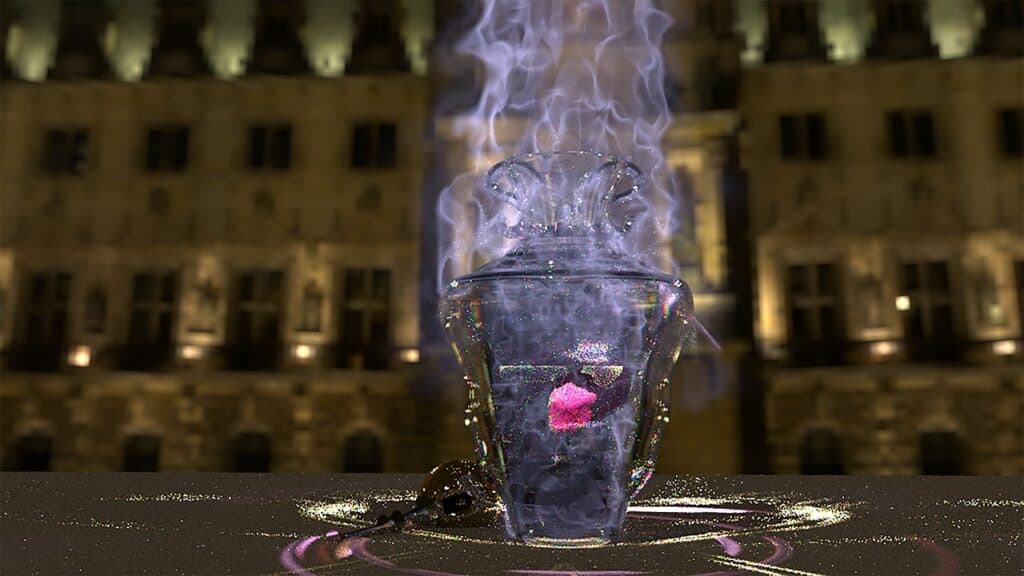 You'll create two molecular cocktails in the heart of Dalston, which even features an enchanted forest!
Address: 5D Stoke Newington Road, London, N16 8BH
Find Your Wand at Wand & Wizard Exploratorium
In the heart of London's Soho, on Greek Street, you'll find an incredibly magical shop called the Wand & Wizard Exploratorium. Here, you can find a wand, cast some spells, and try your hand at tea brewing. They also have savory scones on offer, along with sandwiches and desserts that rival those at Hogwarts. Come taste them for yourself.
Address: 26 Greek St, London W1D 5DE
Walk Through Leadenhall Market
Leadenhall Market is a covered Victorian market in the City of London, within walking distance of Tube stations Monument and Liverpool Street.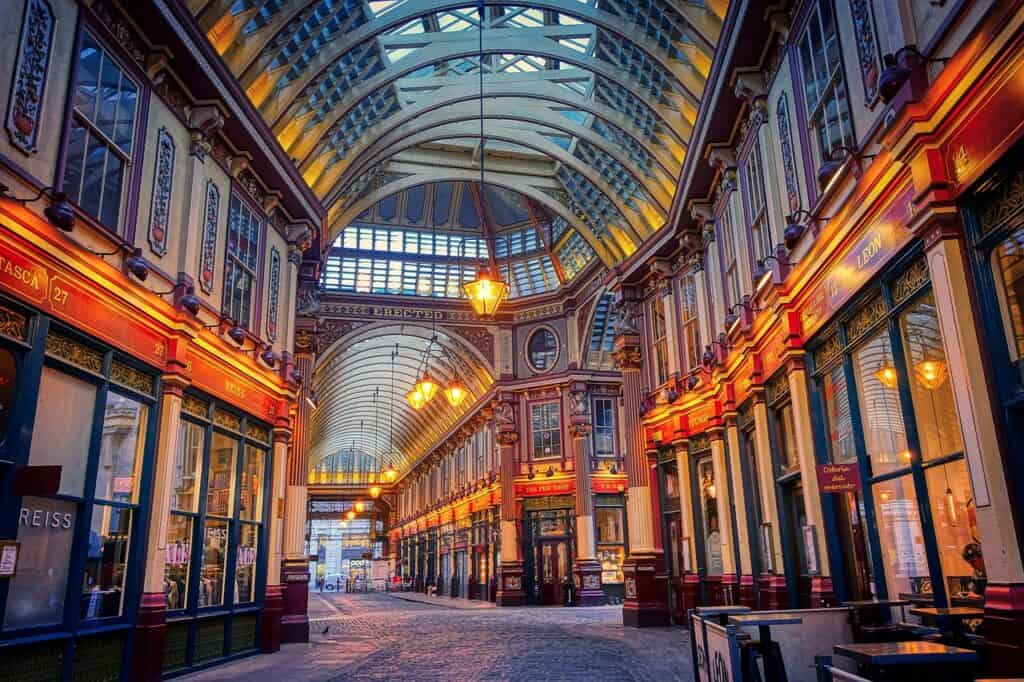 Here you'll find a large variety of stalls and shops. The market is shown in several of the Harry Potter films, and it's used as Diagon Alley. The blue door of an optician's office was used at the entrance to The Leaky Cauldron.
Address: Gracechurch Street, London, EC3V 1LT
Take in the Sights at Piccadilly Circus
During Harry Potter and the Deathly Hallows: Part 1, the three main characters, Harry, Hermione, and Ron, all run through Piccadilly Circus while escaping the Death Eaters after Bill and Fleur's wedding. (There's also a Waterstone's bookshop at Piccadilly Circus, at 203-206 Piccadilly, St. James's, London W1J 9HD, so if you're craving reading one of the Potter books, you can pick up your copy there.)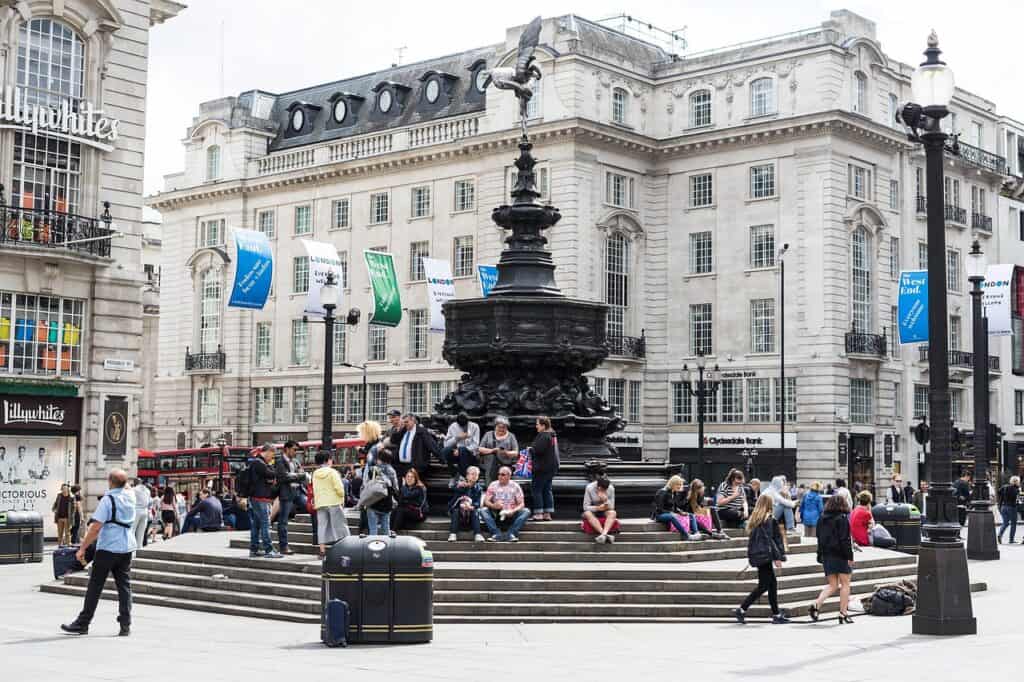 Address: Piccadilly Circus, 44/48 Regent Street, London, W1D 7ET
Curious to learn more about London's secrets and the best spots to visit in the Big Smoke? Join us for a tour!

Anne McCarthy is the Editor in Chief of the Fat Tire Tours Blog. She is a contributing writer to the BBC, The Washington Post, The Guardian, Wired, and many more. She splits her time between the U.S. and Europe.