By Anne McCarthy
Are you heading to Paris soon? If you answered "oui," you may be excitedly preparing your accommodations and itinerary, and looking at public transportation options.
(If you're traveling there for the Paris Olympics next summer, be sure to check out our post of the "7 Facts You Should Know about the 2023 Summer Olympics in Paris.")
Whether you're a first-timer, or relatively newer visitor to Paris (who's been there several times before), you might want to brush up on the plethora of public transportation options available to Parisians and tourists in Paris! The Paris métro system is admired globally for its speed and frequency.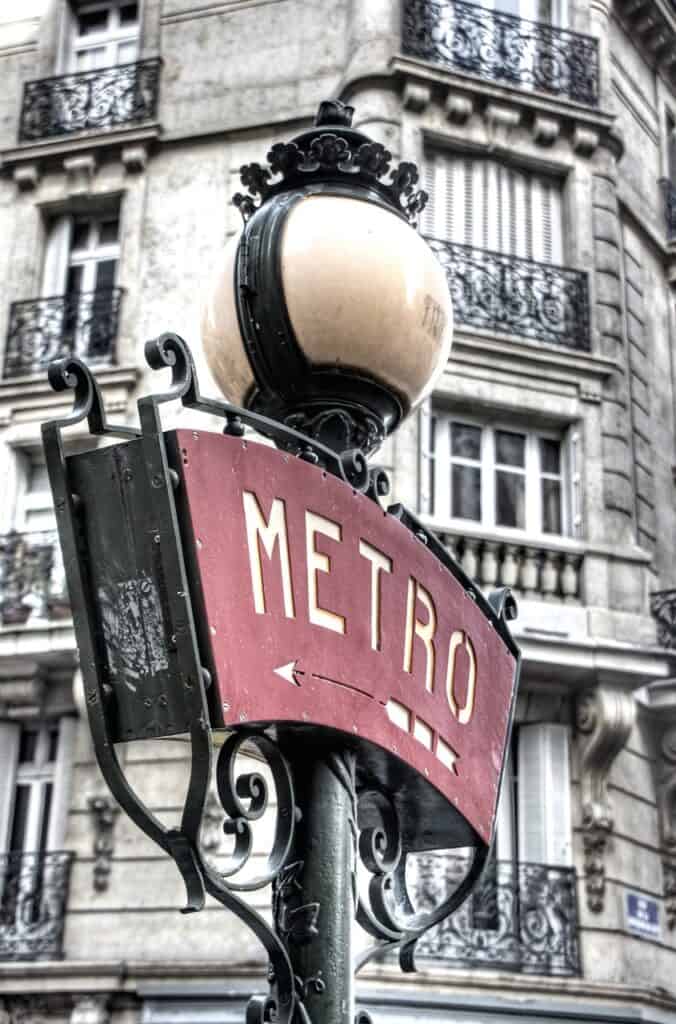 Like any transit system, there are the occasional striking workers, which can negatively impact one's travel plans to a degree. Be sure to keep an eye on the international news before you depart for the City of Light. That way, you can stay abreast of any potential disruptions due to transit strikes.
When in Paris, be sure to come visit us at Fat Tire Tours Paris! We live for showing visitors – like you! – our beautiful city and all that it has to offer. Our bestselling Paris Day Bike Tour is an excellent way to experience the city and see some incredible highlights via bike while being led by a knowledgeable, friendly, and professional tour guide.
We have a huge range of available Paris tours; pick the one that makes you feel most excited!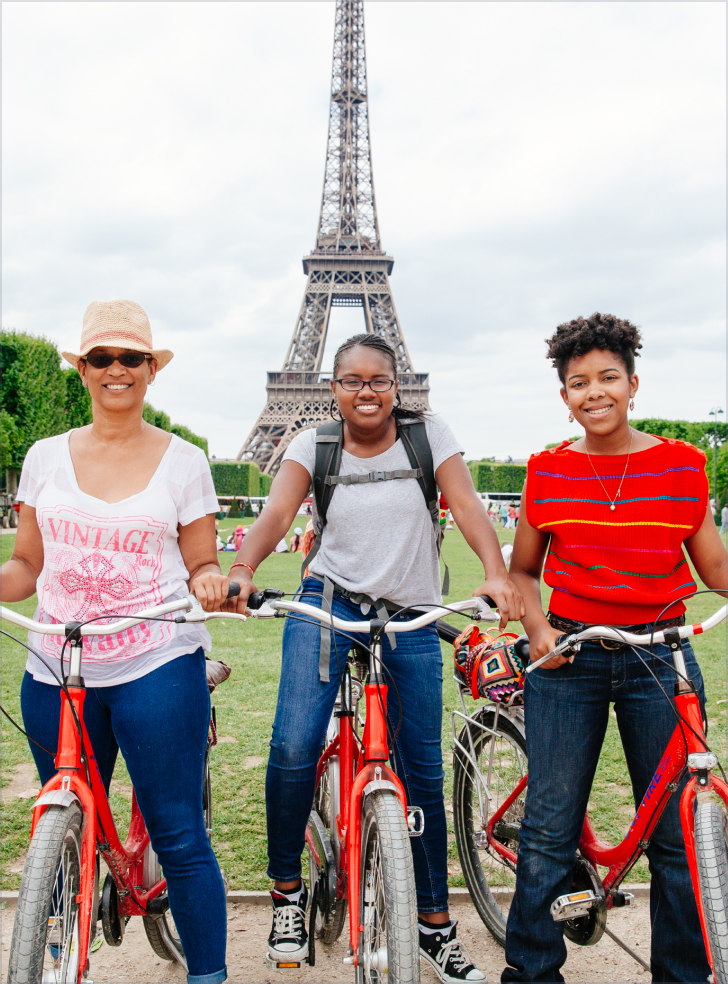 Getting from Charles de Gaulle Airport (CDG) to Paris
You've just landed in PARIS! You've probably arrived at one of two airports. Paris has two international airports. Most likely, you've arrived at the Charles de Gaulle Airport (CDG). You may have also come in via Paris Orly Airport, commonly just called "Orly."
Since CDG is a much larger airport and a more popular airport for international flights, we'll start with that one. Once you arrive at CDG, you will go through customs and show your passport to the border agent. Then, it's time to get your derrière into Paris!
The most common method for getting into the city center of Paris from CDG via public transport is taking the RER B into the city. You can take the RER into Paris, then change to the Paris Métro ("le métro"), via a major hub like Châtelet-Les-Halles station to get to your desired location via métro).
(The RER network has 5 lines (A to E), which serve Paris the Île-de-France region.)
The Roissybus is also an easy, straightforward option to get from CDG into Paris. It's a direct bus into Paris and runs every 15-20 minutes. A one-way ride costs €16.20. This air-conditioned bus is slightly more expensive than taking the RER B and the metro, but it's easy and direct.
A taxi from the airport into Paris will cost around €50 or more.
Getting from Paris Orly (ORY) Airport to Paris
The easiest public transport option for getting from Olry into the city center of Paris is taking the OrlyBus. OrlyBus is a shuttle bus service that runs between Orly Airport and Place Denfert-Rochereau in the in the 14th arrondissement.
The journey time is approximately 30 minutes, and the current ticket price is €11.20. OrlyBus runs every 10-15 minutes. Like the Roissybus, this is a good, direct option to get you into the heart of Paris with minimal hassle. It's far less expensive than a taxi or Uber, too.
Using the Métro or Bus in Paris
The primary public transport options used in Paris are the public bus and the métro. Depending on where you're going, the metro tends to be faster than the bus system. This said, taking the bus is a great way to see so much of the city that you'd otherwise miss while zipping around underground on the métro!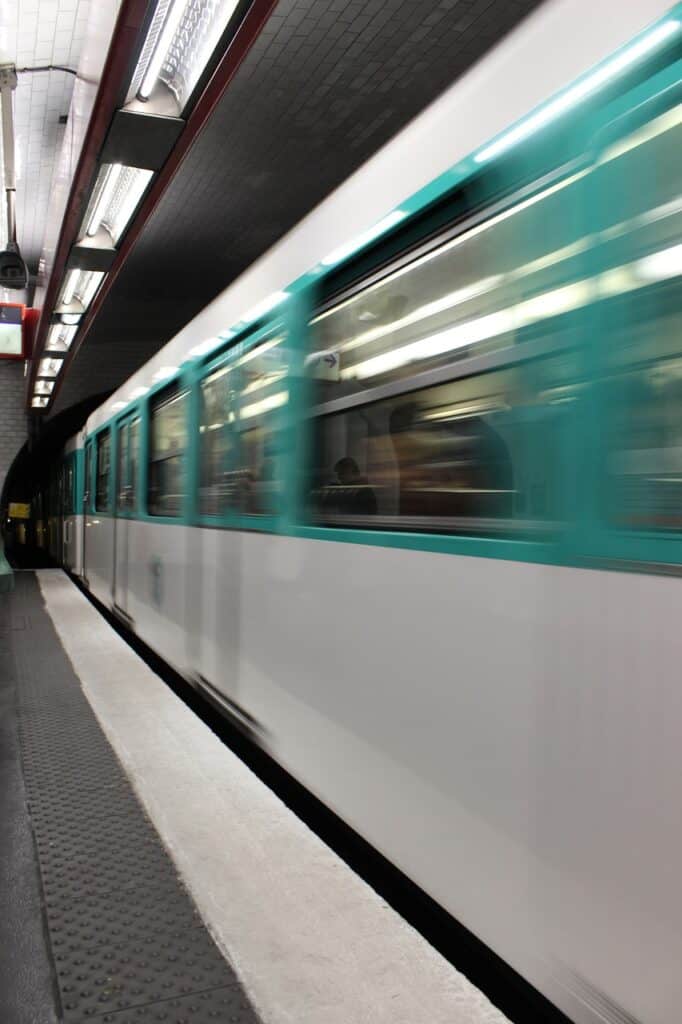 The Paris métro network has 16 lines and over 300 stations! The entrance to métro stations is typically marked by a giant "M," typically in yellow lettering, making it easy to spot.
Paris has an integrated public transportation system. This means that when you buy a ticket, you can use it on the bus or métro. This is tremendously helpful when navigating the Paris streets and utilizing all options, as needed, to get to your destination.
Purchasing métro tickets (€2.10) and bus tickets can be done at any métro station. You can also buy a "carnet" of tickets; for a "carnet," a pack of 10 tickets, the current cost is €14. If you're spending an extended period in Paris, you may want to consider purchasing a Navigao pass. If you select the "Easy Travel Card," it won't require a photo for identification. The travel card allows you to take unlimited journeys, and you can use it to go all over the city. A week-long Navigo pass costs € 27.45.
When taking the bus, you can also buy a ticket directly from the driver.
The beauty of the Paris public transportation system is that it is fairly intuitive, clear-cut, and easy to navigate. This said, if you need help figuring out which line to take, you can speak with public transport staff at various stations for assistance.
Miss the Last Métro? The Noctilien for the Night Owls & Partyers
During the week, the métro and RER operate from 5:30 am to approximately 1:15 am. If you miss the last métro or RER train, you can take the night buses (Noctilien).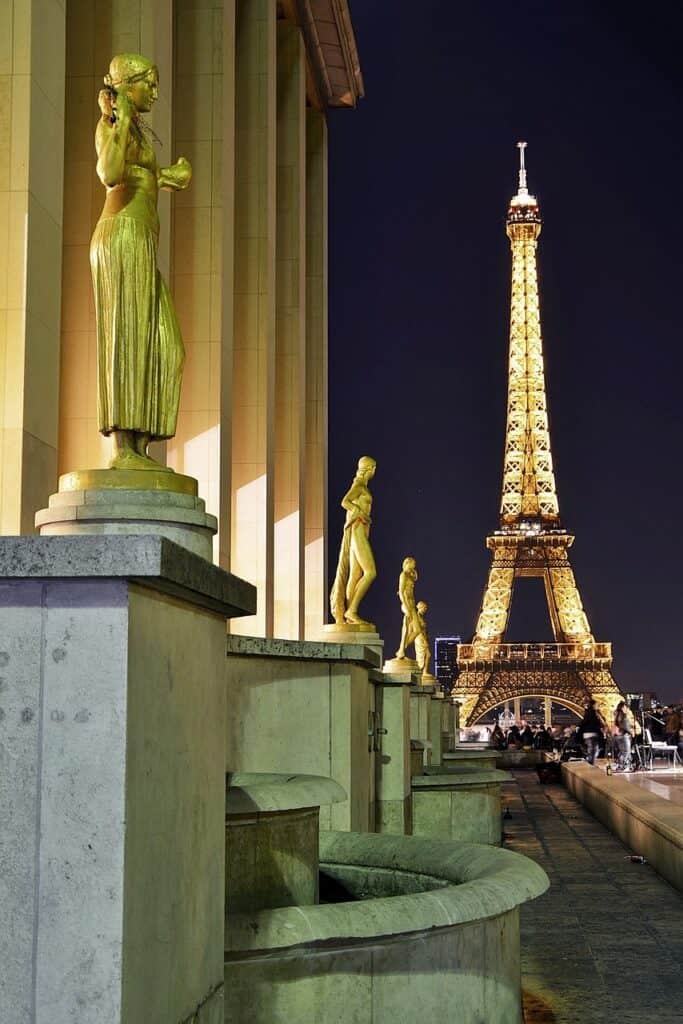 The Noctilien night buses run from 12:30 am until 5:30 am. On weekends, these buses typically run every 10 to 15 minutes. During the work week, they run every 15 to 30 minutes.
If you're traveling solo and have been out late, it may be best to splurge and take a taxi or an Uber, depending on your comfort level. Safety awareness is a key component of solo travel.
Helpful Websites and Apps
The RATP website for France offers helpful updates on any potential or existing transit strikes affecting the Paris region.
The Bonjour RATP app allows you to purchase tickets from your phone.
The Paris métro map can help you plot out your routes when getting to your Paris bike tours and other destinations on your trip.
The Paris bus map can similarly help you organize your journey while taking the bus.
The night owls can learn about navigating the Noctilien night buses here.
The RER map can help you understand more about the RER network and where it goes.
Learn more about the Paris Navigo pass – if you'll be in Paris for longer than a few days – and want to take advantage of potential public transport savings.
And we at Fat Tire Tours Paris are always eager to meet you, lead you around the city, and answer any Paris-related questions you may have regarding public transport or otherwise!

Anne McCarthy is the Editor in Chief of the Fat Tire Tours Blog. She is a contributing writer to the BBC, The Washington Post, The Guardian, Wired, and many more. She splits her time between the U.S. and Europe.