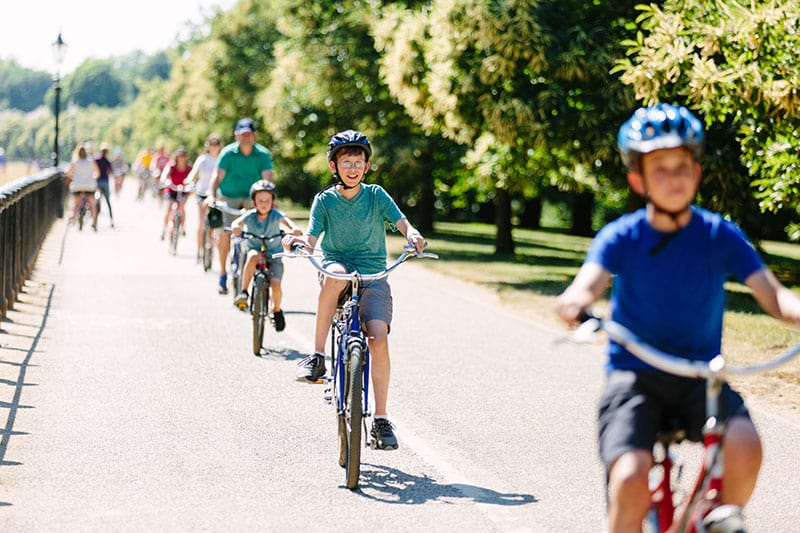 How to Explore London with Kids
"You're a wizard, Harry!" Well, your kid may not be a wizard. But they can PRETEND to be one in jolly old Londontown.
Kids from all over the globe come to London with their parents or schools to visit the entrance to Platform 9 ¾ at London's King Cross Station, where Harry Potter goes to take the train to Hogwarts.
But once you're finished with your wizard-world checklist, what are some other fun activities to do in London with the kiddos? Fear not, there are plenty!
Explore the Royal Parks 
Kids, I have found, express greater interest in an adventure or a visit if it can be linked to something they already know and understand. So, exploring London's Royal Parks offers ample opportunity for doing just that, provided you have a Disney-loving kiddo on your hands. In Regent's Park, for example, you'll be standing on the same grassy ground where dogs Pongo and Perdita first meet in the story of "101 Dalmations," which became a Disney classic.
In the nearby and impressive, expansive Hyde Park, you'll find Kensington Gardens close to it, where J.M. Barrie, writer and creator of Peter Pan, used to roam and find inspiration in the gardens. On Fat Tire Tours' Royal London Bike Tour, you and your family will be treated to views of these gorgeous gardens and Hyde Park's magnificence, not to mention stunning views of Big Ben, where Peter and the gang fly past the face of the giant Big Ben clock in an iconic scene from Disney's "Peter Pan" on their way to Neverland. Kids will eat both these views and stories right up.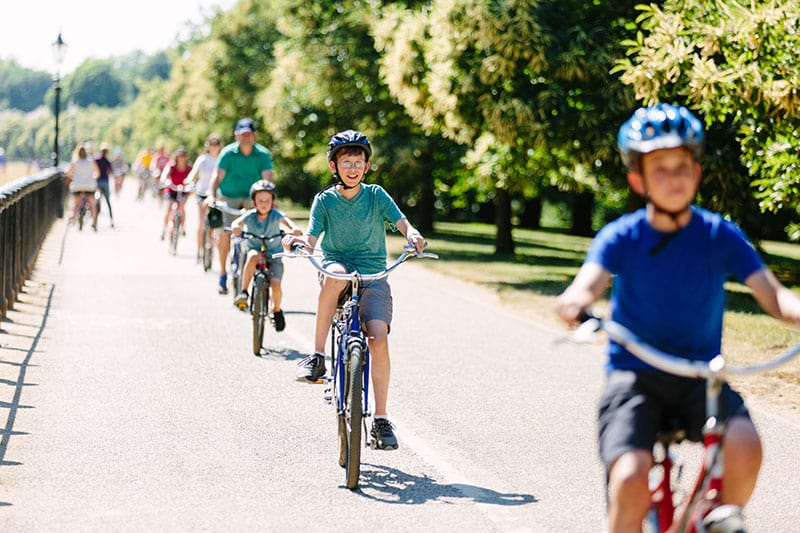 Day Trip to Harry Potter Studios
Speaking (again) of Harry… a short coach ride from Victoria Station, you can immerse yourself even more in the wizarding world. At the Harry Potter Studio Tour in Leavesden, you get an insider's look at all the movie-making magic, and learn all about how the Harry Potter films were made, marvel at sets like the Great Hall and 4 Privet Drive, see the Hogwarts Express, and take in set pieces, props, and even costumes, like Hermione's iconic Yule Ball dress.
Taste Some London Foods
With all this traipsing about, you're bound to have a hungry brood on your hands by this point. And there are few better ways to learn about a place and culture than through the local palate. While London does boast many iconic restaurants and fancy Michelin-starred spots, there are also plenty of kid-friendly and budget-friendly options, too. Take a walk through Borough Market or Spitalfields Market or Notting Hill Market, where you can find heaps of good, inexpensive food to eat at the market or while on-the-go doing your sightseeing, by bike or by foot.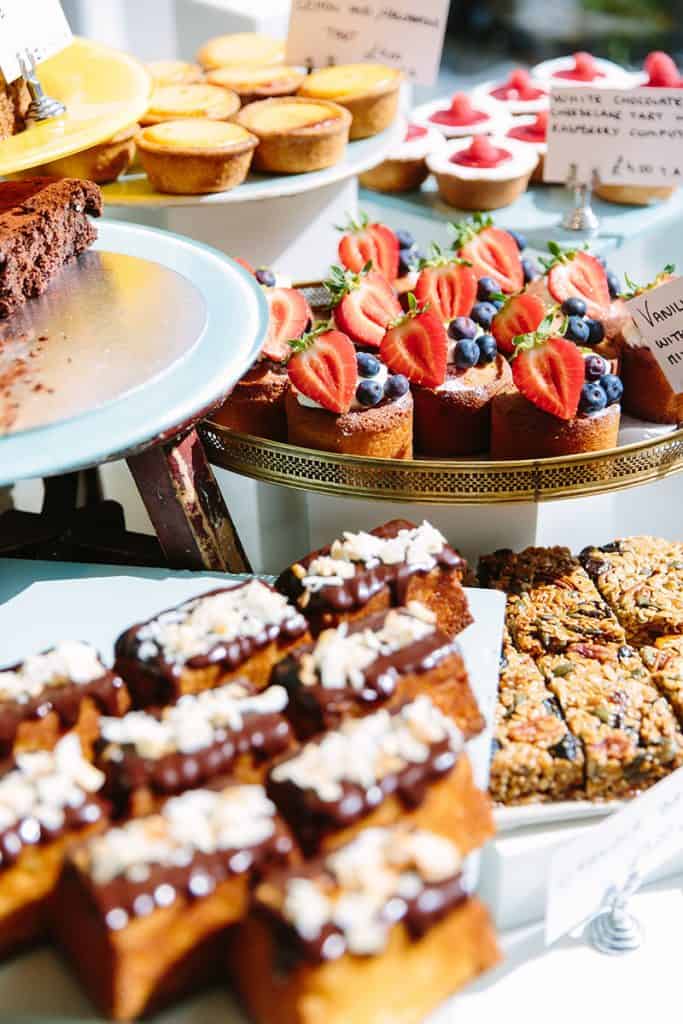 Visit Sherlock on Baker Street
Bringing it back to London's pop culture allure, if you've got a Sherlock (or simply Benedict Cumberbatch) fan on your hands, then you'll need to, of course, pay a visit to 221B Baker Street, where the famous (fictional) detective lives. For the budget-conscious (or even just time-conscious), skip the Sherlock Holmes Museum altogether, and just snap a picture outside the famous door (like I did). And en route to your next sightseeing spot, go via the Baker Street Tube, where you'll find a towering statue of the detective himself, just outside of the stairs to the underground.
See a Show in the West End 
London's West End is the UK's Broadway – it's the place to see a show. Tons of kid-friendly musicals are currently playing, like "Matilda," "The Lion King," "Wicked," "Aladdin," "School of Rock," and more. If your children are smaller, though, you may want to wait until they're a bit older to attend a show. The shows are long and require sustained attention that some young children (and even some adults) may find a bit challenging.
Explore Covent Garden
Within London's West End, and near to many theaters, is the famous Covent Garden (named for – with inverted letters – a convent that used to exist in the area). St. Paul's Church is a pretty spot to explore (and free to enter) when you're through with the market. And your children will love the abundance of street performers who pepper Covent Garden. They strum on guitars, dance, juggle, and more. There are endless opportunities for your wee ones to stand, mouths agape and smile on face, watching a real-life artist at work.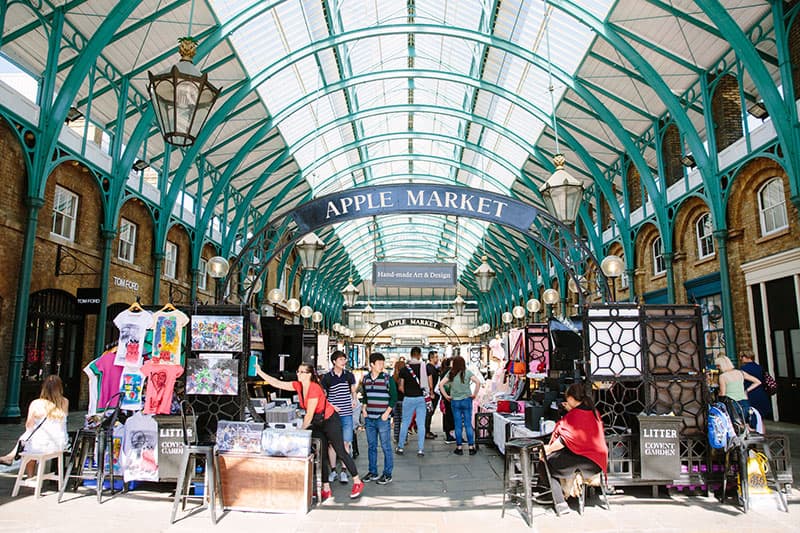 Marvel at Art at the Tate Modern
At the Tate Modern, which is near to St. Paul's Cathedral and Shakespeare's Globe Theatre, your kid will go gaga for the sights, sounds, and colors that emanate from this art gallery. It's kid-friendly, too. (More so than the National Gallery – a space which is also worth a visit, but is slightly more stuffy than the Tate.) Lead your young ones around the Tate as you introduce them to the great works from artists like Andy Warhol, Pablo Picasso, Salvador Dali, Mark Rothko, and Paula Rego.
Visit the Natural History Museum
The Natural History Museum in South Kensington almost guarantees your children will walk away satisfied. This museum has a whole host of treasures that young ones will enjoy. For instance, currently on at the museum is a free installation called "Museum of the Moon." Permanent collections include things like dinosaur bones, and the museum prides itself on offering many different activities for families and kids. Like many of London's best museums, this museum is free entry.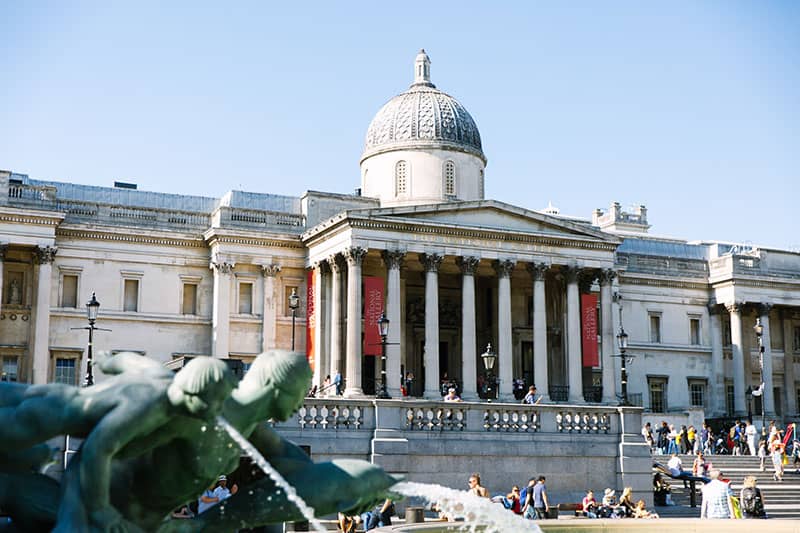 Journey Back in Time
What kid isn't intrigued by the idea of time travel? (Or adults, too, for that matter.) Places like the Tower of London, Shakespeare's Globe, Westminster Abbey, and more, all offer unique opportunities to expose your children to some of London's remarkable history, and learn a great deal about the UK's early contributions to the arts, religion, politics, and beyond.
Related links:
[maxbutton id="1″ url="https://www.fattiretours.com/london/tours-activities" text="Join Fat Tire Tours in London!" ]