By Anne McCarthy
The Palace of Versailles – commonly just called "Versailles" – is an enchanting, magical place. If you're visiting Paris, budget a day of your trip to go to Versailles to see this former royal residence in all its magnificent splendor. In French, it's known as the Château de Versailles.
Today, the palace is owned by the French Republic. Annually, it sees approximately 15 million visitors to Versailles who come to view the palace and its gardens. With 15 million people per year, it's one of the most visited attractions globally. The palace has over 2,300 rooms and is also a registered UNESCO World Heritage Site.
Know Its Origin Story
Like a superhero legend, Versailles, too, has an origin story.
How did Versailles begin? In 1623, Louis XIII built a hunting lodge on the land that would later become the Palace of Versailles. After his death, Louis XIV expanded it into a palace and the rest is history. For a time, Versailles was the de facto capital of France. But amid the French Revolution (1789 –1799), the palace was emptied and abandoned.
After Napoleon's coronation, he used Versailles as a summer home in the early 1810s. Not a bad summer spot! With Versailles abandoned amid the French Revolution, it needed some TLC and repair work; these repairs happened in the 1830s and included substantive, positive changes within the palace walls.
Visit Versailles with Fat Tire Tours
Booking a tour for a major attraction like Versailles makes so much sense. It removes guesswork, unknowns, and headaches from the equation. With our experienced guides, you get someone who will lead the way for you, and you'll be in safe, seasoned hands.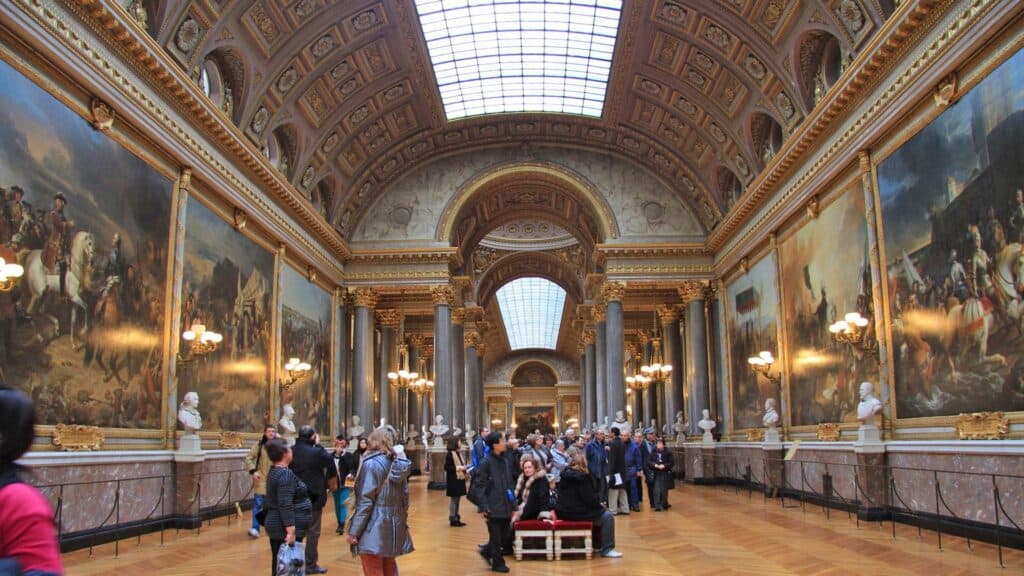 Fat Tire Tours' Versailles Bike Tour is an all-day adventure that includes a picnic, a visit to the palace, and exploring the formal gardens and grounds. The Versailles gardens are a stunning feat of landscaping; they've existed since Louis XIV's reign, and they are the work of André Le Nôtre. The sculpture garden, which Le Nôtre also designed, is home to 221 pieces of art; most of them depict Greek gods and Roman mythological heroes.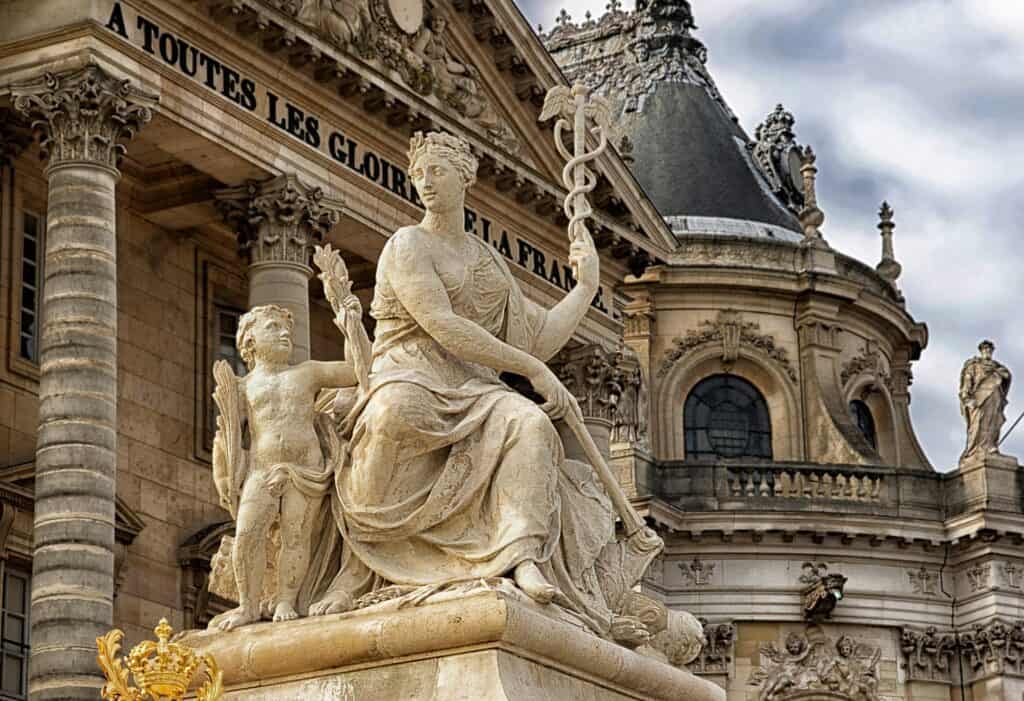 Versailles is located 12 miles outside of Paris, so your guide will travel with you from the meeting spot in Paris to Versailles. Going with a guide who knows the way saves most people a big headache, so you can sit back and enjoy the magic and majesty of your visit rather than sweating about logistics.
We will stop at the city market in Versailles to shop for picnic supplies for an incredible feast of a picnic lunch. We explore the Versailles grounds via bike, and discover the palace's beautiful park and tree-lined trails. At the Grand Canal, everyone gets to enjoy their delicious picnic lunch. Next, your guide will lead you to Marie Antoinette's Hamlet and more, after which it'll be time to enjoy the palace's interior.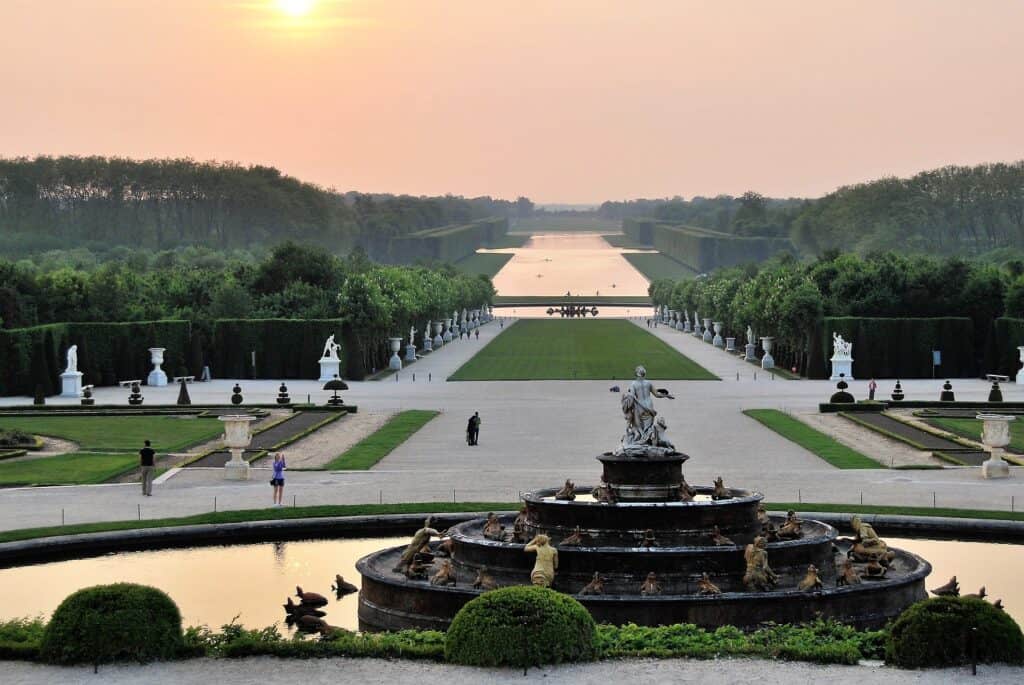 With Fat Tire Tours, you get a white glove experience – you'll be treated to over 2,000 acres of royal property that you'd never see on your own.
What to Know for a Solo Visit
If you visit Versailles on your own, you first must book a date and a time slot to enter the palace. There's only a 30-minute grace period window from your allotted entry time, so try to stay on schedule! Because Versailles receives so many visitors year-round, you need to stick closely to your scheduled time.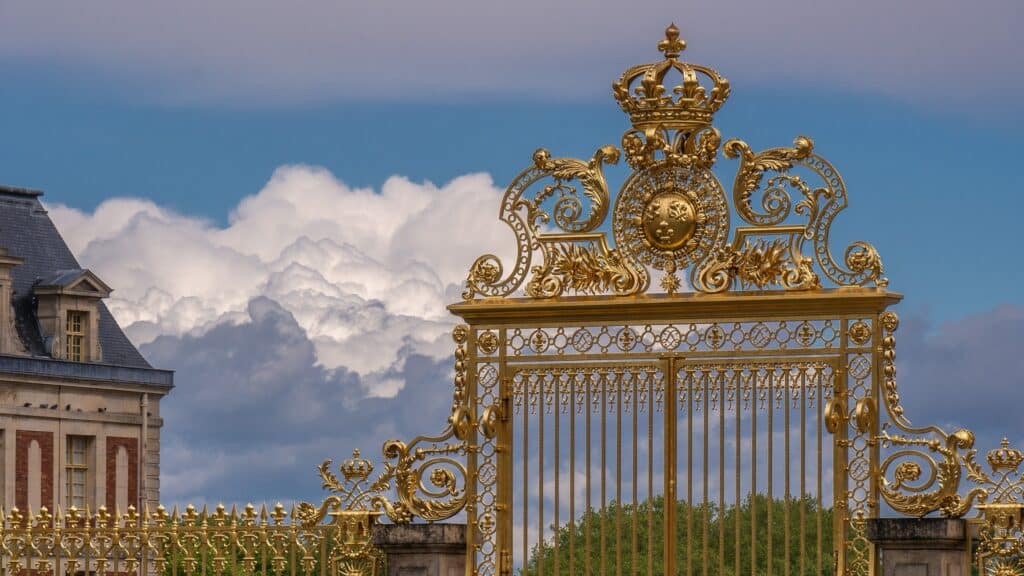 It's easiest to take the train from Paris, but if you decide to drive to the palace, you can park your car through the Queen's Gate, and you don't need a reservation. The fee for parking is currently 12 euros per vehicle.
Are you under 18 years old? Good news, you get in free! But you still must book a time slot in advance. The Versailles Estate offers free admission to all on the first Sunday of every month, November through March.
Do Some Historical (and Pop Culture) Research
Whether you're a history buff who loves to consume historical books or you're a cinephile who loves classic movies, there are ways to research – or just enjoy stories about – Versailles in a pleasurable way. This is certainly not a necessity; however, I will say that doing prior research before visiting an attraction – even if it's nominal research at best – will make you feel more invested in your visit. In my experience, you'll pay more attention and ask better questions.
For films, check out movies like Farewell, My Queen (2012), Dangerous Liaisons (1988), Sofia Coppola's fan-favorite Marie Antoinette (2006), Woody Allen's Midnight in Paris (2011), The Affair of the Necklace (2001), and Funny Face (1957) starring Audrey Hepburn. All of these films feature scenes filmed at Versailles.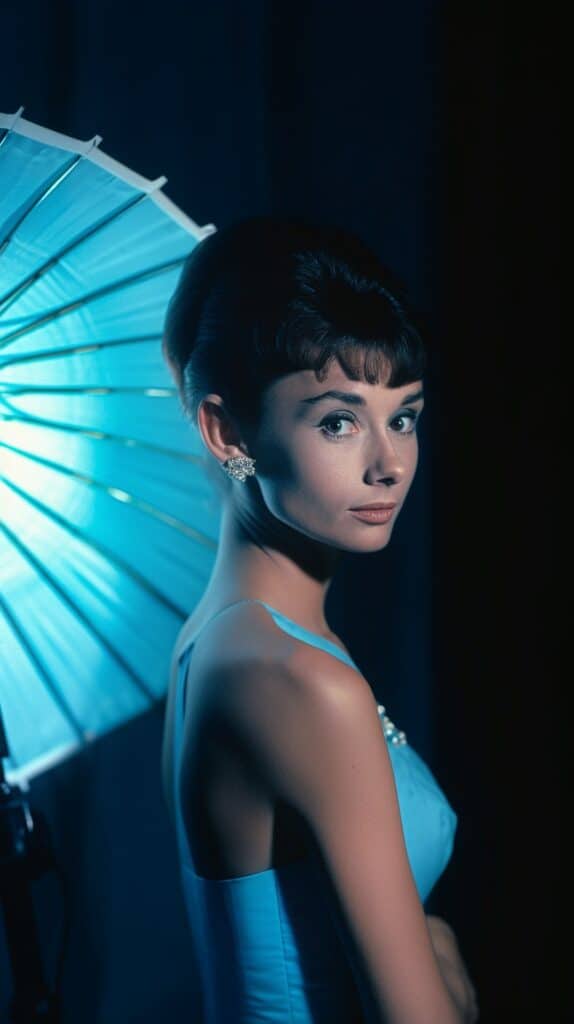 Revel in the Hall of Mirrors
The iconic Hall of Mirrors is one of the most famous parts of Versailles. It's also where the famed Treaty of Versailles, which ended World War I, was signed.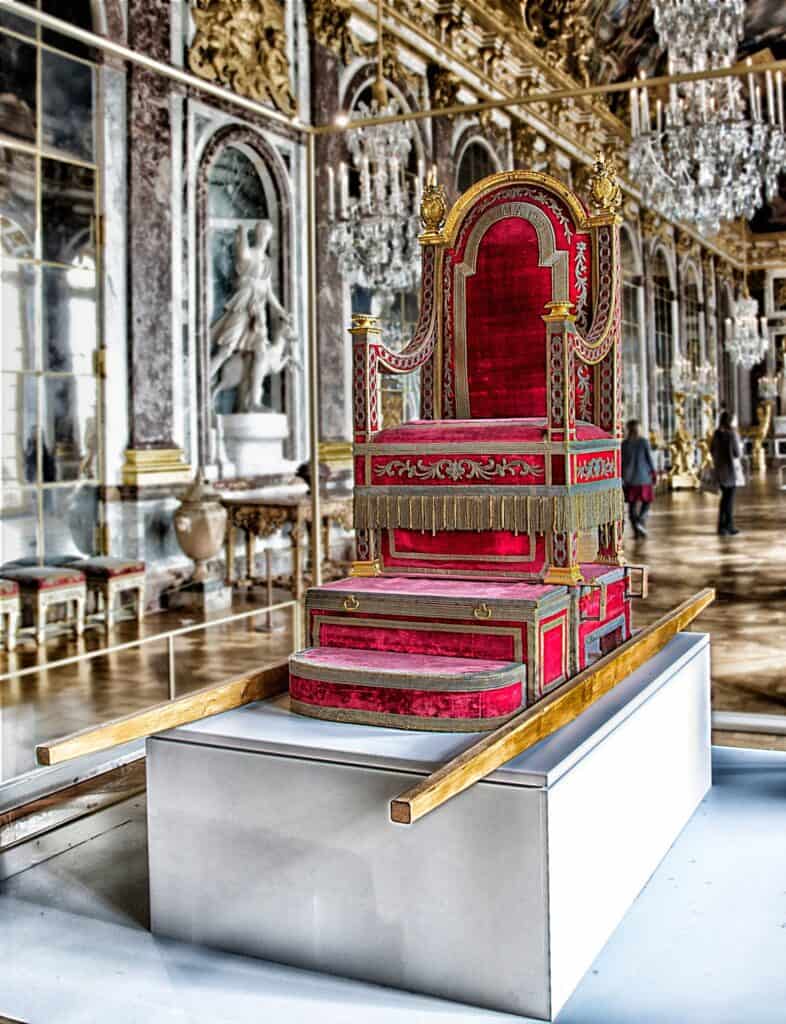 This long hallway outfitted with 357 mirrors – and done so at a time when mirrors were out-of-this-world expensive – is a gorgeous jewel in the crown that is Versailles. Louis XIV received guests in the Hall of Mirrors, such as Doge of Genoa, in 1685. On occasion, the gorgeous Hall functioned as a ballroom for a costume party during which Louis XV arrived disguised as a tree!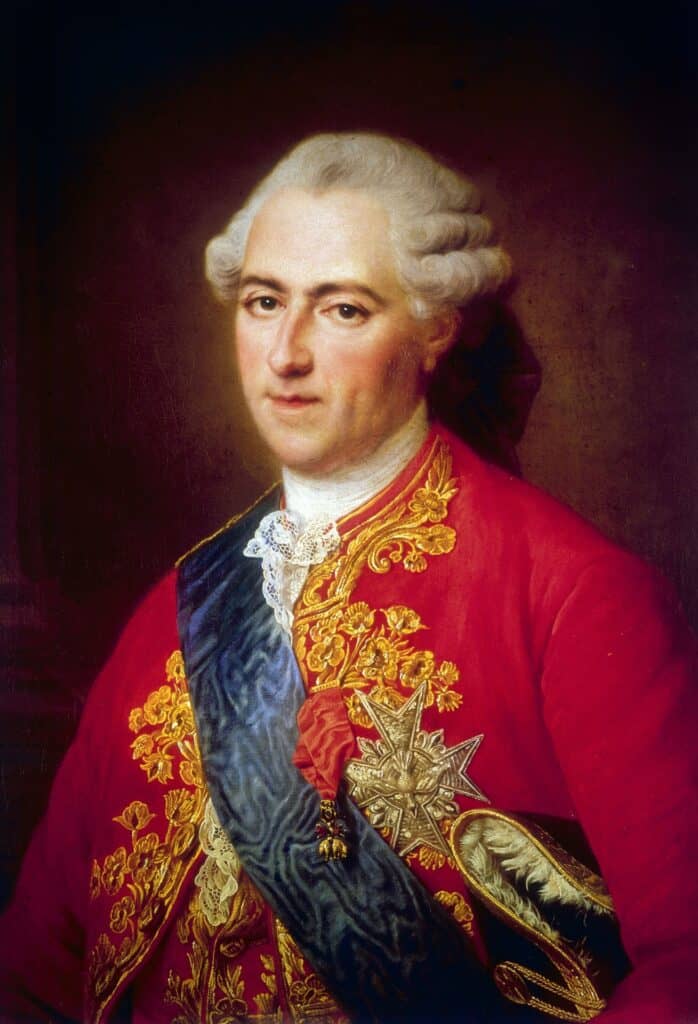 Interestingly, everything used to decorate Versailles – such as the mirrors in the Hall of Mirrors – is a product of France. Even more interestingly, at the time of Versailles' construction, the city of Venice has a monopoly on mirror production. So, Venetian mirror artisans were persuaded to come to France to construct the mirrors for Versailles. When other artisans in Venice got wind of this artisanal treason, there were calls to assassinate the Venetian mirror-makers who went to France!
As the Hall of Mirrors reflects, no expense nor luxury was spared in the making of Versailles. Even the chamber pots (aka toilets) were crafted from silver.
Hope for the Best Weather – But Prepare for the Worst
Weather can be a fickle thing. The outdoor grounds at Versailles are stunning, and rain or shine, you want to take advantage of them. Pack a light rain jacket in your backpack or purse and an umbrella if you have one. France is no stranger to rainy days, so prepare for the worst but hope for the best. And on that note of expecting the best – i.e., a gorgeous sunny-but-not-scorching day, pack some sunscreen. Nobody wants to be on a Parisian vacation with a scorching sunburn causing discomfort.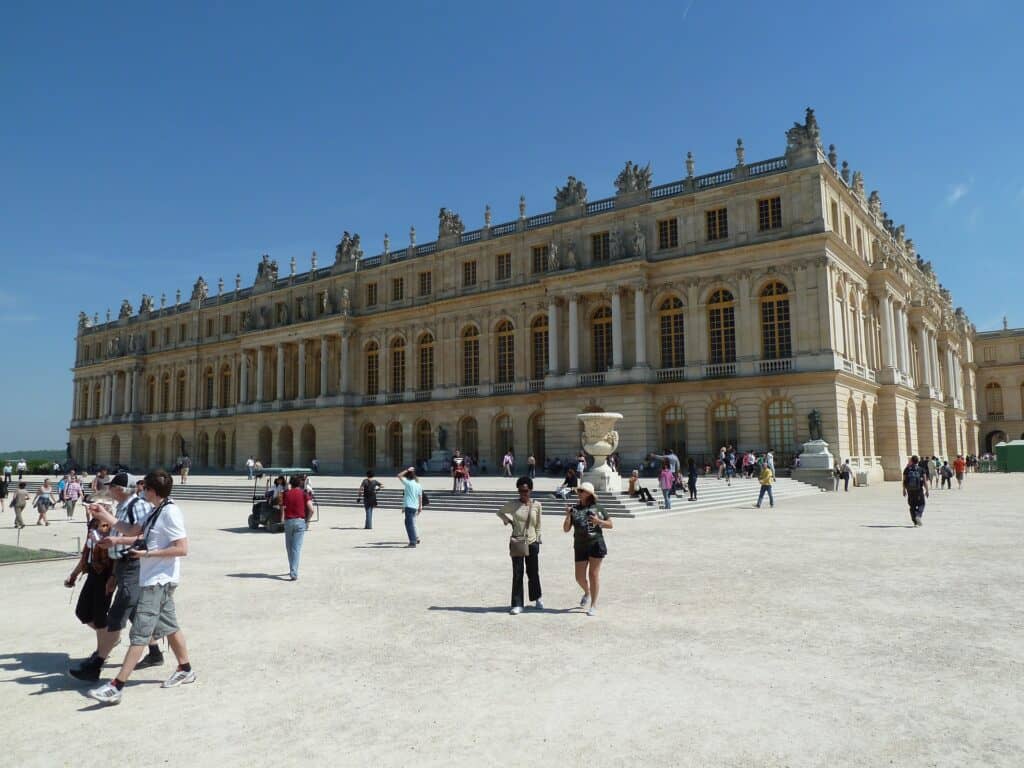 Decide What to Wear!
You're likely not planning to visit a former royal residence in your sweatpants, are you? (If you are – no judgment. Different strokes, different folks.) Part of the fun in visiting a palace is that it's a great excuse to elevate your look a bit. While traveling, I typically opt for jeans, comfortable shoes, and nice tops.
If you similarly go with a no-frills approach to travel attire, consider adding a small detail to dress up your look to "eventize" your visit to Versailles. This could be a bold piece of jewelry, a kicky new pair of shoes (perhaps purchased in Paris?), or a French-style scarf. While it's a little thing to add a bit of flair, it'll amplify the festive feeling of visiting a palace.  
Adorn yourself with some fashionable flair and play every bit the part of a visiting Queen or King from a faraway land.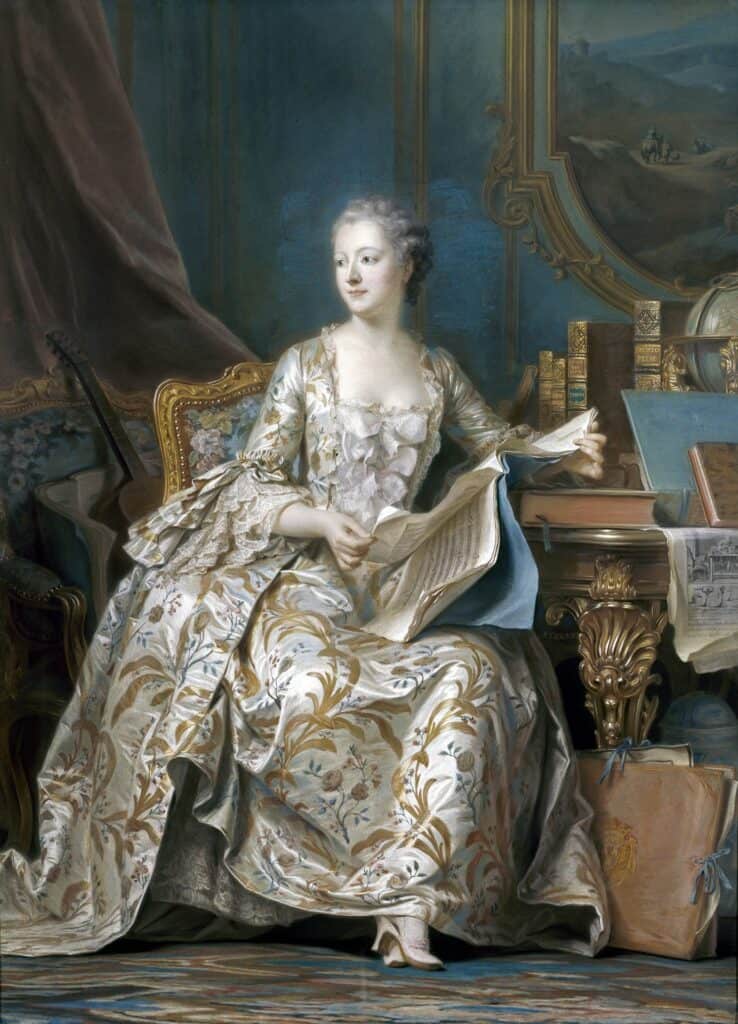 Anne McCarthy is the Editor in Chief of the Fat Tire Tours Blog. She is a contributing writer to the BBC, The Washington Post, The Guardian, Wired, and many more. She splits her time between the U.S. and Europe.