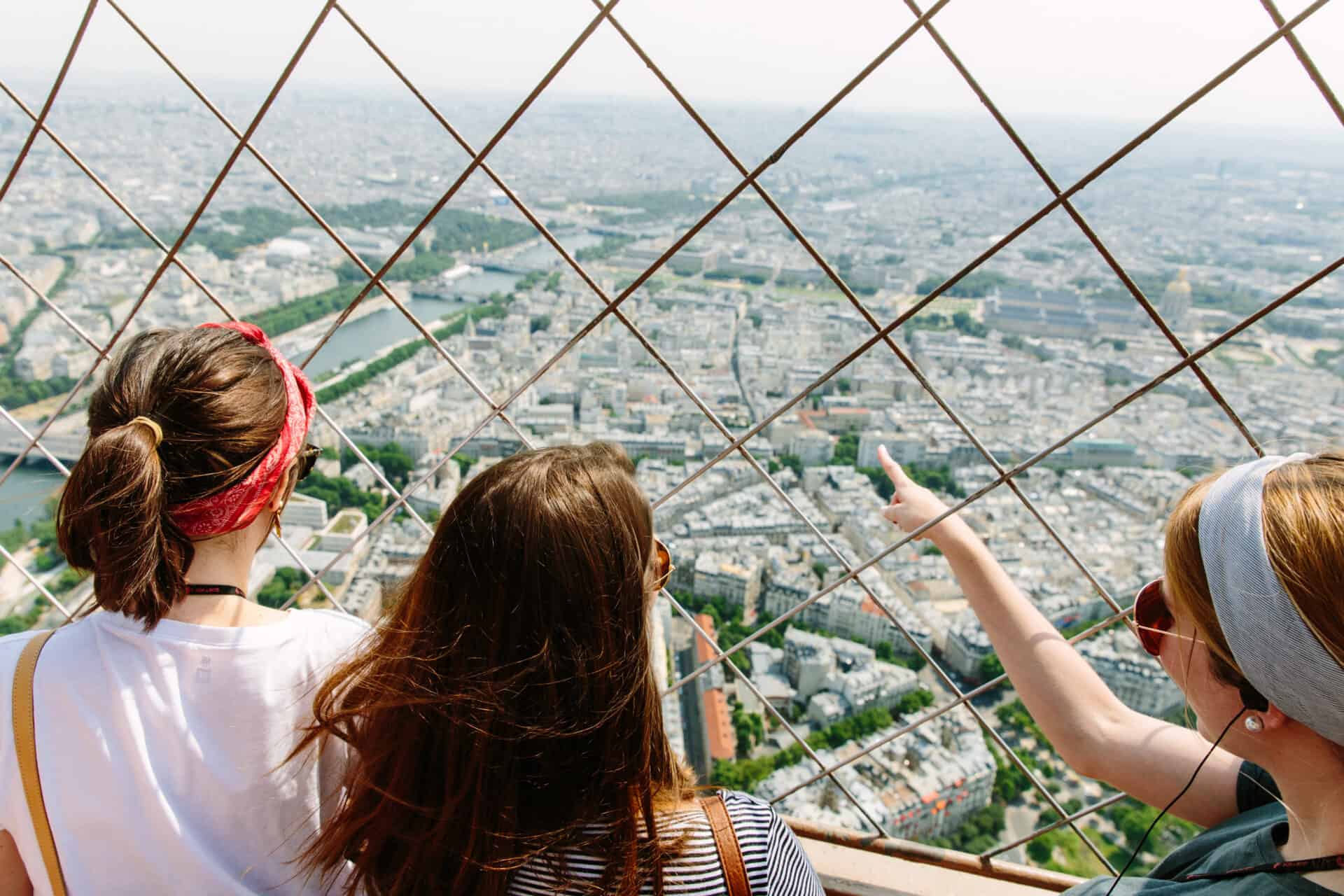 Meet our Operations Manager, Jess!
Jess fell in love with cheese, wine, travel and Paris, in that order. She is aware she is a walking cliché, but someone has to do it. Jess started as a guide and is now Operations Managers for our Paris office. She's been meaning to join a yoga class for about 5 years but has never gotten around to it and instead spends her free time quality testing Parisian brunch spots and hunting for a decent latté (not Paris' strong suit). Her favorite day in Paris consists of an early morning trip to the market, a bike ride to the park, some afternoon wine with friends at a picnic and a well-earned nap.
Jess' Top 3 Paris Tips
1. Don't rush. Take time for people-watching on a terrace and picnicking in a park. Also, do brunch. It starts at 12pm and takes all day to eat and recover.
2. Get dressed up and go to Monsieur Bleu for drinks or dessert. The view of the Eiffel Tower is stunning and it's one of the few posh restaurants in Paris where it's acceptable to only have a night cap.
3. If you come in peak season don't go alone to Versailles as there is a devastating line to get in. Come with us and save hours of your life. Honestly.
Jess' Favorite Attraction
The fact that the tower is so instantly recognizable by almost everyone in the world means you feel in a strange way connected to mankind and people's dreams when you're near it. Seen from afar she is a constant reminder that you are in Paris, and you can't help but have that little swooning moment. The idea of great and innovative engineering being not only functional but artistic is also fascinating – Eiffel himself was a believer that strength and function by nature are beautiful and harmonious. Plus, how's about that view, eh? [Learn more about the Eiffel Tower]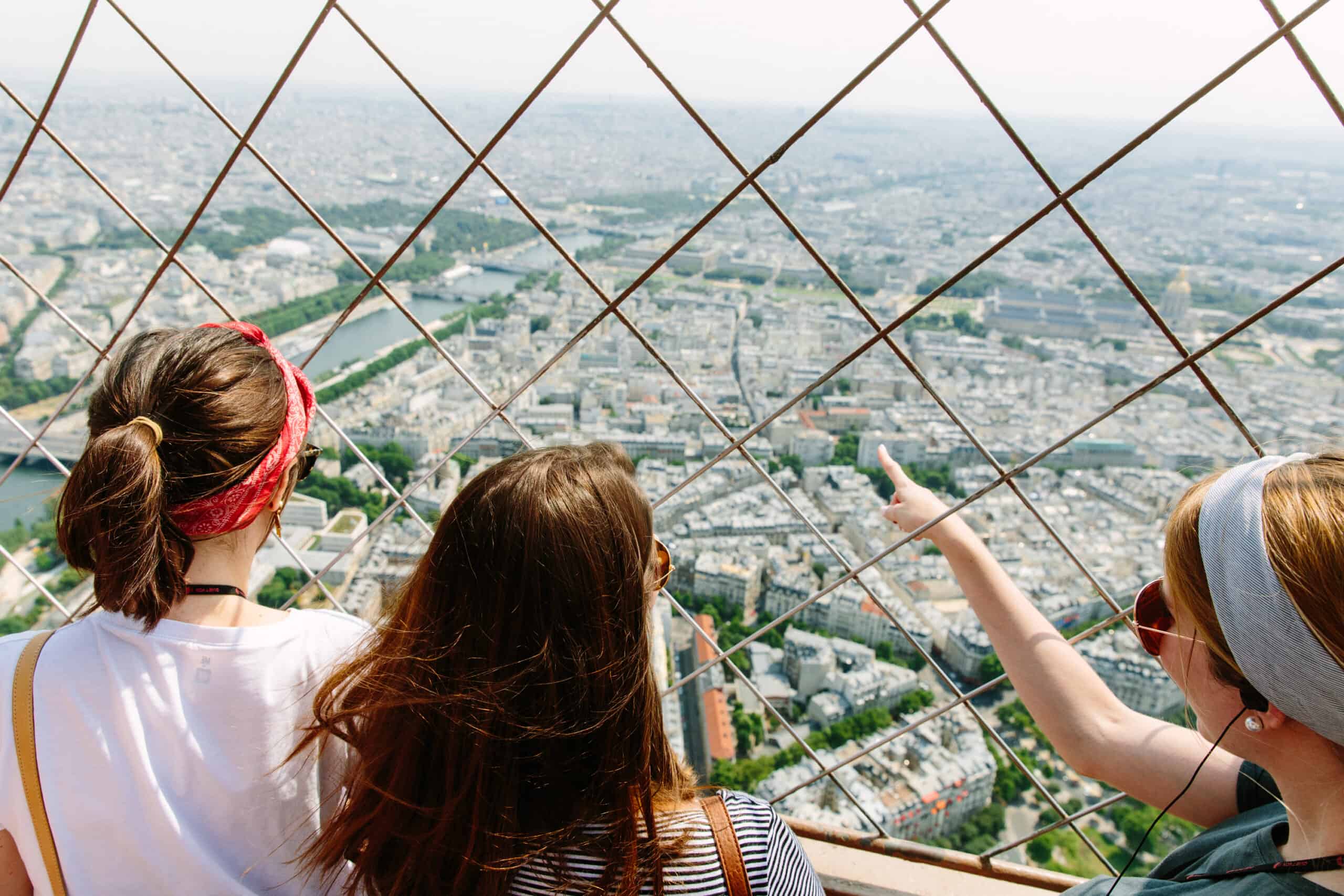 Jess' Favorite Tour
The Skip-the-Line Notre Dame and Sainte Chapelle Tour starts with the origins of Paris so it's perfect to do early in your trip to get a feel of how the city came to be. Sainte Chapelle might not be the first attraction that comes to mind in a city full of world famous sites, but visitors have definitely caught on that it's a must-see. You can hear everyone exclaiming, "Wow!" when they walk in to the upper chapel and see the original 13th century stained-glass windows that are the key feature of this royal chapel. This tour also explores every part of the Notre Dame and of skips the line to the top of the towers where you'll find yourself in the centre of Paris with a bird's eye view over the beautiful city below. Can't beat it. [Learn more about the Skip-the-Line Notre Dame and Sainte Chapelle Tour]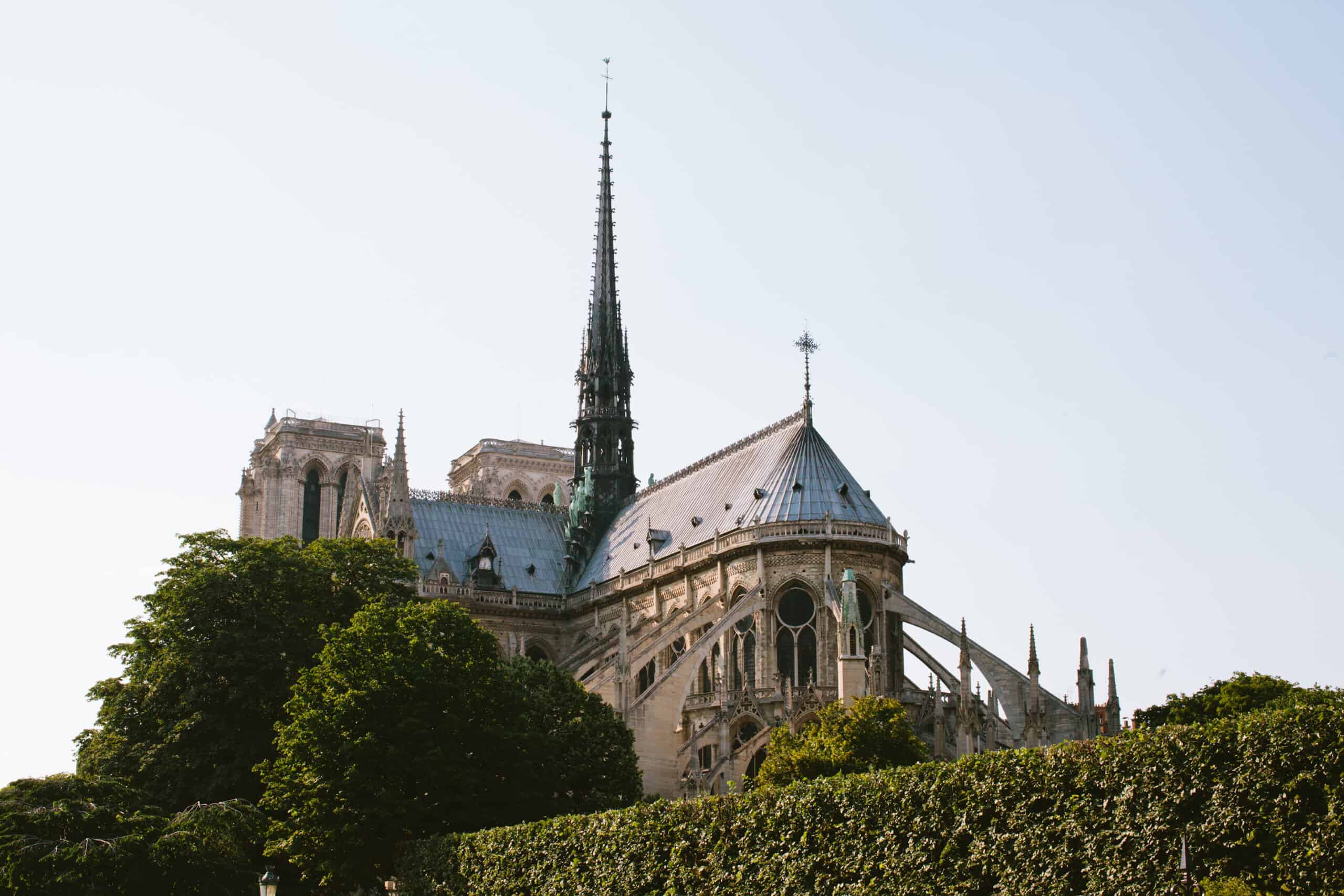 Whether you are planning a trip to Paris or spending your days day-dreaming about visiting the "City of Light", we have a Fat Tire Tours Paris Travel Community that you can join for inquiries and answers revolving around Paris.