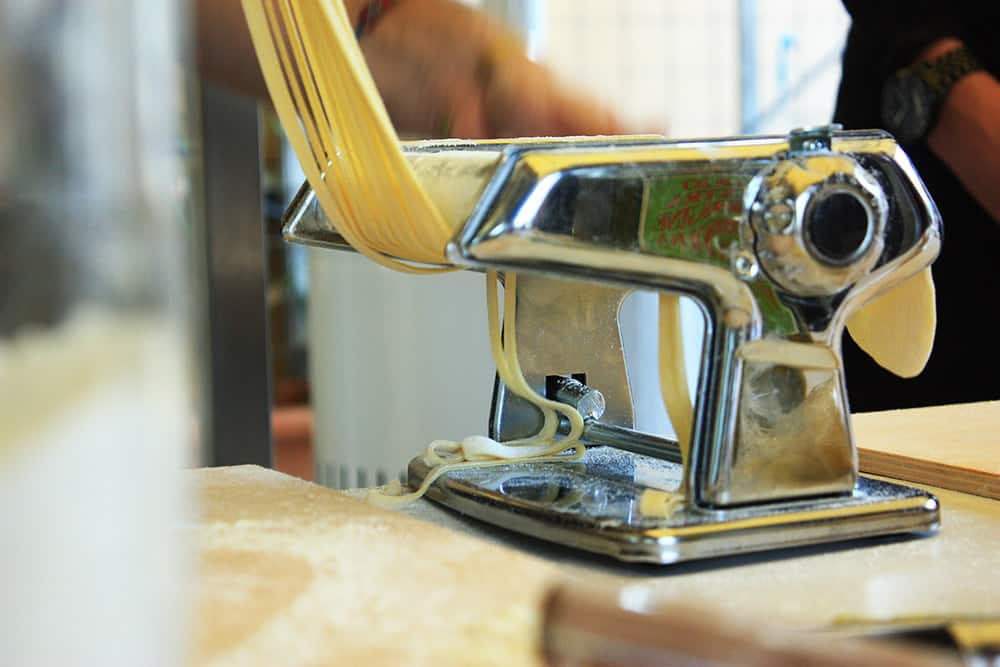 Spaghetti Cacio e Pepe Recipe
Most commonly called Cacio e Pepe, this is a classic and long-loved dish for Romans. With ancient origins, there's a reason why this dish has stood the test of time in Italian cuisine. The ingredients are simple, but all married together, the end result is a hearty and comforting bowl of goodness.
While people have experimented with all types of variations, you only need these 3 humble ingredients for an authentic Cacio e Pepe recipe: cheese, pepper, and pasta.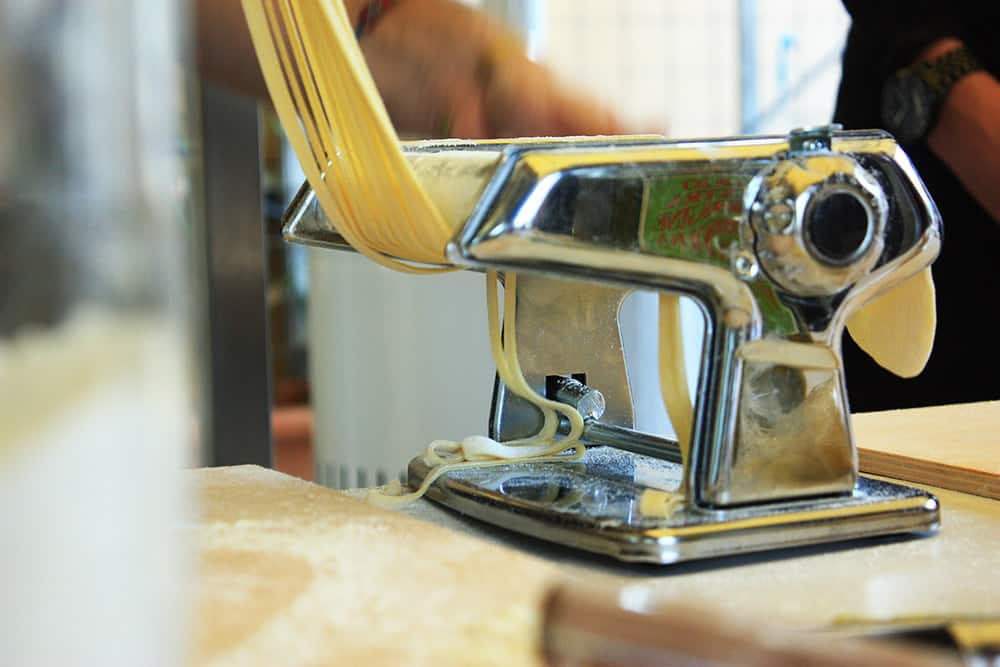 What is Cacio e Pepe?
Simply put, "cacio e pepe" translates to "cheese and pepper". While there are a few requirements beyond just basic cheese and pepper, it truly is one of the most straightforward Italian pasta dishes and most often better left uncomplicated. The only nitty gritty elements lie in the types of cheese, pepper, and pasta you use.
A traditional Cacio e Pepe recipe will only need:
Grated Pecorino Romano cheese

 

Black pepper

Spaghetti
Where does Cacio e Pepe come from?
Cacio e Pepe has been around since the Roman Empire (legend has it). Because the amount of ingredients required is so modest and easy to carry, the meal was a common staple for Roman shepherds while they spent many months outdoors herding. More than portability, the ingredients (pecorino, black pepper, and dried pasta) don't spoil easily, which made Cacio e Pepe an ideal and filling meal for hardworking shepherds constantly on the move.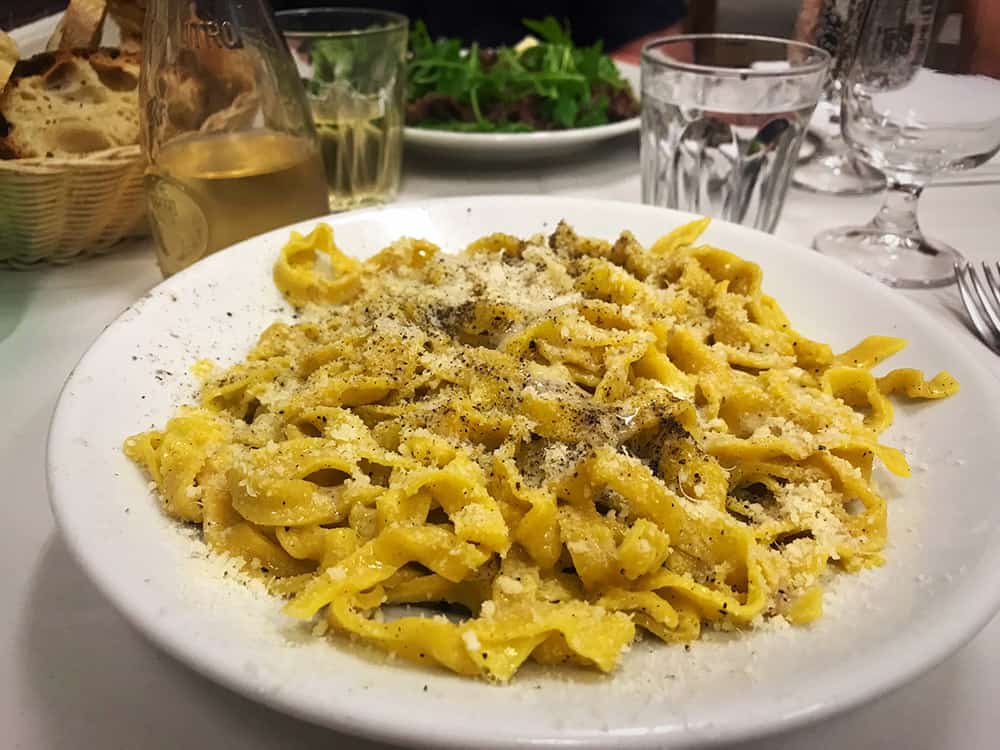 How to make Spaghetti Cacio e Pepe at home: 
Ingredients:
320g spaghetti 

 

Q.s. black pepper in grains

 

200gr Roman pecorino cheese (to grate)

 

Q.s. salt

 
Procedure: 
1.     First, grate the pecorino cheese.
2.     Boil water in a saucepan and add as much salt as you want. Now you can cook the spaghetti.  
3.     In the meantime, put the black pepper on a cutting board and grind them with a pestle or a grinder. This way, the pepper emanates more of its aroma.  
4.     Pour half of the black pepper into a nonstick and wide pan, toast them at low heat while stirring them, then blend with some of the cooking water from the pasta.
5.     Drain the spaghetti but reserve the used cooking water. Pour the spaghetti into the pan and continue cooking with the seasoning.  
6.     Move the spaghetti continuously with tongs and add some water (as needed) to proceed with the cooking of the pasta.  
7.     While the pasta is cooking, pour half of the pecorino cheese in a bowl and add a large spoonful of cooking water to the bowl. 
8.     Stir energetically with a whisk. Add the remaining cheese, keeping a little on the side for seasoning at the end. 
9.     If needed, add some water in order to obtain a cream-like consistency without clumps. 
10.  Turn off the flame, take the pan with the pasta off the heat, and pour the cheesy cream into the spaghetti while tossing continuously. Top with the remaining cheese.  
11.  Now serve the spaghetti Cacio e Pepe and savor it!  
If you're a pasta lover, you must try this at least once!
Also, what's better than making and eating authentic Italian pasta… in Italy? Check out this Rome Pasta Making Class, where you'll enjoy a traditional aperitivo while learning to make pasta from scratch.
[maxbutton id="1″ url="https://www.fattiretours.com/rome/tours/pasta-making-class" text="Rome Pasta Making Class" ]