By Anne McCarthy
There's something about the crisp fall air that pairs so perfectly well with a delicious Italian cocktail, like a Negroni. As The Great Gatsby writer F. Scott Fitzgerald said, "Life starts all over again when it gets crisp in the fall."
And if you're planning a fall visit to Florence this year, we recently published our top tips for planning a fall visit to Florence. Another thing to include on your Italian "trip to-do list" is to try a Negroni (if you're someone who drinks alcohol and you are also of the legal drinking age).
The Negroni is a dazzling and delightful cocktail with Florentine origins. In this week's blog post, we're diving deep into the history of the delectable drink.
What's In a Negroni?
First things first. A Negroni is comprised of one part vermouth rosso, one part Campari, and one part gin. It is garnished with an orange slice, and the cocktail is typically enjoyed as an apéritif, or, a drink served before or after a meal. A Negroni that's made in the traditional style is stirred rather than shaken and is crafted over ice in an old-fashioned glass.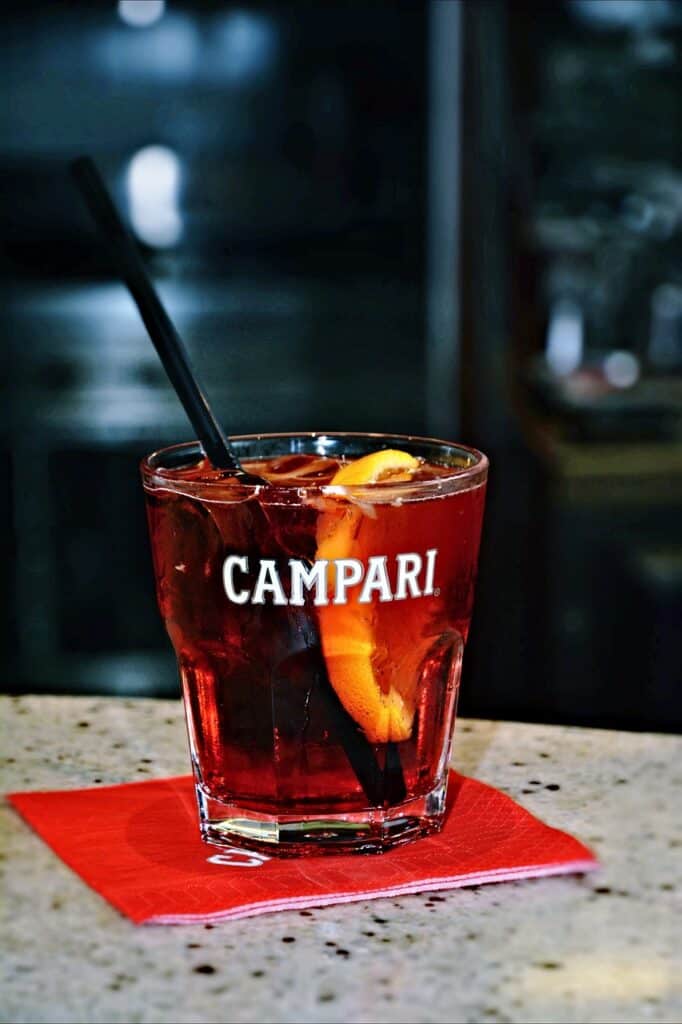 If you're looking to learn more about Italian apéritifs and wines, book our top-rated Florence Wine Tasting experience.
You'll learn all about the culinary history of Tuscany from a professional sommelier, who will share with delicious wines from the region, along with olive oils, local cheeses, and more. The Florence Evening Food Tour is another way to experience the tastes of the regions, including Tuscan wines and more.
How and When Did the Negroni Originate?
There is some argument over the exact origin of the Negroni cocktail.
One theory says that, supposedly, the Negroni cocktail originated at Caffè Casoni in Florence in 1919 and was made even more popular by Count Camillo Negroni, who loved the apéritif. The Italian adventurer enjoyed the Negroni so much that his name subsequently became associated with it.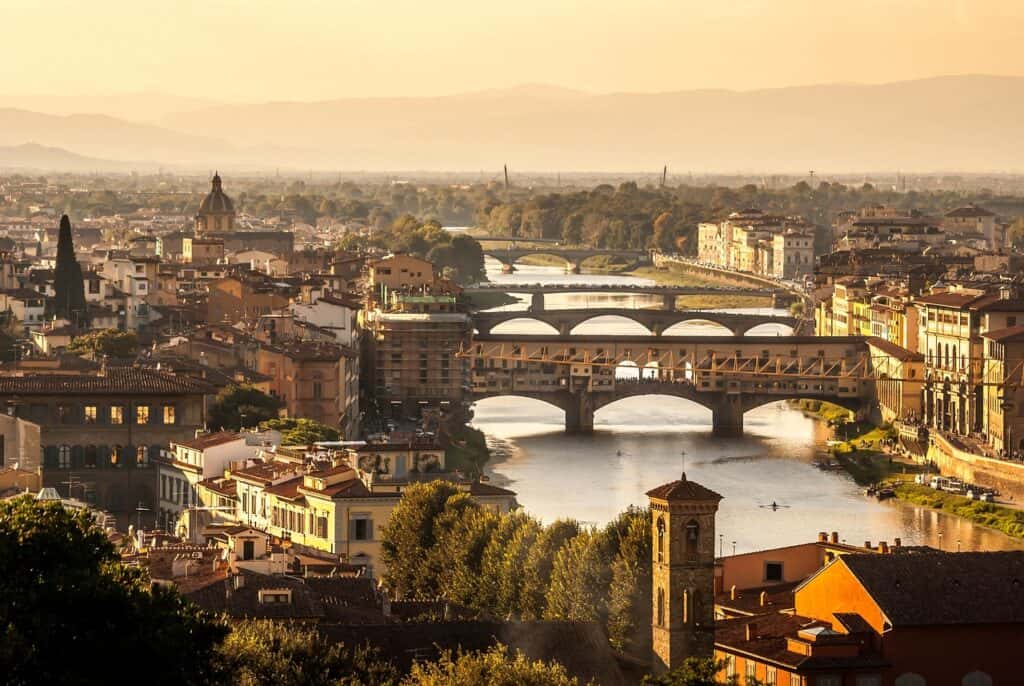 Another theory says that a member of the Negroni family asked the bartender to make the drink stronger by adding gin instead of soda water. Legend goes that the bartender opted for a garnish of orange slice – instead of the traditional lemon slice – to differentiate it from other cocktails on the menu.
Another possible origin story claims that a French General, Pascal Olivier de Negroni, invented the drink in Senegal in 1857. And yet another theory claims that it was not in Florence or Senegal, but rather, in Milan, where the drink was created, and that it happened in the 1860s when American visitors visited a Milanese café and requested a popular cocktail be modified.
So, while there's little agreement on the actual origin of the Negroni, many people do believe that it has a Florentine beginning.
The Negroni's Trickle Through Culture
Once the drink became successful, Negroni Distillerie was founded by the Negroni family. It was located in Treviso, Italy, and a ready-to-drink version of the cocktail was sold, beginning in 1919.
Reportedly, Citizen Kane director Orson Welles enjoyed a Negroni cocktail and even wrote about the drink when he was working in Rome in the 1940s on the film Black Magic. Welles wrote that "the bitters are excellent for your liver, the gin is bad for you. They balance each other."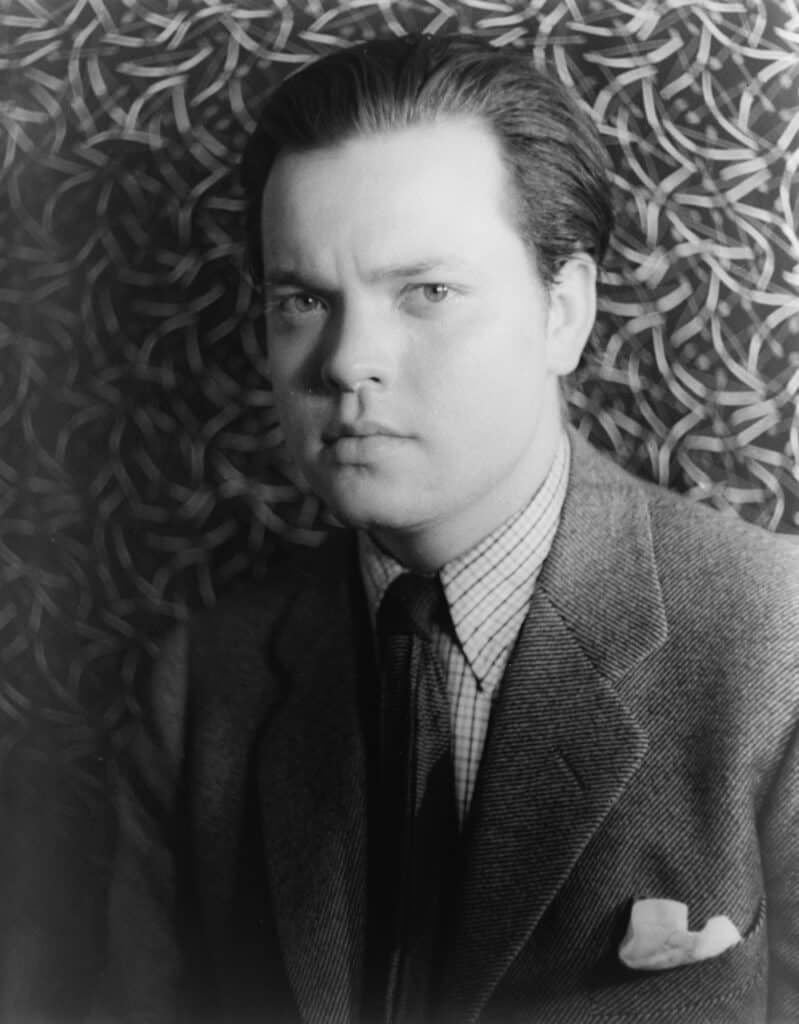 Famed author of Kitchen Confidential: Adventures in the Culinary Underbelly, American chef, and TV personality, the late Anthony Bourdain wrote this about the Negroni: "Well, those things hit you like a freight train after four or five, and I dimly recall staggering into the kitchen to find one of my cameramen passed out on the floor at a very awkward angle with his head stuck in the freezer."
The host of CNN's Anthony Bourdain: Parts Unknown, also once called the Negroni the perfect cocktail. He reflected on the drink, saying, "I think the Negroni is the perfect cocktail because it is three liquors that I don't particularly like. I don't like Campari, and I don't like sweet vermouth and I don't particularly love gin."
The chef continued, saying, "But you put them together with that little bit of orange rind in a perfect setting… It's just: It sets you up for dinner, in a way it makes you hungry, sands the edges off the afternoon. In an after dinner, it's settling. It is both apéritif and digestive. It's a rare drink that can do that."
After the popularization of the Negroni cocktail at the Florentine café in the early 1900s, guests flocked to the café to get a taste of the delicious concoction. The Negroni surged in popularity after it appeared in Florence in 1919, and it became one of the region's most sought-after apéritifs.
Celebrating the Negroni
Whether you're a fan of the drink or not, you may want to celebrate the drink for a good cause. This year, Negroni Week takes place September 18 – September 24, 2023. It was launched by Imbibe Magazine in 2013 to celebrate the famous cocktail while also raising money for global food charities. To date, Negroni Week has raised over $4 million for charities around the world.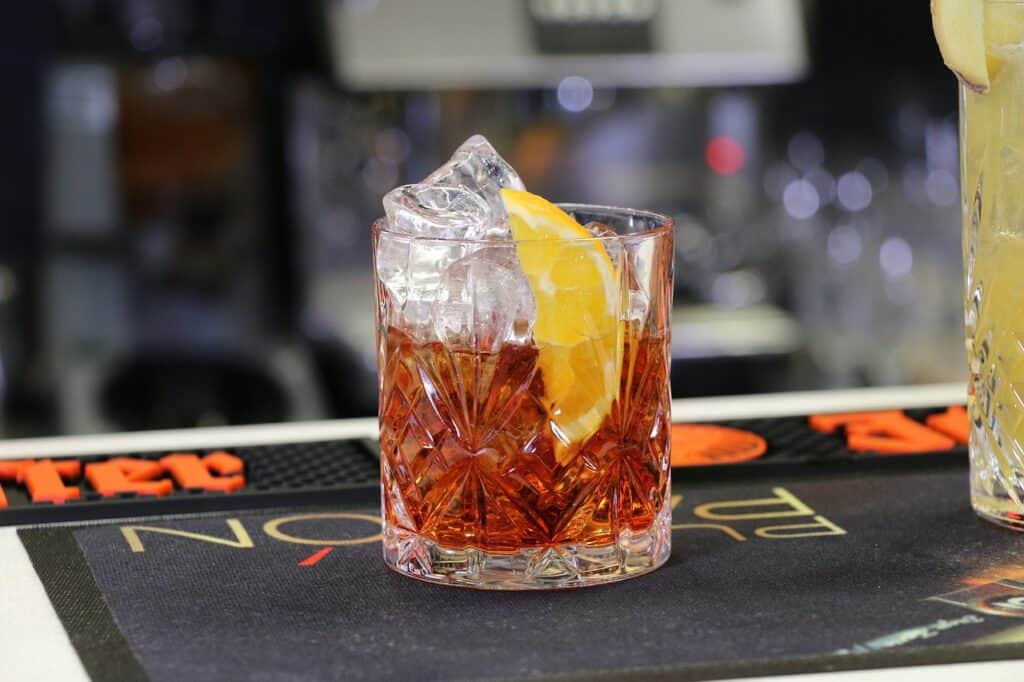 In honor of Negroni Week, bars and restaurants from all over the world participate to highlight the iconic Italian cocktail and concurrently support the mission of Slow Food to create a more equitable and sustainable world of food and beverage.
Where to Drink a Negroni in Florence
On your next visit to Florence, you may be tempted to try this Italian cocktail in its (supposed) city of origin. Here are a few spots around the city where you're sure to find a tasty Negroni cocktail:
Address: Piazza della Signoria, 5/R, 50122 Firenze FI, Italy
Address: Via Roma, 1r, 50123 Firenze FI, Italy
Address: Vicolo dell'Oro, 3, 50123 Firenze FI, Italy
Address: Via delle Seggiole, 12/red, 50122 Firenze FI, Italy
Address: Via Giuseppe Verdi, 28/R, 50122 Firenze FI, Italy
Address: Borgo Tegolaio, 21R, 50125 Firenze FI, Italy
Curious to learn more about all that Florence has to offer? Come join us for a tour with Fat Tire Tours Florence!

Anne McCarthy is the Editor in Chief of the Fat Tire Tours Blog. She is a contributing writer to the BBC, The Washington Post, The Guardian, Wired, and many more. She splits her time between the U.S. and Europe.