Tired of pizza?
If you are passionate and curious about the new entry in Italian culinary tradition, we have some good news for you! We cover most of Italy's screed along with our Rome Food Tour and Skip-the-Line Colosseum Tour. In the heart of Rome, a new way of eating Italian food is born!
Trapizzino is something halfway between a calzone and a panzerotto: it has a triangular sandwich shape, and the bread is the same dough used for pizza. It can go with various fillings, which are cooked separately. Imagine something like a panino, but not quite.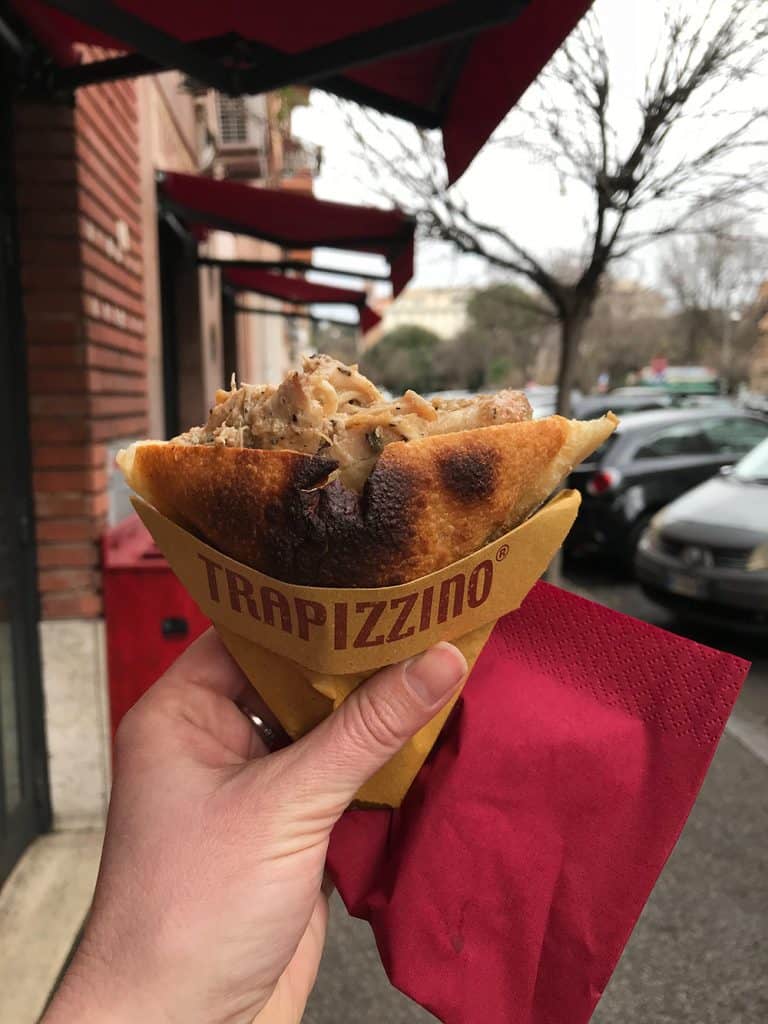 A panino in Italy can be filled with salami, cold cuts, cheeses and maybe pickles, and it can come in many different forms of bread. Trapizzino is different. Tomato and Mozzarella, beef or chicken: unlike its ancestor, it can be filled with any of the great Italian dishes. Basically, it is a way of eating at an Italian deli on the go! Great idea, isn't it?
As it is with all new things, they are yet to be fully accepted by Italians. Some welcomed it as a great innovation, others complain about the "globalization" influence on our traditions: food is to be eaten seated and any major meal should last at least an hour!
The inventor of Trapizzino is Stefano Callegari. It was in 2008 when he had this idea while working on his pizza-by-the-slice shop in Rome. In the beginning, it was almost a scandal: Italian traditional dishes transformed into quick and take-away snacks! And then, following this reaction, it was a great success!
Right now, there are trapizzini places in several Italian cities, and it is very appreciated by foreigners too! Come and find out more with our Food Tour in Rome!
Learn more about Italian food by joining a Fat Tire Tour in Milan, Florence, or Rome!