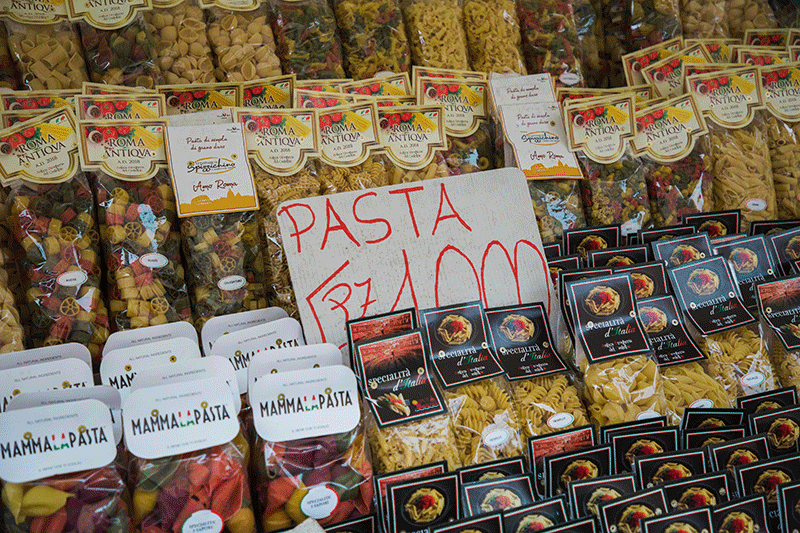 Travel by Mouth: Rome
Italy is adored for countless reasons, but arguably, chief among them is its cuisine.
Perhaps you've already experienced the American version of Italian food Stateside. Not to disparage my home country, but the American version of Italian food is, well, a mere imitation of the delights that await you in Italia. You're in for something truly exceptional and out-of-this-world when your feet touch the ground in Italy.
Come with a hungry heart and a hungry belly, because Italy is best explored by mouth! Here are some foods to sample as you travel this historic city by mouth.
Pasta
Certain Italian pasta dishes are staples, and icons of the food world: Ragu alla Bolognese, Lasagne, Tortellini, etc. You'd be hard-pressed to visit Rome and not sample some pasta, so go for the classics, or venture into new territory. (Interested in making your OWN pasta? Join the Fat Tire Tours Pasta Making Class.)
Where to find it: Trattoria da Enzo (Via dei Vascellari, 29), Il Peperoncino D'oro (Via Del Boschetto, 36), Checchino dal 1887 (Via di Monte Testaccio, 30)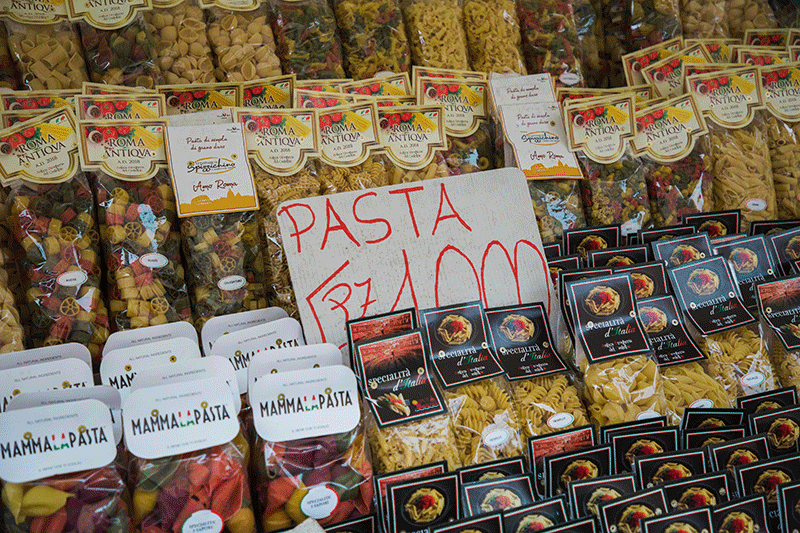 Risotto
Risotto is a specialty coming from northern Italy. It's a rice dish, and you'll often find it on the menu at most Italian restaurants in the U.S. and in Italy. Made with broth, and boasting a creamy texture, this dish is one that's perfect after a long day on your feet exploring Rome. Risotto balls and seafood risotto or two bets with which you can't go wrong.
Where to find it: Mimì e Cocò (Via del Governo Vecchio, 72), I Buoni Amici (Via Aleardo Aleardi, 4), Supplizio (Via Dei Banchi Vecchi 143)
Pizza
Ah, pizza. It's not just your college Friday night dinner for four years straight; it's also one of Italy's most famous dishes. And be prepared, Italian pizza is a bit different than what you'll get from the local delivery joint. It's fresher and lighter, for starters. This dish has been around in Italy since the 1500s, and it's a classic (for good reason, too). Rome has no shortage of tasty pizzerias where you can sate a 'za hankering.
Where to find it: Prelibato (Viale di Villa Pamphili, 214), La Renella Forno Antico Trastevere (Via del Moro, 15), Pizzarium (Via della Meloria, 43)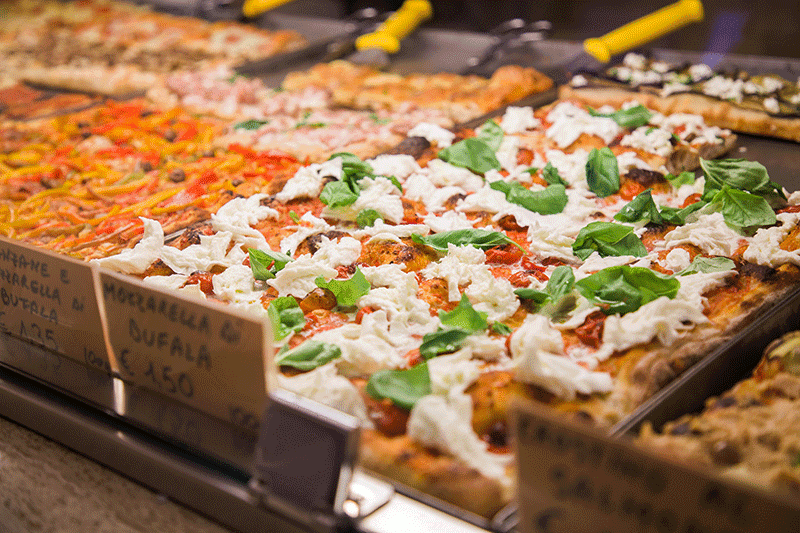 Cheeses
"Where can I find good cheese?" may be a question more likely posed on a trip to Paris, but don't be fooled – Italian cheese can, on occasion, even rival French ones! If you're a cheese lover, your needs can be satisfied on your visit to Rome, either on a Wine and Cheese Tasting, or by hopping to a few shops known for their excellent artisanal cheeses, like the ones listed below.
Where to find it: Beppe and His Cheeses (Via di S. Maria del Pianto, 9A/11), La formaggeria (Mercato Piazza Epiro, Box 25), La Tradizione (Via Cipro, 8 E, 00136), La Tradizione (Via Cipro, 8 E)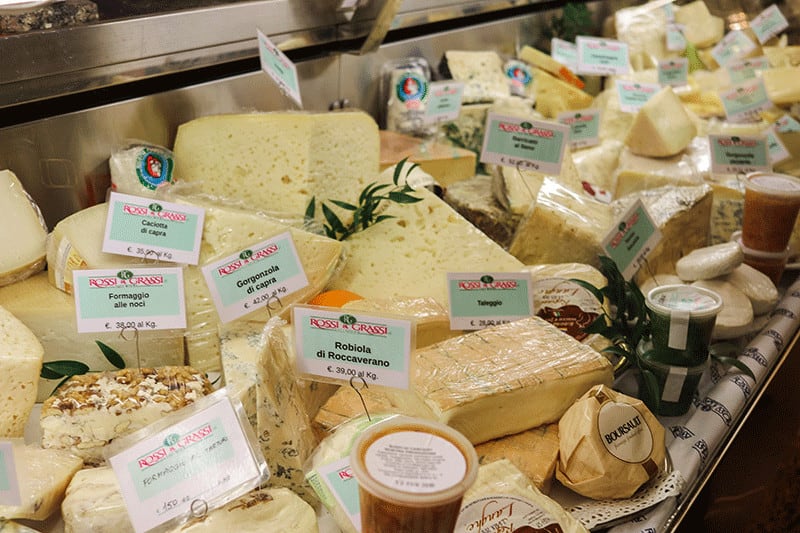 Coffee
Coffee, or "caffè" in Italian, is one of Italy's great pride and joys. Italian coffee is known worldwide for its robust flavor and powerful effects. Italian coffee culture is one to delve deep into on your trip to Italy, because it will mean you're getting a more culturally authentic experience. Italians, after all, live for their coffee.
Where to find it: Rome is full of coffee shops and cafes. Let your nose and feet be your best guide – do like the Romans do and stop, spontaneously, at a café that looks right for you. Sip your espresso as you plan your next adventure.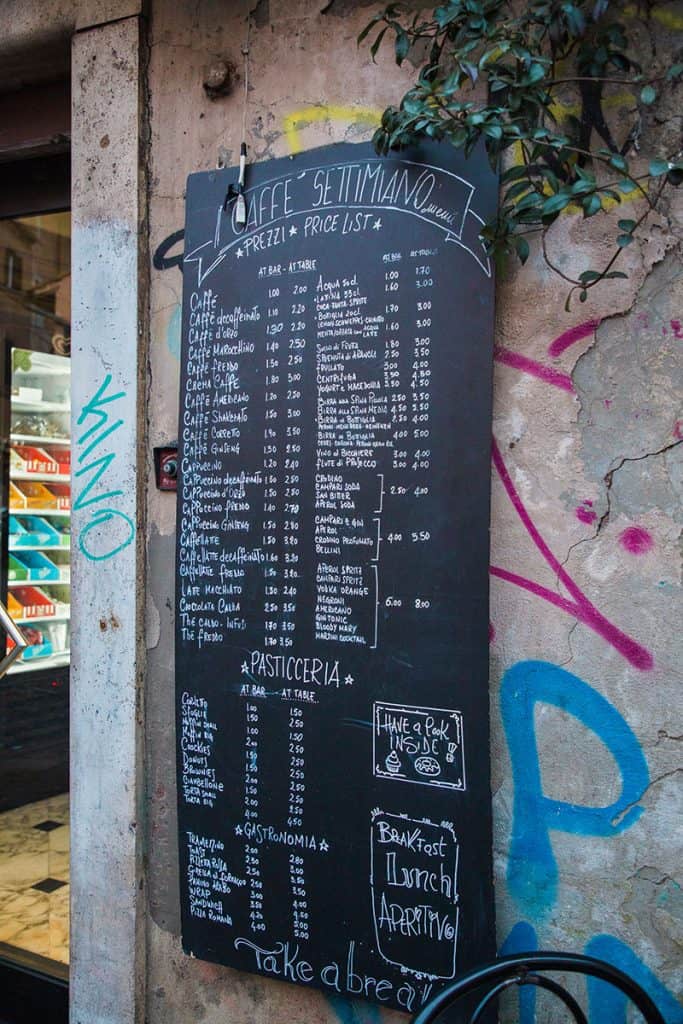 Gelato
Gelato is one of Italian's finest creations. The discovery of this creamy, delicious dessert is credited to a man from Florence, Bernardo Buontalenti. Since its inception, in the 16th century, this dessert has been delighting Italians and visitors for centuries. Although similar to ice cream, gelato is its own ball of wax. Er, ice. It's often a few degrees warmer than ice cream, so it has a smoother texture. You'll have no shortage of flavors and options at a gelato shop in Rome.
Where to find it: Gelateria Della Palma (Via della Maddalena, 19-23), Gelateria del Teatro (Via dei Coronari, 65/66), Frigidarium (Via del Governo Vecchio, 112)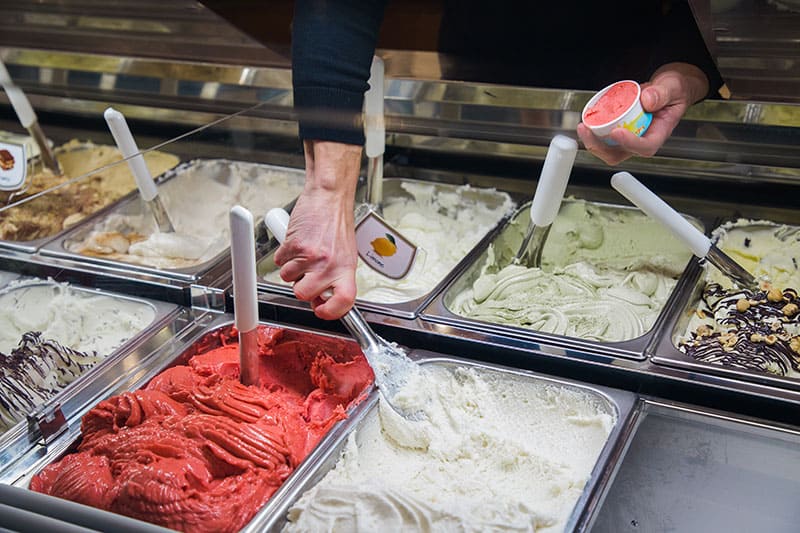 Truffles
No, we aren't talking about chocolate truffles. In Italy, this sought-after fungus is abundant. It's one of the few countries where truffles exist in plentiful fashion. And, as a result, you'll find this fancy fungus flavoring your food, if you're lucky. Don't let the powerful smell turn you off – the flavor added to dishes by truffles is magnificent, and count yourself lucky if you get to experience a taste!
Where to find it: Tartufi & Friends (Via Borgognona, 4/E), Osteria Barberini (ia della Purificazione, 21), Ristorante Ad Hoc (Via di Ripetta, 43)
Wines, Campari, Aperol Spritzes, and More
Now comes the fun part. Italia boasts an enormous collection of stunning fine wines. If you want to sample some of the best ones, make a booking for the Rome Wine and Cheese Tasting, or check out some of Roma's most frequented wine bars. But if you're after something else, and you're up for something new, try a bitter (but sweet) Campari cocktail, or a fruity and summery Aperol Spritz. These popular Italian cocktails will have you feeling like a true Italian bon vivant, enjoying your apero with a quintessential Italian drink in hand.
Where to find it: Il Goccetto (Via dei Banchi Vecchi, 14), Mimì e Cocò (Via del Governo Vecchio, 72), Trimani Enoteca (Via Goito, 20)
Related links:
[maxbutton id="1″ url="https://www.fattiretours.com/rome" text="Join Fat Tire Tours in Rome!" ]